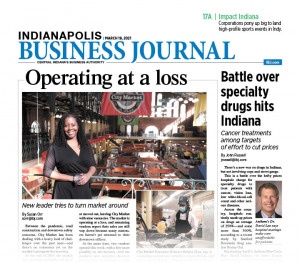 MARCH 19-25, 2021
Between the pandemic, road construction and downtown safety concerns, the Indianapolis City Market has been dealing with a heavy load of challenges over the past year, and there's no consensus on its recovery prospects. Susan Orr asks the market's new executive director about the strategy to stabilize and strengthen the institution. Also in this week's issue, John Russell reports that Indiana has become one of the latest battlegrounds between hospitals and health insurers over the cost of specialty drugs to treat serious diseases. And Greg Andrews has the inside story on how Indianapolis was able to land the NCAA's headquarters in the late 1990s, forging a relationship that led to the decision this year to stage all of March Madness in central Indiana.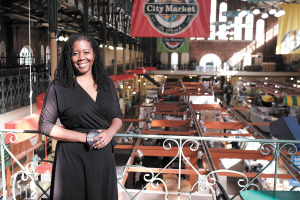 Between the pandemic, road construction and downtown safety concerns, the market has been dealing with a heavy load of challenges over the past year, and there's no consensus on its recovery prospects.
Read More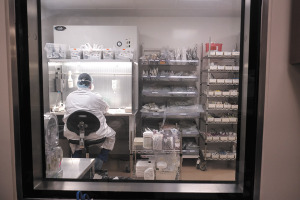 Health care practitioners and insurers are fighting over the hefty prices hospitals charge for specialty drugs to treat patients with cancer, vision loss, low white-blood-cell count and other serious diseases.
Read More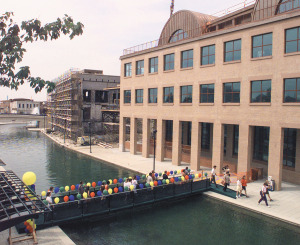 A two-year courtship that pitted Indianapolis against some of the largest U.S. cities culminated in the May 1997 announcement that Indianapolis had snagged the headquarters.
Read More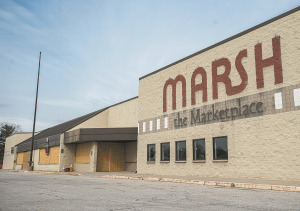 The trustee liquidating the grocery chain this month asked the court to close the case, saying he had wrapped up the process of selling off assets and turning proceeds over to creditors.
Read More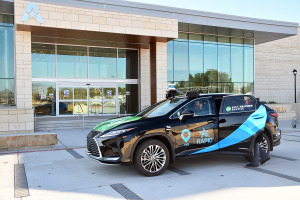 Three pilot programs planned for this year are more than just robo-taxi and delivery-bot science experiments. They're dry runs for the real thing—possibly coming soon.
Read More
Erynn and Elyse Petruzzi—whose father, Dean Petruzzi, started and sold several Indianapolis-based battery companies with his brothers in the late 1990s and early 2000s—started Something Splendid as a side hustle two years ago. Now it's much more.
Read More
Manufacturers and trucking groups are supportive of the legislation, but opponents, including law enforcement agencies, have raised concerns about possible damage to state infrastructure and safety on the roads.
Read More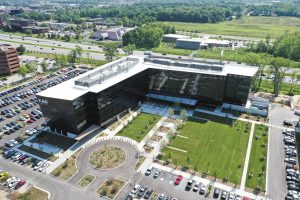 The strategic investment creates a partnership between the two companies that is expected to bring KAR customers a new slate of automated vehicle inspection products.
Read More
For the first time since its founding in 1995, Angie's List is getting a new name. But the reference to co-founder Angie Hicks isn't going away.
Read More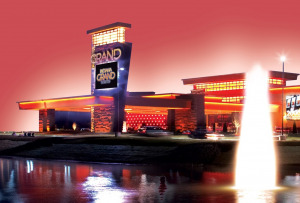 The 25,000-square-foot expansion to the Shelbyville casino will provide space for more slot machines and additional gaming tables, plus upgrade its poker facilities.
Read More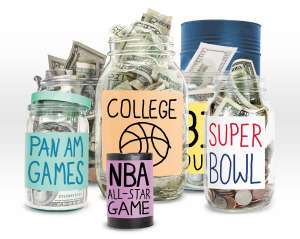 What's in it for the individuals, organizations and companies that donate money to the efforts? Not typically tickets or advertising or big shout-outs. It's civic pride more than anything else.
Read More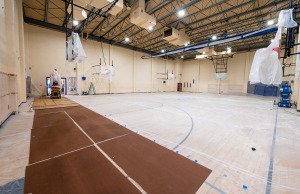 The far-west-side club will also receive new basketballs and backpacks full of school supplies and Degree deodorant and antiperspirant products.
Read More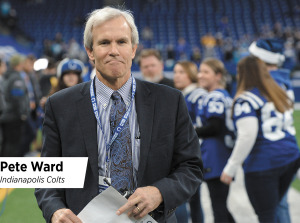 The Indianapolis Colts are among the 50 companies that have donated money to the Indy Championships Fund to help bring three huge sports events to Indianapolis: the NCAA Tournament underway now, the College Football Playoff National Championship in 2022 and the NBA All-Star Game in 2024. But the Colts have done more than donate. Pete Ward, the team's chief operating officer, is on the fund's board as well as the board of the Indiana Sports Corp., which is coordinating the effort.
Read More
We believe this legislation provides the additional authority needed to help keep Hoosiers safe. And it shows how good laws can be crafted when lawmakers are willing to drop their partisan bickering, even if for just a fleeting moment.
Read More
If you haven't been downtown for a while, this might be good time to make the trip. Check out the art set up throughout downtown. Check out the Indiana-themed pop-up store on Meridian Street. Breathe in some of that joyful air!
Read More
Indiana University is employing its extensive health sciences resources to support Indiana's vaccine rollout, encourage Hoosiers to get vaccinated and address questions about vaccine safety and efficacy.
Read More
@e're very encouraged by the introduction of House Bill 1008 in this year's Indiana legislative session that would establish a $150 million fund, administered by the Indiana Department of Education, to provide resources to communities to combat learning loss throughout the state.
Read More
Our attention goes (like currency does) to what we deem worthwhile. Attention is, in essence, what matters to us.
Read More
An early commitment to saving is what got the job done here, and now you get to reap the rewards of that decision.
Read More
The making of lasting and consequential memorials, however, can be a supremely difficult task, even under the best of conditions.
Read More
While there are numerous explanations, here is one we find most important and convincing: Most of the new money is simply sitting in accounts commercial banks have at the Federal Reserve drawing interest.
Read More
For the prices we pay for rapid transit in Indianapolis, it never seems to last very long.
Read More
Columnist said 1.6 million workers would be impacted by a minimum wage increase to $15 per hour. It's more.
Read More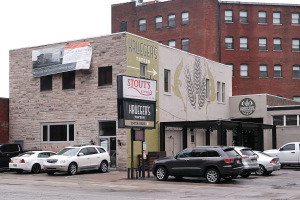 Two longtime friends in the restaurant business are teaming to create a concept in the former Krueger's Tavern space featuring cuisine and décor designed to catch an Instagrammer's eye.
Read More
A Carmel physician who worked for St. Vincent Medical Group for a decade is suing the health system, claiming it fired him without cause last year.
Read More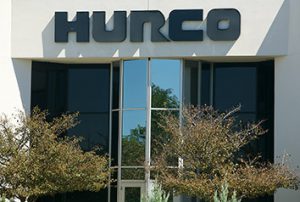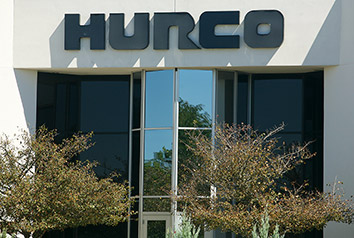 The manufacturer on Friday announced an immediate shuffle in its leadership ranks that moved longtime chief executive Michael Doar into the position of executive chairman of the board.
Read More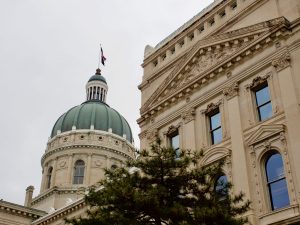 House Bill 1006, which would largely ban the use of chokeholds, penalize police officers for intentionally turning off body and vehicle cameras, and make it easier for the Indiana Law Enforcement Training Board to decertify bad-acting officers.
Read More
Sullivan will replace outgoing Secretary of State Connie Lawson, who announced in February that she would be retiring after 32 years in public service.
Read More
The changes the COVID-19 virus has forced upon the sports world involve not only the way games have been played and attended but also how they've been covered by the media.
Read More