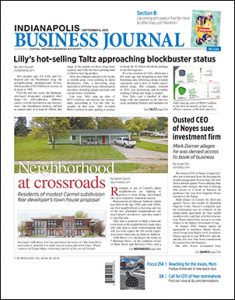 SEPT. 6-12, 2019
The medication Taltz has been found to treat several maladies, and it's certainly helping Eli Lilly and Co. solve the problem of how to replace the sales from some of its older medicines. John Russell reports that Taltz is on course to reach blockbuster status with $1 billion-plus in annual sales. Also in this week's issue, Samm Quinn examines the fight between the residents of one of Carmel's oldest neighborhoods and a group proposing a four-unit townhouse by its main entry. Their concern isn't just the project itself, but whether it will lead to more redevelopment that eliminates affordable housing and detracts from the charm of the neighborhood. And you'll also want to check out our Arts and Entertainment Season Preview, with its events calendar and stories about new developments at Fonseca Theatre, Newfields and Carmel's Center for Performing Arts.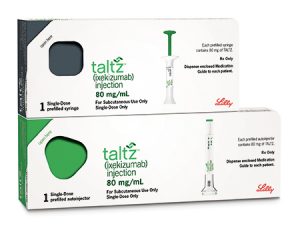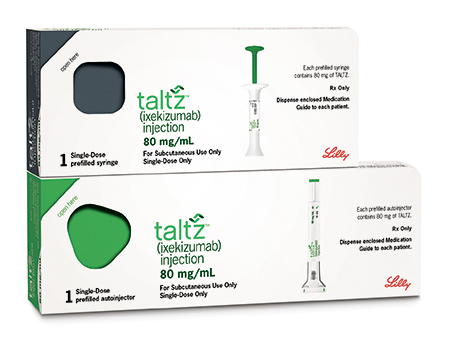 Last year, Taltz rang up sales of $937.5 million, and doctors are increasingly prescribing it. For the first six months of this year, Taltz recorded $606.3 million in sales, putting it on pace to break the $1 billion threshold, perhaps in the third quarter.
Read More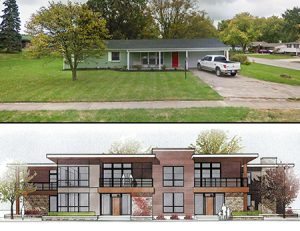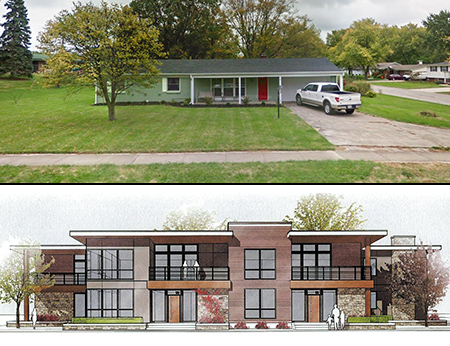 Homeowners in Johnson Addition, which was built in the late 1950s and early 1960s, say their neighborhood is charming and one of the few affordable neighborhoods left near Carmel's downtown—and they want it to stay that way.
Read More
Mark Damer of Carmel, 62, filed suit against Noyes last month in Hamilton Superior Court. Damer's complaint says his termination was in violation of the employment agreement he had signed months earlier, and that, after his termination, Noyes denied him access to records related to the Bayley Investment Group.
Read More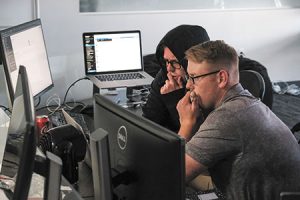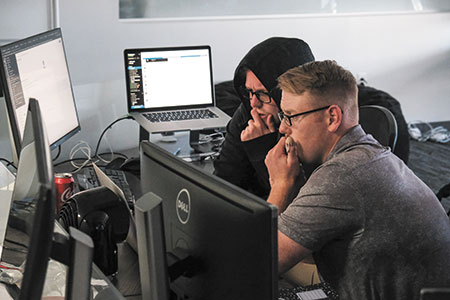 Venture capital is supposed to be the lifeblood of fast-growing tech startups. But a handful of Indianapolis-area companies are defying that widely embraced mindset.
Read More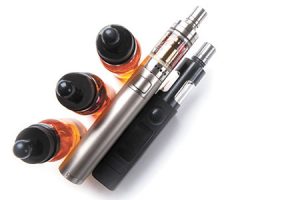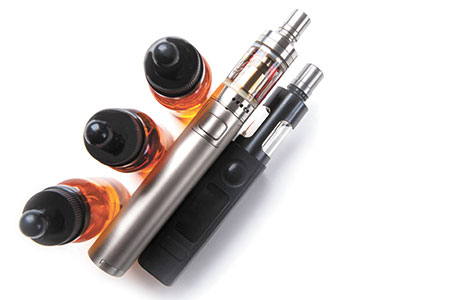 With vaping on the rise, Indiana lawmakers are set to launch another debate about whether to impose taxes on e-cigarettes and e-liquids like they do on traditional cigarettes, cigars and other tobacco products.
Read More
Indy Art & Seek is a collaboration between the arts council and Keep Indianapolis Beautiful. Funded with a $674,520 grant from the Lilly Endowment Inc., the program will commission artists to create six large-scale, permanent installations in green spaces around the city, along with 100 smaller, temporary installations.
Read More
The lawsuit is part of an ongoing battle Carmel is having with Forrest and Charlotte Lucas, who have hosted parties and charitable events regularly since 2011 at their massive estate at 1143 W. 116th St.
Read More
Lottery sales reached $1.34 billion in the latest fiscal year, up from $1.27 billion in the previous year.
Read More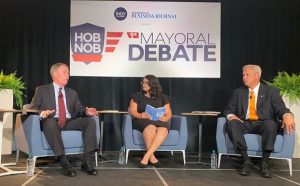 The debate was the first of 2019 between Indianapolis Mayor Joe Hogsett, a Democrat, and Republican state Sen. Jim Merritt. The debate largely focused on infrastructure and regionalism, inequity and public safety.
Read More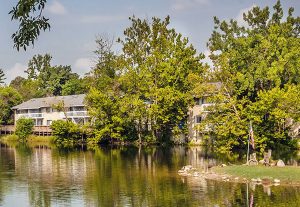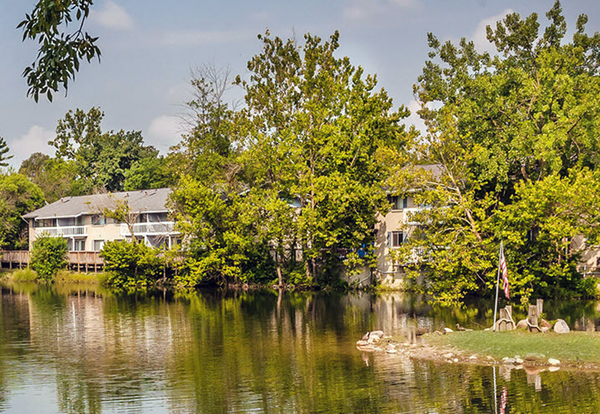 After winning an intense bidding war, The Ardizzone Group expects to begin upgrades to Harbour Pointe in the next 18 months, addressing about 60 units every 30 days over a five-month period.
Read More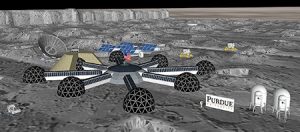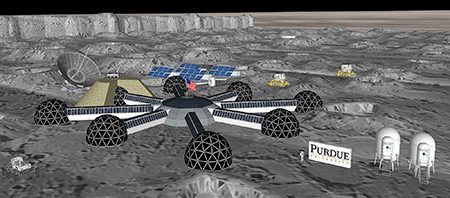 A deluge of funding has flowed into space research—fueled in part by the emergence of well-heeled companies have built gigantic rockets that are not only state of the art but also vastly cheaper to launch than previous models.
Read More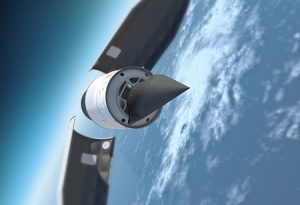 The hypersonics focus is part of a larger effort at Crane aimed at prototyping systems to address a range of critical Department of Defense priorities, from machine learning and hypersonics to radiation-hardened microelectronics.
Read More
Teens today are getting addicted to nicotine through vaping—without ever having tried a cigarette. And while that may be better than teens becoming addicted to smoking, it's even better if they never start at all.
Read More
Reporting on poverty taught me the mantra, "nothing about us without us." We must listen to those we are trying to help.
Read More
Anytime I break down a financial life, I explore three distinct areas. I look for long-term financial stability, midterm financial stability and, you guessed it, short-term financial stability.
Read More
Central Indiana is home to dozens of scalable startups that are generating revenue—some are even profitable. They started up their companies to solve a problem, make a positive social impact and make money. While the valuation of the company may never exceed $1 billion, their business model has the recipe to propel the company into generating millions—even tens or hundreds of millions—of dollars.
Read More
The bleak transformation of the neighborhood surrounding the ever-expanding Children's Museum of Indianapolis is one thing; the museum's total indifference to the significance of Meridian Street and the transit goals of the city is another.
Read More
The attraction, retention and development of talent determines our region's prosperity. Enhancing the viability of Indianapolis as a place to live and work is a dominant priority for business and government leaders. It is our best way to compete as a region.
Read More
The future of older manufacturing towns is not in manufacturing. Economic development must be about more than attracting new smokestacks to old brownfields
Read More
Editorials in the Aug. 23 Forefront from State Rep. Jim Lucas and cartoonist Gary Varvel provide disturbing commentary from people who should keep their quills holstered with their guns.
Read More
I recently returned from traveling to Atlanta for a long weekend. I was amazingly impressed by the Ponce City Market and how much the city has embraced it as a destination spot to shop, eat and socialize.
Read More
Speak up and speak out to our government representatives before further damage is done to our economy.
Read More
Government debt problems have led many nations to disaster. Debt can bring an economic crash to America also.
Read More
Virtual schools, like district public and private schools, are not all the same. It is time for policymakers and public communities to recognize that; there are bound to be a few in education who act as if they are above the law.
Read More
In recent years, the Brickyard 400 has seen dismal attendance, but track officials say better weather and more events should boost crowds at this year's race.
Read More
Indiana Grand Racing & Casino in Shelbyville, Ameristar Casino in East Chicago and Hollywood Casino in Lawrenceburg opened their sports books Sunday, the first day they were allowed by law.
Read More
David Downey, 50, faces a possible prison sentence of up to six years, plus fines of up to $750,000.
Read More
The move is part of the firm's previously announced plans to reorganize distribution for its pizza and ice cream products to a warehouse model.
Read More
Husband-and-wife duo Kirk and Sharon Boller founded Bottom-Line Performance in 1995 and grew it to more than 30 employees serving a national client base.
Read More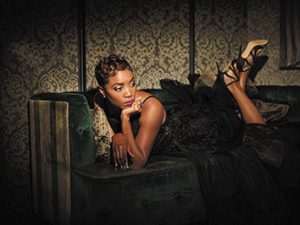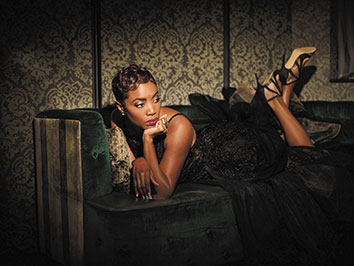 Welcome to the 2019/2020 central Indiana arts season. I say that assuming you are an audience member and not one of the thousands of local arts professionals and talented non-pros. Many of those folks have already been hard at work creating and curating what you'll see on stages and in galleries and experience elsewhere over the coming months.
Read More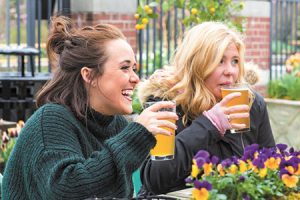 The festival from Oct. 3-6 is about offering visitors a vast array of choices over 50 acres to celebrate autumn's cultural and creative endeavors, stemming from farms, orchards, markets, wineries, breweries and farm-to-fork culinary arts.
Read More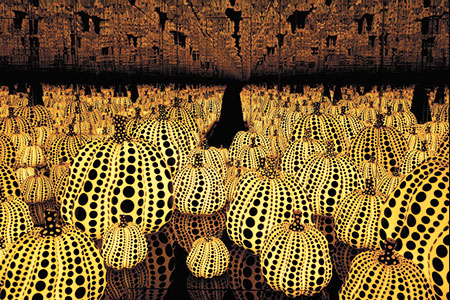 Japanese artist Yayoi Kusama's Infinity Rooms have proven wildly popular at museums in large cities worldwide; visitors have often waited in winding, hours-long lines that snake around museums to experience them.
Read More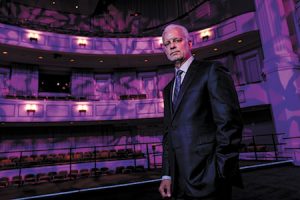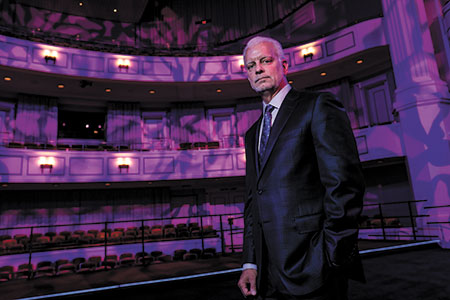 After 8 years, the Center for the Performing Arts in Carmel continues to learn what works and what doesn't.
Read More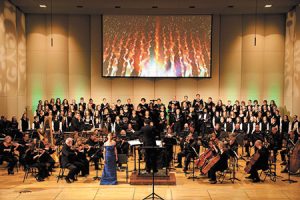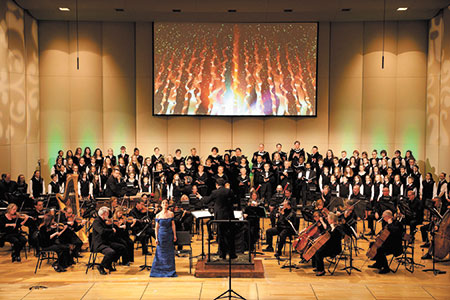 On the brink of her final season with the ICO (and in the midst of a $2.2 million capital campaign), Eckhart took time for a chat with IBJ.
Read More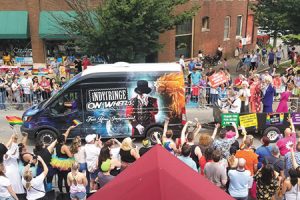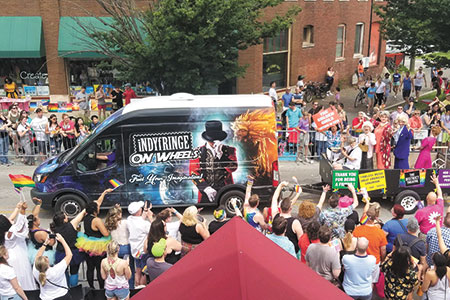 Fringe on Wheels is a whizzbang customized van complete with a foldout stage, stunning lights and an amazing sound system. Funded with a $49,000 Lilly Endowment grant, the van brings live theater, music, poetry readings and more to locations that might lack exposure to the arts.
Read More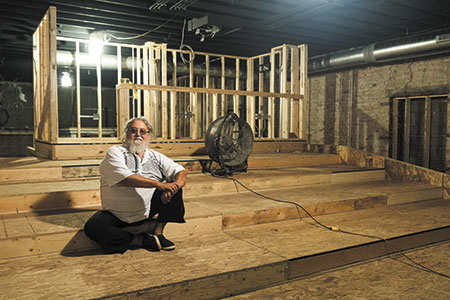 In 2018 his Fonseca Theatre jumped headlong into a full season of plays focused on diversity and issue-driven theater, using Indy Convergence and other existing spaces. At the same time, Fonseca and his team purchased and began renovating a new theater.
Read More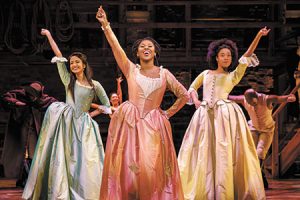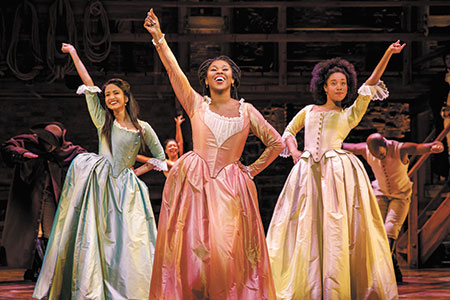 What will be the chatter be in the Indy arts community this fall? These are just some of the topics you are likely to overhear.
Read More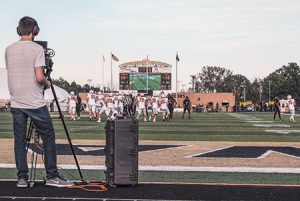 Indiana's version of ESPN operates out of an unassuming building in the tiny town of Mulberry.
Read More