JUNE 5-11, 2020
After taking the one-two punch of the coronavirus crisis and damage from rioting, downtown is at a crossroads. The latest issue of IBJ tackles the question of how the city's core can recover. And Vop Osili, Erica Wells, Deborah Daniels and Marshawn Wolley share their perspectives on what needs to come next. Also in this issue, Marc Allan examines how WISH-TV Channel 8 has covered the racial equality demonstrations, their sometimes violent aftermath and the city's response. Last year, WISH was purchased by Indianapolis native DuJuan McCoy, who became the only black owner of a TV station in a Top 50 U.S. market. One of his goals as an owner has been to increase and deepen the station's coverage of diversity issues. And Anthony Schoettle reports on the run on bicycles at local bike shops, as riding has surged in popularity during pandemic lockdowns.
The one-two punch of the pandemic and protest-related violence raises questions about whether downtown can recover. Experts and community leaders say yes—but only with concerted effort and strong leadership.
Read More
WISH usually has one crew on Saturday nights, but on May 30, it had four. WISH went live outside its normal newscasts more than any other station—which is easier for it to do than any other station because it lacks a major network affiliation.
Read More
Sensing an investment opportunity—and a chance to do good—the four Litt brothers have set aside for investment a portion of the $40 million they reaped from the 2019 sale of their transportation-management firm, Reliable Source Logistics.
Read More
Bike shops are benefiting as the public thirsts for something that will roll away the lockdown monotony and provide a little exercise.
Read More
The firm, which had big growth plans, owes $23 million on a loan that is in default and is winding down operations.
Read More
Development Corp., is helping raise money for a women-focused cancer research initiative. The campaign, which will run through June, is in its second year.
Read More
The Stadium Village Business Association, which represents more than 200 businesses south of downtown, decried the property damage caused by weekend riots and a "lack of leadership" from city officials.
Read More
The nation's largest Coca-Cola bottler is planning to merge its Anderson, Bloomington, Lafayette, Shelbyville and Speedway warehousing and distribution operations into a massive new Whitestown facility by next spring.
Read More
An April survey by Indiana INTERNnet, an online portal that matches students with employers seeking interns, found that 37% of the 181 employers surveyed no longer planned to hire interns this summer, while 48% still planned to but with program changes.
Read More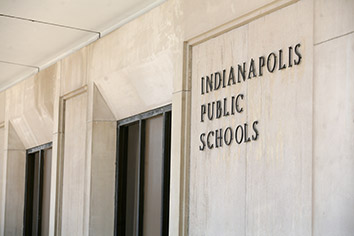 With the next school year rapidly approaching, the state's largest district is planning for the challenges it must tackle for staff and students to return safely for in-person instruction.
Read More
The business community has a huge role to play. The last time the city reinvented itself, turning a blighted downtown into a magnet for housing, retail, conventions and high-profile sporting events, the momentum came from business leaders who worked hand-in-hand with city government to transform the city.
Read More
Government failed us last weekend. What can you do to help our city, state and nation thrive?
Read More
More citizen participation in the political process is obviously good for democracy. So why is the GOP hysterically claiming—despite overwhelming evidence to the contrary—that encouraging vote-by-mail will enable fraud and "rig" election results?
Read More
For Indianapolis to return to economic normalcy, we must work harder than ever to mend our differences, address long-neglected problems and coalesce around an inclusive, strategic plan for renewed growth.
Read More
It is too hard being black in this city, and black people are tired.
Read More
The most significant theft that has occurred is not that of liquor or merchandise; the looters, by their actions, are stealing the credibility of the good people peacefully protesting a lengthy history of opportunity denied to people of color and those without means.
Read More
Decisions are impossible to make when leadership fails to listen to the community; fails to communicate a comprehensive plan; and falls into a reactive, not proactive, stance on protecting our community.
Read More
We can and will address the concerns of citizens and business owners grappling with the damage to public and private spaces caused by last weekend's violence. But we cannot do so without simultaneously wrestling, and besting, the historically tolerated race disparities that lie at the heart of that violence.
Read More
Here are some tips for building trust with your manager so you can eventually stake a claim that you deserve to work remotely.
Read More
In probabilistic terms, a "thousand-year" flood might be a "tail-end" (i.e. extraordinarily low probability) event, but that doesn't mean it can't happen tomorrow.
Read More
Now the economy is opening back up and many universities are planning to resume in-person learning in the fall. But the fear of lawsuits could easily derail these plans.
Read More
Those who have gone from protest to riot have forgotten the lessons of Gandhi and King. They were effective through non-violent civil disobedience.
Read More
Our state capital is being destroyed and the governor is MIA. Why did he not order the Indiana National Guard to mobilize and assist IPD Saturday night?
Read More
The city will issue a request for information next month that will solicit "cost-effective, placed based uses" for the below ground infrastructure and footprint of existing BlueIndy stations.
Read More
Marion County Prosecutor Ryan Mears announced Monday that he has declined to file charges against 41 "non-violent" protesters who were arrested on Friday and Saturday in downtown Indianapolis.
Read More
The lot in the Herron-Morton Place Historic District was slated several years ago for a new gas station, drawing fierce opposition from nearby residents.
Read More
Former Purdue basketball coach Gene Keady knows a thing or two about stepping away from the limelight and enjoying life.
Read More