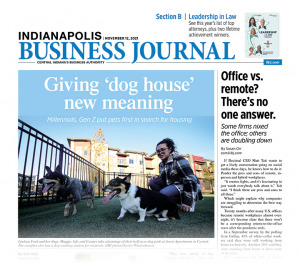 NOV. 12-18, 2021
Twenty months into the pandemic, it has become clear that there won't be a rush of white-collar workers back to the office once the threat has passed. Susan Orr digs into the wide range of responses from local companies to the question of maintaining a remote workforce. Also in this week's issue, Emily Ketterer explores the rise in Indiana of the Delta-8 THC, which has effects similar to traditional marijuana and is being sold in shops across the state thanks to a legal gray area that many state officials would rather not talk about. And Leslie Bonilla Muñiz reports on long-awaited cleanup of the Black Mountain industrial site on Indianapolis' near-east side.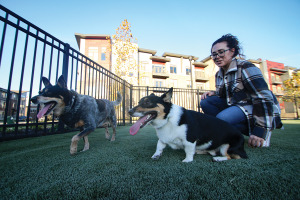 Providing pet accommodations has become a top priority for apartment complexes seeking younger tenants, and new-home construction is also seeing an uptick in pet-friendly perks.
Read More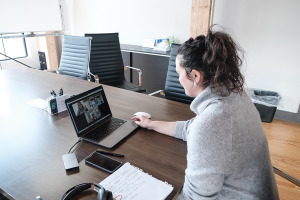 No matter which path companies choose, they've had to figure out new ways to keep employees connected now that their co-workers might not be in the same room—or even the same state.
Read More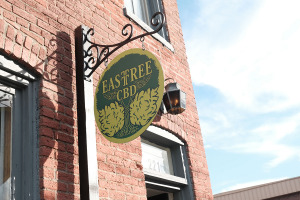 Despite the state's long-standing refusal to legalize marijuana, the Delta-8 THC derivative is being sold thanks to a legal gray area that many state officials would rather not talk about.
Read More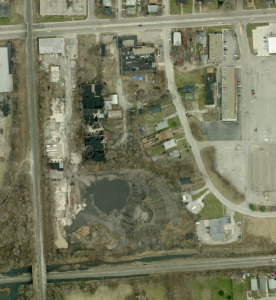 After years of environmental studies and planning, remediation work is at last scheduled to begin next year on the former industrial site in the 3500 block of East Washington Street.
Read More
Rogers, 44, is executive director of digital marketing and experience, meaning he plans and implements ways to keep patients informed and to hear what's on their minds.
Read More
Indiana University Health, the parent of Methodist Hospital, wants the sports medicine group to drop "Methodist" from its name.
Read More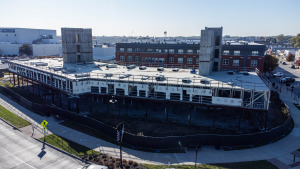 A Georgia-based development firm said Monday it hopes to take the reins of the Wilshaw hotel project across from Indianapolis Motor Speedway, with hopes of completing construction by early 2023.
Read More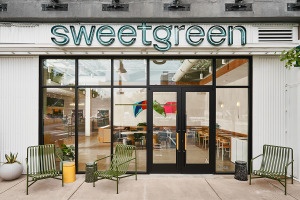 The national fast-casual salad chain is in expansion mode as it prepares to become a public company. Filings with the state show that it's also considering a downtown Indianapolis location.
Read More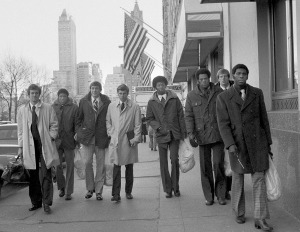 Forget NCAA, the most relevant acronym now is NIL—name, image and likeness. It means that formerly amateur athletes can now be compensated for their popularity in a myriad of ways with a myriad of dollars.
Read More
During the pandemic, online learning options have exploded at Indiana colleges, as have the numbers of non-traditional students. And most experts agree the revolution is just getting started, with more new takes on the college experience to come.
Read More
We believe vaccinations are our community's best defense against an overwhelmed health care system—and a wrecked economy.
But we don't favor government mandates.
Read More
Thinking back about my own career illuminates how often people became my mentors without any formal effort—or, in some cases, without my even knowing it was happening.
Read More
We encourage all those with an authentic interest in inclusion to consider the disabled in their DEI discussions and initiatives.
Read More
Indiana has 1,111 bridges that need major repair; we have 5,478 miles of roads in poor condition; and we need to replace every lead pipe in the state.
Read More
To make the best predictions possible, one skill we need to hone is seeing the unsaid.
Read More
The Chartered Financial Analyst Institute identifies five distinct financial gaps between men and women: wages, wealth, retirement needs, retail investing and institutional investing.
Read More
We're sure the progressives will assure us they are only proposing going after billionaires and other fat cats who are able to pay.
Read More
I have clear memories of sitting on the mini-hill in front of the Oxford Gables Apartments, watching the construction of 38th Street as it is now—or should I say, the destruction of Maple Road.
Read More
The facts are simple and irrefutable. Vaccinations are safe and effective. Almost all of the patients being treated for COVID-19 across Indiana hospitals are unvaccinated.
Read More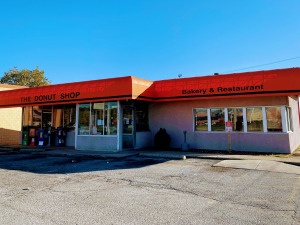 A bakery and restaurant that traces its roots in Indianapolis to 1962 has closed permanently following the death of the owner.
Read More
The company plans a 38,000-square-foot expansion at Hoosier Park that will result in 100 more slot machines, along with restaurant and bar space and a new drive-through area for valet parking.
Read More
Andrew Detherage, partner in the firm's litigation group, will take over as managing partner.
Read More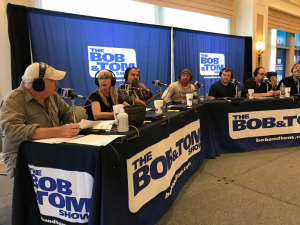 Two weeks after releasing details about a contract extension with 18 radio stations, "The Bob & Tom Show" announced Monday a new deal with syndication company Westwood One.
Read More
ESN, which organized the recent Indy Autonomous Challenge, announced Friday that five university teams will take part in a head-to-head passing competition at the Las Vegas Motor Speedway.
Read More
Vaping products are today's candy cigarettes.
Read More
Quitting cigarettes and other nicotine products is hard, but it is achievable through proven cessation tools.
Read More
By choosing a simple standard to establish when abortions are banned, cardiac activity … the law forces Americans to confront the humanity of the unborn child.
Read More
If Indiana instituted a total abortion ban, we would see a 21% increase in the number of pregnancy-related deaths and a 33% increase among Black women.
Read More
The Old West was awash in guns, but actual gun violence was rare.
Read More
If Indiana Attorney General Todd Rokita is a big believer in the First Amendment, as well as openness and transparency in government, he sure as heck has a funny way of showing it. Just to get you folks up to speed, a couple of weeks ago, I got a media advisory from the AG telling […]
Read More
Looking ahead, we need to ensure that this influx of funding to support racial equity reaches grassroots organizations.
Read More
Despite the national, regional and local examples of systemic racism, civil rights causes continue to be left behind by American philanthropy.
Read More
My perspective is that this has nothing to do with religion. It's all about politics.
Read More
How do you find the proper balance between being responsive and being present, especially during a time of enhanced digital connectivity?
Read More
Seeing the impatience in others has led me to start dealing with the impatience in myself.
Read More
If we do our job properly, we will come closer to realizing our nation's goal of justice for all.
Read More
Without accountability and political competition, there is no way to keep continuing neglect or ideological fanaticism in check.
Read More
Lawmakers aren't at the Statehouse most of the year, but it's not like constituents' needs cease … at the end of session.
Read More
My goal is for people to learn a little about government and then think about it.
Read More