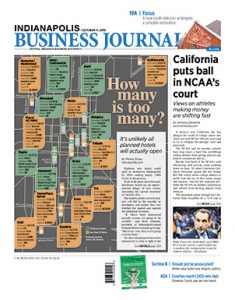 OCT. 11-17, 2019
In this week's issue, Mickey Shuey has a comprehensive accounting of the 18 new hotels that have been proposed for downtown Indianapolis. There's an unprecedented number of rooms in the pipeline, but experts don't expect all of the hotels to materialize. Also, in this issue, Anthony Schoettle explains how California's Fair Pay to Play Act is vexing the Indianapolis-based NCAA and appears to be at the forefront of a significant shift in attitude toward allowing college athletes to earn money. And Susan Orr explores complaints against a local investment firm from clients who say brokers steered them into unsuitable investments.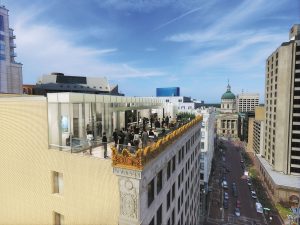 If all of the plans move forward, downtown would see an unprecedented deluge of new rooms. But developers and lenders are fretting over whether the market can support them.
Read More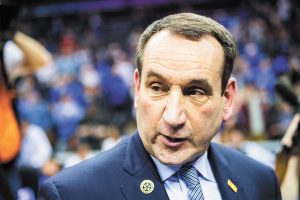 The ball is in the NCAA's court as attitudes change about allowing players to receive compensation from third parties for sponsorships, youth camps, YouTube channels and more.
Read More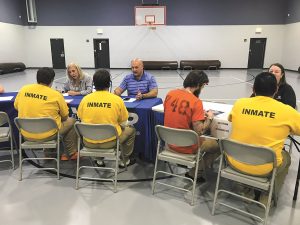 With a low unemployment rate in Hamilton County—2.5% last month—some employers see the inmates as an untapped workforce and are more than willing to give them a chance, helping inmates overcome one of the biggest hurdles they immediately face upon release
Read More
David A. Noyes & Co. has helped raise money for companies—including Indianapolis-based Digonex Technologies Inc. and Fishers-based SteadyServ Technologies LLC—by persuading its clients to invest. But such investments, known as private placements, are risky by nature—and Noyes' clients have not always been happy with the results.
Read More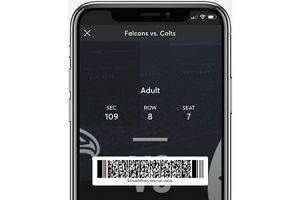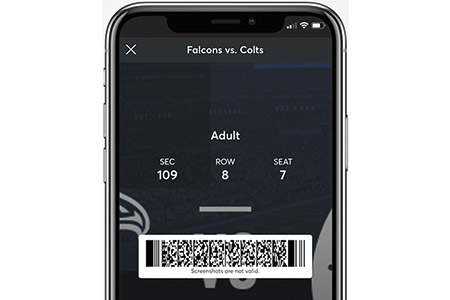 Some state lawmakers want to require paper tickets, but event organizers say they can easily be manipulated and duplicated. Digital ticketing reduces fraud, they say.
Read More
Elizabeth Head is the International School of Indiana's third head of school. She started at the school in January after moving her family from Central America, where she worked in education for 20 years.
Read More
Plans call for the Global Center for Species Survival to employ a team of nine experts who will be based in Indianapolis and work with more than 9,000 wildlife experts worldwide to save threatened species.
Read More
Officials said the initiative will provide grants of up to $50,000 for 21 brick-and-mortar capital improvement projects that focus on health and wellness or education.
Read More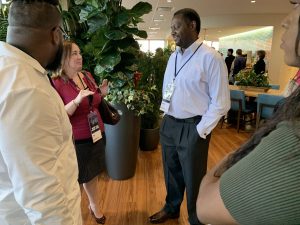 Twenty-eight potential Hoosiers—some with Indiana connections and others with none—are scouting Indianapolis as part of a TechPoint "red carpet experience" to see if the city is a place they'd like to call home.
Read More
Ryan Mears, who was Terry Curry's chief trial deputy, has been serving as the interim prosecutor since Curry stepped down Sept. 23. He promised to be an independent leader who works for the good of the Indianapolis community and takes a tough stance on violent crime.
Read More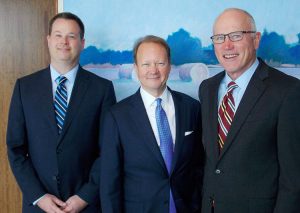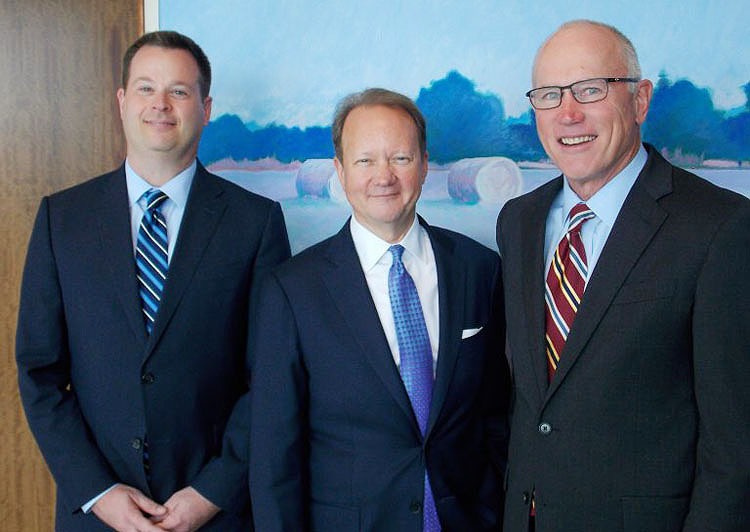 In a move that's expected to transform the Indiana legal landscape, Bingham Greenebaum Doll has announced it will be combining with Dentons, the world's largest law firm.
Read More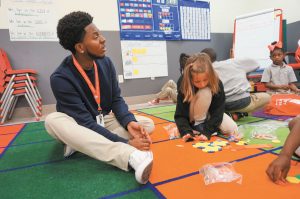 The Relay Graduate School of Education opened a campus in Indianapolis this year and is training its first class of 10 students, with plans to expand locally in the coming years.
Read More
Josh Owens, one of three Democrats hoping to challenge Republican Gov. Eric Holcomb next year, said he would cap the state's rainy day fund and put the excess funds into an endowment to support public education. He also wants to phase out school vouchers.
Read More
Turning a former German social club and gym into the offices of a medical claims management organization and international travel insurance company was no small order—especially because the building had to remain more-or-less true to its original form to qualify for the federal Historic Tax Credit program.
Read More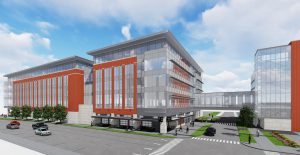 The 4.5-acre site catty-corner to the downtown hospital complex is earmarked for a 250,000-square-foot office building and seven-level parking structure, to be connected by a skybridge. It also would include a grocery store.
Read More
Surely there are other developers up to the task of transforming the former GM stamping plant into a lively development. Ambrose can save face by working diligently with the city to make sure the opportunity that Waterside represented isn't wasted.
Read More
Ego doomed Adam Neumann and Tim Durham—and an Indianapolis bank deal years ago.
Read More
It is already hard enough to prove this type of covert discrimination. To now add additional and cumbersome barriers for individuals and organizations fighting discrimination is counterintuitive and counterproductive.
Read More
The law initially designed to increase access and decrease costs has ultimately resulted in decreased access and increased costs. Only in Washington.
Read More
We're seeing some cracks in the "growth at any price" fan base and a long-overdue return to sanity by investors.
Read More
While the traits of a micromanager are easily recognizable, unfortunately, the negative forces can have a chilling effect within a business setting. Of those who identified as managers themselves in that survey, 77% said their morale was impacted negatively by micromanagement and 62% considered changing jobs because of it.
Read More
If a legally sanctioned private arrangement consistently relegates some "workers" to receive compensation that is much less than their marginal revenue product, expect major conflict.
Read More
According to the Indiana Youth Tobacco Survey released Aug. 29 by the State Department of Health, more than 65,000 Indiana high school students are using e-cigarettes. That's enough to fill Lucas Oil Stadium.
Read More
Could we not see this coming? An alternative nicotine delivery mechanism, untested and unregulated by the federal government, with slick advertising and features (like flavoring) designed to appeal to children who might otherwise not pick up the habit—seriously?
Read More
First-term Sen. Eddie Melton of Gary joined the Indiana governor's race Tuesday night in Gary with an introduction from the state's Republican schools chief.
Read More
Hammond Kennedy Whitney & Co. Inc. already has taken controlling stakes in five firms with money raised in its latest nine-figure investment pool.
Read More
Kent Abernathy, a retired Army colonel and former Bureau of Motor Vehicles commissioner, announced his campaign Monday afternoon.
Read More
The former high-ranking executive for ACTnano Inc., ChaCha and Brightpoint pleaded guilty in August to theft and acting as an unregistered broker-dealer. He was already facing monetary judgements of more than $740,000 in two related civil cases.
Read More
There should be a consequence for committing an act that the state Legislature has deemed a crime.
Read More
Marijuana use is becoming more and more normalized and widely accepted.
Read More
A politician can't stop the black community's efforts at helping itself—a partner in city hall only helps.
Read More
The truth is that the rural communities will surely fail if central Indiana as a region is less than strong and vibrant.
Read More
We are not going to give it up to criminals and vagrants without a fight.
Read More
This new day is especially important for Catholic and evangelical Christians, the core of the "despicable" and "deplorable" crowd out of favor with the reigning cultural elites in government, academia and national media. Even though outcasts, we wonder why hostility toward our beliefs grows among some Americans.
Read More
This legislation is an important part of the comprehensive effort to prevent youth initiation of a lifelong deadly addiction.
Read More
This is nothing for anyone to celebrate. It is a crisis.
Read More
Most Americans are savvy enough to know that the Warren tax would soon enough be headed their way.
Read More
Les Zwirn has located a couple of foundations willing to fund efforts to increase political literacy but only when it's disconnected from electoral politics. He calls that ironic.
Read More
When politics becomes politics as usual, bad things happen, especially as media outlets that employ paid government watchdogs continue to cut their rosters.
Read More
Too often critics of the free enterprise system conflate maximizing profits with maximizing profits at all costs.
Read More
The notion that we know better, while in some cases true, is not license to disregard or dismiss.
Read More
The state's letter grades don't take into account the safe and caring learning environment for each child.
Read More
Israel's Arab minority does not enjoy the same socioeconomic opportunities or civic equality with the Jewish majority.
Read More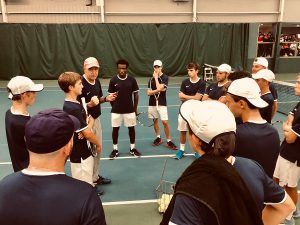 Burris volleyball coach Steve Shondell and Delta tennis coach Tim Cleland are in elite company.
Read More