SEPTEMBER 26-OCTOBER 2, 2016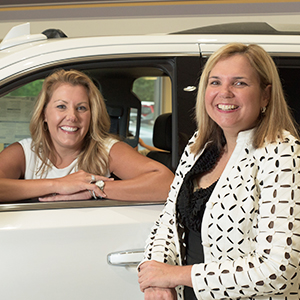 Noblesville natives Monica Peck and Courtney Cole became the sixth-generation owners of Hare Chevrolet when they bought it from their parents in 2008. Now, thanks in part to a snappy ad campaign, sales have nearly tripled. But their biggest battle has been off the lot: Cole is battling cancer.
Read More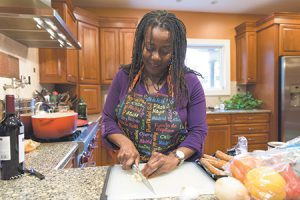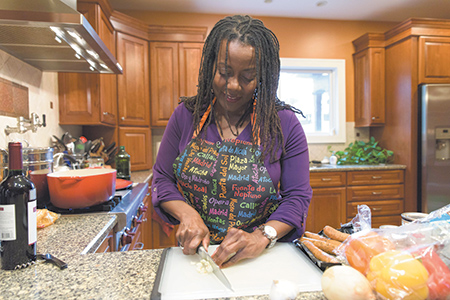 As the city's deputy mayor of economic development, Angela Smith-Jones, 49, spends her days trying to create more jobs for Indianapolis. In the evenings, she unwinds by cooking at home or enjoying an intriguing meal at a restaurant.
Read More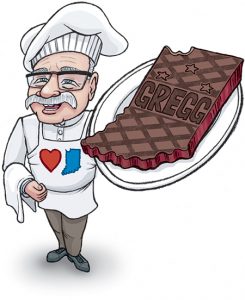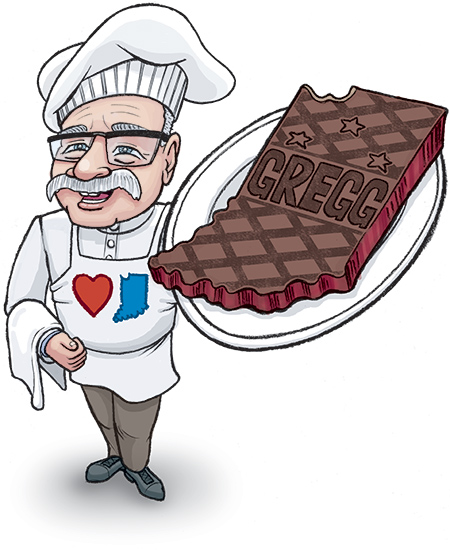 Democrat John Gregg is trying to avenge his loss to Republican Gov. Mike Pence four years ago. But it wasn't easy to decide to run again. His wife told him to get in the race only if it was "about serving and having a servant's heart." That made up his mind.
Read More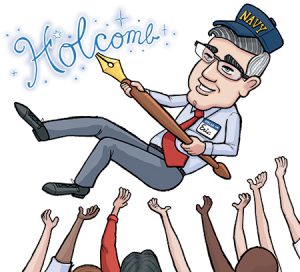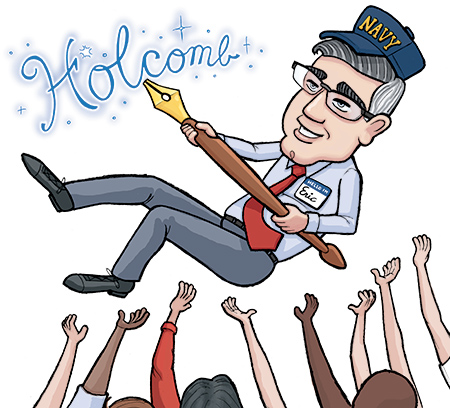 With less than two months until Election Day, Eric Holcomb, 48, is in a dead heat in the race for governor. Holcomb describes his career as one of "answering the call." But he says he reflected with his wife, Janet, before committing to this fall's campaign.
Read More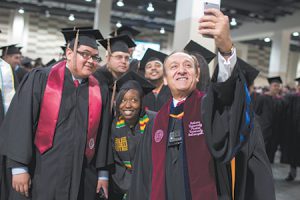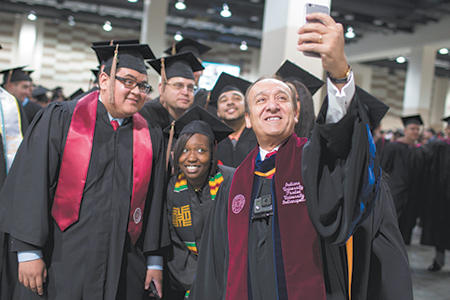 IUPUI Chancellor Nasser Paydar doesn't just talk about the importance of a diverse campus. He taken action—boosting black enrollment in this year's freshman class by 44 percent. But he's concerned about Indianapolis too and recently convened a group of young professionals to talk about the city's future.
Read More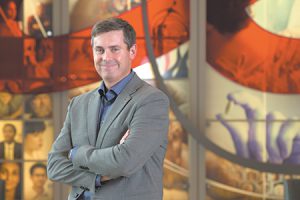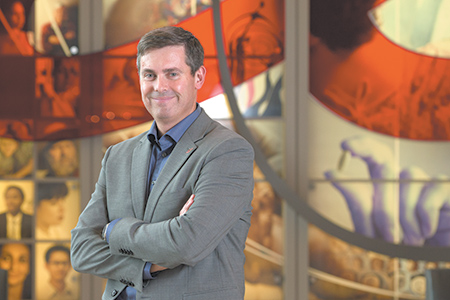 On Jan. 1, Dave Ricks becomes CEO of drugmaker Eli Lilly and Co. as it tries to launch new products after a tough stretch of patent expirations. To prepare, Ricks has spent a lot of time with outgoing CEO John Lechleiter "learning from the master."
Read More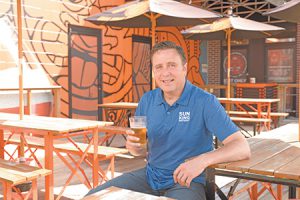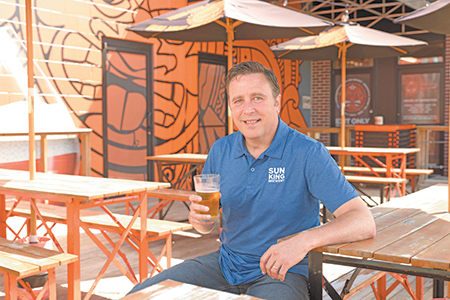 Four months ago, Robert Whitt left his position as executive director of White River State Park to become president and co-owner of Sun King Brewing Co.—a move he made despite having no experience in the industry. But he says Sun King is a "very special place" and he just couldn't resist making the move.
Read More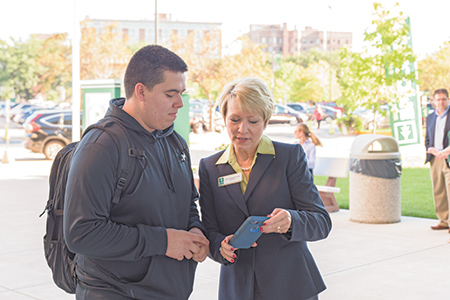 Sue Ellspermann has been a lot of things in her life: industrial engineer, business consultant, university teacher, state legislator and—from 2013 until earlier this year—Indiana's lieutenant governor. Now, the southwestern Indiana native has a new gig: president of Ivy Tech Community College of Indiana, which she started July 1.
Read More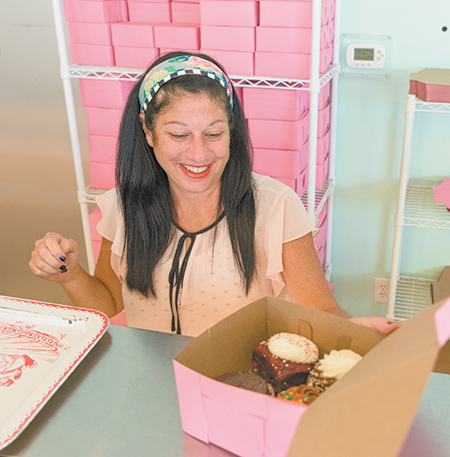 Kate Bova Drury started out as a boutique owner in Broad Ripple before making the change to baking. Now, she's got five cupcake bakeries, one location for doughnuts and one combo store.
Read More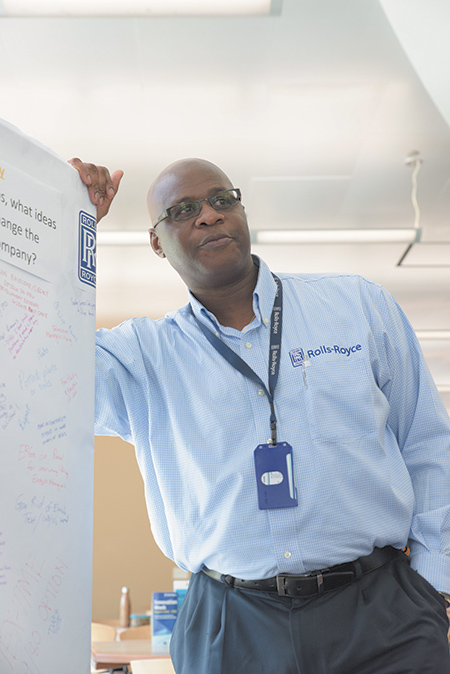 At Rolls-Royce, Reginald McGregor is tasked with finding kids who have a fascination with how things work, then molding them into future engineers who will help the company grow.
Read More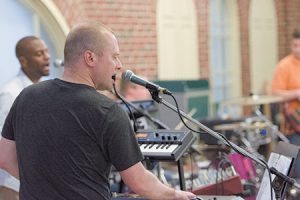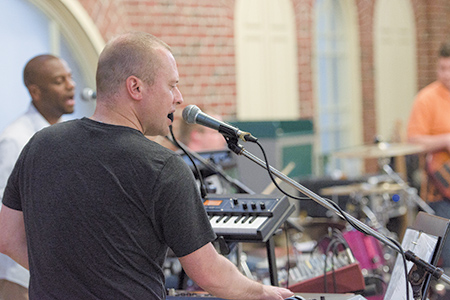 Indy Chamber President and CEO Michael Huber has found his rhythm as a founding member of the eight-piece party band Chamber Music.
Read More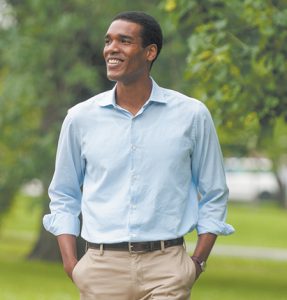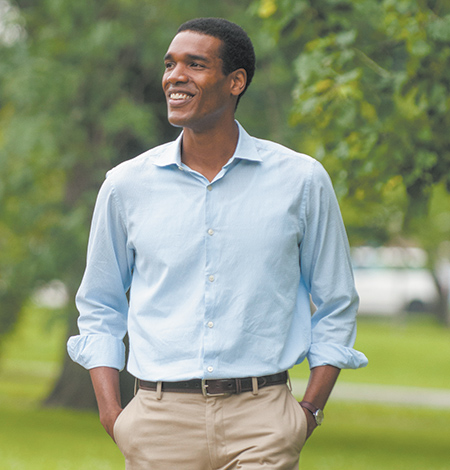 When Indianapolis native Parker Sawyers got the call to audition to play on-screen the man who would become POTUS, he found himself with the biggest challenge of his budding career.
Read More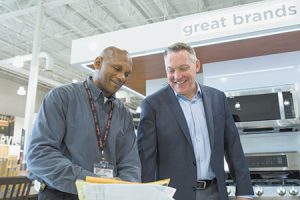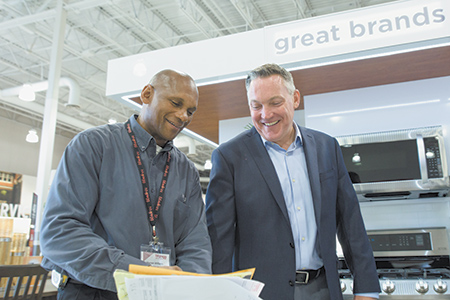 Just two months into the job, HHGregg CEO Robert Riesbeck believes the struggling retailer "still has long-term viability." He aims to boost results in part by doubling-down on appliances—a strategy that includes opening more locations of the super-premium Fine Lines chain.
Read More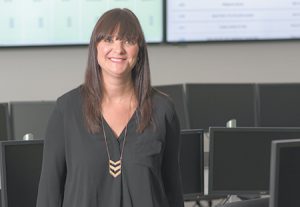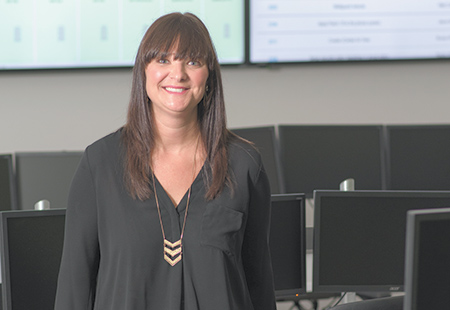 Shelly Towns says she's very comfortable with ambiguity and a fast pace—and that's come in handy as she's worked to help turn around Angie's List. "I'm fine with, to some degree, figuring out things as we go," she said.
Read More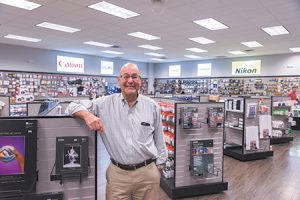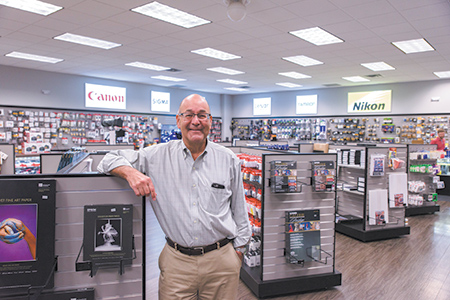 Roberts Camera moved in 2014 from its longtime downtown location on South Meridian Street, which owner Bruce Pallman said has benefited the company amid fickle times in the camera business.
Read More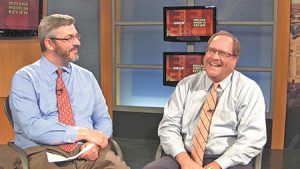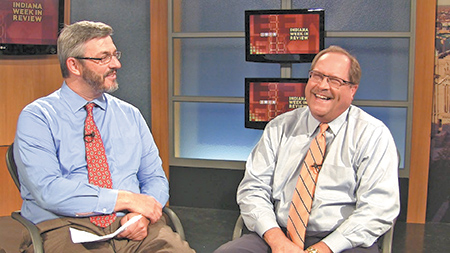 WISH-TV political reporter Jim Shella has spent 40 years in the news business—most of it at the Indiana Statehouse—and 25 years as host of "Indiana Week in Review" on WFYI.
Read More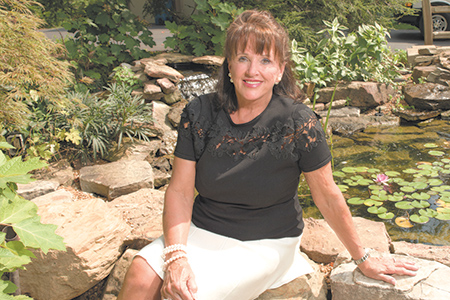 Founder of RepuCare, a 200-employee medical staffing company, Billie Dragoo has become one of central Indiana's most fervent advocates for women. She's a past CEO and board chairwoman of the National Association of Women Business Owners and co-founder of the Indiana Conference for Women.
Read More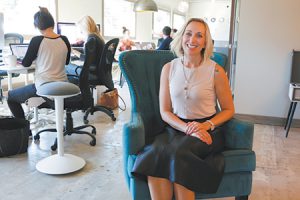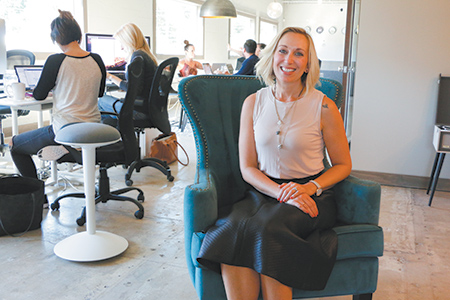 Fizziology—the company co-founded by Jen Handley—works with every major motion picture producer in North America except Disney to use real-time social media data to improve their products and promotions. This year, Inc. magazine listed the Indy-based firm as one of the fastest-growing U.S. companies.
Read More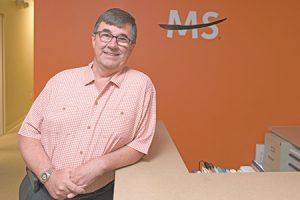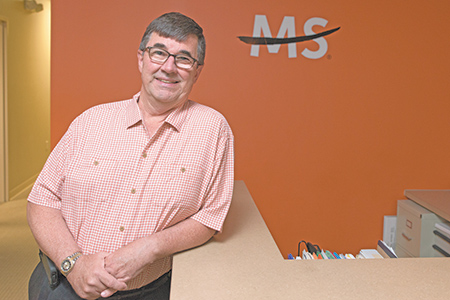 Businessman Jay Brammer's adult daughter was diagnosed with relapsing-remitting multiple sclerosis in January 2014. Since then, he's emerged as one of the top fundraisers for the Indiana chapter of the Multiple Sclerosis Society and expects to raise more than $125,000 for the group this year alone.
Read More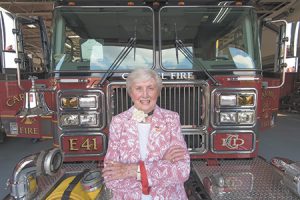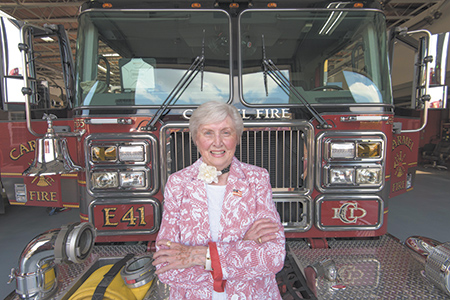 Opposition to a proposed horse track in Carmel is what drove Jane Reiman to run for mayor of the Hamilton County city in 1979. Almost four decades later, she's back working at the city—with a little less responsibility but still plenty of passion.
Read More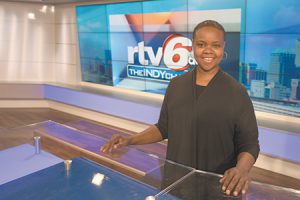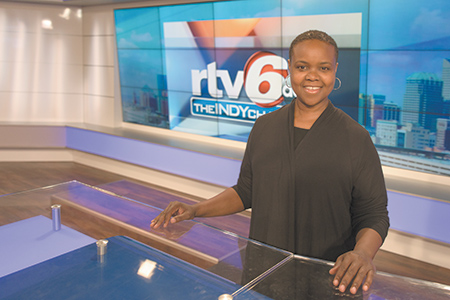 In 2013, Terri Cope-Walton—a broadcast journalist almost by accident—became Indianapolis' first black television news director. She compares a news show to a picnic: It's only good if there are a variety of options to consume.
Read More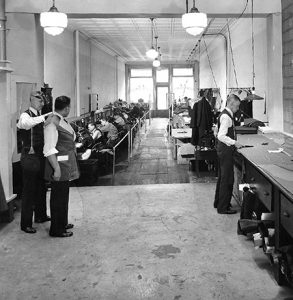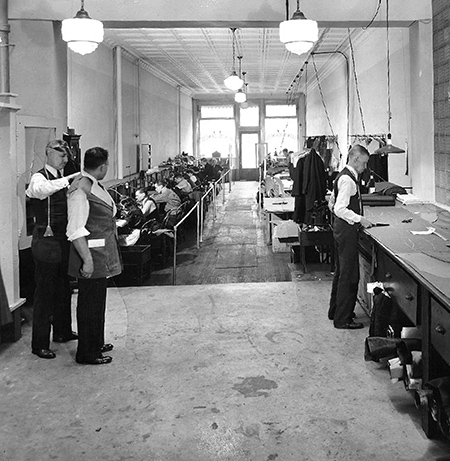 Leon Tailoring has been making suits for the most important people in Indianapolis since 1905. But third-generation owners Larry Ettinger and his brother, Norman, won't name names. They will talk about clothes though—and how much it costs to get a custom suit.
Read More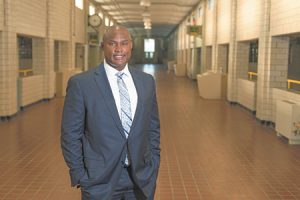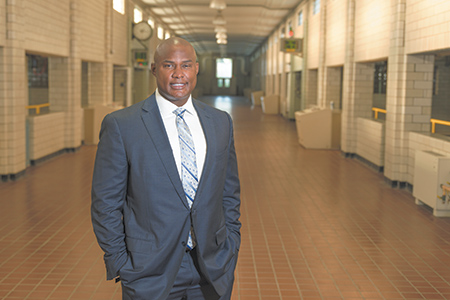 The decisions Jeff Harrison makes affect 400,000 customers in central Indiana—when they turn on their kitchen faucets, flush their toilets, heat their homes with natural gas, or pay their utility bills.
Read More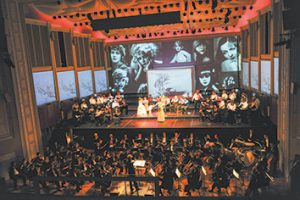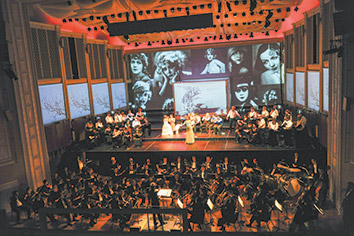 The contract, announced Friday, is the first labor agreement the musicians have approved since 2006 to contain an overall wage increase.
Read More
A federal agency has stepped in to pay almost all of a $36 million shortfall in pension benefits for current and future retirees of Vertellus Specialties Inc., an Indianapolis-based manufacturer that is working its way through a Chapter 11 bankruptcy.
Read More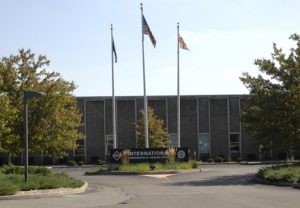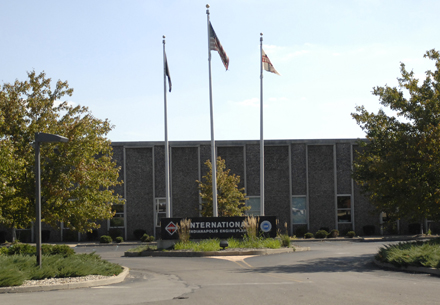 The Brookville Road plant, which includes about 1.6 million square feet on about 90 acres, houses a former engine plant and foundry that once employed hundreds of workers.
Read More
Indiana Republican Party Chairman Jeff Cardwell is in hot water with some in his party for promoting his own private business using email lists culled to support GOP politics.
Read More