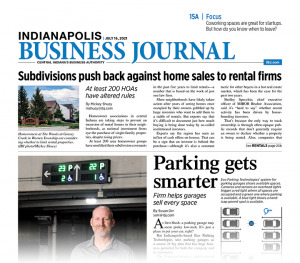 JULY 16-22, 2021
Homeowner associations in central Indiana are taking strong steps to prevent an incursion of rental homes in their neighborhoods, as national investment firms gobble up single-family properties. Mickey Shuey details how HOAs are trying to limit rentals. Also in this week's issue, Emily Ketterer has the latest on moves toward a potential combination of the state's separate schools for blind and deaf students. And Susan Orr explains how a local firm is bring new tech and big data to the unassuming parking-garage sector.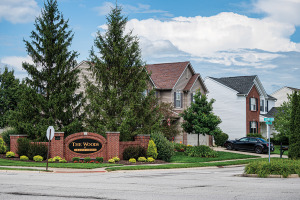 At least 200 homeowner groups in central Indiana have modified their subdivision covenants in the past five years to limit rentals—a number that is based on the work of just one law firm.
Read More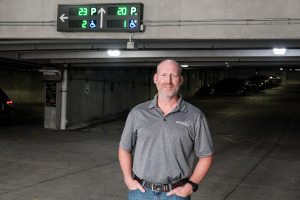 Eco Parking Technologies helps parking garages fill every space and provides valuable data.
Read More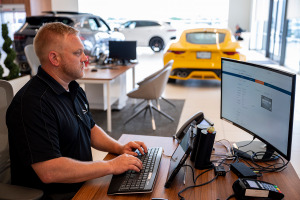 Enterprise Payment Systems is the brainchild of five central Indiana entrepreneurs from various industries, who came together to address something nearly as ubiquitous as the use of credit itself: merchants' frustration about the rates they pay to let their customers swipe their cards.
Read More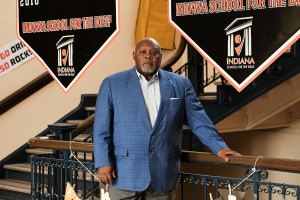 State officials say no final decisions about a combined campus have been reached, but they are forging ahead for now with the prep work, including the search for as many as 120 acres to house the schools.
Read More
Punkin's Pies Sweet Treats opened this summer in a hot pink shipping container at The AMP at 16 Tech.
Read More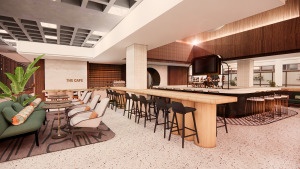 The Hulman restaurant is the result of a partnership with the IMS Museum, which holds rights to Tony Hulman's name and likeness.
Read More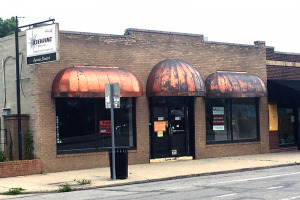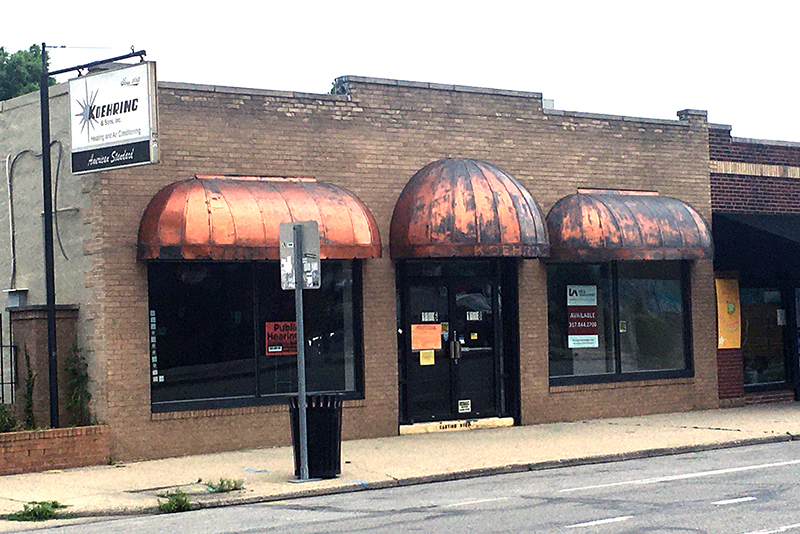 The outpost near the heart of Fountain Square's business district would be the second-largest of 19 stores in the chain. Two local groups have opposed it, and its hearing for a state liquor permit is set for next month.
Read More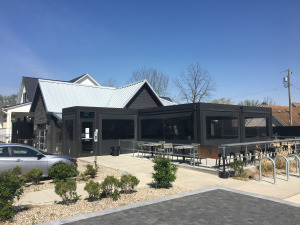 A Hamilton County Superior Court Judge has ordered the Carmel Board of Zoning Appeals to vacate its denial of The Greatest of All Tavern's special-use variance and conduct another hearing after he found the board violated Open Door requirements.
Read More
The lawsuit announced Monday by the Indiana attorney general's office comes nearly two years after Indiana Virtual School and Indiana Virtual Pathways Academy shut down amid a state investigation.
Read More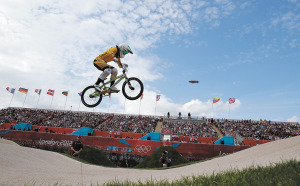 You think Indianapolis had its hands full hosting the NCAA Tournament without the walls crumbling in from COVID? Multiply that by a hundred and you get Tokyo.
Read More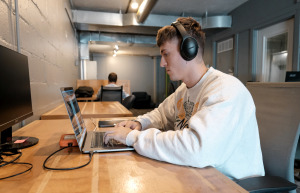 Startups in anything from incubators to shared workspaces generally fly the coop when the facility can't physically accommodate their growing space requirements or employee headcount, or their host entity can no longer supply value through its services.
Read More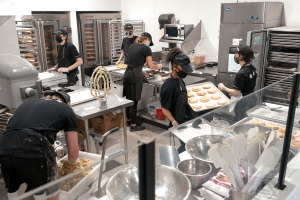 Supply chain issues and struggles to hire employees are affecting how small businesses are operating—including the hours they are open and the services or products they can provide, according to a survey by the National Federation of Independent Business.
Read More
Loans from online lenders saved thousands of small business owners who were unable to get COVID-19 relief loans from big traditional lenders. Now, encouraged by getting applications processed within days rather than weeks, these owners are becoming repeat customers.
Read More
On July 1, the NCAA eliminated a ban on the ability of student-athletes to make money through endorsements, autographs and other uses of their names, images and likenesses.
Read More
The work of one of the foundation's fellows has brought the Dolly Parton's Imagination Library to Indiana.
Read More
A federal-sized infrastructure assist would allow Indianapolis to take responsibility for some of the unjust transportation projects of our city's history.
Read More
Our supportive and locally elected school boards charged us to determine how we could address equity and equality not only in the classroom but also in our operation.
Read More
A hot topic right now is the notion of employers offering employees a flexible work environment. However, it leaves a lot of us wondering: Just what does a "flexible work environment" mean, and how does it help us to be our best?
Read More
I've come to learn that three areas need to be addressed when teaching teens how to handle money. They all feel intertwined, but they aren't.
Read More
We also have an abundance of potential catalytic projects—either in design or gaining momentum—that, thoughtfully executed and with the right partners in place, could set the bar for our next 100 years.
Read More
While the story sadly does point to actual injustice in America's past, it is not CRT and doesn't help the reader understand CRT.
Read More
In the end, there's one way to know for sure whether we are in the midst of a labor shortage, and that is through wage growth.
Read More
The pandemic has left our industry facing some cold, hard facts. In January, 8% of restaurant operators rated the recruitment and retention of workforce as their top challenge; by May, that figure had risen to 72%.
Read More
While some might see empty office buildings as bleak reminders of the pandemic, we should see them as canvasses on which to experiment.
Read More
Although USPSTF recommendations are felt to be the gold standards for prevention, the group's policies for aspirin are rapidly becoming out of date.
Read More
More than three decades of data and Indiana's own experience demonstrate that these programs work.
Read More
Markets are not magic, but they beat a system that responds to political cues rather than economic truths everywhere it has been tried.
Read More
My excitement about my new job makes me feel as young as I was when I landed my first one.
Read More
Letting people know you are interested in them matters, and technology is no substitute.
Read More
When we focus on how a shorter workweek will make us better employees, we're making the wrong argument to our bosses and ourselves.
Read More
The current discussion on CRT seems designed to shut down an emerging conversation on diversity, equity and inclusion.
Read More
Sadly, philanthropy and American foundations have failed in their quest to be more inclusive when it comes to Muslim-led not-for-profits.
Read More
We are in a state where the civic literacy index is deemed to be low, voter turnout is disappointing, and 'Indiana Week in Review' is a trusted source for information that the public needs.
Read More
Critical questions about the failures on the part of the FBI, the Capitol police, the Defense Department and others must be answered.
Read More
Instead of working on ideas and solutions to improve the lives of Hoosiers, the Indiana Republican Party would rather just take us to court.
Read More
Women are expected to conform to gender norms as warm nurturers, even as they break the mold.
Read More
Gerrymandering has allowed a modest-sized majority to convert itself to a supermajority.
Read More
Had someone had better aim, or had Indianapolis not had a really good medical infrastructure, our murder numbers would be a lot higher.
Read More