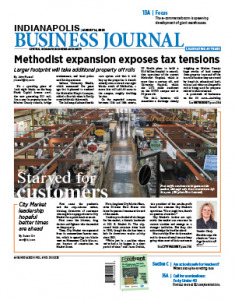 AUG. 14-20, 2020
Indiana University Health's plan to overhaul and expand its Methodist Hospital campus exacerbates a challenge already weighing on Marion County: huge swaths of land exempt from property taxes because they are owned by hospitals, educational institutions and other not-for-profits. John Russell examines the potential impact. Also in this week's issue, Susan Orr sorts through the bushel of challenges suddenly facing downtown's City Market, which have swept into the historic space with the speed of the pandemic. And Mickey Shuey explores the process of planning the $550 million redevelopment of Pan Am Plaza in a Q&A with Bill Browne, president of Ratio Architects.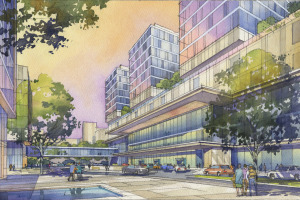 The redevelopment will exacerbate a challenge already weighing on Marion County: huge swaths of land off the tax rolls because they are owned by not-for-profits and are being used for purposes related to the groups' missions.
Read More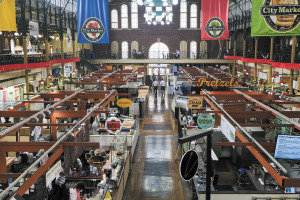 The historic market's leaders are optimistic the market can overcome its current troubles and emerge as a stronger institution. But they also acknowledge the hurdles ahead.
Read More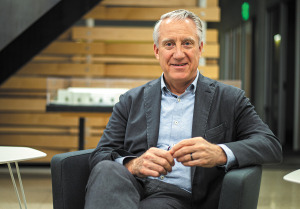 Ratio is architect for the $550 million project by Kite Realty Group Trust that includes a Signia Hilton, an expansion of the Indiana Convention Center and—eventually—a second, 600-room Hilton-branded hotel.
Read More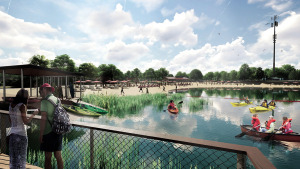 The ambitious project, designed by Indianapolis-based Browning Day and projected to be completed in 2040, will provide the first public access point on the 77-year-old, 1,900-acre reservoir.
Read More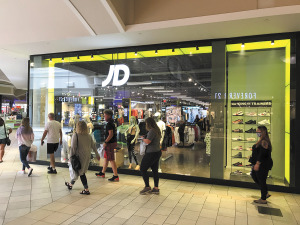 British retailer JD Sports Fashion has had the Midas touch elsewhere in the world. Now, two years after gaining a foothold in the United States by buying Indianapolis-based Finish Line Inc. for $558 million, it's beginning to show the same winning ways in this country. "I think you would have to say it has been a […]
Read More
Erica Ballard's dream of downtown dog park is coming to fruition after three years of work.
Read More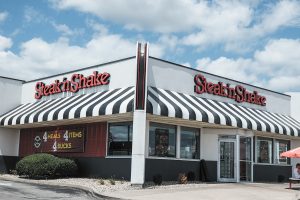 The Indianapolis-based burger chain wants to reintroduce counter service in its dining rooms but claims an agent of its lenders is blocking its attempts to sell restaurants to raise money.
Read More
He convinced Indiana legislators that properly educating Hoosiers was worth the investment.
Read More
The owners of the Shops at Perry Crossing had been hoping to sell the shopping center before a May deadline to pay off the property's loan balance, but the pandemic ruined those plans.
Read More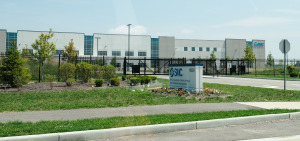 The planned, 2.2-million-square-foot Walmart distribution center is one of a dozen warehouses exceeding 900,000 square feet to enter the Indianapolis market since 2011.
Read More
In the past year, the Purdue Manufacturing Extension Partnership Center has assisted more than 1,200 companies in areas such as lean manufacturing and cybersecurity.
Read More
Pennsylvania-based Exeter Property Group has acquired a 604,000-square-foot speculative industrial property at the Fishback Creek Business Park in Whitestown.
Read More
The firm has projects underway in Memphis, Atlanta, Chicago and Hartford, Connecticut, marking the first time Scannell has had this number of massive projects underway simultaneously.
Read More
In Indianapolis, we now have 100 million reasons to hope positive change is possible, that the civil unrest of 2020 will lead to lasting improvements in the lives and livelihoods of Black residents and the community at large.
Read More
Will we be bold enough as a state to take advantage of our strengths in a time of transition?
Read More
People with disabilities are unemployed and underemployed to a greater extent than their able-bodied peers and face lower wages, misunderstanding and limitations on their earning capacity if they must rely on essential things such as attendant care.
Read More
Agriculture contributes about 10% of U.S. greenhouse gas emissions, according to the U.S. Environmental Protection Agency, and forestry adds more.
Read More
The retirement savings crisis has been growing for several years. The COVID-19 pandemic is accelerating the impact.
Read More
The Hong Kong freedom movement deserves our support and sympathy.
Read More
Nuances of body language and communication can be lost in the world of virtual backgrounds.
Read More
Increasing cases are not a harbinger for a massive increase in deaths.
Read More
Mayor Hogsett should order this flawed proposal on indefinite hold due to developments since the pandemic struck.
Read More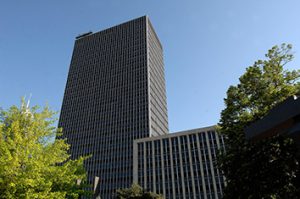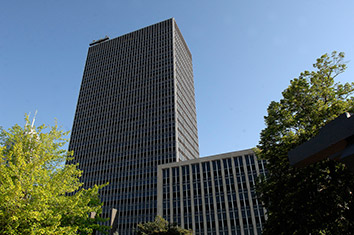 The proposed budget takes in $113,884 more than it spends, leading Indianapolis Mayor Joe Hogsett's administration to characterize it as the fourth consecutive balanced budget since he took office in 2016.
Read More
The Indianapolis-based startup is developing drugs targeting brain and bowel disorders.
Read More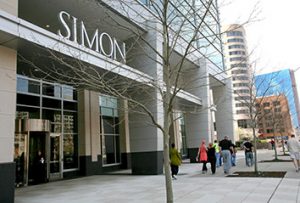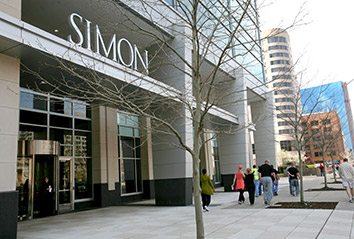 In addition, Amazon also has been talking to multiple mall landlords about putting its planned grocery-store chain in former J.C. Penney locations, according to a published report.
Read More
Studio 2000 Salon & Day Spa—one of the largest day spas in the Indianapolis area—has closed permanently after the owners found the pandemic-related business downturn and the deterioration of downtown in recent months became too much to overcome.
Read More
Our lives as well as our children's lives are at stake because we do know that COVID-19 kills.
Read More
The 25-year-old, first-grade teacher who lives alone faces a different reality than the high school educator of 40 years living with an elderly, disabled parent.
Read More
Fifty-five years ago this month, President Lyndon B. Johnson signed the Voting Rights Act into law. Before that, Americans of all races had risked their lives trying to help African Americans exercise their right to vote.
Read More
Gov. Holcomb talks about limiting large gatherings in his COVID-19 briefings but seems to ignore the large gatherings that will occur for the Nov. 3 election.
Read More
Voting should be one of the easiest constitutional rights to exercise, so why are Hoosiers being forced to choose between protecting themselves or voting?
Read More
It pairs Republicans with Democrats and then conducts weekly lunches, monthly meetings, workshops and debates in the effort to battle the political polarization that is fueled by social media, cable TV and politicians.
Read More
A few weeks ago, I met a friend for mid-morning coffee on a weekday at the Starbucks on Monument Circle. We sat on the south-facing steps of the Circle for nearly an hour-and-a-half. During that time, it's not an exaggeration to say, 80% of the people we saw were homeless. I walked to the Circle […]
Read More
If you go downtown these days, you'll see that some of that damage remains. You'll also see a lot of homelessness and drug addiction on the streets.
Read More
There was no immediate tour of downtown, no conversations with the business owners.
Read More
Over the past few months, many of my friends, both men and women, have made similar comments about finding a new appreciation of the work their spouses do after seeing it up close.
Read More
The most meaningful thing I got out of grad school is, I now have a clearer vision of value.
Read More
There is a new generation of cybercriminal seeking to undermine our democratic institutions, destabilize American society and create chaos in our country.
Read More
Coronavirus is deaf to the administration's pervasive disinformation campaign and is delighted with some governors, who, like lemmings, are jumping off a cliff in blind obedience to their leader and political ideology.
Read More
We also know that, in the aggregate, congressional districts with higher Black populations received less PPP funding than congressional districts with lower Black populations.
Read More
In certain Indiana political circles, it has become controversial to state that children do best when raised by their own married biological father and mother.
Read More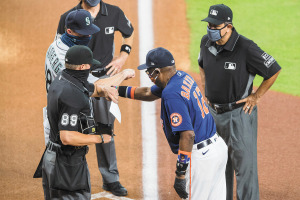 By now, however, we'd all probably like to have something in the world of sports that we can count on.
Read More