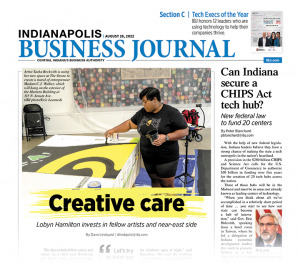 AUG. 26-SEPT. 1, 2022
A provision in the $280 billion CHIPS and Science Act authorizes $10 billion to create 20 tech hubs across the nation—three of which should be in the Midwest and in areas not already known as leading tech centers. Peter Blanchard explores Indiana's chances for getting on the list. Also in this week's issue, Dave Lindquist outlines how artist Lobyn Hamilton is investing in an east-side neighborhood and creating living and studio spaces for other artists. And Daniel Bradley reports on the effort to save trees and other aesthetic features in Westfield and Noblesville as Duke Energy plans a new substation and two transmission lines to serve growing power needs in the communities.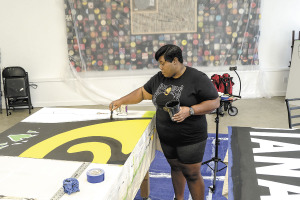 The idea came to Lobyn Hamilton after he moved into a former grocery store in the neighborhood where he spent the earliest years of his life.
Read More
With the help of new federal legislation, Indiana leaders believe they have a strong chance of making the state a tech metropolis in the nation's heartland.
Read More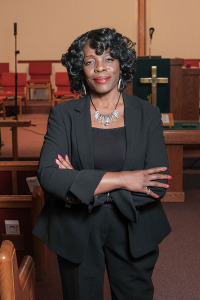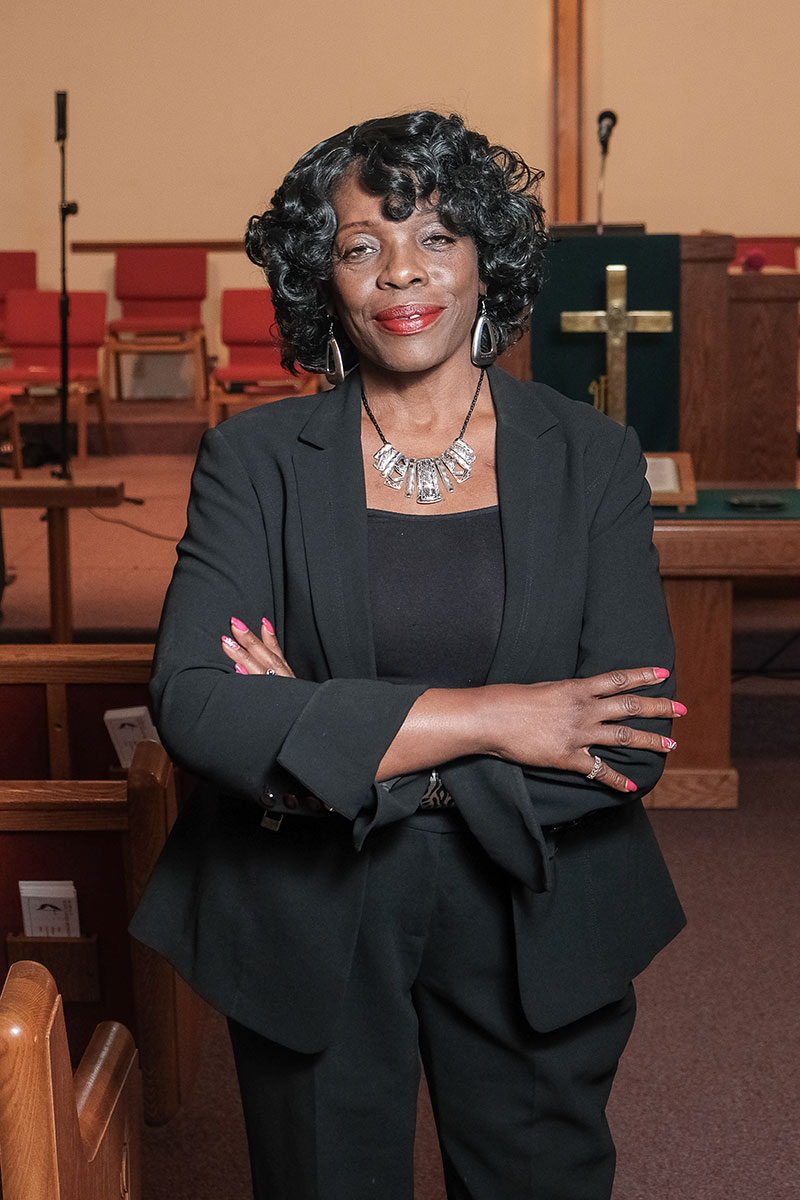 Thanks to a recent $5 million Lilly Endowment Inc. grant and other financial support, Indiana Landmarks is expanding its boundaries beyond just preserving buildings.
Read More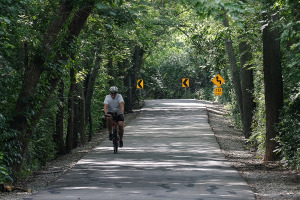 Duke Energy Indiana is planning to expand transmission lines, but residents are worried that some routes being considering would spoil the trail and tree-lined neighborhoods.
Read More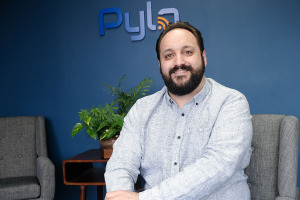 Prevounce Health already had two remote employees here, and the central location and business-friendly climate were appealing. The company moved here in October, taking office and warehouse space on Post Road.
Read More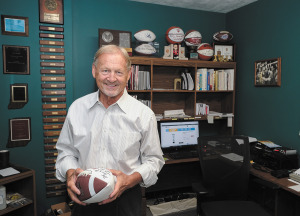 Don Fischer is the nation's only working play-by-play announcer who has called at least 49 consecutive seasons of both football and basketball.
Read More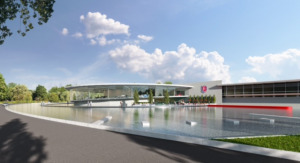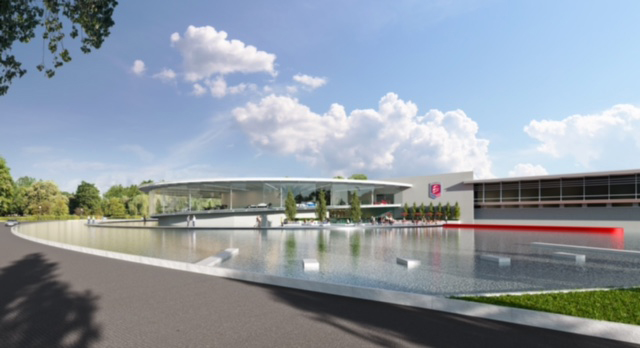 The 575,000-square-foot facility will serve as the base of operations for the team's current NTT IndyCar Series, Indy Lights and IMSA programs, as well as future racing initiatives.
Read More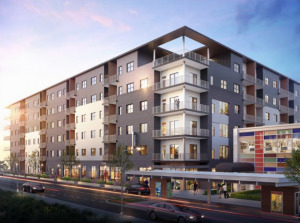 The local developer is planning several modifications to the complex, including the addition of two floors, more than 50 apartments and a new parking garage.
Read More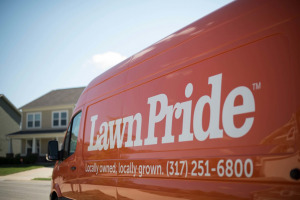 Lawn Pride Inc., which was founded 40 years ago by its CEO, will become the latest franchise brand for Waco, Texas-based Neighborly Inc.
Read More
U.S. District Court Judge Sarah Evans Barker ruled the plaintiffs failed to clearly show that public statements made by Elanco's top officials were false and misleading during a two-year period in question.
Read More
Charitable gambling—once a juggernaut in Indiana—has declined in recent years due to the challenges navigating the COVID-19 pandemic and its ensuing supply chain disruptions and inflation, with many organizations closing down completely.
Read More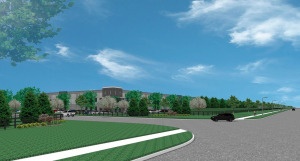 Holladay Properties says a "global company" is interested in occupying the whole 180-acre park proposed in rural Westfield and wants to move quickly.
Read More
The agreement between Crowne Plaza Union Station owner B&D Associates LP and The Spring League LLC would require the league to pay about $850,000.
Read More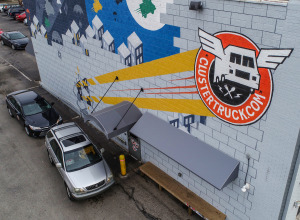 ClusterTruck kitchen plans to revive operations in the Clearwater Village shopping center on East 82nd Street west of Allisonville Road.
Read More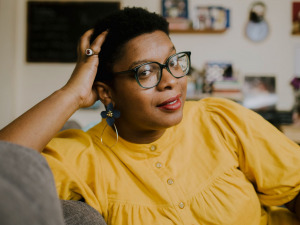 Each Eugene and Marilyn Glick Indiana Authors Awards winner receives $5,000 and a limestone-and-steel trophy.
Read More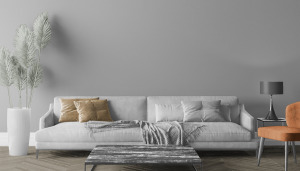 After decades of gray-dominated interiors, other colors are starting to rise to the forefront, including white, green, blue and yellow.
Read More
Previous owners Brian and Emily Mack spent 17 years living in and lovingly restoring the 1908 Craftsman home built by Carlos and Anne Recker. It was designed by Gustav Stickley and is the only known example of his work in Indianapolis.
Read More
Jennil Salazar switched agencies to Compass Indiana LLC but held on to the top spot of the IBJ All-Star Solo Agents for the fourth straight year. And a trio of veteran real estate agent teams maintained their hold on the top three places in IBJ's All-Star team rankings, with Dennis Nottingham's Indy Home Pros Team in the No. 1 position.
Read More
The state needs to keep up its frenetic drive toward economic progress and boost its pool of educated tech workers if it hopes to surpass other states and become a technology hub for the heartland and the nation.
Read More
Start small if you want. Put up a yard sign for a candidate you like. Offer to pass out yard signs to others. Show up at a zoning meeting and explain why a project will hurt your neighborhood. Send an email to your senator about a strong position you hold. Vote.
Read More
By separating and delineating the responsibilities of a previously conjoined institution, both universities can implement their own visions and establish strategic aspirations, unique to their own strengths, to meet the needs of an increasingly interconnected global economy.
Read More
We want our students to be intentional about their educational experience, connecting classes and extracurricular activities with workforce outcomes that help them prepare for fulfilling careers.
Read More
It isn't always immediately obvious which ideas and businesses will survive, but I've noticed that most successful founding teams have shared characteristics.
Read More
Probate is the process by which debts are paid and assets are divided after a person passes away. The probate process can apply whether or not the deceased left a will.
Read More
Perhaps the best bumper sticker for economics is: Incentives matter. This insight is vital in thinking about behavior, including how for-profit and not-for-profit firms operate.
Read More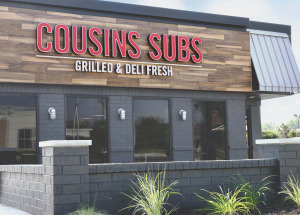 Milwaukee-based Cousins Subs said Tuesday that it has signed leases to open two restaurants in Indianapolis as part of an expansion plan that could include as many as seven area locations over the next few years.
Read More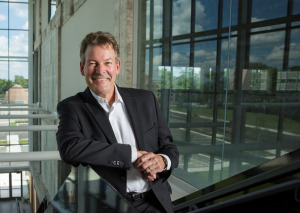 David J. Adams, the chief innovation officer of the University of Cincinnati, is returning to state government. He served as executive director of the Indiana Public Retirement System from 2005 to 2007.
Read More
Former reporter Brandon Perry will lead newspaper that's one of the longest-running Black publications in the United States.
Read More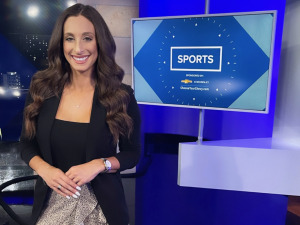 Tannebaum, who has ended a four-year stint at WTHR-TV, will focus on college football played by Clemson, North Carolina State and her alma mater, Florida State.
Read More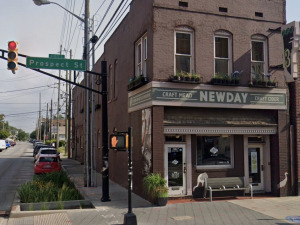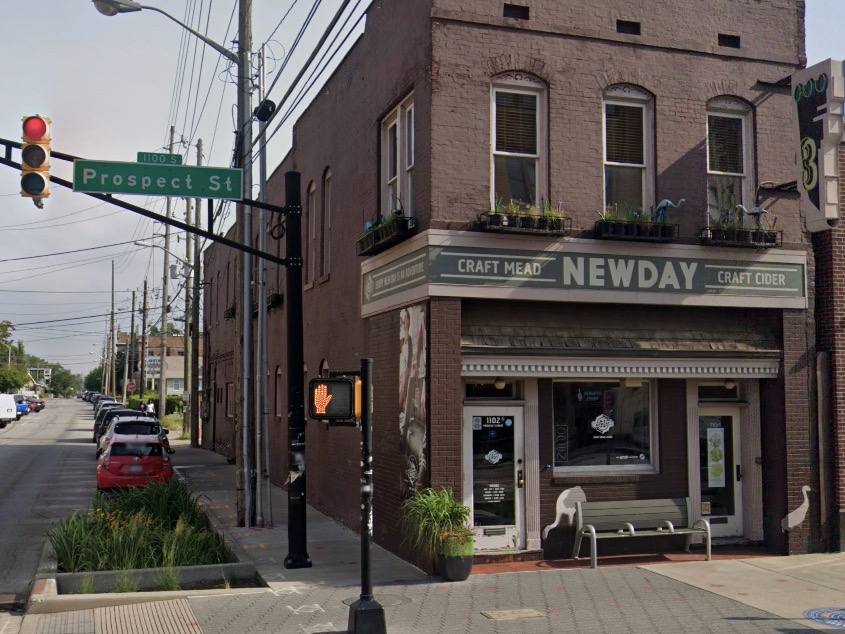 Fountain Square Brewing Co. purchased New Day Craft Mead & Cider in 2019 and oversaw production at Circle City Industrial Complex.
Read More
Mike Vance is executive vice president of professional services at Resultant.
Read More
Byron Pitney is chief technology officer at Emarsys, an SAP company.
Read More
Scott Sobczak is engineering director at The Vertex Co., a V2X company.
Read More
Ryan Brubaker is chief information officer and executive vice president of operations at Seven Corners Inc.
Read More
Michael Armstrong is Chief Technology Officer at Authenticx.
Read More
Charles Stafford is vice president of operations at PIER Group LLC.
Read More
Kate Maxwell serves as the lead technical authority for the global defense and intelligence business at Microsoft.
Read More
At CNO Financial Group, Mike Mead is responsible for all IT delivery, including a portfolio of more than 400 applications.
Read More
Brian Newgent oversees all technology operations for Infrastructure and Energy Alternatives Inc. and all its wholly owned subsidiaries.
Read More
As chief information officer for the Indiana Department of Health, Mohan Ambaty is responsible for the oversight and direction of the agency's IT infrastructure and delivery of critical services to agency staff and the public.
Read More
A member of the president's cabinet, Matthew Etchison leads 182 IT professionals across the Ivy Tech Community College system. He's responsible for the digital transformation of the college and for setting the strategic technology direction.
Read More
At Indiana University Health, Tim Tarnowski sets and executes the technology and innovation strategies, including accountability for IU Health's statewide informatics and information services division that provides the large and complex infrastructure that underpins patient care and operations.
Read More