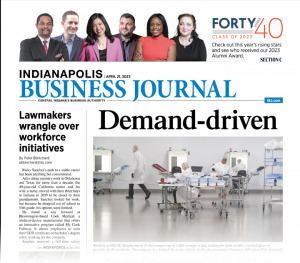 APRIL 21-27, 2023
Most folks agree that the state can play a role in helping educate workers for high-skilled jobs and help employers find the right fits for their workforces. But, as Peter Blanchard reports, Indiana legislators have hit some walls as they debate the best ways to do it. Also in this week's issue, Daniel Bradley outlines the plan to build high-end housing for Purdue University's retired alumni right on the school's campus. And we introduce you to the members of IBJ's Forty Under 40 Class of 2023, our 31st annual collection of young-but-accomplished business, community and not-for-profit leaders.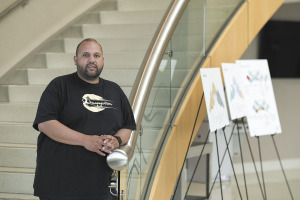 Employers, lawmakers and business leaders together have crafted legislation that encourages people to stay in high school and pursue postsecondary education or to revisit educational opportunities later in life.
Read More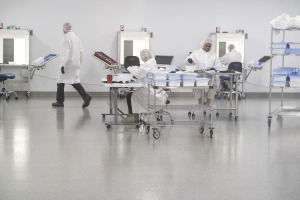 Fishers-based INCOG Biopharma Services Inc., one of the newest players in the $132 billion contract drug manufacturing industry, acts as a behind-the-scenes player for companies that need to get sterile injectable medicines to market in a hurry.
Read More
The university, which has 575,000 living alumni, plans to break ground later this year on Varcity at Purdue, a 230,000-square-foot community at the school's Discovery Park District.
Read More
The May 2 Republican primary elections in Lebanon and Zionsville each feature a pair of candidates vying for mayor.
Read More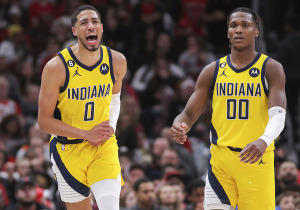 As with any discussion, objectively evaluating the Pacers' 2022-2023 season requires a healthy dose of context, but you don't have to stare hard to see a clear, upward trajectory for the franchise.
Read More
Angela Jones operates a solo law practice in The Region, which has been home to her family for more than 100 years.
Read More
History: After several years of making salsa for family and friends, electrical engineer Charlie Ferguson and his wife, Glenda, in 2001 launched a commercial operation. In 2003, Ferguson took his salsa to the Fiery Food Challenge in Fort Worth, Texas, and took home the top prize. Since then, he and his product have been featured on […]
Read More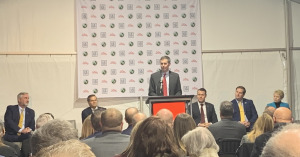 The expansion will bring Eli Lilly and Co.'s total investment in the project to $3.7 billion, the most the company has ever spent on a single manufacturing site.
Read More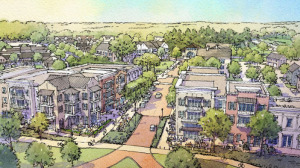 The Wild Air development would include would include eight different "block" areas with hundreds of single-family homes, townhouses and apartments, as well as some retail space.
Read More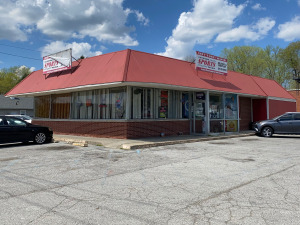 Keystone Sports Review plans to move 15 blocks north this summer to take over the former Birdy's Bar & Grill. Meanwhile, KSR's existing site has a new owner that will open another business after KSR relocates.
Read More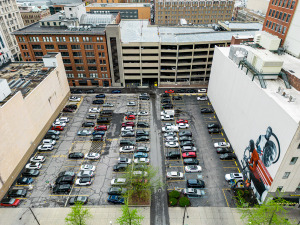 Indianapolis officials want fewer parking lots downtown, reflecting part of a national movement that envisions less reliance on cars, more use of mass transit and a reduction in carbon emissions.
Read More
Funding for public health should be increased even more.
Read More
Brad Chambers envisions a Hoosier research triangle similar to North Carolina's that spans West Lafayette, Indianapolis and Bloomington and capitalizes on the talent and assets our research universities provide for the industries of the future
Read More
Life expectancy in Indiana is two years below the national averege.
Read More
As the 2023 General Assembly session enters its final stretch, legislators must make final decisions on their biennial responsibility of crafting Indiana's next budget. This year, the decision-making includes a dilemma placed before legislators by the federal government, with physicians caught in the middle. HIP 2.0, Indiana's vehicle for the Affordable Care Act's expansion of […]
Read More
Based on the time of year it is right now, there's some inherent positivity afoot.
Read More
It took us five years to figure out what business we were in, eight more to grow fast and almost crash into oblivion, and five more to rebuild the foundation of the business for sustainable, profitable growth.
Read More
The word economics, however, traces to the Greek word oikonomia, which, in ancient Greece, meant estate management.
Read More
It is imperative for Congress to prioritize the housing crisis and provide solutions that benefit all Americans, particularly those who are vital to our society.
Read More
I've been fighting for common sense gun reform in Indiana for years as a member of Moms Demand Action for Gun Sense in America, and it's tiring. But it's worth it. Hoosiers deserve better.
Read More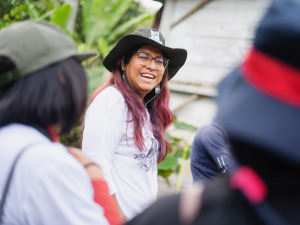 The Emerging Conservationist Award is a new honor affiliated with the Indianapolis Prize, a leading award for animal conservation.
Read More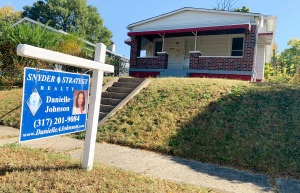 The median sales price in the 16-county central Indiana area for the first quarter of this year was $275,000, up 7.9% from $254,000 in the same period of 2022.
Read More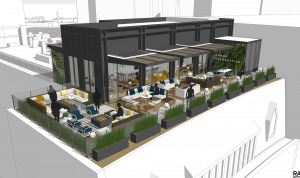 The rooftop plans call for an outdoor deck with seating for more than 50 people, as well as an indoor space with a small kitchen, a bar and table seating for another 50 people.
Read More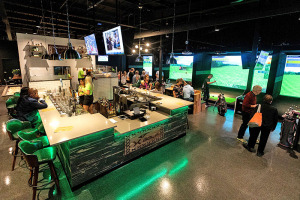 Several restaurants and businesses have recently opened or are planning to open their doors in the north suburbs of Indianapolis. Here's a rundown:
Read More
Fadness, who grew up on the family farm in North Dakota, never wanted to be a politician. He figured he'd be a farmer.
Read More
Aaron Pierce said he was inspired by his grandfather, Weldon Pierce, who survived one of the worst friendly-fire incidents in U.S. history when members of the 30th Infantry Division were accidentally bombed in France during World War II. Now, Pierce Aerospace builds remote drone identification technologies for both military and civilian use.
Read More
Darryl Lockett, health equity director at Anthem Blue Cross Blue Shield Indiana, is passionate about combating racial and socioeconomic disparities in education, business, politics and health care.
Read More
Nida Ansari launched and leads The Heritage Group Accelerator, the only hard-tech startup accelerator in Indiana.
Read More
Kelleigh Irwin Fagan guides colleges and universities through challenging NCAA investigations and other NCAA matters such as infractions, name-image-likeness issues and Title IX concerns.
Read More
Ben Blair helps clients manage their tax burdens, particularly taxes on their real estate holdings, so they can invest those savings back into their businesses.
Read More
Rachael Coverdale launched her own marketing company in 2015 that has continued to grow without taking on debt.
Read More
Jeremy Brown is CEO of Nameless Catering Co., which posted its top three months ever last year.
Read More
Christina Hage manages legislative and regulatory partnerships, develops stakeholder engagement strategies, coordinates community engagement and leads communications, media and brand management for MHS, a health coverage provider.
Read More
Daniel Diehl began his career in the banking industry right after earning his undergraduate degree and was drawn to commercial banking because of the exposure it offers to many types of businesses and industries.
Read More
Ashley Flowers launched podcast "Crime Junkie" in 2017, and it is now one of the most popular podcasts in the United States. And her company, Audiochuck, now produces 15 podcasts.
Read More
Joel Kirk had an ambitious idea: Launch a Broadway-show incubator in central Indiana, where the creative team behind the effort can brainstorm and work on the music and writing before the show heads to New York.
Read More
Megan Carrico oversees external communications at Indianapolis International Airport to support initiatives involving air-service development, land use, technology upgrades, passenger amenities or local economic development.
Read More
Tim King has helped grow Guidon Design from a six-person firm (he was employee No. 6) into what is now the third-largest architecture firm, ranked by billings, in Indianapolis.
Read More
Ryan Randolph is senior relationship manager for global commercial banking at Bank of America.
Read More
Assistant Professor of Pediatrics, Director of Pediatric Global Health Education, Co-Director of the Morris Green Physician-Scientist Development Program | Indiana University School of Medicine
Dr. Megan McHenry is director of pediatric global health education and co-director of the Morris Green Physician-Scientist Development Program at the Indiana University School of Medicine.
Read More
J. Brock Herr acts as the Indiana Economic Development Corp.'s lead negotiator on deals that help attract, retain and expand companies in the Hoosier state.
Read More
Derek Lavender, a partner at Taft Stettinius & Hollister LLP, helps clients protect their intellectual property.
Read More
Chase Flashman founded shipping firm ShipSigma in 2018, and it now generates more than $10 million in revenue and has drawn millions of dollars in outside investment,
Read More
At Morales Group, a staffing and talent-sourcing agency that predominantly works with immigrants, Tiffany Hanson focuses on leveraging corporate and government supplier-diversity programs.
Read More
While Jonny Baker's driving skill would take him only so far, there was no slowing down his passion for motorsports.
Read More
Within 10 years of immigrating to the United States, Patricio Daneri earned a bachelor's from Purdue University and a master's from Indiana University and started his own business, a manufacturer and distributor of commercial LED lighting.
Read More
Brian Willsey owns Tinker House Events and is director of finance for Small Victories Hospitality, the parent of several coffeehouses and restaurants, including Coat Check Coffee, Strange Bird Tiki Bar and Landlocked Baking Co.
Read More
Derik Wittenberg leads the team at Elanco Animal Health responsible for setting research and development priorities, developing business analytics to provide business insights, and improving operations.
Read More
Emily Munson is the policy director and senior attorney at Indiana Disability Rights, where she is responsible for legislative strategy.
Read More
Mac Schilling is the co-founder and president of TwoPointO Investor Relations LLC, one of the largest private real estate equity companies in Indiana.
Read More
Rima Shahid is the CEO of Women4Change Indiana, a public-policy advocacy organization born out of concerns over the breakdown in civility during the 2016 presidential race.
Read More
Shayna Sangster is the director of marketing for the Indiana Fever at Pacers Sports & Entertainment.
Read More
Portia Bailey-Bernard joined WM from Develop Indy, where—as senior vice president—she was instrumental in a regional collaboration to secure $20 million in state funds to establish a vision and plan to develop the White River region.
Read More
Tonya Vachirasomboon leads complex mergers and acquisitions at Dentons in the medical device, financial, life sciences, and transportation and logistics industries, among others.
Read More
As medical director of cardiovascular genetics at Riley, Dr. Elle Geddes helps ensure that the heart center team is using cutting-edge genetic technology, therapies and knowledge to help patients do their best.
Read More
In December, Brandon Herget was named director of of the Indianapolis Department of Public Works, the city's largest department by budget and second largest in terms of workforce.
Read More
President | Lucas Oil  It only takes one person to drive a Top Fuel dragster. But success in racing, as in business, requires a team. Morgan Lucas is quick to point that out. A former NHRA Top Fuel race team owner and driver who won multiple event championships, he now is responsible for the culture, vision, […]
Read More
Julie Singer serves on the Raymond James Sustainable Investing Advisory Council, a group of 15 people in a company of more than 8,400 financial advisers.
Read More
Greg Stowers Jr. oversees the day-to-day operations of the office of the City-County Council and provides policy strategy and analysis to all 25 city councilors.
Read More
Tiffany Trotter joined Girls Inc. amid the "great resignation" and the pandemic with an eye toward bridging the gap between employee experience and organization expectations.
Read More
As CFO of F.A. Wilhelm Construction, Brittney Turner shepherds the finances of five construction companies, two real estate companies and multiple joint venture enterprises.
Read More
As a financial adviser at brokerage Merrill Lynch, Berthran Ugeh says financial health and financial education are critical in building successful families and successful communities.
Read More
As president of STAR Financial Bank, a $3 billion community bank with 37 branches, Kevin Wright said he enjoys the connections that come through building relationships.
Read More
Whitley Yates is the first person to hold the position of director of diversity and engagement at the Indiana Republican Party, a distinction she embraces.
Read More
Ashley Gurvitz is CEO of United Northeast Community Development Corp. and helped Cook Medical develop a manufacturing site in the neighborhood.
Read More