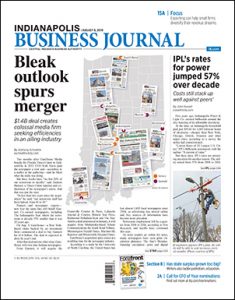 AUG. 9-15, 2019
This week, John Russell takes a close look at Indianapolis Power & Light's electricity rates. Ten years ago, they were the cheapest among the top 20 largest cities in America. But the utility has raised them 57 percent over the past decade, and it's gearing up to raise them again. Also in this week's paper, Anthony Schoettle examines the possible repercussions of the proposed acquisition of Indianapolis Star owner Gannett by New York-based Gatehouse Media. Gatehouse would become the largest newspaper chain in the country, and many media industry observers fear that it will try to find cost savings by cutting positions in Gannett newsrooms. And Lindsey Erdody explains the seemingly counter-intuitive merger of Planned Parenthood of Indiana and Kentucky and a Planned Parenthood affiliate in the Pacific Northwest and Hawaiian islands. The combination is meant to share the Western chapter's resources with the struggling Midwestern affiliate.
That's a steeper increase than any other electrical utility in the state except Indiana Michigan Power and Auburn Municipal, according to the Indiana Utility Regulatory Commission.
Read More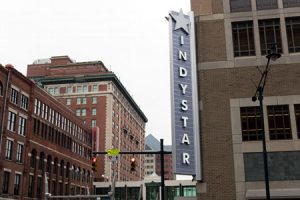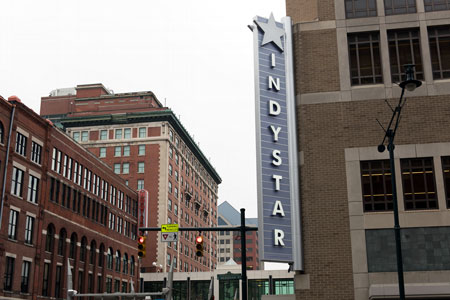 On Aug. 5, GateHouse—a New York-based chain backed by an investment firm—announced a deal to buy Gannett for $1.4 billion.
Read More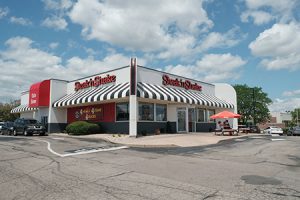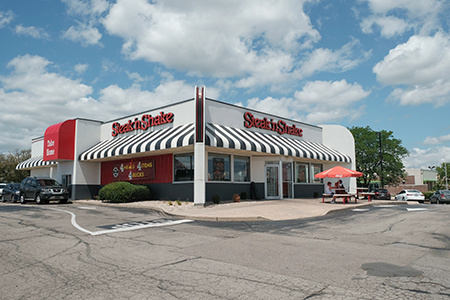 The hedge fund manager, who gained control of the Indianapolis-based chain a decade ago, is facing challenges on many fronts—from declining customer traffic to a looming loan maturity.
Read More
A new alliance with the Seattle-based affiliate chapter might be the key to the turnaround and longevity of Planned Parenthood of Indiana and Kentucky.
Read More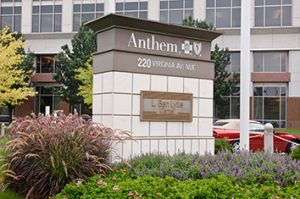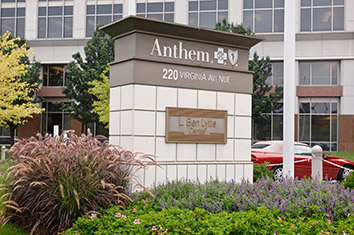 Regulators say the insurance industry has been annually overbilling the government by billions of dollars, and now the federal government is stepping up moves to recoup money.
Read More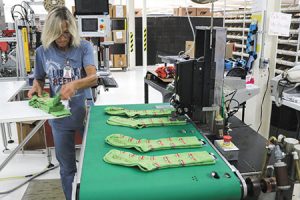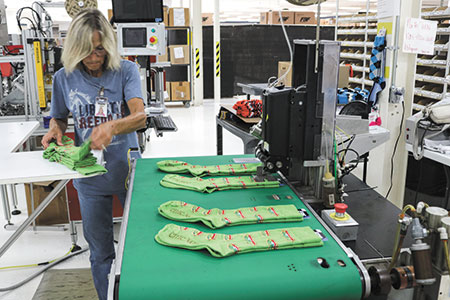 The Morgan County town's best-kept entrepreneurial secret might not be a secret much longer, thanks to private equity ownership, an expanded management team, and ambitious plans to double revenue.
Read More
Benson is responsible for two honeybee hives, which are on the east-side balcony that overlooks the Watanabe Family Gardens.
Read More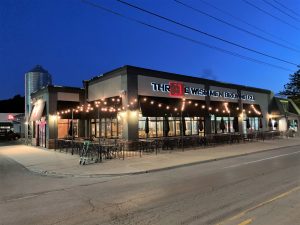 Indianapolis-based Sun King acquired the business assets of the former Thr3e Wise Men location on Broad Ripple Avenue in an auction Thursday.
Read More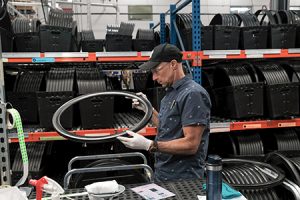 Not putting all of your economic eggs in one basket has always been sound advice, and over the past couple of decades, U.S. businesses have—slowly—started to apply it. In the 1950s, U.S. exports constituted only 5% of gross domestic product. Today they're 14%—a record high that's still rising. Yet the rate is still far below a country like Germany, where exports account for roughly 50% of GDP.
Read More
A biofuel deal between the two nations would come as a relief for the U.S. ethanol industry, which has been beset by a supply glut and the weakest margins in more than 15 years.
Read More
The United States and China traded blows in an unrestrained economic conflict Monday that sent stock markets plunging and threatened to inflict significant damage on a weakening global economy.
Read More
Finding better uses for a few of the city's underperforming courses can create new opportunities for recreation and nature preservation. But final decisions about whether to repurpose courses and how to use the space must be done thoughtfully—and with plenty of input from Indianapolis residents.
Read More
Local ownership, unique content have helped us overcome the headwinds that have damaged the daily newspaper industry.
Read More
To claim you have integrity is easy. To say it is your value or to put it on a poster for your company or to even name your company after it, that is easy. But to practice it, to hold yourself accountable to that standard and model it consistently, that's hard.
Read More
If and when the political cartoonist's genre goes extinct, we'll have lost more than an occasional chuckle.
Read More
Stress doesn't discriminate. It doesn't know your income, your gender or your job title. And even if it did, it wouldn't care.
Read More
I hear residents in places like the near-east side and near-northwest side express worry that money and power will take their neighborhoods away from them through the facade of urban revitalization "for the common good" that is actually composed of—whether intentionally or not—top-down structures and processes that exclude more than they include.
Read More
Emerging technology has potential to sift millions of people in order to attract those ideally suited for a specific job. Also, economic development leaders can focus their efforts on demand-driven talent needs that make sense for their communities.
Read More
The budget deal signed into law by President Trump spotlights the federal government's fiscal irresponsibility.
Read More
While we understand Kroger's decision to consolidate the number of its stores, we nonetheless are extremely concerned with what might end up at the intersection of 86th Street and Ditch Road.
Read More
What a great article and example of how God used Eva Kor to define true forgiveness.
Read More
The cancer center, opened in 2008, is now one of just 51 "comprehensive cancer centers" in the nation and the only one in Indiana.
Read More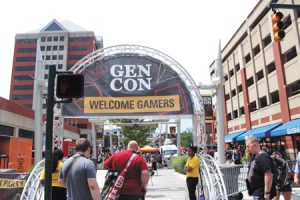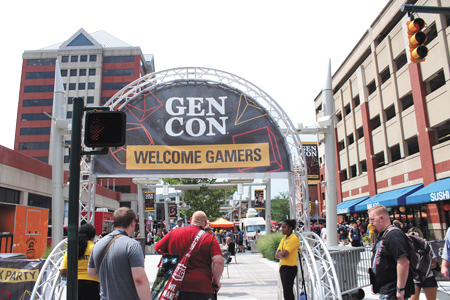 The event, which has been hosted by the city since 2003, broke its records for exhibitors, total ticketed events, and for sales of four-day and Sunday badges.
Read More
Major cities in every European country I have visited have some sort of light rail and are connected to one another by train.
Read More
Holcomb's decision to prioritize strong reserves and a balanced budget is a key contributor to our AAA rating, the highest rating a state can receive.
Read More
Major cities in every European country I have visited have some sort of light rail and are connected to one another by train.
Read More
The USSF has projected a profit of over $5 million for the women's team this year, vs. an anticipated loss for the men's team of $1 million.
Read More
Doctor's dream of creating muscular dystrophy treatment unfulfilled Bonsett watched nearly all the children slowly die.
Read More
I grew up in a university town. There is a kind of energy that radiates from them.
Read More
I have learned a whole lot about a whole lot of things in the process of writing.
Read More
You might be surprised to know that all charter schools in Indiana are by statute not-for-profit, public institutions.
Read More
The philosophy underlying these actions is frightening: It ascribes the morals of today to generations past.
Read More
Eliminate taxes for people who make less than $10 an hour.
Read More
Who loves America? And who doesn't? And just what does it mean to love America?
Read More
Fraser's first defining burst of brilliance was preserving the natural flora and fauna, including a now-330-year-old oak tree.
Read More
There is a limit to what government can do, should do and, unfortunately, will do.
Read More
According to Nonprofit Quarterly, the number of donor-advised fund accounts has increased 200% over the past five years.
Read More
The words uttered on stage matter far less than the theatrics of the performance.
Read More
Out of seven pests tracked, Washington tallied rats, cockroaches, mosquitoes, bedbugs and termites.
Read More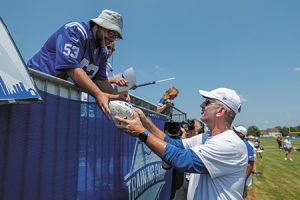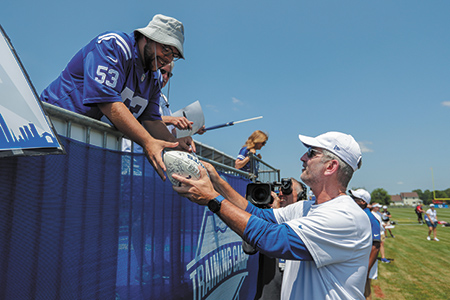 This must be said about the NFL. It can market anything—even hot August days in the sun, watching guys hitting tackling dummies. Ah, the steamy pleasures of training camp. You can sit in a beer garden at the Rams' facility in Irvine, get a look at six Super Bowl trophies at the Patriots' place in […]
Read More