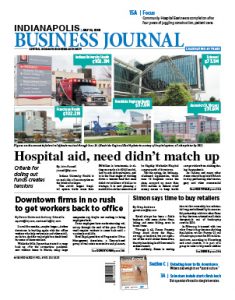 JULY 10-16, 2020
In this week's issue, John Russell examines how the federal government dispersed hundreds of millions of dollars in pandemic relief funding to Indianapolis-area hospitals and other health care providers. John finds that the amounts received didn't necessarily correspond with each organization's need. Samm Quinn and Anthony Schoettle take the temperatures of downtown's largest office tenants to get a sense of how quickly they plan to bring back their full workforces. And Mickey Shuey checks into how hotels outside downtown are doing and finds that while they're slowly rebounding on the whole, the properties in the northern suburbs are making up ground faster than the rest.
Some are asking whether coronavirus aid funds are flowing to the neediest hospitals, or to those that already have deep financial resources, as the money is doled out to thousands of institutions nationwide.
Read More
It could be months, or longer, before downtown bustles again with the office workers who help restaurants and other retailers thrive. And the wait might be a death knell for some of those retailers.
Read More
Simon is veering into retailer ownership in a substantial way, emboldened by its successful partnership with two other firms to buy the teen-oriented mall chain Aeropostale out of bankruptcy court in 2016.
Read More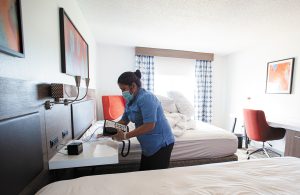 Hotels across the metro area are starting to slowly rebound from this spring's shutdown, but north-suburban properties are making up ground faster than anyone else.
Read More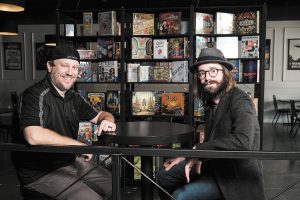 The owners of Moonshot Games are launching a delivery service they say can help local independent retailers compete with Amazon.com and the big-box stores.
Read More
Julie Goodman discusses the first steps taken by the Arts Council of Indianapolis as it became clear COVID-19 could have a devastating impact on its members.
Read More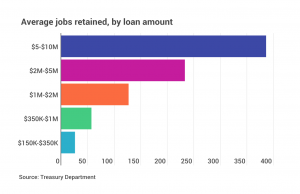 In Indiana, more than 90% of federal loans topping $150,000 went to companies, according to the Treasury Department data. About 6% of the loans went to not-for-profit organizations.
Read More
Indy's most-famous cyclist pedaled against racism to prevail in some of the world's most prestigious championships.
Read More
Sabato's Crystal Ball at the University of Virginia's Center for Politics on Thursday announced it had moved the open race between Democrat Christina Hale and Republican Victoria Spartz from "leans Republican" to "toss-up."
Read More
In prison in Terre Haute for securities fraud, Thomas Buck argued that his age and health issues put him at risk of complications from COVID-19.
Read More
A largely agricultural area near the formerly contested border of Zionsville and Whitestown could soon be the site of two 550,000-square-foot warehouses.
Read More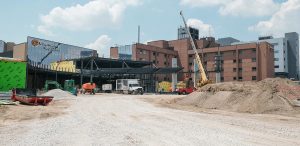 Unlike so many other human endeavors, the transformation of the Community Hospital East campus hasn't been stymied by COVID-19. At least not so far.
Read More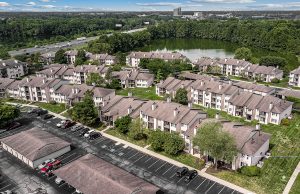 The 996-unit community was constructed in 1982 and is slated for renovations by its deep-pocketed buyer.
Read More
As envisioned by developer Ambrose Property Group, Westpoint Business Park eventually will include as many as nine logistics buildings totaling more than 6 million square feet of space.
Read More
The project will consist of 261 apartments, 11,000 square feet of commercial space and a 500-space parking garage.
Read More
Wearing a mask is not giving in to the pandemic. It is just the opposite. It is the way we push forward with our personal and professional lives without spreading a disease that—if left unchecked—will continue to wreak havoc on our economy.
Read More
Everyone but city government seems to be sounding the alarm about a homeless takeover of downtown Indy.
Read More
Several factors have contributed to the rise of single-parent Black families, including loss of housing, welfare criteria and inequities in criminal justice.
Read More
We need serious attempts to discuss and tackle the hard problems that plague our urban areas—not yard signs.
Read More
When we mapped how people felt about returning to the office, I foolishly thought the youngest folks would be the most ready.
Read More
There's something incredibly practical about putting money into your home, in the right places. The key is to not get carried away by convincing yourself every dollar spent is wise or even an investment.
Read More
The Fed has overstepped its bounds and embarked upon a form of market socialism that is detrimental to the long-run health of the economy
Read More
Until we see these ceilings crashed, we will be talking about systemic racism for generations in this city I love.
Read More
In 2016, the Environmental Protection Agency included a pathway for bio-intermediates in its proposed rulemaking, but this rule has yet to be finalized.
Read More
The Retail Industry Leaders Association, which represents Target, Home Depot and other major chains, says a hodgepodge of rules around the country has created confusion for shoppers and conflicts between customers and workers trying to enforce store rules.
Read More
Mayor Joe Hogsett said the public survey will be the first step in the city's partnership with the Criminal Justice Lab at New York University School of Law to "re-imagine public safety in Indianapolis."
Read More
The women's pro basketball league announced on Monday that seven of its 137 players have tested positive. Fever officials confirmed two of them played for Indiana.
Read More
Our first task: to clearly communicate that it is time to get back to business.
Read More
Our city is on life support, so we have to attract and keep our best and brightest.
Read More
I never thought I would see a presidential administration adamantly use ignorance as a defense for mishandling intelligence.
Read More
Trump's most recent actions have actually rewarded Putin and supported Russia's geopolitical goals.
Read More
What I don't get is the desperate and misleading tone. Empty promises verging on threats.
Read More
It is the small victories that propel us forward, and that is the direction I intend to go—ahead.
Read More
I am the first one to say Confederate monuments don't belong in the public square. However, that doesn't mean they shouldn't exist.
Read More
No one should speak of "giving" Blacks a seat at the table; that itself is offensive.
Read More
As a human being, I am flawed. That flaw includes racial bias and prejudice.
Read More
State officials are just as responsible as local government for the development of systemic racism in Indianapolis over time.
Read More
Can any of those armed with torches and pitchforks seriously say that if they had been born in a different era they would hold precisely all of the same beliefs they have today? To answer yes is a few notches above the height of arrogance.
Read More
The pandemic and perhaps other factors are driving general crime down. But murders are skyrocketing.
Read More
Will we look upon the physical location where work is being done with the same reverence?
Read More
Because one-third of incarcerated people are in local jails with short stays, "jail churn" … promotes infection and spread to communities.
Read More
Are we generally the kind of people who follow instructions and look out for one another? We are.
Read More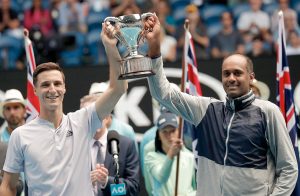 It took years for Rajeev Ram to win a major, but that victory makes an uncertain future for tennis easier to endure.
Read More