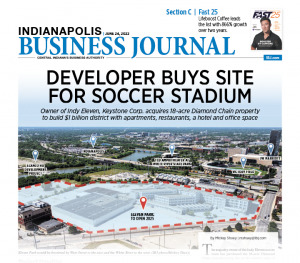 JUNE 24-30, 2022
Ersal Ozdemir, majority owner of the Indy Eleven, has purchased the 18-acre Diamond Chain industrial site downtown through his development firm Keystone Corp. to build a soccer stadium and mixed use district that could top $1 billion. Mickey Shuey has the details about the plans and explains why the cost of the project is up so much since Ozdemir first proposed Eleven Park three years ago. Plus, reporter Susan Orr reports about new layoffs in the tech sector—but why those who have lost their jobs appear to have plenty of options. And this week's IBJ includes our annual Fast 25 list, which details the fastest-growing companies in central Indiana. At the top of the list is Lifeboost Coffee. which has grown a startling 866% over the past three years.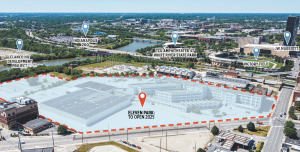 The redevelopment of what is now an 18-acre manufacturing site downtown is expected to include apartments, a hotel, an office building and retail space—in addition to a 20,000-seat stadium. Keystone Corp. CEO Ersal Ozdemir said the project's cost will likely top $1 billion.
Read More
Tech has hit a well-publicized slump, and within the last few months, layoffs have hit big companies like Netflix and Coinbase as well as smaller firms like Zionsville-based 120Water, Indianapolis-based Casted, and Terminus, which is based in Atlanta but has an employee base and its CEO in Indianapolis.
Read More
After a fire, the restaurant will be rebuilt at its original location but will have a bigger footprint and more amenities.
Read More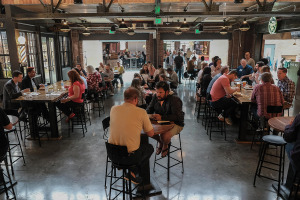 Two decades of sustained growth came to a close in Indianapolis last year when the city experienced a population decrease, raising some concerns about its economic future.
Read More
A certified beer sommelier, or cicerone, Beers has studied the art of brewing for several years and strives to share her knowledge with the public and other beer enthusiasts—whether it's over a pint or over the internet with her "Drinking with Beers" YouTube channel.
Read More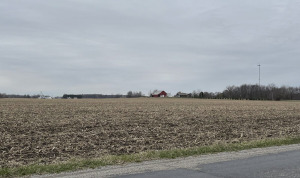 The annexation requests come as the Indiana Economic Development Corp. pushes forward with its plans for the LEAP Lebanon Innovation and Research District.
Read More
BiomEdit, one of Indiana's newest life-science companies, said Monday it will locate its headquarters in Fishers, but hinted it could eventually move to the new $100 million Elanco Animal Health headquarters campus now under construction in Indianapolis.
Read More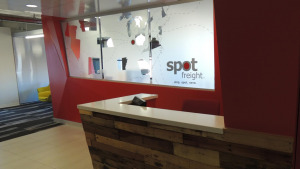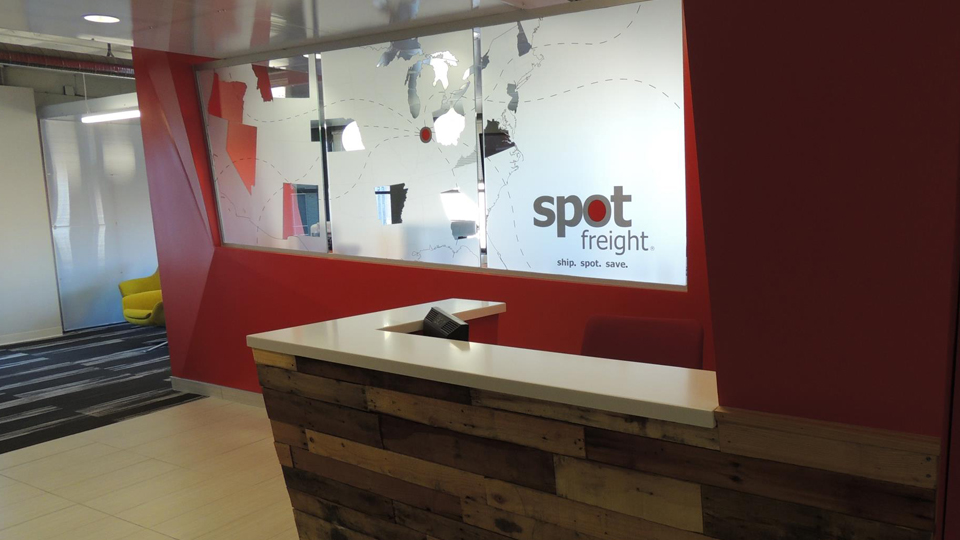 Spot has been on IBJ's Fast 25 list of growing companies four times, including from 2015 to 2017 and in 2021.
Read More
Then-Vice President George H.W. Bush meets with former Indianapolis Mayor William Hudnut, a Republican, former Deputy Mayor Joseph Slash and then Urban League President Sam Jones in the mayor's conference room on June 20, 1983. Twenty other business, community and religious leaders were there. The vice president was in Indianapolis for a Republican gathering at […]
Read More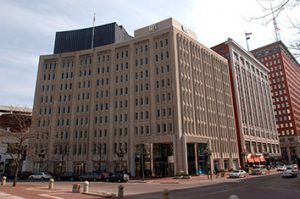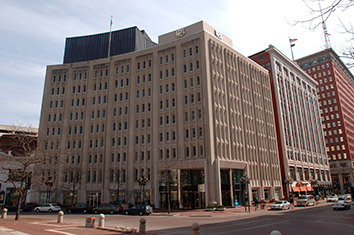 AES Indiana, formerly known as Indianapolis Power & Light Co., is asking state regulators for permission to increase prices under a mechanism that allows it to adjust prices based on fluctuations in the cost of fuel.
Read More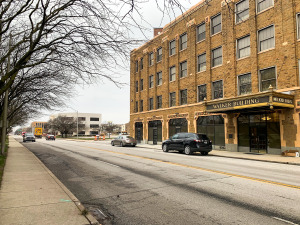 Urban Legacy Lands Initiative Inc. expects to create a preservation and stewardship framework to support the city's Black communities, with a focus on equitable and inclusive neighborhood growth.
Read More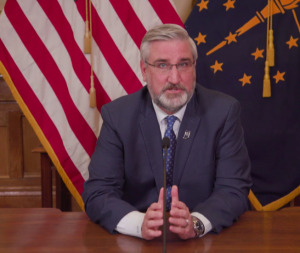 If lawmakers agree to the governor's plan, individual taxpayers would receive a tax refund of $225—on top of the $125 each is receiving through the state's automatic taxpayer refund program.
Read More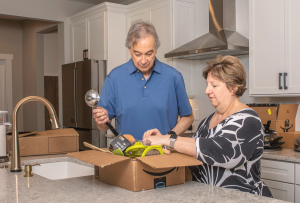 The hot sellers' market continues here in Indiana, but the Federal Reserve's interest rate hike announcement last week may start to turn the tide toward a more stabilized real estate environment. Robin Koza and her husband, Robert, sold their Westfield home last August in a matter of hours. "It was during the peak of the sellers' […]
Read More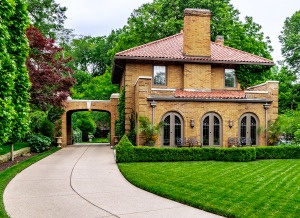 Before purchasing their Meridian Street home, Jakob and Colette Wiesen lived almost directly behind it, on Illinois Street. During those years, they sat in their backyard and imagined what they might do with the beautiful 1927 Mediterranean Revival home and yard they could see.
Read More
I don't want to miss the moments of summer. I want to be fun. Present. Available.
Read More
The home gardener/canner is pretty much just as reliant on his fellow humans and market exchanges as those who get their produce at Walmart.
Read More
I've found myself making more decisions like this in the last six to eight weeks, and I'm hoping you're starting to make these types of decisions too.
Read More
These developments are exactly the kind of thing city leaders say is needed to prevent the Indianapolis from losing population and slowing economic growth.
Read More
During our 10 days helping Ukranians in Poland, we did not see a single able-bodied male refugee. They stayed behind to defend their country.
Read More
should put partisanship aside and tackle gun violence through federally funded research coordinated by a broadly represented public-private task force.
Read More
In a new phase of long-term strategies, businesses can consider a metrics-based approach, lobby legislators and local officials to rely on evidence, provide employees and customers with predictability around mask-wearing, and protect health and business operations.
Read More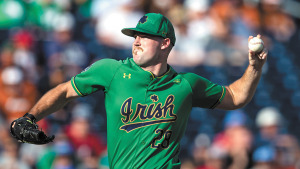 Here's the thing about the College World Series and Indiana teams: It's not just a mountain to climb, it's Everest.
Read More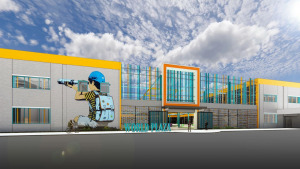 Sojos Capital said it has already begun multiple upgrades to the property, including replacing the roof, changing HVAC units, interior and exterior painting, and additional security enhancements.
Read More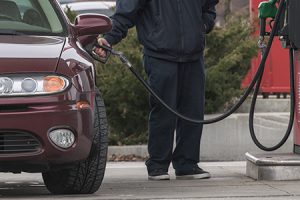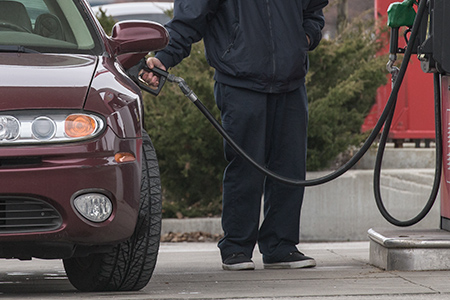 Indiana residents will soon pay 62 cents per gallon in taxes on gasoline, the state Department of Revenue announced Monday.
Read More
City Councilor Adam Aasen said he wanted to make a proactive move to ensure animals from puppy and kitten mills can't be sold in Carmel in the future.
Read More
The patient's test at the Indiana Department of Health Laboratories on Saturday was positive and a confirmatory test is pending at the Centers for Disease Control and Prevention, state health officials said.
Read More
On Monday, Indianapolis-based Emmis announced an agreement to sell the radio stations in its home market to Maryland-based Urban One. At that time, the companies had not disclosed the sale price. 
Read More
C.H. Garmong & Son, which celebrates 100 years in business in 2023, knows its strengths—school, jail and medical facility construction—and its markets—Terre Haute, Evansville and Indianapolis.
Read More
Lifeboost started with direct-to-consumer sales of its signature blend before starting to sell on Amazon. The company now sells light, medium and dark roasts and decaf and has roasters in New York, Virginia, Texas and California to make distribution easier and faster.
Read More
Rangeline helps its clients upgrade and modernize their supply chain to be as efficient as possible and to help clients' employees use their software most effectively.
Read More
Mavpak provides packaging, warehousing and equipment and promises lower labor, material and freight costs.
Read More
FullStack Inc., a company spun off from Developertown in 2017-2018, is a professional employer organization that handles
a company's human resources services through a co-employment relationship.
Read More
RISE Commercial District provides co-warehousing space where companies can lease spaces and share services (everything from internet to conference rooms to forklifts).
Read More
NCW helps support commercial industrial contractors, construction companies, manufacturers and distribution companies with staffing services.
Read More
Gemco Constructors is a mechanical, electrical, plumbing, building automation systems and service contractor focused on buildings that support ecommerce, industrial warehouses and freezers, and data centers.
Read More
ShipSigma's clients are businesses that do a lot of shipping and want to lower their costs. CEO and co-founder Chase Flashman said his company's proprietary software makes sure customers are always receiving the lowest possible parcel shipping rates without having to change carriers or service levels.
Read More
Garrett Cos. builds projects like Runway 19 in Greenwood (south of County Line Road, east of Emerson Avenue), which features 200-plus apartments, courtyards and amenities that include its signature restaurant, the I.C. Brewhouse, and coffee shop, Runway 19 Coffee Co.
Read More
Studio M Architecture and Planning does a lot of mixed-use work—apartments, garages, offices, retail, entertainment venues and government buildings.
Read More
Peterman Brothers has been a Fast 25 company for four years in a row. In addition to its burgeoning customer base in Indianapolis, the heating, air-conditioning and plumbing company also is growing in Muncie, Lafayette, Columbus and Bloomington.
Read More
Remodel considers itself an insurance/technology company that offers self-funded plans; its clients tend to be faith-based colleges, K-12 private schools, businesses and churches.
Read More
Under the Prolific umbrella are three subsidiaries: Conquer, a stand-alone media agency; JDA Worldwide, a stand-alone ad agency; and South Carolina-based Chernoff Newman, which specializes in public relations and issues management.
Read More
Universal Roofing and Exteriors does roofing, siding, windows and doors, drywall, painting and insulation, and it also makes repairs related to insurance claims. A couple of years ago, the company purchased Jackson Contracting and now is able to make its own metal for use in siding and other products
Read More
Onyx+East was founded seven years ago with an initial focus on building housing in the urban core of Indianapolis. Now, CEO and principal Kelli Lawrence said, the company builds high-density housing all across the metro area, as well as in Cincinnati, Columbus, Ohio, and central Florida around Tampa.
Read More
InTek Freight & Logistics is a third-party-logistics company that ships products all over North America for customers that include Molson Coors, Steelcase chairs and Guitar Center.
Read More
Bathroom renovation specialist New Bath Today has focused the last few years on installing walk-in tubs and showers.
Read More
In 2011, Spot Inc.—then a 2-year-old company going by Spot Freight—said it expected to reach $30 million in revenue the following year. Ten years later, its revenue was $713 million, which is by far the highest among this year's Fast 25.
Read More