AUG. 12-18, 2022
Eight years after the Ballard administration prepared to completely rebuild the streets on Monument Circle—work that never commenced—Mayor Joe Hogsett's team is dusting off the plans and strategizing how to turn the project into reality. IBJ's Mickey Shuey discusses the potential roadblocks. Also in this week's issue, Daniel Bradley shines a light on the new Motor District Garage Condos, which you could describe as high-end man caves where car collectors can store and commune with their vehicles. And Susan Orr reports that banks in Indiana have begun bulking up their loan reserves as a precaution against a potential recession.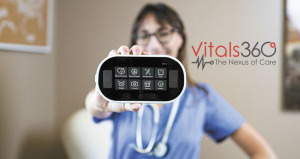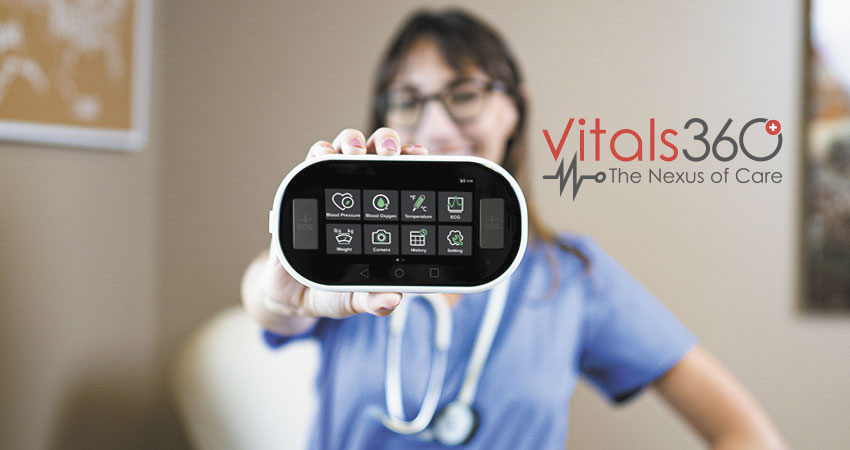 VoCare, which makes a handheld gadget called Vitals360 that allows physicians to monitor their patients' vital signs remotely, is in the middle of a nasty fight with a group of five early investors.
Read More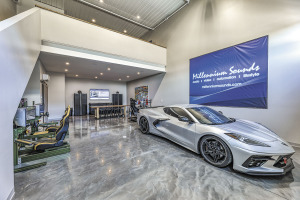 The desire to connect with people who are passionate about anything with wheels and a motor led entrepreneur Jay Farmer to open Motor District Garage Condos in Westfield.
Read More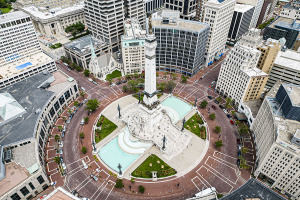 Officials are working on finding the $60 million, which will likely include federal funding, to pay for it.
Read More
Banks aren't reporting signs of trouble in their loan portfolios, but, at the same time, many that were reducing their reserves last year are now building them back up.
Read More
Candace Anastasio's take on an old-fashioned became a signature drink at St. Elmo Steak House and now is the latest entry in its line of signature retail products.
Read More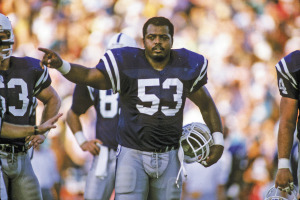 He played 17 seasons, starting with the Baltimore Colts in 1980 and ending with the Dallas Cowboys in 1996.
Read More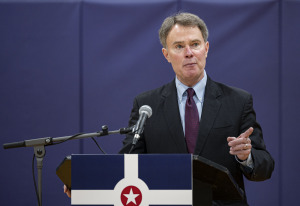 Indianapolis Mayor Joe Hogsett introduced his 2023 city budget to the City-County Council on Monday evening, highlighting priorities of property tax relief, violence reduction, infrastructure improvements and education.
Read More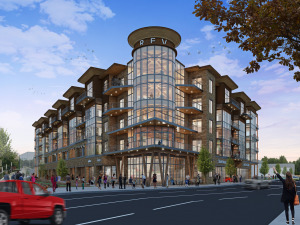 The Rev would include 36 condominiums ranging from $600,000 to $1 million, 23,000-square-feet of commercial and office space, and a parking garage.
Read More
The Fair Housing Center of Central Indiana and 11 partners in other states have reached a settlement agreement with a New York-based operator of senior-living apartments, including several in the Indianapolis area.
Read More
Colaboratory offers a platform that helps brands identify potential partners and collaborate with them. The company, which has been operating in stealth mode since January, has now publicly launched.
Read More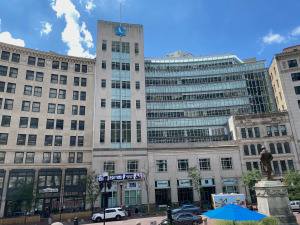 Emmis Corp. on Wednesday said it dismissed eight employees in advance of a sale of the company's Indianapolis radio stations to Urban One.
Read More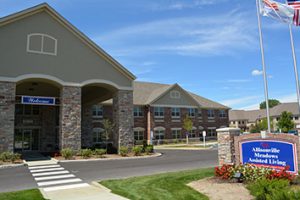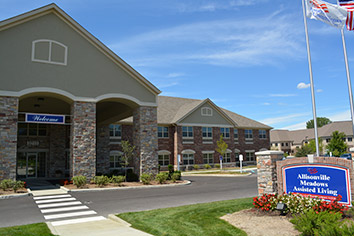 American Senior Communities, the largest nursing home company in Indiana, has agreed to the settlement to resolve allegations that it violated federal laws by submitting false claims to the Medicare program.
Read More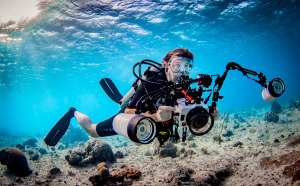 Compared to coastal competitors, Ikelite Underwater Systems enjoys the affordability and the manufacturing concentration in Indiana.
Read More
Indiana ended up with a rushed law that seemed to please few.
Read More
IBJ's newest awards program is less about recognizing individual people and more about highlighting organizations that have found ways to support their people.
Read More
Collaboration is critical to the creation of thriving communities, and Indianapolis is a leader in this regard.
Read More
Jackie Walorski was not motivated by the need to create such a legacy, but by the desire to impact others for the better.
Read More
I was 29 when I went through my first work crisis.
Read More
Historically, stock prices have been: 1. weaker in MTEYs (median annualized return of 3.1% for the Dow Jones industrial average going back to 1900) than in years one (12.7%), three (14.8%) or four (7.4%) of a presidential cycle, but, 2. stronger in the months immediately following the election itself.
Read More
Last week, the Senate passed a bill imposing a minimum alternative corporate income tax.
Read More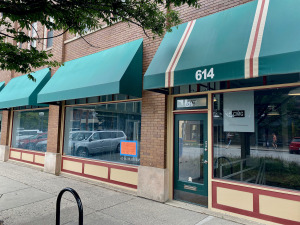 Proper is planned as a private dining concept and variety shop in the former location of Mimosa & a Masterpiece.
Read More
The cuts amount to about 6% of Marathon Health's workforce and were largely to non-clinical positions, said Ben Evans, co-founder and chief growth and strategy officer.
Read More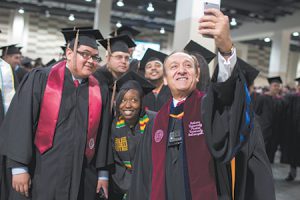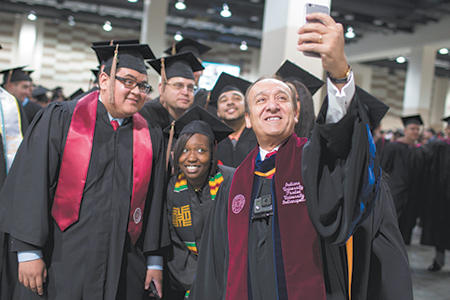 Nasser Paydar, who was nominated to the post by President Joe Biden, will work under U.S. Secretary of Education Miguel Cardona.
Read More
This is the second major funding round for Trava, which was launched by High Alpha in 2020. The company offers cybersecurity risk management and insurance for small and medium-sized companies.
Read More
Educators simply are no longer willing to work without professional pay and appropriate working conditions.
Read More
The role of teachers in this building block is indelible. They help shape generations of children to become good citizens and the leaders of tomorrow.
Read More
Schools must be more intentional about recruiting from alternative teacher pipeline models.
Read More
[Cheney] has stood for honesty, integrity and the rule of law—and for the U.S. Constitution.
Read More
Gene taught me that having your name on the building or stationery does not mean you need to have the corner office.
Read More
It will be with no regrets that, from now on, I will refer to him in the past tense.
Read More
The 9/11 attacks that Ayman al-Zawahiri helped mastermind alone cost the American economy $100 billion in direct and indirect costs.
Read More
I have no expectation that Trump will learn and grow and come to the conclusion that he was in the wrong.
Read More
Many social media relationships are one-sided and consumptive, and lead to tribalism.
Read More
Muslims give to a wide variety of faith-based and non-faith-based organizations and causes that reflect the diversity of the Muslim community in the United States.
Read More
It's worth noting that both parties have done laudable work training up female candidates.
Read More
Only a tiny percentage of Marion County residents blame Mears for the perceived rise in crime.
Read More
It is undeniable Indiana Republicans are willing to go to the ledge to fight for religious freedom.
Read More
The question remains whether the Indiana Constitution promises a right to privacy and if so, whether that right includes deciding to terminate a pregnancy.
Read More
It has been a full century since women were permitted to vote. But they are woefully underrepresented in the halls of power.
Read More
At this point, we can't expect unvaccinated Americans to ever roll up their sleeve. They've made their decision.
Read More