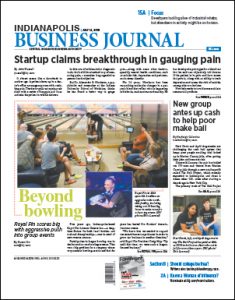 MindX founders think they've found a scientific way to measure pain and other hard-to-quantify mental health conditions, such as suicide risk, depression and post-traumatic stress disorder.
Read More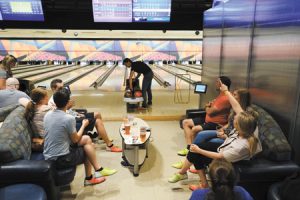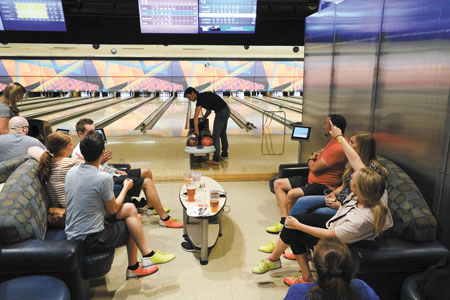 The company spent $4.2 million to upgrade its north-side facility, adding non-bowling attractions, then worked to host corporate fundraisers, company parties and team-building retreats.
Read More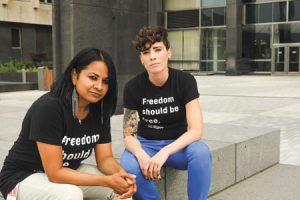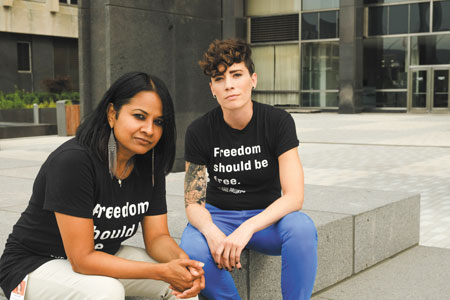 The Bail Project is challenging the cash bail system that keeps poor people awaiting trial locked up in Marion County jails, often putting their jobs and homes at risk.
Read More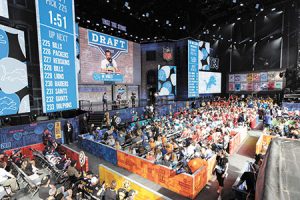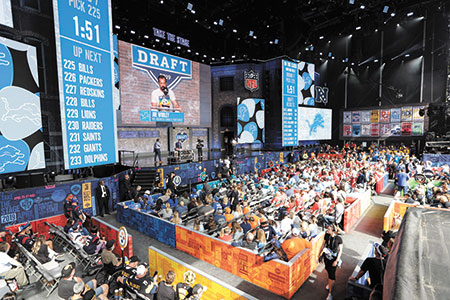 Visit Indy has held preliminary talks with the NFL about the city's hosting the three-day event as soon as 2024.
Read More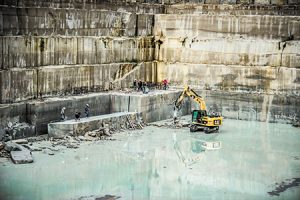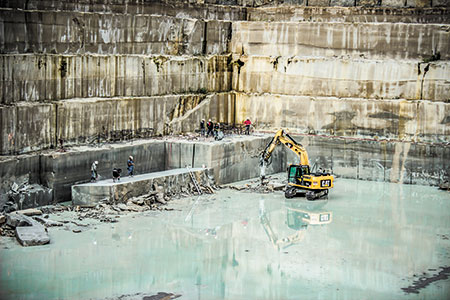 The newly merged company has big plans for broad rollout of the natural stone, which is considered superior to other types of limestone quarried throughout the world.
Read More
Ortiz spent years in retail before jumping into health care.
Read More
The state education board voted unanimously to try to recover about $40 million from Indiana Virtual School and Indiana Virtual Pathways Academy after the state examiner found the schools inflated enrollments with inactive and out-of-state students—and, in one case, a student who had died.
Read More
A north-side community group and a locally based development company are partnering on the two-building project slated for the southeast corner of Illinois and 22nd streets.
Read More
The multibillion-dollar merger would combine Elanco, the fourth-largest global player in animal health, with Bayer's pet-health division, which ranks fifth in veterinary medicine, Reuters reported. The combination would create a dominant force in the industry.
Read More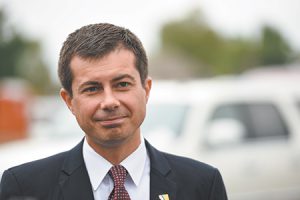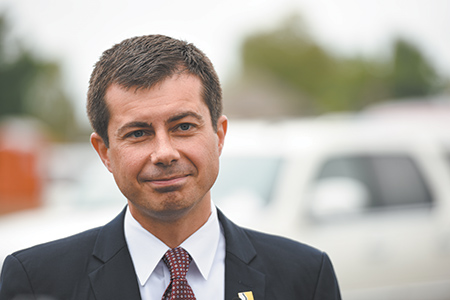 Buttigieg still faces questions about his experience and whether his appeal extends beyond wealthier donors and white voters.
Read More
Inez Evans will become IndyGo's top executive next month, the Indianapolis transit agency announced Tuesday.
Read More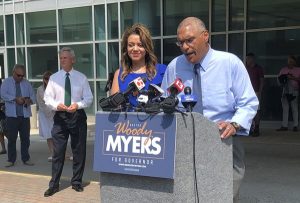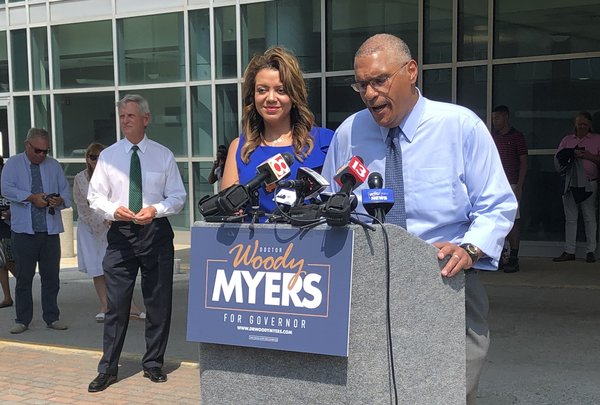 The first Democrat has jumped into the 2020 gubernatorial race. Dr. Woody Myers on Wednesday morning said he would focus on education, health care and job creation during the campaign.
Read More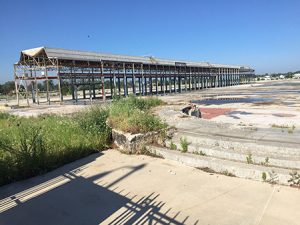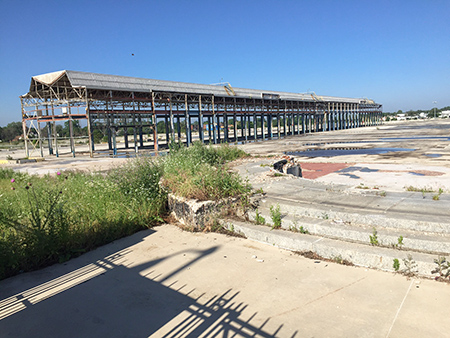 A number of major projects are underway now, but developers say activity might slow when those projects wrap up.
Read More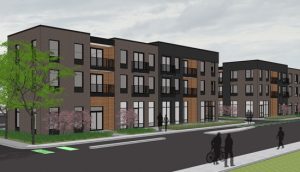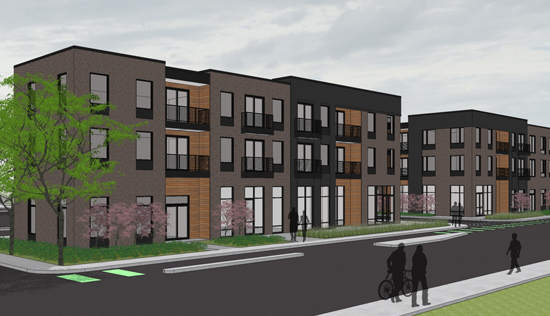 To be known as St. Lucas Lofts, the project proposed by Englewood Community Development Corp. would include at least 10 units designated for individuals who are recovering from homelessness.
Read More
Indianapolis-based Commercial Self Storage is in growth mode, with plans to expand its Castleton facility and open a site in Noblesville in the next several months.
Read More
Indianapolis-based developer Gene B. Glick Co. was recognized in late June by the National Apartment Association for a project near Keystone at the Crossing.
Read More
What does it take to make progress? Unclench the jaws and remove the fangs of the contesting opponents; play the harp and silence the trumpets.
Read More
The 30-year mortgage is the default. It shouldn't be. A 15-year mortgage should be the default. You should choose a 30-year only if you have an incredibly compelling reason not to go with a 15.
Read More
Washington's partisan posturing and reluctance to collaborate and cooperate, exhausts many Hoosiers. I, too, have become disenchanted and find this type of representation less than desirable. However, I am newly optimistic and encouraged.
Read More
Black Expo includes business and networking events that aren't to be missed.
Read More
Thanks to a timely study conducted by the FINRA Investor Education Foundation titled "The State of U.S Financial Capability," we are reminded that about half of our citizens are benefiting greatly from this robust economy, while the other half are still struggling.
Read More
Peter Drucker had it right when he said, "Management is doing things right; leadership is doing the right things." The struggle for many employers, however, is identifying and replicating what those things are that make managers successful.
Read More
With freedom and choice comes responsibility. And so as Indiana has expanded the types of schools that students and their families can attend on the state's dime—from traditional public schools to specialty schools called charters to even private and religious schools—so too has it created new obligations for those involved in the system.
Read More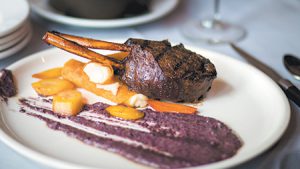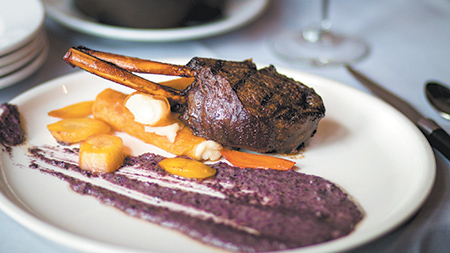 For the second time in less than three years, restaurateur Gary Brackett is forming a new business strategy for the downtown space he leases at 14 E. Washington St.
Read More
The figure aims to walk the line between being fiscally responsible and ensuring the district's first African-American woman leader is paid fairly, said school board President Michael O'Connor.
Read More
Prosecutors say David Betner of Indianapolis misled investors by saying his company—Darepoint—was on the verge of a profit-generating buyout.
Read More
The most recent funding is expected to fuel the growth of Perq's artificial intelligence-driven marketing cloud for big-ticket retailers, company officials said.
Read More
The debate is scheduled to take place during the chamber's annual HobNob event, in August at the Crowne Plaza Indianapolis Downtown.
Read More
If all tuition is free, how will it be decided what tuition rates should exist at colleges?
Read More
I am not set on any single idea—but I need more partners to get the job done.
Read More
In the past 20 years, our largest public universities have accepted more and more out-of-state and foreign students.
Read More
I have a problem trying to hold people accountable for something they either didn't do or had nothing to do with.
Read More
Who defines what it means to be Catholic? The short answer is Catholics.
Read More
Whether we can—or even want—to discover the root causes and fix them remains to be seen.
Read More
Donald Trump is somebody. Most of the Democratic candidates are currently nobodies.
Read More
Being conservative is as complicated as being liberal is.
Read More
If you decide to run for office at any level, getting your name known is the bedrock of success.
Read More
If we're ever going to revive trust in government … we have to remind people that, despite our geographic vastness, we're all in this together.
Read More
Susan Brooks has been tireless in her advocacy for Hoosiers and vulnerable populations throughout the country.
Read More
America is the only highly developed country in the world that does not guarantee health care coverage for all people.
Read More
At the heart of this program is an opportunity to learn and be paired with a mentor of community significance.
Read More
Both candidates have to have the courage to say the status quo isn't good enough.
Read More
Pluralism has long been one of the important purposes of the charitable deduction.
Read More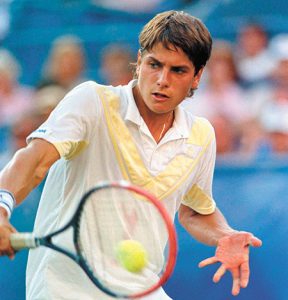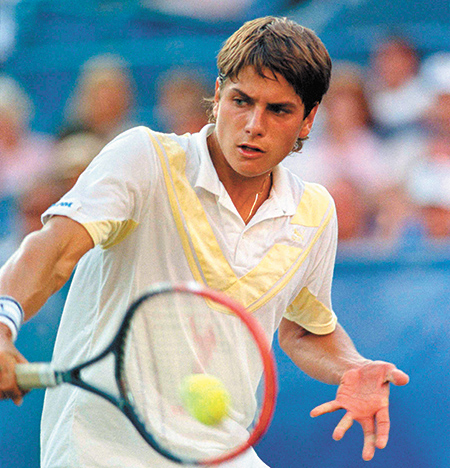 Todd Witsken took down Connors, McEnroe and the record for Wimbledon's longest match
Read More