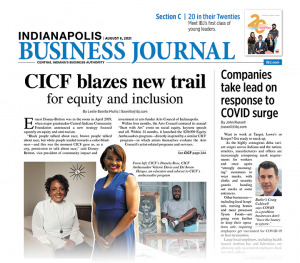 AUG. 6-12, 2021
The Central Indiana Community Foundation, one of the area's biggest grantmakers, announced in April 2019 that it was adopting a strategy focused squarely on equity and anti-racism—more than a year before the cultural sea change inspired by the murder of George Floyd. Leslie Bonilla Muñiz explores the strategy's impact so far. Also in this week's issue, John Russell explains how businesses are taking the lead with mask and vaccination requirements in a political environment in which many elected leaders are loath to impose any mandates. Emily Ketterer sheds light on the massive backlog of appeals to the state's unemployment assistance program. And don't miss the members in the inaugural class of IBJ's latest honors program, Twenty In Their 20s. We've assembled a group of up-and-coming leaders whose accomplishments are so impressive we couldn't wait until Forty Under 40.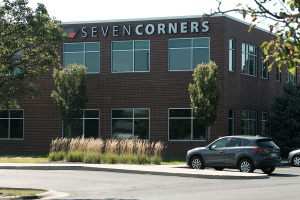 Maria Caceres, a former employee of Seven Corners Inc., stands accused of defrauding the travel insurer by submitting false claims—the third employee to face such charges within two years in separate cases.
Read More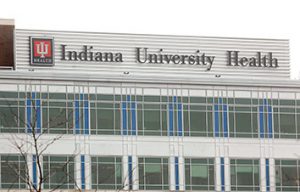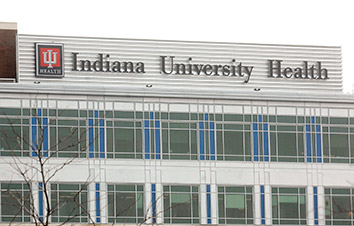 While many government leaders seem reluctant to reimpose restrictions, businesses are beginning to lay down the law.
Read More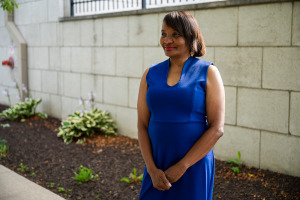 The not-for-profit's strategy focused on community relationship-building and equity-oriented funding has other area groups rethinking their own procedures and how they share power with those they serve.
Read More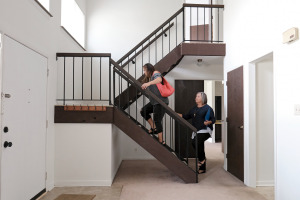 While selling a house in a hot market might seem easy, there's actually some risk, uncertainty and often inconvenience on both sides of a transaction.
Read More
Indiana has more than 17,000 pending appeals of unemployment-claim denials. Only California, Texas and Virginia—states with much larger populations—have more.
Read More
Tauhric Brown, 50, became Lawrence-based CICOA Aging & In-Home Solutions' first Black CEO in January 2020. He's brokering research partnerships with Stanford University, Eskenazi Health and other organizations to create new efficiencies.
Read More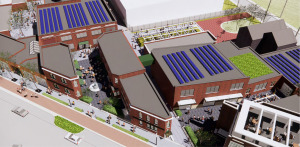 The owner of several buildings across Massachusetts Avenue from Bottleworks plans to redevelop the property in a similar but limited fashion with courtyards, residential units and new office and retail space.
Read More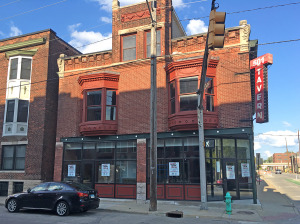 Expected to debut by the end of September, The Beerded Swine is intended to be a sister shop to The Savory Swine in downtown Columbus.
Read More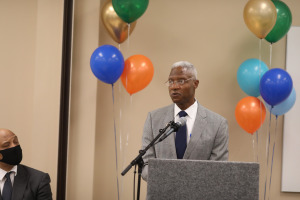 The Center for Leadership Development's campaign aims to raise funding for a series of new satellite locations and a 20,000-square-foot building expansion to support a planned 63% increase in program capacity.
Read More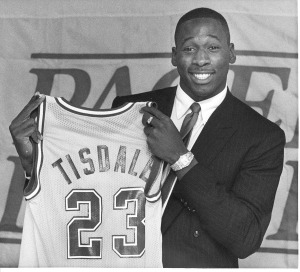 History, though, tends to dash cold reality on any company's warm-and-fuzzy hires. It's especially cruel in the NBA, where executives not only have to evaluate a worldwide assortment of young talent but predict their future as well.
Read More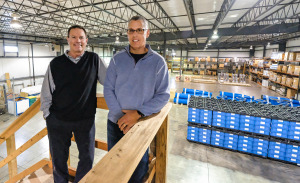 Cargo Services Inc., an Indianapolis-based international freight forwarder and U.S. logistics provider, helps companies deal with a COVID-fueled convergence of growing consumer demand, a shortage of cargo shipping containers, a crimped supply chain and raging shipping costs.
Read More
Indiana's Lake Michigan port in Burns Harbor has seen a big increase in shipments this year as the global economy rebounds from the pandemic. In June, the port handled a 52% spike in cargo compared with June 2020.
Read More
If other cities had followed Indy's lead, perhaps the nation would not be in this moratorium limbo, waiting to see if the extension can withstand a court challenge.
Read More
The chamber set out to make a business case—along with a moral one—for reducing inequality in the community. That has played out in a number of ways, perhaps most important—at least initially—in educating community and business leaders about the data that supports the premise that Indianapolis is bifurcating along racial and economic lines.
Read More
Tribalism has clearly triumphed over logic. The desire to "own the libs" has proved to be more powerful than self-protection.
Read More
Music has a physio-psychological impact on us. It gets into our bones.
Read More
Speculators might or might not know anything about an asset but buy it on a hunch or because a celebrity is promoting it or because everybody else is buying it and it's going up without me ("FOMO").
Read More
The first step in developing a survey is thinking about your audience.
Read More
The one major fact that will shape labor markets: the underlying change in age demographics in the United States, which has little to do with either ideology or government policy.
Read More
CRT is a Marxist ideology whose intended conclusion is the overthrow of American institutions, using race as the driving force in place of "class" conflict.
Read More
Indianapolis Public Library system said it is seeking a new financing plan after costs grew beyond the budget cap of $12 million for each project.
Read More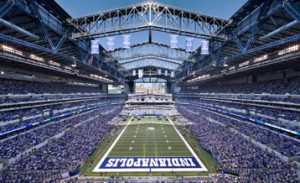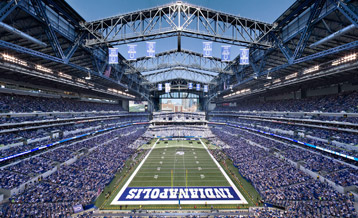 The Colts expect the fan experience to be closer to normal after 2020 season that saw strict crowd limits and fewer promotions and activities than those seen in a typical year.
Read More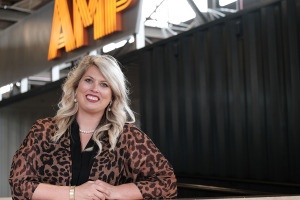 Hannah Carlock, director of public policy at The Arc of Indiana, worked in media and state government before joining The Arc.
Read More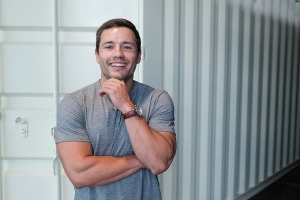 Eddie Cmehil, Malomo head of revenue, joined the company after an Orr Fellowship.
Read More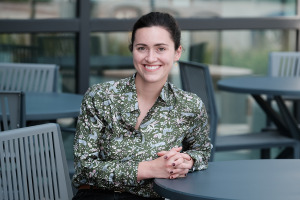 Lillian Crabb is managing director and costume designer for React (formerly Young Actors Theatre) after working at Brilliant Earth out of college.
Read More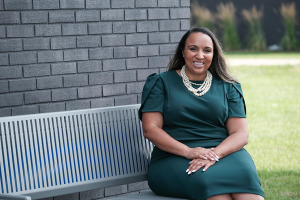 Alexandria Foster, an associate at Krieg DeVault LLP, said college internships with the Center for American Progress and the Congressional Black Caucus Foundation sparked her interest in the legal profession.
Read More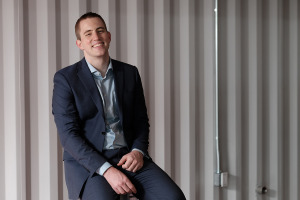 Ben Fouch, LDI Ltd. vice president of strategy and operations, co-founded a college admissions consultancy for high school student athletes called Dark Horse Sports Recruiting.
Read More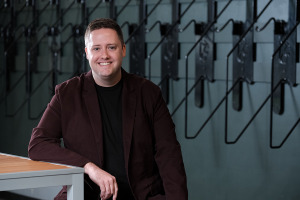 Mitch Gore is a member of the Indiana House of Representatives and a captain with the Marion County Sheriff's Office. He's currently the youngest elected member of the Indiana General Assembly and just wrapped up his freshman year as a legislator.
Read More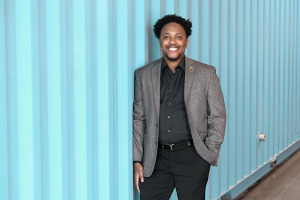 Shon Harris, manager of advancement at Indianapolis Public Schools, began his career with IPS as a fourth-grade teacher at Ralph Waldo Emerson School 58.
Read More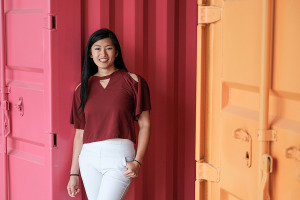 Allie Huang, director of customer experience at ClusterTruck, would like to sail around the world in a sail boat.
Read More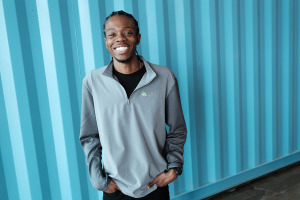 Aaron Laster, who has been buying and fixing up properties since he was in college, is a development fellow at Merchants Affordable Housing and believes his purpose is "to provide as much quality affordable and market-rate housing as possible, especially in urban Indy." 
Read More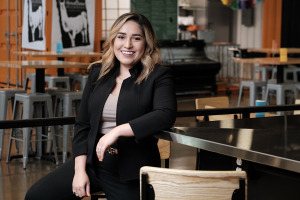 Luisa Macer, community outreach and fan engagement manager at the
Indianapolis Motor Speedway, has found that you never stop learning no matter what job you hold.
Read More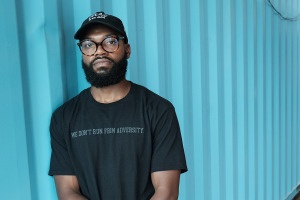 Anthony Murdock II is earning a degree from the IU McKinney School of Law while running Murdock LLC, a social emotional learning consulting firm that uses storytelling to strengthen a sense of belonging for an institution's most marginalized members."
Read More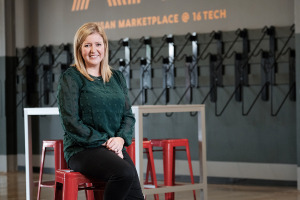 Sarah Parks, an attorney, moved to the law firm Quarles and Brady in July and is a founding member and president of the Indianapolis Art Center's Young Professionals Advisory Board.
Read More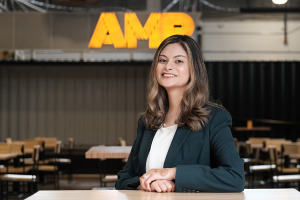 At Anthem Innovations, Amna Sohail works on initiatives like Anthem's new digital incubator, which is designed to enable early-stage startups in developing and deploying new digital health solutions. 
Read More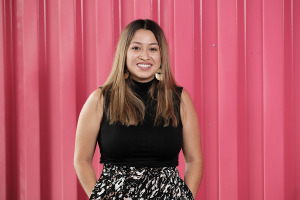 Guadalupe Pimentel Solano is Central Indiana Community Foundation's senior opportunity, equity and inclusion officer and is helping CICF mobilize to make Indianapolis equitable for all.
Read More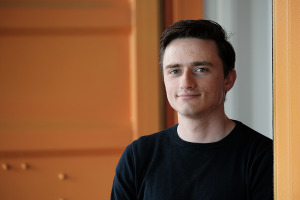 At 25, George Steinbrenner IV is the youngest team owner within the NTT IndyCar Series.
Read More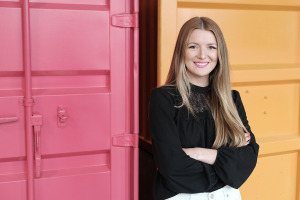 During the pandemic, Susanna Taft designed, developed and implemented four loan and grant programs at Develop Indy and trained more than 40 employees on how to use them.
Read More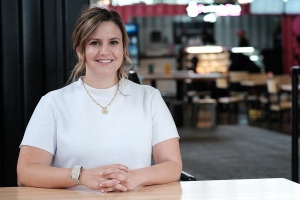 Hope Williams joined High Alpha in 2018, where she's played a role in starting 17 companies and creating more than 260 jobs.
Read More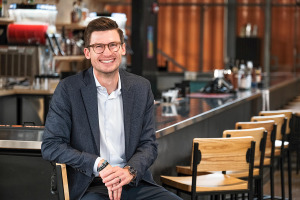 Nichol Wuertemberger started at Hc1 in 2016 as an Orr Fellow and now serves as senior manager of operations.
Read More
Dr. Rina Yadav runs a T-shirt company that donates half the proceeds to the American Cancer Society while she serves as internal medicine chief resident at Ascension St. Vincent.
Read More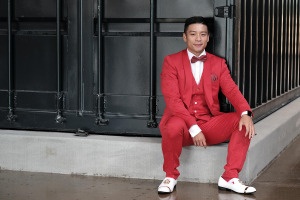 Luke Zhang moved alone to the United States from China in 2010 to pursue better educational opportunities. He now helps Resultant clients identify and solve problems using data science. 
Read More