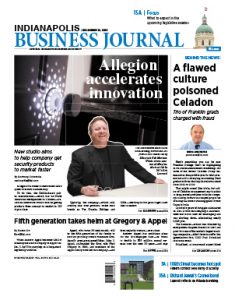 DEC. 13-19, 2019
Several problems conspired to bring down trucking giant Celadon Group on Dec. 9, but one that hasn't received any attention was the clubby executive culture, which included at least five recent graduates of the same small college. Greg Andrews has more on the inner workings of Celadon during its fateful slide. Also in this week's paper, Kurt Christian takes the measure of a wave of new developments in Fishers along 106th Street, which was the next logical platform for growth after the large crop of projects that sprung up around Ikea on 116th Street. And Anthony Schoettle explains how security device maker Allegion is using its North American headquarters in Carmel to speed up innovation. It has created a studio where products can go from concept to market in less than 120.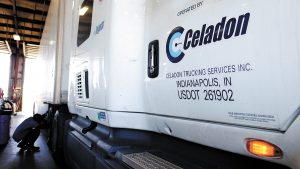 Critics of Celadon management say a deep-seated, clubby culture helped propel the Indianapolis-based trucking giant toward financial ruin.
Read More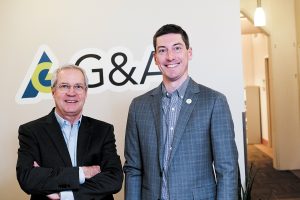 When Andrew Appel becomes CEO at Indianapolis-based Gregory & Appel Inc. Jan. 1, he'll be carrying on a long-standing family tradition.
Read More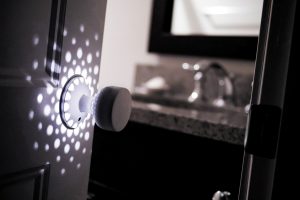 The manufacturer has created an innovation studio bent on getting products from concept to market in 120 days or less.
Read More
Renew Indianapolis will merge with the King Park Development Corp. on Jan. 1.
Read More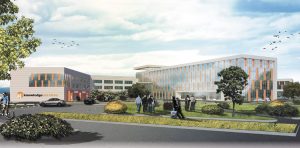 The lion's share of Fishers' recent high-intensity development has taken place at East 116th Street and Interstate 69, but a wave of projects is coming together just to the south.
Read More
Connie Bond Stuart, PNC Bank's regional president of central and southern Indiana, says CICP is unlike any other organization in the country.
Read More
The Petersburg Generating Station, about 120 miles southwest of Indianapolis, has been called a "super polluter" by environmental groups, with violations for excess sulfur dioxide, nitrous oxide particulate matter and sulfuric mist.
Read More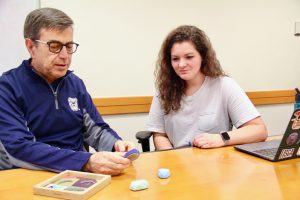 Inspiration comes in many forms. For Panos Linos, a Butler University computer science and software engineering professor, it came from blind and visually impaired students in some of his classes.
Read More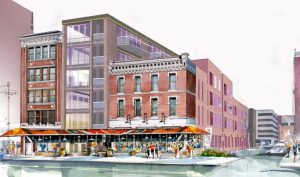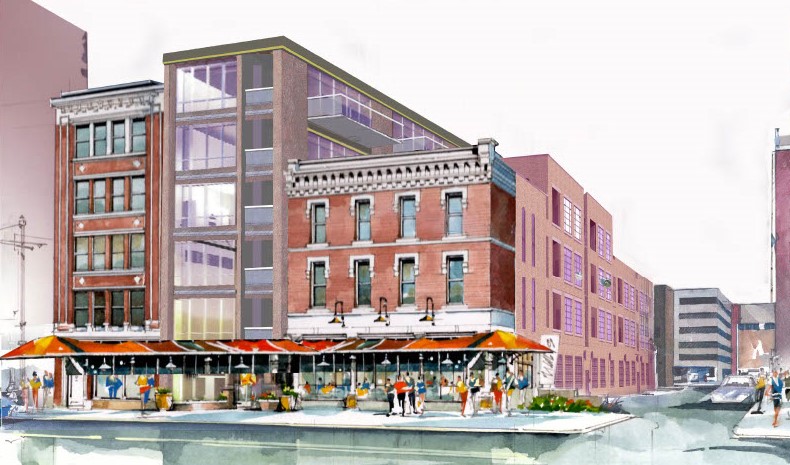 The Indianapolis Historic Preservation Commission on Wednesday voted to approve changes to the design and construction timeline for a downtown condominium project planned along South Meridian Street.
Read More
The 189,000-square-foot first building is one of four planned by Indianapolis-based Ambrose Property Group at its new Plainfield Logistics Center.
Read More
Hyde Park Venture Partners​, a Chicago-based venture capital firm with an office in Indianapolis, said its third fund exceeded its original goal of $75 million with help from repeat institutional investors.
Read More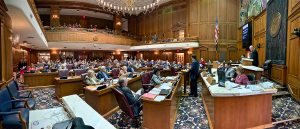 Republicans hold a supermajority in both chambers of the Indiana General Assembly. But the leadership support doesn't make the bill a slam dunk.
Read More
Indiana Gov. Eric Holcomb said Tuesday that he wants the state to impose a hands-free-driving law in 2020. The proposal, which would prohibit the use of mobile phones while operating a motor vehicle, is part of the Republican governor's 2020 legislative agenda.
Read More
The council's discussion next year should not be whether to approve a pay raise. That's a slam dunk. It should be about choosing an amount that's fair and determining how to avoid this kerfuffle in the future.
Read More
A disproportionate amount of total giving happens in December, when local charities find out if your generosity will sustain them in the new year.
Read More
From 1987 to 2015, the number of black teachers increased from 191,000 to 256,000; but the proportion declined from 8.2% to 6.7%, due to the growth of the national teaching corps.
Read More
Some 58% of Republicans under 40 have grown more concerned about climate risks—the same proportion as voters overall—according to the same Luntz Group poll.
Read More
Every company has to start somewhere. And everybody needs good employees who are willing to take a risk and "buy-in" on an adventure that could lead to success. Choosing the right adventure is the toughest part.
Read More
Your retirement nest egg is always fragile. It doesn't get less fragile once you gain access to it.
Read More
Adjusting a 1902 college bill for inflation, the total comes to $5,954 in today's dollars. However, another way of looking at college costs paints a somewhat different picture.
Read More
We can only hope that the Congress or the country can get rid of our sitting president!
Read More
Mickey Maurer's final column brought back a lot of memories of past columns, most of which I agreed with, many of which I learned from, but all of which I frankly enjoyed. Along
Read More
As good a writer as you have been, you have been a better positive influence on our city.
Read More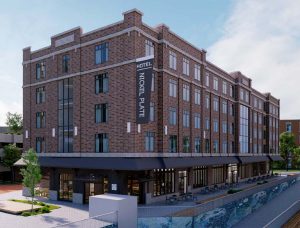 The $157 million mixed-use project slated for the Nickel Plate District in Fishers is expected to include a five-story, 116-unit hotel under Hilton's high-end Tapestry Collection brand.
Read More
Indianapolis-based Gemco Constructors LLC has acquired Carmel-based Real Mechanical Inc., a mechanical contracting firm founded in 1978.
Read More
Indianapolis-based Circle City Rebar will continue to operate under the leadership of Frank Davis, who founded the firm in 2005.
Read More
The Indianapolis Motor Speedway announced Tuesday that it has struck a multi-year naming rights deal for the Grand Prix of Indianapolis.
Read More
Sam Hurley has helped guide The Annex Group through a period of raid growth, with five housing developments announced in just the last year.
Read More
Since joining Springbuk James Norris has successfully led the company through $37 million in capital raises.
Read More
Clarissa Nowlin helped win lender support to finance the company's growth, which has led to the tripling of employment.
Read More
Joe Allman led a financial streamlining that reduced the company's number of airlines from three to one and its aircraft types from three to one.
Read More
Chris Dunkerley's work for TriMedx perfectly aligns with one of his passions: making health care organizations more efficient.
Read More
As a result of Daniel Murphy's work, Shiel Sexton now has 300 employee-owners instead of 14 and is positioned to remain locally owned for the next 50 years.
Read More
Patrick Shannon not only guided Allegion's spinoff in December 2013 from Ingersoll Rand, but he has has since led the company through 20 acquisitions and major investments, growing its market value from $4 billion to more than $11 billion.
Read More
Since arriving in 2014, Kristina Cerniglia has transformed Hillenbrand Inc.'s finance and IT organizations, making them strategic partners in the company's growth.
Read More
John Macke joined Merchants in 2017 at a critical time for the company; it was preparing for its $115 million initial public offering—a process he'd been through before.
Read More
Angie Clark, the CFO for Indy Parks, has kept such a sharp eye on expenses while also looking for ways to enhance revenue and service delivery that the agency was certified in 2017 by the Commission for Accreditation of Parks and Recreation Agencies, recognition the it had gone without for 10 years.
Read More
Indiana Sports Corp. started 40 years ago as the first sports commission of its kind in the country, and Brad Bowman has been there almost half that time.
Read More
Corrie Conner has helped guide The Mind Trust from a team of three with a $1 million budget to a staff of 19 with a $16 million budget.
Read More
All of Indiana University's schools, campuses and major administrative units formally report to both their unit leader, or dean, and to John Sejdinaj.
Read More
During Gregory Ginder's tenure as Marian University's top financial executive, the school's annual budget has grown from $7 million to more than $100 million and its endowment from about $15 million to more than $60 million.
Read More
Thanks to Michael Shreves' guidance, Lawrence Township schools were able to raise teacher pay while at the same time increasing their rainy day fund 10% and reducing spending on contract services 20%.
Read More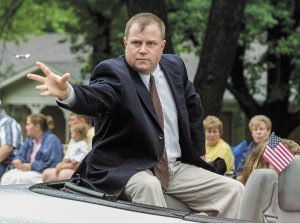 The city celebrated the man who had been wrongly accused of planting a bomb at the Olympic Games in Atlanta.
Read More