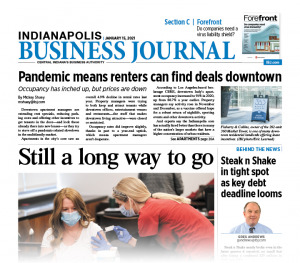 JAN. 15-21, 2021
Downtown apartment managers are extending rent specials, reducing parking costs and offering other incentives to get tenants in the door—and lock in current residents—as they try to stave off a pandemic-related slowdown. Mickey Shuey charts the decline in rent prices downtown—and their continued rise elsewhere in the Indy area. Also in this week's issue, John Russell explores the rush to vaccinate Hoosiers for COVID-19 as quickly as possible, after federal officials gave states the green light to dramatically expand the pool of people eligible. And Samm Quinn details the progress of the Indianapolis International Airport's retail refresh effort, which is off to a slower start than anticipated due to the pandemic.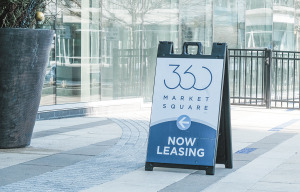 Downtown apartment managers are extending rent specials, reducing parking costs and offering other incentives to get tenants in the door—and lock those already there into new leases.
Read More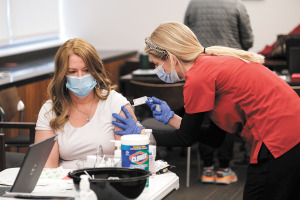 As hospitals and health departments scramble to erect temporary clinics, the big questions are how fast states can roll out the vaccines and how long it will take for people to get protected.
Read More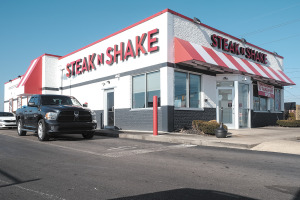 The chain nearly broke even in the latest quarter it reported, no small feat after losing a combined $29 million in 2018 and 2019.
Read More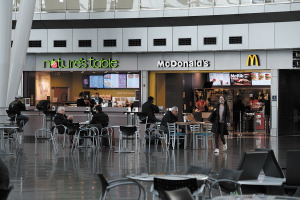 Even amid dramatically reduced foot traffic, the facility's work to refresh its slate of restaurants and shops is progressing—albeit more slowly than initially expected.
Read More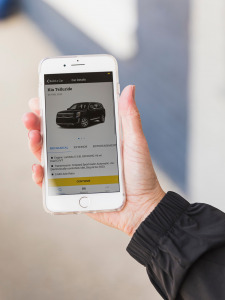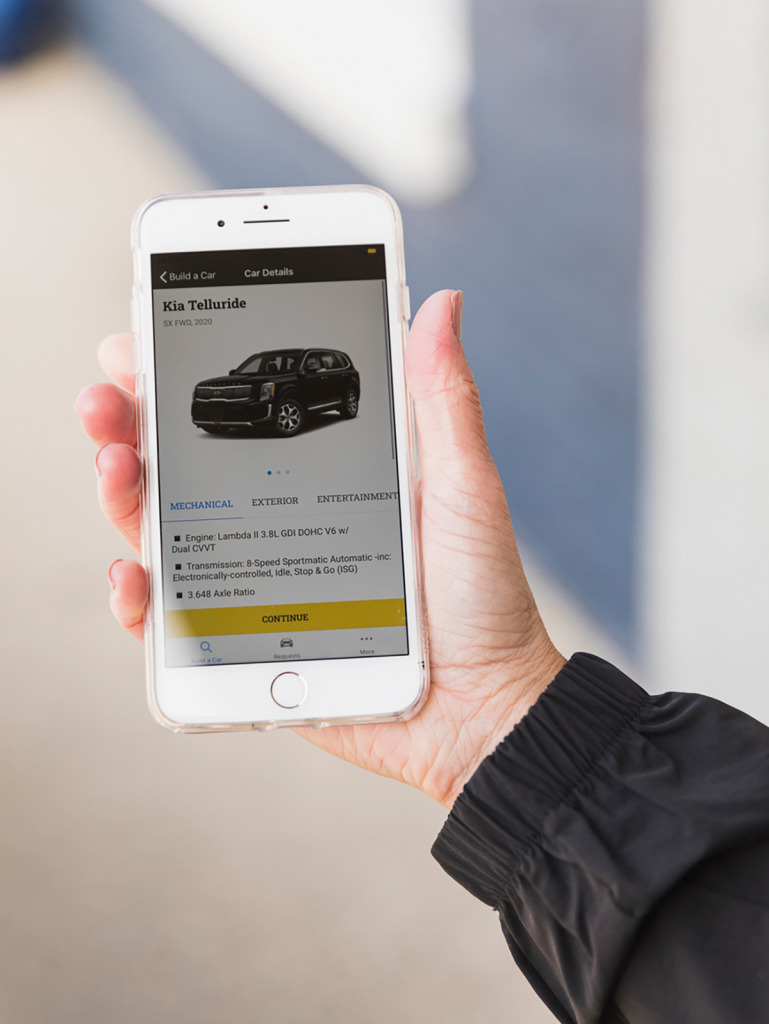 After working for car dealerships for a quarter century, entrepreneur Cole Keesling is ready to flip the script to work for car buyers.
Read More
The organization has an annual budget of $60 million, operates 12 fitness centers, and offers child care and other programs at 120 sites. Its 2020 revenue plunged about 40%, largely because it lost so many members.
Read More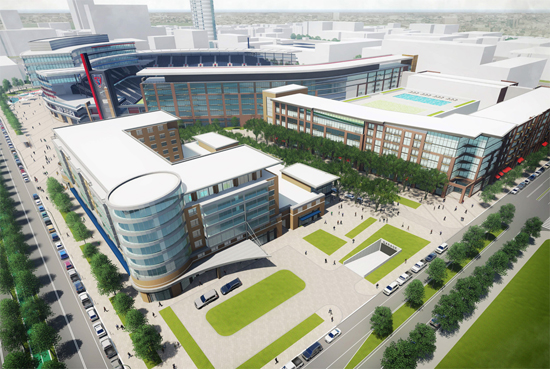 Indy Eleven officials said last week that they plan to announce a location for the proposed $550 million Eleven Park development—which would include a stadium—by the end of March.
Read More
Under state law, the Indianapolis Public Transportation Foundation is supposed to raise about $6 million per year to supplement revenue generated by a Marion County transit tax. So far, it's well behind the goal.
Read More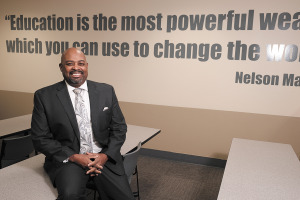 The predominantly Black college—under the leadership of a president hired less than two years ago—is making moves to expand its enrollment, its reach among Black adults and its presence in the community.
Read More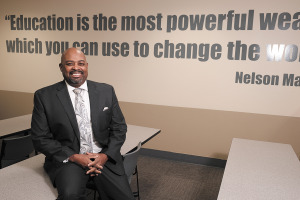 The predominantly Black college—under the leadership of a president hired less than two years ago—is making moves to expand its enrollment, its reach among Black adults and its presence in the community.
Read More
The 2020 Certificates report shows that Indiana has gained 15 percentage points toward education attainment since 2008.
Read More
This is a meaningful piece of legislation that has the support of the Indiana State Police, Indiana State Fraternal Order of Police, Indiana Law Enforcement Academy and Indiana Sheriff's Association, as well as the Indiana Black Legislative Caucus, the NAACP and the Indiana Black Expo, plus the Indy Chamber and the Indiana Public Defender Council.
Read More
IBJ defines "business coverage" more broadly than many business journals.
Read More
The Infosys project reaffirmed my belief that the airport should aspire to move people and move the needle on economic development.
Read More
I am discouraged we might waste another year not addressing the nursing shortage in Indiana. Cost, access and poor health outcomes will continue to be the symptoms discussed, and addressing the nursing shortage will not be seen as a probable diagnosis.
Read More
Successful investing is simple but not easy. Patience and discipline are virtues because they aren't easy, yet they are essential for your success.
Read More
If you own a business or lead in some capacity, you can be guaranteed that problems will arise daily and that it's entirely up to you to decide how to respond. This set of questions below will help put you in the right state of mind to mitigate problems and communicate effectively.
Read More
It is important to understand, too, that a desire for urban living is not simply a hipster trend or a temporary phase of youth.
Read More
Janet Yellen used to be chairperson of the Federal Reserve. Her pending appointment raises new questions about the Fed's independence from Congress and the Treasury.
Read More
I don't understand why the city keeps saying there's no place to house the homeless. Drive over to the VA Hospital, at 2601 Cold Springs Road.
Read More
A column in IBJ was woefully incomplete by their deliberate failure to recognize a market force (our anti-trust laws) that protects consumers and competitors for the benefit of our economy.
Read More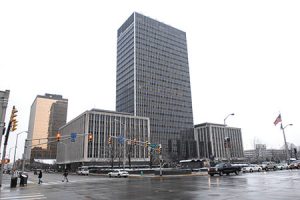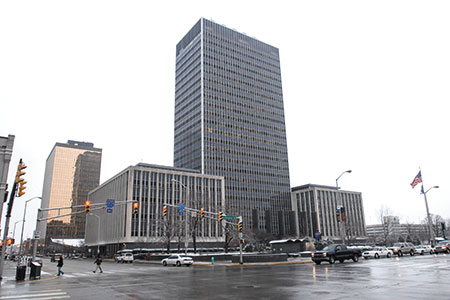 The Indianapolis City-County Council on Monday night approved a measure to appropriate about $12.9 million from the city's general fund for a variety of pandemic-related uses.
Read More
Brian Zaiger, Westfield's city attorney since 1992, resigned earlier this month at the request of the mayor. Doug Haney, an attorney for the city of Carmel, tendered his verbal resignation late last month after representing the municipality for 24 years.
Read More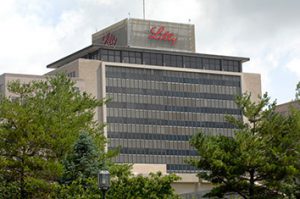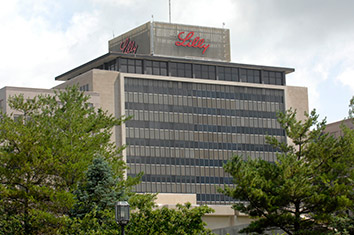 The experimental drug, donanemab, could be a huge breakthrough for Lilly, which has spent billions of dollars over 30 years researching treatments for Alzheimer's disease, only to see them fall short in clinical trials.
Read More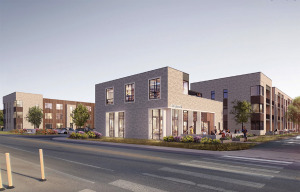 Called Monon 46, the 102-unit complex is expected to be comprised of three apartment buildings, including two directly along the trail south of Broad Ripple.
Read More
This immunity does not apply if the party engages in gross negligence or willful or wanton misconduct.
Read More
Senate Bill 1 would deny a day in court to workers and consumers whose sickness or death from the virus was caused by the negligence of a corporation.
Read More
A lot of states waited until after they legalized pot to come up with rules. Indiana can be ahead of the game.
Read More
Will we finally increase the cigarette tax this legislative session? It would be big medicine for Indiana's health and economics.
Read More
Let's apply the same sense of urgency to ensuring students learn to read as we have to producing a coronavirus vaccine.
Read More
The COVID-19 recession has not only exacerbated high levels of inequality, it has also reinforced widening racial and social divisions.
Read More
Starting a career in a profession like cosmetology can be a way out of poverty. … But the barrier to entry is more than $10,000. That's a pretty expensive ticket to pursue the American Dream.
Read More
Crafting and executing a successful exit plan is less instinctive than trying to make a strong first impression. However … just because it is calculated does not necessarily make it insincere.
Read More
Politicians no longer shade the truth. They reject it and they encourage us to reject it, too.
Read More
It's not enough to poke holes in the Democrats' agenda. Republicans must have ideas of their own, and the ideas must be rooted in free enterprise, liberty, opportunity and growth.
Read More
All the things Vice President Mike Pence has done since he attached himself to the worst president ever were obviously done for Pence himself.
Read More
Common ground does not mean slowing things down until the next election. Common ground means finding incremental solutions to fast-track into public policy before the next election.
Read More
As I watch some in Congress pursue destructive goals that threaten our democratic ideals and institutions … I am very sorry to see that institution lose someone like Brooks.
Read More
The voices these so-called leaders ignore are not easily dismissed as rancor from the right. This half of the Great Divide desires and deserves a voice in these deliberations.
Read More
Every member of the Indiana delegation should now acknowledge that Biden is our next president and Harris our next vice president. … Their priority should be about saving lives, not preserving power.
Read More
Perhaps recognizing the issues related to racial-threat anxiety and addressing the economic anxieties of poor white people could create a political herd mentality.
Read More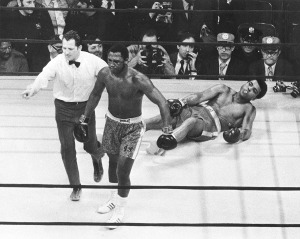 So here we are in 2021, and it is impossible to imagine the tradition of IU basketball without Knight, a World Series in the daytime, or the Final Four in a simple basketball arena.
Read More