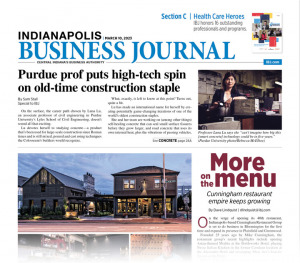 MARCH 10-16, 2023
Founded 25 years ago, Cunningham Restaurant Group is on the verge of opening its 40th eatery and 16th distinctive restaurant concept, ranging from crowd-pleaser Bru Burger to downtown's Vida, which is the only central Indiana restaurant to earn AAA's Four Diamond Award. Dave Lindquist pulls back the curtain on the next phase of its expansion plans. Also in this week's issue, Peter Blanchard reports that the Indiana Economic Development Corp. has been paying a huge premium for the farmland its buying in Boone County for the LEAP Lebanon Innovation and Research District. And John Russell explains the debate brewing over how Indiana utilities will pay for transitioning to green energy.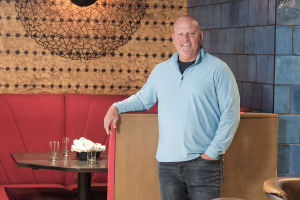 On the verge of opening its 40th restaurant, Indianapolis-based Cunningham Restaurant Group is set to do business in Bloomington for the first time and expand its presence in Plainfield and Greenwood.
Read More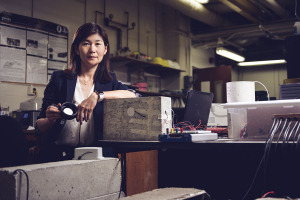 Luna Lu and her team at Purdue's Lyles School of Civil Engineering are among a handful of organizations worldwide dabbling in how to commercialize "smart concrete."
Read More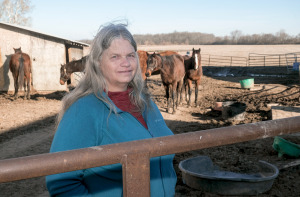 The quasi-government entity has secured roughly 9,000 acres of land in Boone County for its LEAP Lebanon Innovation and Research District.
Read More
A bill advancing through the Legislature would add natural gas to the list of clean-energy projects state utility regulators could consider for a financial incentive known as "construction work in progress," or CWIP for short.
Read More
Added late in the summer of 2014 after the abrupt resignation of Curt Miller, Moren took over as head coach in Bloomington with little fanfare.
Read More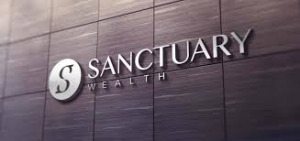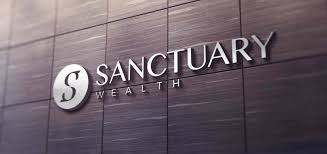 Ousted CEO Jim Dickson founded Sanctuary in 2018 after the firm acquired Indianapolis-based David A. Noyes & Co., which in 2020 changed its name to Sanctuary Securities Inc.
Read More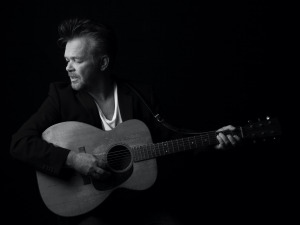 IU also unveiled plans for a sculpture honoring the Hoosier rock star.
Read More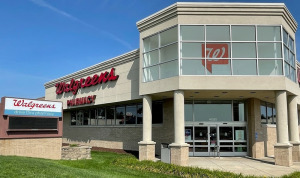 The decision comes after Attorney General Todd Rokita and 19 other attorneys general threatened legal action if the pharmacy company sells the pills by mail.
Read More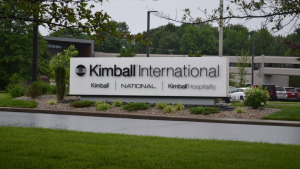 Iowa-based HNI said Wednesday that the acquisition of Indiana-based Kimball International will enhance manufacturing capabilities and create a combined company that can better benefit from post-pandemic trends in the markets it serves.
Read More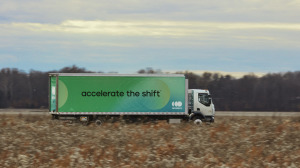 The rebranding is an attempt to differentiate what until now had been known as Cummins' New Power business unit, giving it a separate identity from the rest of the 104-year-old company, which has traditionally been known for its diesel engines.
Read More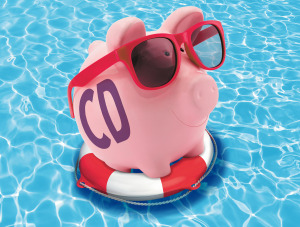 The run was precipitated by the Federal Reserve's boosting its benchmark federal funds rate seven times last year, taking it from near 0% to a range of 4.25% to 4.5% in an effort to reduce inflation.
Read More
So far, the public criticism of the land purchases is less about price and more about whether the state should be buying the land at all.
Read More
Insecurity and humility might just make us better at our jobs.
Read More
Why is the risk of collecting on high-deductible plans sitting squarely on the shoulders of hospitals and physicians?
Read More
Some major insurance companies and their front groups are misleading policymakers at state and federal levels by trying to rebrand long-standing policies as "dishonest billing."
Read More
Major company transitions take time, and I won't pretend this rollout was quick and painless, but open-book management soon became an integral part of our company culture and was an additional layer of activating our core values, such as, "Act like an owner."
Read More
I'm having a hard time getting my head around the logic in buying a new home (with the use of a mortgage) for those people who currently have mortgage rates in the 2% to 3% range.
Read More
Inflation is when it becomes more expensive to purchase that bundle of goods.
Read More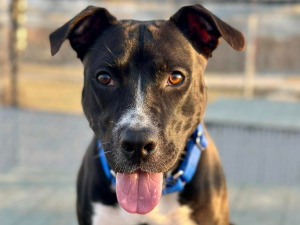 The proposal would prohibit most retail sales of cats, dogs and rabbits in the city, but could be blocked by possible statewide legislation that is under consideration at the Indiana Statehouse.
Read More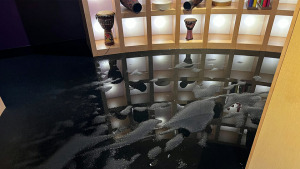 The 15,000-square-foot Rhythm! Discovery Center, which opened in November 2009 in the lower level of the Claypool Court building, will remain closed and keep its extensive collection in storage until a new space is found.
Read More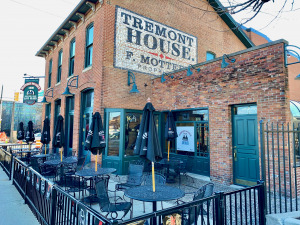 The new owners of the downtown Indianapolis institution aren't planning radical changes, but it might sound a bit different on certain nights.
Read More
The conference—originally planned for 2020, but moved because of the pandemic—will include opportunities for local writers, musicians, philosophers and others to connect with industry professionals.
Read More
It's our government. We should be able to see how it operates.
Read More
A child cannot understand the weight and permanency of these decisions.
Read More
Gender-affirming care is a multidisciplinary team of providers whose goal is to support the patient's social, psychological, behavioral and medical needs.
Read More
Let us hope such spiritual deficits do not lead to additional deficits in America's impulse to give.
Read More
For new ways of giving to grow, financial institutions are vital in ensuring that digital donations are safe, secure and efficient.
Read More
Behind every story of wealth is stories of inequality.
Read More
Even for the casual fan, March Madness delivers. Bracket challenges are everywhere, and they require no knowledge of basketball to enjoy them.
Read More
The right has grown in size and hardened in attitude.
Read More
Young professionals will certainly want to move to Indiana once they understand how our Legislature is so forward-thinking.
Read More
Polarized races inherently attract the politically extreme and push away moderates.
Read More
Any discerning employer will think twice if faced with the choice between Indiana and another state with a lower smoking rate.
Read More
Confusion is prevalent because disclosure of the type of health professional performing the service is not always clear.
Read More
Overlooking or underestimating Gen Z voters would be a critical mistake for any campaign or candidate.
Read More
Both virtue signaling and performative outrage can contribute to a sense of cynicism and apathy toward social issues.
Read More
While I remain optimistic—we absolutely must do better.
Read More
The obvious place to target interventions for young people is K-12 schools, where almost all children and teenagers spend most of their time.
Read More
In response to Russia's aggression, NATO will soon have two new members.
Read More
The center operates with four goals: Reduce and alleviate the stress of practicing medicine, improve work/life balance, bring joy to the practice of medicine and develop, coach and mentor physicians at each stage of their career. 
Read More
And last year, the center became the first and only fetal surgery program in the state when it performed the first in-utero surgery in Indiana for a complicated twin pregnancy last November.
Read More
Dr. Kurt Kroenke has developed multiple brief questionnaires for patients to report a range of symptoms and concerns to
their physician. 
Read More
As medical director of the clinic, Dr. Robert Cater spends three Saturdays a month voluntarily treating uninsured and underinsured Pike Township residents. 
Read More
Sickle cell disease lasts a patient's entire life. Many people end up dying from it. So their care needs to follow their life span, Dr. Andrew O'Brien said.
Read More
Dr. Maria Wilson didn't grow up dreaming of being a doctor, in part because it never occurred to her to be a doctor. She had never seen a Black female doctor. So she went to college with the intent of becoming a special education teacher. 
Read More
In 2021, IU Health Methodist staff cared for more than 4,000 trauma patients; on average, the hospital treated more than 10 trauma patients a day.
Read More
At the Indiana School of Nursing, she's become a nationally recognized expert in cognitive function who has dedicated her research to improving the quality of life in older adults living with cognitive impairment through positive health, strength-based and family-centered interventions.
Read More
Gloria Rivera serves Spanish-speaking women and their families, providing them with counsel, support and guidance on achieving a healthy pregnancy and birth, and keeping babies safe as well as helping them reach critical developmental milestones. 
Read More
The program is offered at Community Hospital East and Community Hospital South and in Madison County at Community Hospital Anderson. 
Read More
Through its Community Health Improvement Department, Franciscan Health for years has tried to provide services that help the refugees overcome some of the enormous challenges they face. 
Read More
The collaborative offers self-care workshops to anyone facing a high-stress environment, whether that's professional or personal.
Read More
Paws To Heal is a program of Paws & Think, a not-for-profit that pairs therapy dogs with schools, detention centers, youth agencies and more.
Read More
Elyse Turula said that, as she has spent more time at the cancer center, more opportunities have opened up. 
Read More
The duo provide comfort largely to hospital staff.
Read More
Ellen Mutzl picks up a double volunteer shift each Wednesday, spending eight hours at the hospital.
Read More