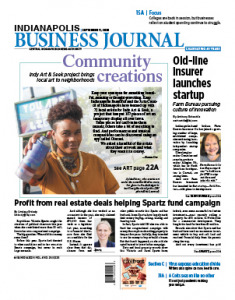 SEPT. 11-17, 2020
Farm Bureau Insurance is a big, established company, not the kind of firm often associated with innovation. But company officials have made instilling an innovation culture a high priority, which helps explain why the company just rolled out a startup and plans to launch others. Anthony Schoettle examines the strategy. Also this week, Susan Orr highlights some of the works of art that have sprung up around Indianapolis as part of Art & Seek, a program of Keep Indianapolis Beautiful and the Arts Council of Indianapolis. In addition, Lindsey Erdody examines real estate purchases and sales by Victoria Spartz, the GOP candidate in the 5th Congressional District, who is using profits from some of the deals to help fund her campaign.
The goal is to inspire creativity and entrepreneurship among employees who have ideas for products and services that can complement the larger company.
Read More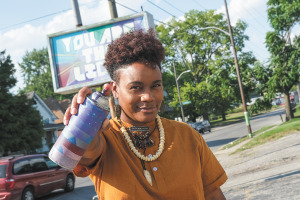 Keep Indianapolis Beautiful and the Arts Council of Indianapolis have teamed up with 72 local artists for a project that has put 107 pieces of art on temporary display all over town.
Read More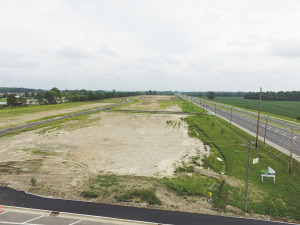 A campaign disclosure form and other public records show that Spartz and her husband, Jason Spartz, have largely made their money buying, selling, leasing and farming land.
Read More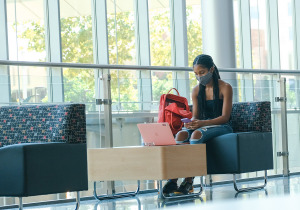 Despite pressure from frustrated families, some schools don't plan to refund room and board fees, either, even if students aren't staying in dorms or eating in cafeterias.
Read More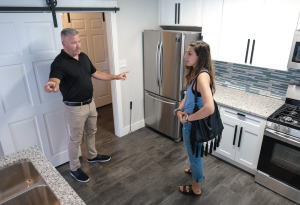 A shortage of moderately priced single-family homes and pent-up demand stemming from the COVID-19 lockdown this spring have caused home prices to rocket higher.
Read More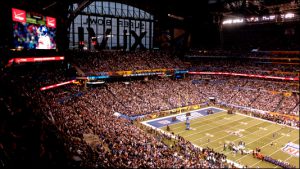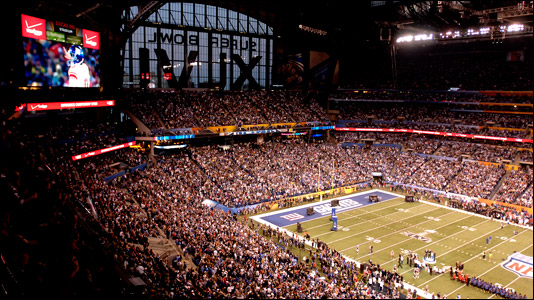 The plan will allow less than 4% of capacity for the team's its home opener at Lucas Oil Stadium against the Minnesota Vikings on Sept. 20.
Read More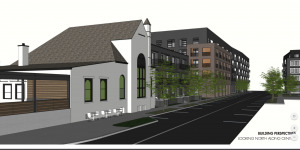 The proposed project includes 234 multifamily units in the 2100 block of Central Avenue, along with nearly 12,000 square feet of new or redeveloped commercial space.
Read More
Evans, whose work can be found on one of the windows at Indianapolis International Airport, was a teacher and peacemaker.
Read More
A lifetime athlete and neurologist for nearly 20 years, the Carmel resident has created an organic, anti-bacterial balm that treats everything from itchy, dry skin and eczema to migraines and joint pain.
Read More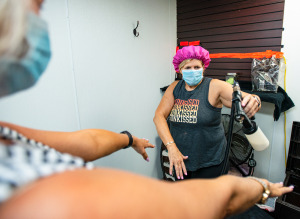 The worst part for the hundreds of Hoosier small-business owners whose livelihood is linked to universities is the uncertainty.
Read More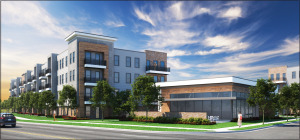 Indianapolis-based Cityscape Residential LLC is working with Noblesville to develop an apartment and office complex on the west side of the White River, along River Road and State Road 32.
Read More
Even before the pandemic, there were efforts afoot, such as TechPoint's partnership with TMap, to identify people with an Indiana connection who work outside the state but might be willing to return. We've used this space before to encourage such programs, but now there's a new urgency to making such appeals, and not just to people who already have local ties.
Read More
You might learn a few things by having a civil discussion with someone whose life experience is different than yours.
Read More
The Most Favored Nation pricing model is an intensely misguided policy. Its foreign price controls would not only depress crucial medical innovation but would also harm small businesses in the process.
Read More
The monument of Thomas A. Hendricks (1819-1885) on the south lawn of the state capitol should go. A state legislator, U.S. representative, senator, Indiana governor and finally vice president, Hendricks was a white supremacist and is not worthy to be honored today.
Read More
Recent newspaper reports suggest that the quality of care in HHC's nursing homes is low. The fact is that HHC's nursing facilities provide extraordinarily high-quality care to their residents.
Read More
Too few dollars in circulation results in unemployment; too many dollars causes inflation. So, the only issue is whether and how much the government should add to (or subtract from) the money supply in order to achieve low inflation and full employment (in other words run a deficit or a surplus).
Read More
Investment returns are driven by basic economic fundamentals: corporate earnings, economic growth, interest rates and many factors outside the control of any particular administration.
Read More
Psychologists agree: Humans detest uncertainty. We'll go to great lengths to avoid it—even choosing a known bad outcome over an unknown but possibly good one.
Read More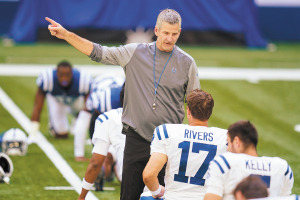 Oddities abound, including the Colts playing a game on the first day of the Masters.
Read More
ISO leadership and the musicians released a joint statement on Tuesday announcing the new contract, which runs through Aug. 29.
Read More
State Sen. Jim Merritt announced Tuesday that he will resign from the position he's held since 1990 to "seek other opportunities for service." He still had two years left in his term.
Read More
Ben Hill, who has co-anchored WTHR-TV Channel 13's morning weekday news since 2016, is leaving Indianapolis for an anchor job in Nashville, Tennessee, WTHR announced Tuesday.
Read More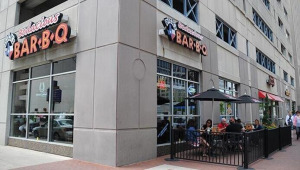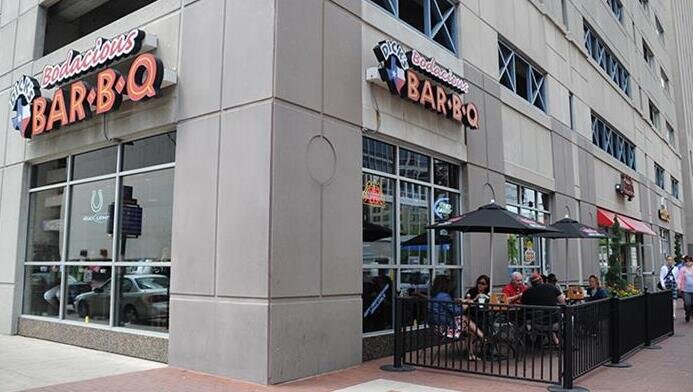 The eatery is the last of 10 Dick's Bodacious Bar-B-Q restaurants that once operated in central Indiana.
Read More
As we work to address barriers to eLearning, we should also use the pandemic as an opportunity to shine a light on broader inequities in K-12 education.
Read More
No one should have to pick between their health and voting, and no one does.
Read More
What should a leader do when citizens face the question of whether to risk our health or our right to vote? A leader would act to reduce the risk and ease the problem of choice. He would inform us and let us decide.
Read More
Often, it is difficult to see the finish line when it appears so far in the distance—but it is there.
Read More
Sadly, some Indiana conservatives have criticized the governor for doing what is so clearly the right thing.
Read More
Progress is fragile, elusive and agonizing in its distance, and many aspects of police reform remain unfinished.
Read More
This single election is going to define who we are as Americans and the future path of our country.
Read More
Recent polling gives Trump the advantage due to the disturbing social unrest, this lack of order.
Read More
He has vanquished his political opponent without even throwing a punch.
Read More
It's a shame public meetings had to be dragged into the 21st century by a global pandemic, but more access is always a good thing.
Read More
Given there is no coherent Republican health care reform plan, fixing Obamacare would be an affordable and achievable way to proceed.
Read More
It has been a terrible year for all of us. Our community needs something for which we can collectively cheer.
Read More
Muslim Americans make up only 1% of the national population, but they play a more significant role in the front lines of COVID-19.
Read More
I am left to wonder how much more quickly we would return to normal if the leadership in Washington leaned on medical science rather than polling data.
Read More