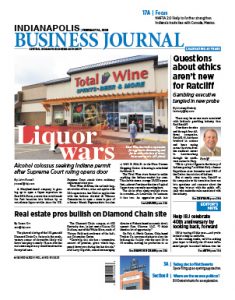 FEB. 14-20, 2020
Lindsey Erdody takes a deep dive into the career and influence of Rod Ratcliff, a pivotal figure in Indiana's horse racing and casino industry for more than three decades. And at nearly every turn, Ratcliff or his companies or his associates have run into questions and concerns about the way they interact with the public officials who make the rules associated with the industry. Also in this week's paper, Susan Orr examines the prospects for the site of the Diamond Chain Co. factory downtown. Diamond Chain's parent company plans to close the 102-year-old facility, which is dead center in the quadrant of downtown including White River State Park, Victory Field, the Indiana Convention Center and Lucas Oil Stadium. And John Russell reveals that the nation's largest retailer of beer, wine and spirits is looking for a foothold in Indianapolis now that the U.S. Supreme Court has ruled that residency requirements for liquor retailers are unconstitutional.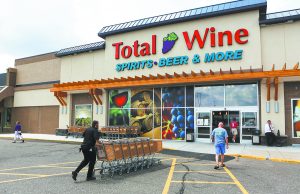 Total Wine & More, the nation's largest retailer of beer, wine and spirits, has applied to the Indiana Alcohol & Tobacco Commission to open a store in part of a former Marsh Supermarkets in Nora.
Read More
At nearly every turn, Rod Ratcliff or his companies or his associates have run into questions and concerns about the way they interact with the public officials who make the rules associated with the industry.
Read More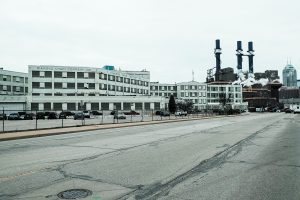 The planned closing of the 102-year-old factory in the southwestern corner of downtown likely will throw into play a nearly 18-acre site that real estate experts say would be attractive for myriad uses.
Read More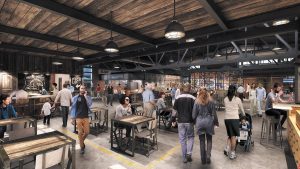 With its debut just months away, the 12-acre, $300 million Bottleworks District on the north end of Massachusetts Avenue has a majority of its Phase I office and entertainment space and nearly all of its food hall leased.
Read More
David Simon said Simon Property Group's ability to buy a company for $3.6 billion in cash without having to turn to a third party for financing and without suffering credit rating downgrades is a testament to the underappreciated strengths of the business.
Read More
Roger Veach's fast-paced career hasn't kept him from enjoying the rocket ride of his son, Zach Veach, a race car driver for the Andretti Autosport racing team.
Read More
The Indiana Supreme Court Disciplinary Commission has filed a complaint against Larry Mackey, a titan in the Indianapolis law community and a former federal prosecutor. It alleges he had a romantic relationship with a woman while representing her husband in a high-profile fraud case.
Read More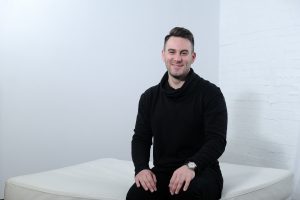 Owens told IBJ on Tuesday that he left his job as CEO of local tech firm SupplyKick in early January in part to focus on his run for governor. Now that he's not running for governor, he said he hasn't decided what his next move is.
Read More
The Indy native and self-taught musician was a regular at the city's jazz clubs and won two Grammy Awards,
Read More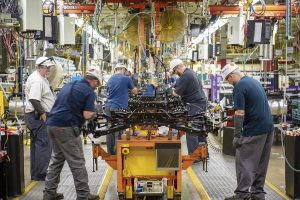 The new agreement isn't vastly different from NAFTA, observers say, but does contain new provisions automakers will be paying attention to—even if the impact of these provisions isn't yet entirely clear.
Read More
The number of visitors coming to the United States from China could drop as much as 28% in 2020, which could translate into $5.8 billion in less spending this year and $10.3 billion less through 2024.
Read More
Utilities are making the switch to other alternatives, including natural gas and solar, because they are cheaper and cleaner. Those are positive changes for Indiana economically—in both the sheer cost of power and the potential for improvements in health that come from cleaner air.
Read More
Network and learn at Indiana Defense Summit, Health Care Heroes and other events that have the potential to help your business.
Read More
With 1,000-plus foreign-owned businesses supporting 193,000 Hoosier jobs, we can't afford to miss opportunities to invest in efforts that can directly help grow those numbers.
Read More
The data is clear. For Indianapolis talent to enjoy "major-league" status, a larger share of workers must have a college degree. If
Read More
One senator says calls and emails from constituents have outnumbered contacts on any other bill this session.
Read More
Millennials are more likely to have a side hustle than older workers, and people earning higher incomes are more likely to have a side hustle.
Read More
Unless you have an ungodly amount of money, you need to define exactly what it means to "pay for their education." That's a much bigger and broader promise than most people know.
Read More
The hullabaloo will probably kill off the Iowa caucus. Yet there is much to like about a caucus system—especially if one sees democracy as something more than a frantic media-driven circus.
Read More
Raising the age to 21 must be complemented by an increase in the state's tobacco tax, and more resources must be directed to underfunded tobacco prevention programs.
Read More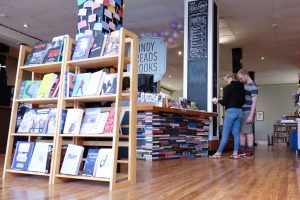 The Indianapolis Public Library has reached an agreement in principle to close its Fountain Square branch in May so the not-for-profit literacy organization can move its bookstore to the space this summer.
Read More
Two brothers who hail from the Lawrence area have purchased North Lawrence Shopping Center in part to relocate their business, SE Imports & Wholesale. But another grocery is expected as well.
Read More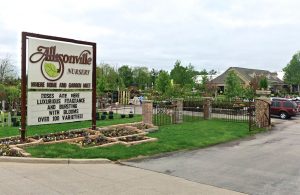 After more than 40 years as the nursery's founder and owner, Jeff Gatewood decided last fall to retire and put his five-acre business at 11405 Allisonville Road up for sale.
Read More
The security firm's Fishers office will be its first major move outside of its home base in Los Angeles, where most of its 70 employees are located.
Read More
One hundred percent of the elected lieutenant governors in that period are women. … Not one of those women became governor.
Read More
Though I eagerly advocated for the ERA in 1972, I now think we ought to focus on more pressing problems.
Read More
To those who say it is unnecessary, I would argue that if it makes a difference for one girl, young lady or woman, than it makes it worth it and absolutely necessary.
Read More
Dividing Americans is a skill Donald Trump and Rush Limbaugh share.
Read More
If the point is for Democrats and Republicans to pick their candidates for the general election, why should the general public pick up the tab?
Read More
Nancy Pelosi's fire stands in contrast to Pete Buttigieg's calculated coolness on the campaign trail.
Read More
The tension between what kind of equality Americans want lies at the heart of what most separate us today.
Read More
How is it possible that a group of 12-year-olds can handle disagreement and debate better than many of our adult elected officials in Washington?
Read More
Can anyone say with a straight face that these Republicans would have voted 'not guilty' had President Obama done the exact same things as Trump?
Read More
Is all this poisoned politics preventing a lack of positive progress? The trend lines and this columnist say 'yes.'
Read More
The result was predetermined by those in power.
Read More
Healthy mothers have healthy babies, which keeps health care costs for employers under control.
Read More
Societies are judged ultimately by how they treat the most vulnerable among them.
Read More
Past attempts to correct this problem legislatively in Indiana have been unsuccessful at the expense of Hoosiers seeking medical care.
Read More
Engaging diverse voices with our organizational mission will make our not-for-profits more pluralistic and inclusive.
Read More
People who believe the Lord is on their side often act in less than godly ways.
Read More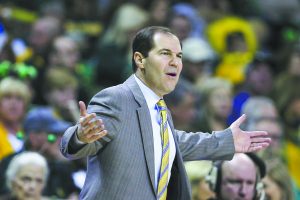 Baylor's rise to the top of the polls was guided by Hoosier Scott Drew, whose dad, Homer; brother, Bryce; and sister, Dana, have left their own mark on the game.
Read More