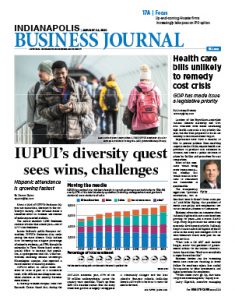 JAN. 24-30, 2020
IUPUI is trying to recruit more minority students, which is part of a nationwide trend among colleges and universities. Samm Quinn reports that it has made the most progress with Latinx students, whose numbers have more than doubled since 2010 while enrollment of black students has plateaued. Also in this week's issue, John Russell examines how local hospitals are trying to beef up their options for cancer treatment and get an edge in one of the most competitive and high-stakes corners in health care. And Greg Andrews has the latest in the FAA's investigation of a local private air carrier used by some of Indianapolis' most prominent executives. The probe is entering its seventh year without any end in sight, which has prompted some of the executives to fight back.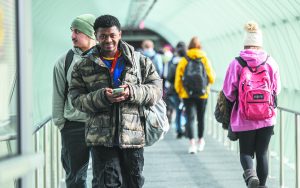 About a third of IUPUI's freshmen this year are minorities, the most in the university's history, after officials made a concerted effort to increase the number of under-represented students.
Read More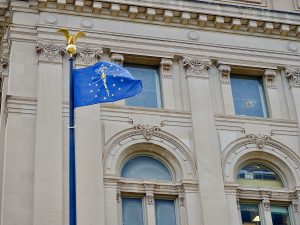 Republican leaders of the Indiana General Assembly and Gov. Eric Holcomb have made addressing high health care costs a top priority this year, but the bills proposed to do so are unlikely to have much direct impact.
Read More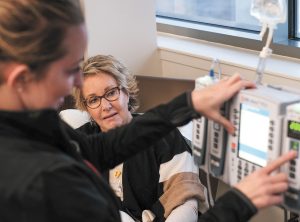 Indiana University Health's new Schwarz Cancer Center is the latest addition to a crowded landscape of cancer centers and hospital oncology programs popping up around central Indiana.
Read More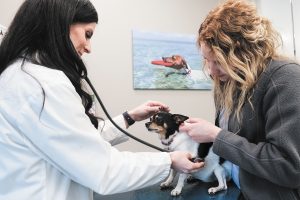 Indianapolis-based Pet Wellness Clinics opened its first clinic in Fishers in 2005. The company became profitable a year later and has been in the black—and growing—ever since.
Read More

The FAA asserts that AirXL jets are operating under the wrong section of FAA regulations, but it hasn't brought an enforcement action.
Read More
The 52-year-old was hired to lead the Madam Walker Legacy Center in November 2018, after several years at Visit Indy.
Read More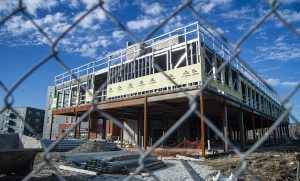 Correspondence obtained by IBJ between town officials and the developer reveal a tug of war over information on the hotel's status and a disagreement over whether the company has violated a project agreement.
Read More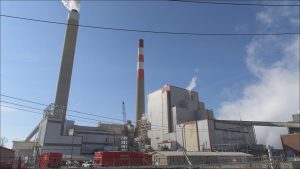 The bill, sponsored by Rep. Ed Soliday, R-Valparaiso, comes as several large Indiana utilities are planning to shut down thousands of megawatts of coal-fired generating capacity in coming years in favor of cleaner or cheaper fuel sources.
Read More
Her work paid off 100 years ago this month with ratification of the 19th Amendment to the Constitution.
Read More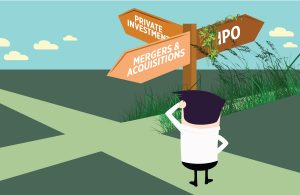 The number of publicly traded Indiana companies has fallen by more than half since 1990.
Read More
The future looks promising for a company born out of research by Dr. R. Mark Payne, a faculty member at the Indiana University School of Medicine.
Read More
Here are notable Indianapolis-area mergers and acquisitions that closed in 2019 for which financial details were not available.
Read More
Let's not allow climate change to become as partisan an issue at home as it is on the national level. Home is where climate change is felt, after all. It's where weather extremes take their toll, where extreme heat buckles roads and torrential rains overwhelm our sewer system.
Read More
Our schools need to do a better job of teaching civics at all grade levels.
Read More
We all want clean waters, flourishing native wildlife and healthy forests we can walk together.
Read More
Nearly 90% of employers struggle to fill open tech jobs, so, from BlackRock to AIG and from U.S. Steel to General Motors, highly skilled tech jobs like coding will continue to be in high demand, even in a recession.
Read More
Every situation is different, but some objective measures can be used as a snapshot and tracked over time to measure progress.
Read More
Incorporating things like having a masseuse on call, bringing puppies into the workplace, or setting up a desk purge with a garage-sale-style twist aren't just trendy or ways to appease stressed-out employees, they are essential to setting the tone for the entire process.
Read More
The demise of the promising Indiana Future Caucus is unfortunate, because no one else seems destined or determined to take the lead on issues critical to Hoosiers going forward.
Read More
A common misperception is to characterize a free market as one where businesses are "unbridled" and can do "whatever they please" in pursuit of profits.
Read More
My advice for 2020? Don't panic. The stage is set for what promises to be an exciting new decade for Indiana manufacturing.
Read More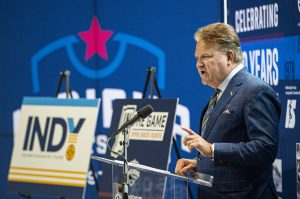 The money is expected to go a long way in funding three events on the city's calendar: the NBA All-Star Weekend and the NCAA Men's Basketball Final Four in 2021 and the College Football Playoff National Championship in 2022.
Read More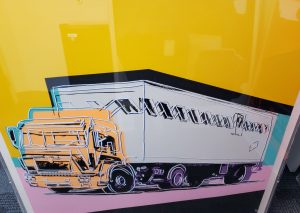 The Warhol screen prints, four brightly colored pieces depicting tractor trailer trucks, hung in the trucking company's corporate offices.
Read More
Schmidt Associates principal and CEO Sarah Hempstead said her downtown firm has been looking to expand by tapping into new markets.
Read More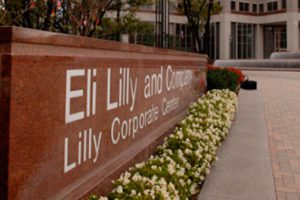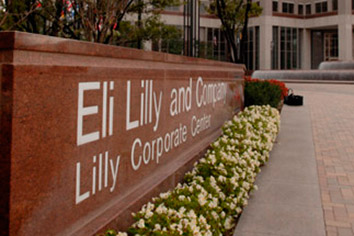 Eli Lilly and Co. said it considered sites in Indianapolis and Pennsylvania but chose North Carolina for quality of life, cost of operations and geographical diversity.
Read More
The owners of landscaping firm Heath Outdoor LLC have acquired True North Landscaping LLC, creating an Indianapolis-based company that is expected to have 60 employees and bring in $5 million in revenue this year.
Read More
The desperation of refugees to find safe new homes has never been greater.
Read More
The refugee resettlement program is one of the best things we do as a country.
Read More
Indiana is losing its competitive advantage in energy costs, which is bad for our manufacturing-heavy state.
Read More
We can move beyond inertia into momentum, setting goals, and achieving sustainable impact—if everyone gets on board.
Read More
It would be good to know that our children and our children's children will have the benefit of that same advance planning.
Read More
Hoosier students are not acquiring the math skills they need for success in a global economy.
Read More
For some students, "home" is where they expect to be protected from upsetting facts and strange ideas.
Read More
These school leaders cower in townships hoping no one calls them out.
Read More
Asking for a salary history serves no purpose that benefits the worker.
Read More
I wish that I had listened to my wife and tried for number four or even five
Read More
It is apparent by this conversation that many conservative Republicans discarded their integrity decades ago.
Read More
A number of the governor's ideas are positive. But I don't see them as strong enough to take us to the "next level."
Read More
There have been a lot of accomplishments, and yet he says there is more to do.
Read More
Being an informed voter does take effort and commitment, but we all have to do it.
Read More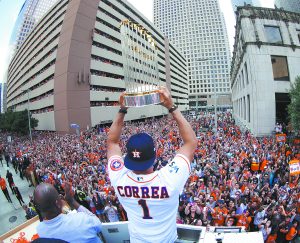 Houston's misdeeds will go down in history along with other embarrassing moments for the sport.
Read More