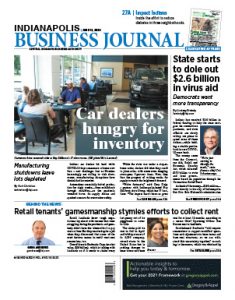 June 12-18, 2020
In this issue, Lindsey Erdody takes stock of how the state plans to dole out the $2.6 billion in relief aid it was allocated by the federal government. The issue also includes a look at the performance of car dealers, who are struggling with depleted inventories at the same time customers are returning to showrooms. And Greg Andrews' Behind the News column looks at the push and pull between retail landlords and tenants over whether tenants should receive rent concessions. In addition, the issue includes the latest installment of Impact Indiana, including a story on a business-community partnership that's seeking to reduce diabetes in three neighborhoods.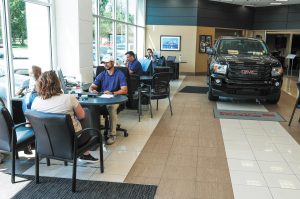 Automakers essentially halted production for eight weeks—from mid-March through mid-May—as the pandemic wreaked havoc on supply chains and sparked concern for autoworker safety.
Read More
The funding is intended to help the state navigate the pandemic, and state officials are slowly rolling out plans to spend it—while holding a sizable portion back in case COVID-19 roars back.
Read More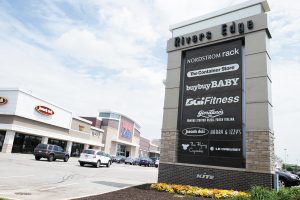 Retail landlords received quite a jolt when they discovered that some of the most lustrous names in retail want pandemic-related rent concessions like those being offered to struggling tenants.
Read More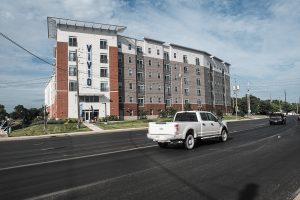 With students expected to return to most Indiana college campuses this fall, housing management firms are anticipating a boost to their bottom lines and a renewed interest in off-campus living.
Read More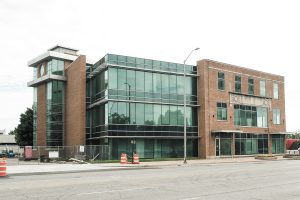 IndyGo is investigating whether to purchase the former Harrison College site for millions of dollars to use as additional space—but some board members are not convinced doing so is a good idea.
Read More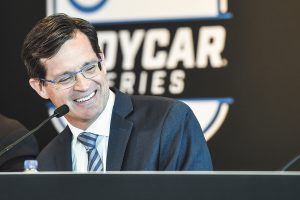 IBJ talked with IMS President Doug Boles about plans for the Indy 500, which is scheduled for Aug. 23. That's about seven weeks after the state's reopening plan calls for sporting events to resume.
Read More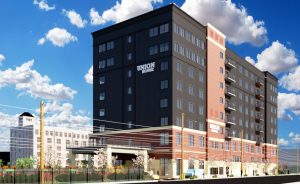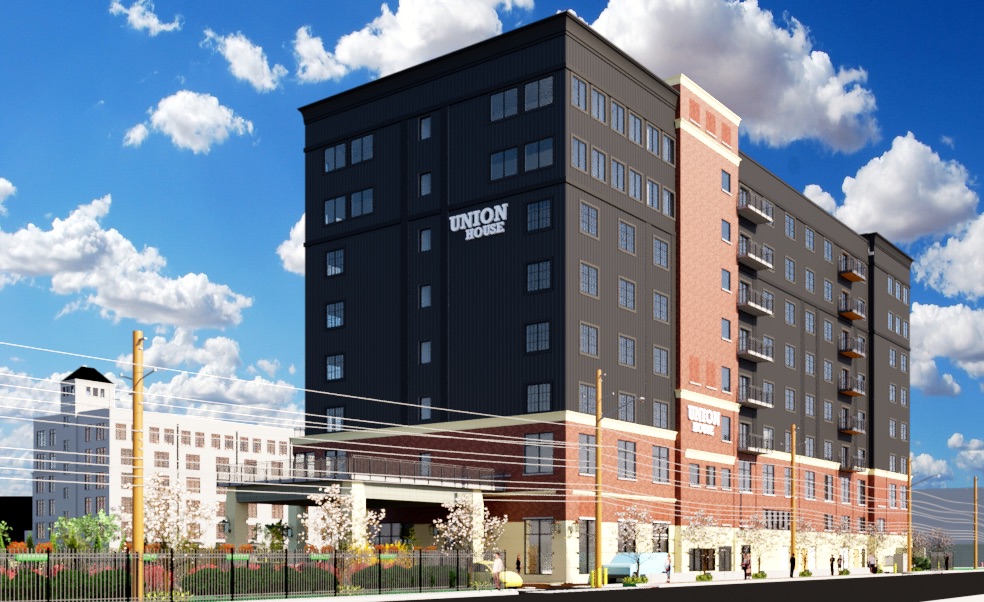 The investor group behind Union 525 is proposing another expansion to the tech incubator's downtown Indianapolis corporate campus, this time with plans to construct a nine-story apartment building and a 700-space parking garage on an nearby lot.
Read More
DeHaan used the fortune she made in business to establish not-for-profit Christel House International in 1998.
Read More
Taking a cue from the "Defund the Police" movement, the American Civil Liberties Union of Indiana is calling on Mayor Joe Hogsett to "reimagine" the role of police in Indianapolis and shift funding away from law enforcement into community-based initiatives.
Read More
The papers of the Nineteenth Century icon are housed at IUPUI's Institute of American Thought.
Read More
For more than three decades, Gallagher, 61, has supervised mosquito control programs for Marion County, overseeing a small army of technicians who spray ditches and collect mosquitoes from traps around the county to track the variety and size of the mosquito population.
Read More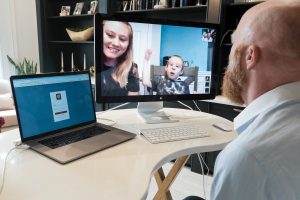 Telemedicine is a $21 billion worldwide industry that has long promised to overhaul health care but struggled as recently as six months ago to get steady traction.
Read More
Hotels see cleaning standards as a way to soothe jittery guests—and possibly win back business from rivals like home-sharing companies like Airbnb.
Read More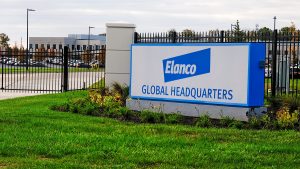 The Greenfield-based company, which spun off from Eli Lilly and Co. in 2018, said it expects the deal to close in early August.
Read More
The Indianapolis drugmaker also said it expects to begin dosing patients in a complementary clinical study in the U.S. in the coming days.
Read More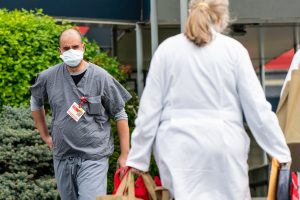 Much of routine health care came to a halt in March as hospitals cleared space for an expected wave of COVID-19 patients and authorities ordered a halt to surgeries and other procedures that could be postponed.
Read More
We support a community conversation about the way IMPD and police officers do their jobs. We support changes in use-of-force policies, police oversight and additional bias training.
Read More
The Greater Indianapolis Progress Committee is working on a path forward for everyone.
Read More
Unless resources can be found to help renters pay current and past rent, Indiana is likely to face a tidal wave of evictions, and the worst consequences will fall on families of color. Some
Read More
Systemic racism doesn't just hurt communities of color. It hurts the entire community by damaging racial relations and thus lowering the quality of our community. In truth, what hurts communities of color hurts white people, too.
Read More
Countless first-hand accounts and video evidence show that the protests were peaceful until IMPD started tear gassing, firing
Read More
Given the uncertainty, good decisions today need to incorporate farsighted thinking versus narrowband thinking. These complex decisions require a thoughtful and intentional process to increase the odds of having a favorable outcome.
Read More
You can't change your mistake. That ship has sailed. But you can resolve to never do it again.
Read More
How should BLS count the servers or hair stylists who did not work because of COVID-19 workplace closures? Technically, they ought to be counted as laid-off and unemployed. But apparently this isn't happening.
Read More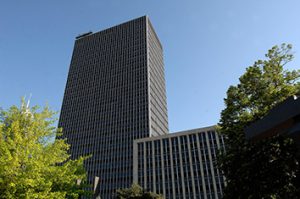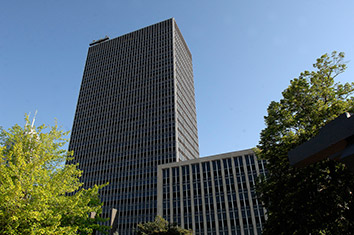 The council on Monday night also approved the mayor's plan to to immediately deploy nearly half of the $168 million it has received in federal coronavirus relief funds to help residents and businesses that have been affected by the pandemic.
Read More
Fomer Dean Steve Sandifird in March accepted a new job as Peoria, Illinois-based Bradley University's president. His contract there begins next week.
Read More
State attorneys general of Indiana, Arkansas, Michigan, Missouri, North Carolina, Ohio and Texas sued the two men and their Houston-based companies for violating the federal law governing telemarketing.
Read More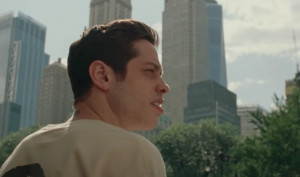 What is so refreshing about "The King of Staten Island" is that there isn't some big Hollywood arc to it.
Read More
The station, which had been identifying itself as 97.5 Kiss FM since August, is now known as Business News 97.5.
Read More
We need to ensure that on every decision-making board and committee—public, private and not-for-profit—there is diversity. Consider whether each of these groups reflects the community, with no members who are tokens.
Read More
The more you interact with others who are not like you, the better you will understand why change is needed and how to bring about that change.
Read More
Like it or not, it was our job to keep him safe.
Read More
Martin Luther King Jr. said a riot is the language of the unheard. But he also said riots are socially destructive and self-defeating.
Read More
Only African Americans have lived with nearly four centuries of the law being used not to protect rights but to suppress an entire people based on their race.
Read More
Dr. Woody Myers faces an uphill battle, but I think Hoosiers will appreciate the option for change—maybe small businesses might even benefit from some progress Myers could bring. We can already see potential contrasts.
Read More
It might help us inch away from helplessness toward something over which we can feel more control.
Read More
We must listen carefully to our brothers and sisters of color, and we must change the circumstances that cause a disparate impact on minorities and the poor.
Read More
We need you to stand up to the hateful rhetoric that emanates from the White House and by many within your party.
Read More
Within a month, we will know the effects of reopening. Meanwhile, don't listen to the man behind the curtain. Listen to Dr. Fauci.
Read More
Freedom is messy and complicated and comes with costs.
Read More
We were able to get the candidates on the record on important issues from the coronavirus response to immigration.
Read More
Governing from the middle works most of the time, but shoring up the base may become necessary in disquieting 2020.
Read More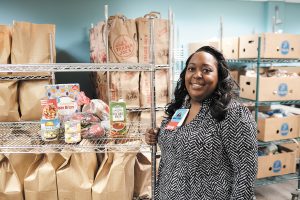 So far, the program has enrolled 275 people with diabetes. Health workers in the neighborhoods have completed more than 2,300 check-ins with them—helping them set up doctors' visits, coaching them on how to shop for food, and helping them with dozens of related problems, from transportation needs to medical insurance.
Read More
Community Health Network was one of the first behavioral health inpatient programs in the country prepared to care for patients with COVID-19.
Read More
The Local Initiative Support Corp. of Indianapolis is not trying to mandate solutions, Grain told IBJ. Instead, it aims to connect corporations and organizations that have resources with neighborhood leaders who have ideas about what people in those areas need.
Read More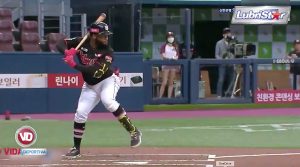 Mel Rojas Jr. was born here and played for the Indians at Victory Field. Now he's thriving in the KBO League, the only one on the planet playing baseball.
Read More