OCT. 25-31, 2019
In this week's issue, John Russell takes a close look at the 15 percent rate increase that Duke Energy Indiana has proposed for its customers. There's been a lot of pushback from those who have tried to analyze the rationale for the rate hike from information Duke submitted to the state, and many have accused the utility of making it difficult to critique the financial case. Anthony Schoettle explores how universities in Indiana are playing matchmaker between angel investors and startups with ties to their schools. And Susan Orr details a lawsuit filed by J.P. Morgan Securities against one of its former Indianapolis financial advisers, alleging that he has been improperly soliciting clients to follow him to a new job with another investment firm.
Key parties in the case have asked state regulators to order Duke to refile all its work papers and exhibits, with formulas and linked spreadsheets.
Read More
The brokerage alleges that Erik Weiss, since leaving for a job with Raymond James & Associates last month, has been improperly soliciting clients to follow him.
Read More
Colleges nationwide are launching angel networks that connect business executives and investors with entrepreneurs and startups with ties to the school.
Read More
Ask Miles about his wide-ranging resume, and he compares it to Forrest Gump's.
Read More
Grocery distributor SpartanNash is shutting down Fresh Kitchen, a prepared-meals division of Indianapolis-based Caito Foods Service that once held great promise.
Read More
With the unemployment rate at 3.2% and competition growing as multiple companies ramp up hiring, finding seasonal employees will be tough.
Read More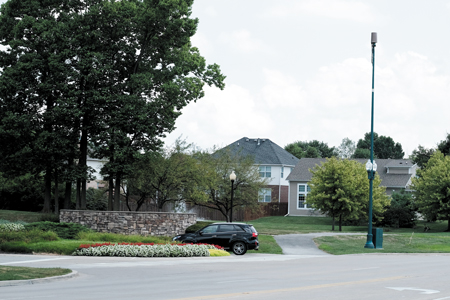 The resolution follows several weeks of discussion among Carmel officials and residents, who have expressed concerns about the health and safety implications of 5G technology.
Read More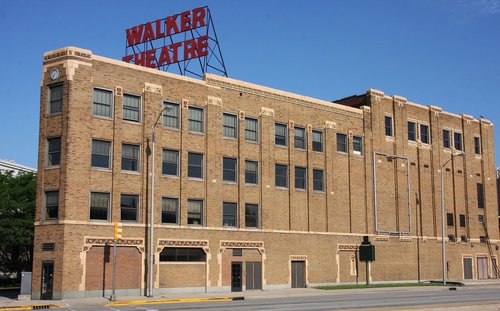 Indianapolis Mayor Joe Hogsett said Tuesday that the city intends to use New Markets Tax Credits from the U.S. Department of the Treasury to support development projects involving the Madam Walker Legacy Center, the Wheeler Mission Center for Women and Children and two other groups.
Read More
Third Street Ventures has received permits for nonstructural interior demolition of the former fire station near 56th and Illinois streets, but it hasn't yet firmed up the building's commercial use.
Read More
In his tenure as music director from 1987 to 2001, Raymond Leppard led the Indianapolis Symphony Orchestra on international tours and focused on producing recordings and radio broadcasts.
Read More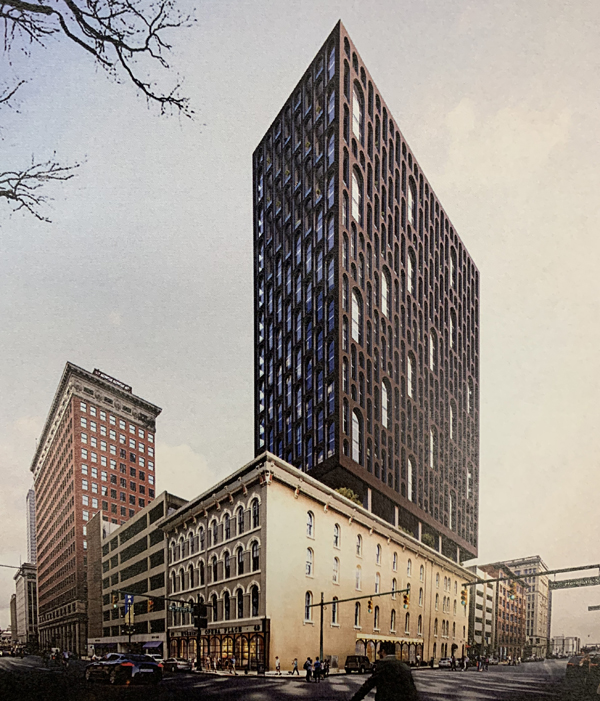 Members of the Indianapolis Historic Preservation Commission on Thursday said they would be hesitant to support the design for the proposed $60 million, addition. One even called it a "brutal proposal."
Read More
Old Town's sister companies are continuing to develop projects in Carmel, working on a large mixed-use development that will help transform downtown Westfield, and expanding their reach into West Lafayette, where the company is part of a $1 billion project being constructed next to Purdue University's campus.
Read More
Jeff and Anna Tegethoff spent 16 months renovating a condo at 429 N. Pennsylvania St. into what he calls an "urban oasis." But six months after moving in, they're putting the house on the market.
Read More
Inventory remains low. As of Sept. 1, the region had just two months of supply—10% less than at this time last year—meaning it would take just two months to sell out the current inventory of houses if no more came on the market.
Read More
Applications for home construction in the nine-county area have risen three months in a row following seven straight months of declines.
Read More
State legislators should be receptive. It's a reasonable follow-up to the 2015 Regional Cities Initiative, which split $126 million in tax amnesty funds among three regions.
Read More
There is a political leader answering the call for a bold vision. He isn't running for mayor of Indianapolis. But he is advocating for transformational change for central Indiana and beyond. And he is taking his ideas to the Statehouse. He is Fishers Mayor Scott Fadness.
Read More
Failing to move forward on USMCA and breaking down decades of North American trade relationships would spell chaos for manufacturers, suppliers, employees on both sides of the border and especially small businesses.
Read More
Individual rights have never been absolute. We believe there can be a balance between the common good and preserving individual rights. Bipartisan solutions are possible.
Read More
Loud doesn't always mean what we think it means, and it's definitely not always the enemy.
Read More
The estimated median household savings of retirees is $75,000. About 9% do not have any savings, 31% have savings of less than $50,000, and only 38% have savings of $100,000 or more.
Read More
In a national election, the odds of any one individual's vote changing the outcome is close to nil.
Read More
Medicare for All is not socialized medicine. It's government health insurance that provides access to the private health care delivery system.
Read More
A City-County Council Committee on Monday recommended approval of a new tax-increment financing district for the Twin Aire neighborhood, which could lead to development opportunities in an area that will soon be home to the city's new criminal justice complex.
Read More
The audit determined that Greenfield-Central Schools' former business manager, former assistant superintendent and former associate superintendent were each significantly overpaid between 2010 and 2018.
Read More
The Pacers did not announce financial terms of the deal though ESPN.com first reported it was worth $77 million in guaranteed money and Sabonis could make as much as $85 million with bonuses.
Read More
If the NCAA will not pay athletes, they at least deserve the opportunity to earn income from business opportunities they can generate on their own.
Read More
The inconsistency of all the potentially competing laws will create chaos and open the door to abuse by self-interested parties and "boosters."
Read More
A college degree never was and still isn't required to be a technologist.
Read More
School districts do not have enough money to support our teachers.
Read More
The hard truth is that more American women—of all races—are dying of pregnancy-related complications than in any other developed country.
Read More
Years of data from across the United States show that, when the price of nicotine-containing products increases, consumption decreases.
Read More
The heartache and stress caused by an unstable system for loved ones and for the individuals with disabilities is truly heartbreaking.
Read More
Excluding religious principles from the public square is exactly the goal of the secularists.
Read More
Trump's actions grow more and more outrageous because he has never faced serious consequences for them.
Read More
Trump is getting a liar's dividend by inventing stories about Biden that are repeated by his propagandists.
Read More
Under normal circumstances, a mistake like that doesn't have a big blast radius, but this is campaign season.
Read More
He would like for us to forget the votes he has taken … . Sorry, senator; that just isn't possible.
Read More
I am not suggesting we all agree on the issues or solutions; however, we all have a chance to get off the sidelines.
Read More
I'm proud of this city, love this city, am concerned for this city, and am optimistic for all of the things this city can become.
Read More
They were fierce competitors on the court, but now they're coming together to remember a bygone era.
Read More