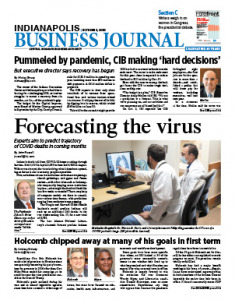 OCT. 9-15, 2020
Gov. Eric Holcomb has made a lot of promises to Hoosiers since unexpectedly becoming his party's nom- inee for governor in 2016 after then-Gov. Mike Pence ended his campaign so he could become the vice presidential candidate for Donald Trump. An analysis by IBJ's Lindsey Erdody finds that Holcomb has accomplished or at least made progress on most of them. Also in this week's issue, John Russell examines what the latest computer models are indicating about the death toll in Indiana from COVID-19. And Mickey Shuey examines how the owner of the Indiana Convention Center and Indianapolis' major sports venues is planning for an extremely lean 2021 with revenue reduced by a third.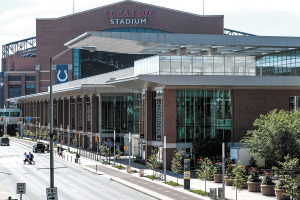 But Executive Director Andy Mallon says he's "very confident" the board will recover from not only the pandemic but also necessary spending cuts and financial hits over the next 18 months.
Read More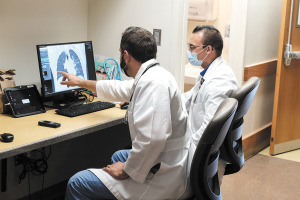 In the absence of a crystal ball, forecasting models offer the next best thing: a rough guide for people to guess when they might get back to something resembling normalcy.
Read More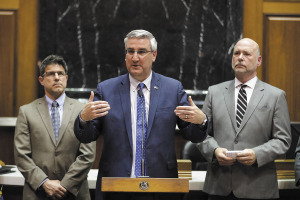 IBJ looked at 30 of the more measurable commitments the governor has made over the last four years to see whether he's lived up to what he promised and what Hoosiers can expect if he wins a second term.
Read More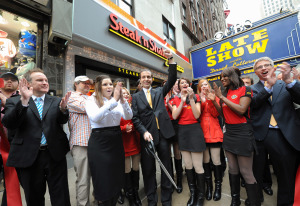 Biglari Holdings' Sardar Biglari is pushing for reforms at Cracker Barrel Old Country Store even as Biglari restaurant Steak n Shake teeters.
Read More
Special legislation passed in 2019 that caps Carmel's income tax revenue growth at 2.5% per year for three years, with any excess transferred to Fishers, was triggered in the first year it could apply.
Read More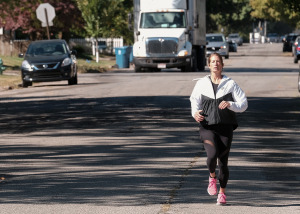 For most races nationwide, including the Indianapolis Monumental Marathon, participants run or walk on their own on a date and route of their choosing, rather than crossing a finish line amid a cheering crowd.
Read More
While her battle with cancer was difficult, Kristine Camron says, it wasn't nearly as tough as the struggles she's faced this year during the pandemic.
Read More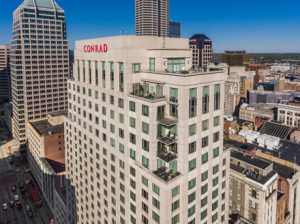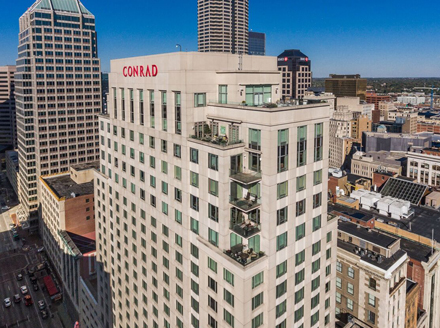 Like most hotels, the Conrad Indianapolis has been hammered by the pandemic and the related shutdown of conventions and other hospitality-related events and establishments that create business for the hotel.
Read More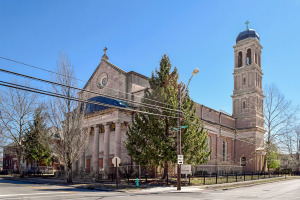 The massive Italian Renaissance edifice, with its 136-foot bell tower, in August landed for the second year in a row on Indiana Landmarks' 10 Most Endangered list.
Read More
Granted, Holcomb and his campaign have nothing to gain politically by introducing creative policy proposals in the midst of a safe race. But how about January? He'll have four years and little to lose by making bold proposals that can help those who are struggling, shore up our weaknesses and make Indiana more economically competitive than ever.
Read More
The university is uniquely positioned to contribute to Indiana's public health and talent pool, making IU's search for a new president more important than ever.
Read More
Pre-pandemic, Indiana Department of Workforce Development data indicated that 80% of in-demand jobs over the next decade would require some level of college. This number will likely rise as businesses accelerate adoption of new automation and artificial intelligence strategies to avoid future disruptions.
Read More
To those businesses who continue to keep thousands at home and away from downtown, why? Indianapolis desperately needs your employees to return.
Read More
The pandemic has highlighted the fragility of many Americans' financial situations. We need to start prioritizing saving and self-reliance.
Read More
As a society, we assume the most prominent business leaders have it all together—that they are brimming with confidence and are unshakable. We have conditioned ourselves to believe that leaders must be ever confident—that an organization's CEO must have the answers, whether that's because he or she is at the top of the organizational chart or because the leader has control.
Read More
Economists pretty much across the board argue that a nation's trade balance is a byproduct of its investment opportunities and proclivity to save.
Read More
In her Sept. 4 column [Privatizing parking meters is a mistake we're stuck with], academic and scholar Sheila Kennedy revived her assault on one of Mayor Greg Ballard's signature achievements: the ParkIndy initiative. Mrs. Kennedy's partisan broadside omitted the most salient point about ParkIndy: Ballard took thousands and turned it into millions. Prior to the […]
Read More
If John Mutz could have achieved on the state level what the Trump administration achieved nationally, he would have rushed to press with a special campaign brochure touting his achievements that Hoosier voters would surely have respected and appreciated.
Read More
I hope other traditionally Republican voters follow his lead and vote to remove this toxic presence known as Trump—who has done so much damage to our country at home and abroad—from the White House.
Read More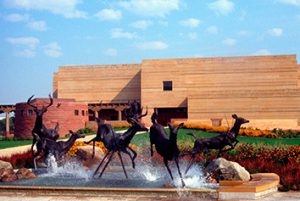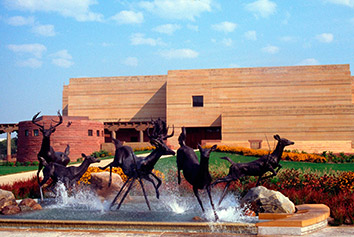 The Indy Attraction Pass offers bundled access to Conner Prairie, Eiteljorg Museum of American Indians and Western Art, Indiana State Museum, Indianapolis Zoo and The Children's Museum of Indianapolis.
Read More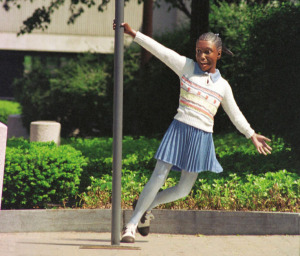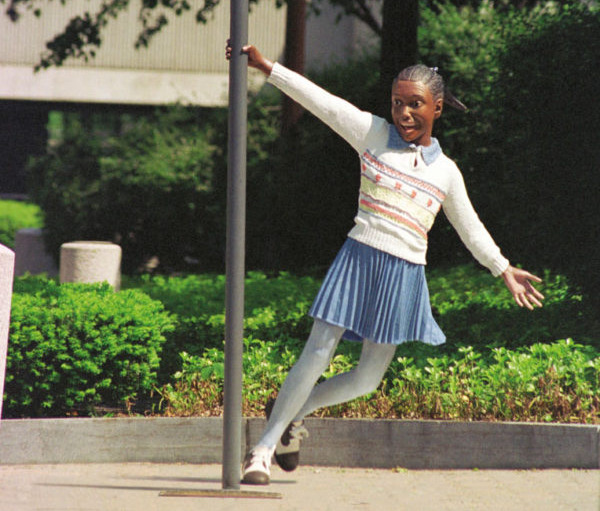 The appropriation on top of next year's requested $1.3 million for public arts will purchase the city's first statues from the J. Seward Johnson collection featuring people of Black and Indian descent.
Read More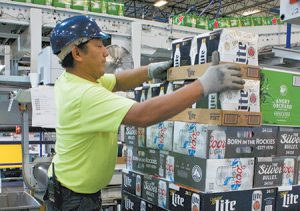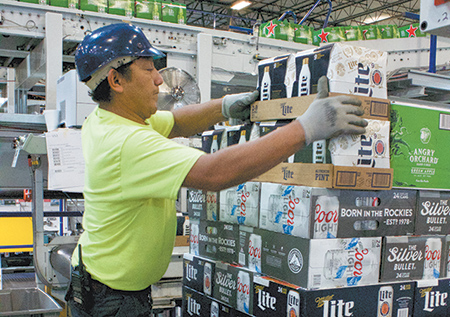 Indianapolis-based Monarch, family-owned and locally operated since 1947, is the state's largest beer distributor. It has about 600 employees.
Read More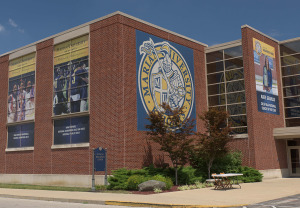 The Indianapolis university said it was halfway to its $50 million fundraising goal for the school after a $24 million gift from the Witchger family and other donations.
Read More
Bart Peterson, former two-term mayor of Indianapolis, said he returned to the educational not-for-profit to fill a gap left by the death of Christel DeHaan in June.
Read More
Do we need to upend the entire tradition because of one bad night?
Read More
The debate was illuminating. … It was a large window into our choice this election.
Read More
We have lost our ability to humanize those who came to our shores seeking our help.
Read More
On the debate stage, Trump stood in all his naked glory—his bad behaviors of the past four years condensed into an hour-and-a-half spectacle.
Read More
I will be voting against Trump, but I will also be voting for Biden.
Read More
Trump is far from my ideal for a president, but he is right for the job.
Read More
Have we finally—after four painful years—reached the point where enough is enough?
Read More
I consider myself a feminist, and that is not just sycophantic rhetoric aimed at all the strong women in my life.
Read More
Informed public policy that is inclusive of the diverse views of our state's residents is better public policy.
Read More
We know everyone has implicit bias—which raises the challenge of figuring out how to manage it in order to arrive at bias-free decisions.
Read More
The effort to rapidly bring an effective vaccine forward for massive distribution and inoculation has been truly amazing.
Read More
Everything comes with a price, and, when casinos produce huge profits, greed is sure to follow.
Read More
Hiring a coach is one of the most important moves a franchise makes, but there's no formula for success.
Read More