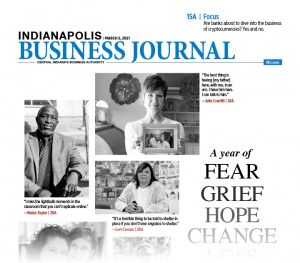 MARCH 5-11, 2021
The COVID-19 pandemic swept into Indiana a year ago and upended our lives in ways that affected our health, freedom of movement and financial security. The latest issue of IBJ collects the first-hand stories of 11 Hoosiers who have struggled to come to grips with fear, change and loss during the crisis and now are charting a way forward. Also in this week's issue, Mickey Shuey explains why March Madness won't be a boon to the city in terms of corporate entertaining. And Kurt Christian details the plans for a youth-sports project in Whitestown that could lead to a network of similar developments across the Midwest.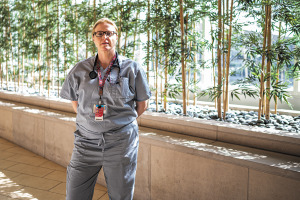 Nothing in Indiana University Health pulmonologist Dr. Caitriona Buckley's 18 years of practicing medicine has even come close to the stress of this past year.
Read More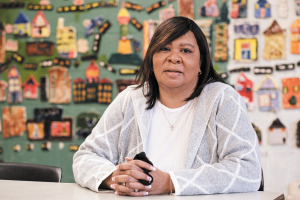 The pandemic changed just about every aspect of Lori Casson's job as executive director of Dayspring Center.
Read More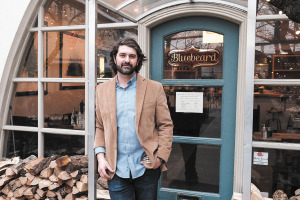 Restaurateur Ed Battista says Bluebeard and Amelia's have gone through radical changes to keep the businesses afloat and maintain the human relationships at their core.
Read More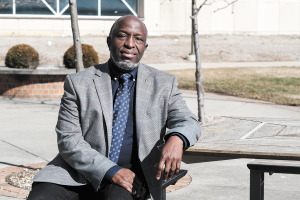 Nolan Taylor says the online processes he and his students have to navigate get more grueling by the day.
Read More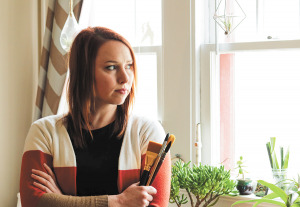 Andrea Haydon was notified by email that her job at Ratio Architects was being eliminated. She has since started her own firm.
Read More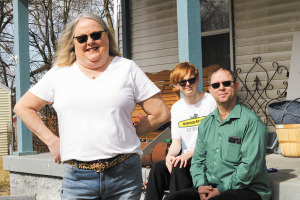 Dee Alderman's doctors told her in November, as cases heated up, to stay home completely; her husband and son decontaminate every time they come in the house.
Read More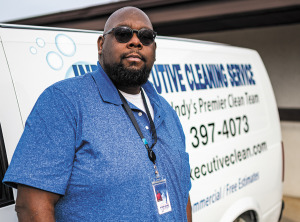 Jason Welch hopes his Indy Executive Cleaning will retain the customers it's gained in the past year.
Read More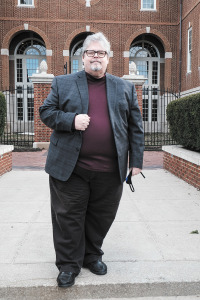 Three months after Dan McFeely was released from the hospital, he still struggles with shortness of breath and gets exhausted more quickly than before he caught the virus.
Read More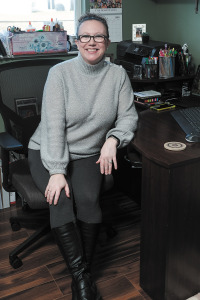 Former JW Marriott employee Lisette Woloszyk watched things go from bad to worse in March, as cancellations for the city's hotels racked up alongside COVID-19 cases.
Read More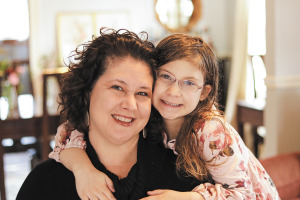 Kelly Tingle contacted her doctor early in the pandemic, to get control of her anxious thoughts.
Read More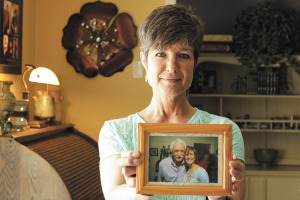 Julie Cranfill lost her father to COVID-19 last March. Because of pandemic restrictions, she felt there was no way to publicly remember her dad, to tell the world what a wonderful father he was.
Read More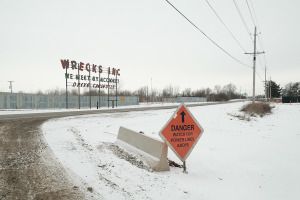 A local developer and a Missouri-based startup view a former junkyard as a proving ground—for young athletes, and also for the firms' goal to build a network of youth-sports developments.
Read More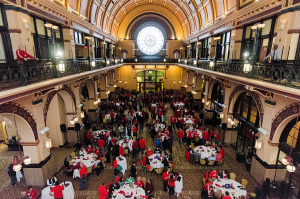 Other than a few facilities that will be COVID testing sites, team lounges or overflow areas, most event spaces that usually glean revenue from tournament gatherings could be left out in the cold.
Read More
Indianapolis artist Tasha Beckwith was chosen by the Indianapolis Airport Authority's public-art selection committee to create an 11-foot-high, 75-foot-long mural depicting Madam C.J. Walker's impact on Indianapolis.
Read More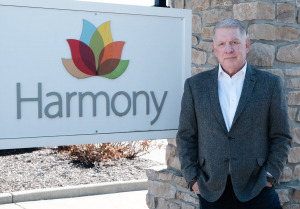 Estridge, 63, said a recent lung transplant, along with other factors, convinced him now was the right time to step away from his company after nearly 40 years in the business.
Read More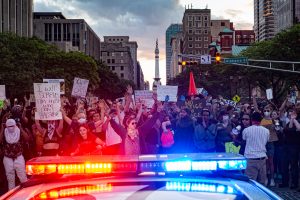 The 44-page report, made public Friday, examines the events of May 29 through June 1, when social justice protests took over the streets of downtown Indianapolis following the death of George Floyd in Minneapolis.
Read More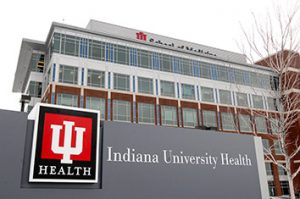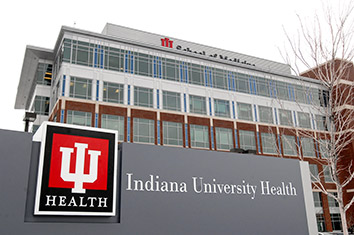 Declines were seen almost across the board in patient service categories, including hospital admissions, surgeries, ER visits, radiological exams, due in part to a government order to shut down elective procedures for several months.
Read More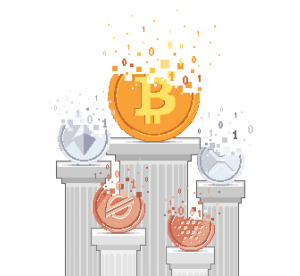 The Office of the Comptroller of the Currency, which regulates federally chartered U.S. banks, has recently given banks the go-ahead to engage in certain types of cryptocurrency transactions.
Read More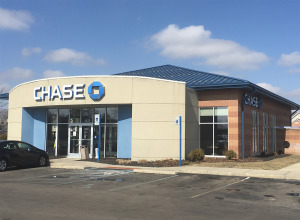 The installations are happening at Chase branches across the United States, and each installation will provide 30% of that branch's annual power needs, Chase spokeswoman Carlene Lule said.
Read More
Many businesses are facing liquidity constraints or are being required to redesign their business model to respond to evolving consumer trends or supply-chain disruptions.
Read More
Senate Bill 373 would create a state-sponsored carbon market in Indiana that would help pay for efforts to reduce the amount of greenhouse gases that get trapped in Earth's atmosphere.
Read More
Hosting March Madness is an opportunity that has been in the making for nearly four decades as city leaders focused their economic development efforts on the business of sports.
Read More
In a country that is increasingly removed from anything resembling actual democracy, people who live in the nation's cities have demonstrably less political voice than do their country cousins.
Read More
Under proposed legislation, if a charitable bail organization wanted to assist more than four people a year, it would need to be represented by a for-profit bail bond agent.
Read More
People management abilities are extremely valuable, whether or not you are in a leadership position or have the title of manager.
Read More
I'm happy that our familiar manifestations of joy are on the horizon, but my crystal ball (my hairless head) tells me 2022 and 2023 could produce the largest consumer debt burdens of all time.
Read More
The price mechanism could be enormously useful in reallocating the vaccine from places where the capacity to vaccinate is lacking to places where it can be effectively used.
Read More
Our government and financial markets need their leaders and members to act with good will and in good faith, to understand their role in upholding and advancing the system, and to hold bad actors accountable.
Read More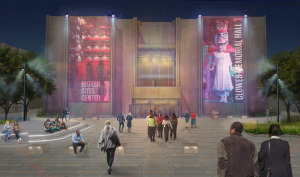 The project is the first phase of a larger upgrade expected to include an expansive outdoor plaza at the entrance of the 58-year-old performing arts venue.
Read More
J. Michael Durnil served as CEO of the Indianapolis-based Simon Youth Foundation from December 2010 until last month.
Read More
Steak 'n Shake Inc. is accusing the investment firm of misusing confidential business information in a scheme to take control of the restaurant chain's assets.
Read More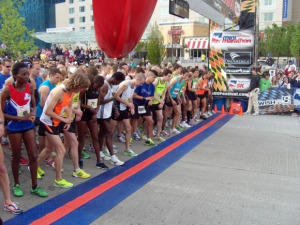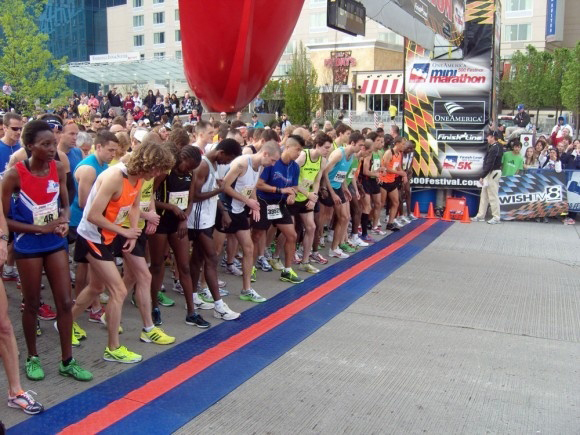 The decision by the not-for-profit 500 Festival also applies to its 5-kilometer event. Both events still are set for May 8, albeit now in virtual formats.
Read More
The utility's R. Gallagher power plant, which boasts twin smokestacks that have long towered over the Ohio River city of New Albany, was scheduled to be retired in 2022, but will now close much earlier.
Read More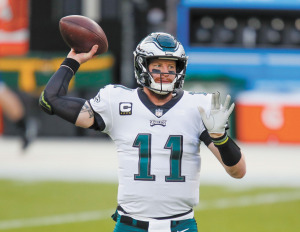 Whether it's a need for better health, a better circumstance or simply more opportunity, reclamation projects have found this to be a welcoming city over the years.
Read More