OCT. 20-26, 2023
One of the sticking points in the battle between the United Auto Workers and the Big Three automakers is the UAW's demand that the wave of new electric vehicle battery plants fall under its contract and pay demands. Neither Ford nor Stellantis has agreed, putting two planned Stellantis and Samsug SDI plants in Kokomo squarely in the middle of the melee. Also in this week's issue, Mickey Shuey outlines the differences between mayoral candidates Jefferson Shreve and Joe Hogsett on the use of incentives to spur downtown development. And Dave Lindquist explores the life cycle of public art and specifically how communities deal with the loss of murals.
On Nov. 18-20, the History Channel will broadcast the 23-year-old's eight-episode documentary series that chronicles the life of President John F. Kennedy.
Read More
Union leaders want promises from the Big Three automakers that their wave of new electric vehicle battery plants will fall under the UAW's contract and that workers at those plants will make UAW assembly wages of $32 an hour.
Read More
While incumbent Joe Hogsett says a broad use of incentives like tax-increment-financing bonds is often necessary to bridge funding gaps, Jefferson Shreve favors a moderated use of the city's incentive toolbox.
Read More
In an effort to gain some clarity, the U.S. Copyright Office is seeking public feedback on a wide range of questions about AI-related copyright issues.
Read More
Public art stakeholders said it's not ideal to paint over a revered mural without notice.
Read More
Sports myths are usually harmless enough, and they usually are more dramatic than the truth. But the truth should always win out in the end.
Read More
Chuck Surack is the founder and former CEO and chair of Fort Wayne-based Sweetwater Sound, an online retailer of musical instruments and audio equipment that he established in 1979 as a four-track recording studio in the back of his Volkswagen bus.
Read More
Not Just Popcorn Etc. offers more than 400 flavors of popcorn and keeps about 85 in stock at its store in Edinburgh.
Read More
Gov. Eric Holcomb's office says the U.S. Department of Energy will award up to $1 billion in grant funding to the Midwest Alliance for Clean Hydrogen, or MachH2, which consists of more than 70 Midwest public and private organizations.
Read More
A national study by Americans for the Arts lists $151.7 billion of economic activity for the U.S. not-for-profit arts and culture industry.
Read More
Renovations to the former Georgetown 14 Cinema are expected to cost $15 million as part of an operating agreement the dine-in theater chain has reached with building owner Fabio de la Cruz.
Read More
Increasing numbers of borrowers are falling behind on their credit-card and auto-loan payments, but banking and economic experts say this is not necessarily a sign of economic troubles ahead.
Read More
We remain hopeful that environmental concerns can be allayed with advancements in technology and believe that it makes sense to keep Indiana companies in the lead on such developments.
Read More
This past Wednesday, Inside INdiana Business launched the weekly South Bend/Elkhart Region Report, a free email newsletter authored primarily by reporter Carley Lanich, who is based in South Bend.
Read More
We now have the potential solution to significantly improve health equity in the Hoosier state while also stimulating economic growth for the state and strengthening health care practices that call Indiana home.
Read More
This proposal to eliminate the income tax altogether is not a way to help all Hoosiers—it's a way to keep high-earning Hoosiers from having to pay their fair share in taxes.
Read More
Running a business for the first time is incredibly difficult and undeniably risky.
Read More
People I meet are often curious about why we decided to sell, the process of selling our business, and what the business looked like after the acquisition.
Read More
Claudia Goldin's research found that childless men and women earn about the same, but having children reduces women's earnings because they mainly bear the costs of combining work with family and have limited workplace flexibility.
Read More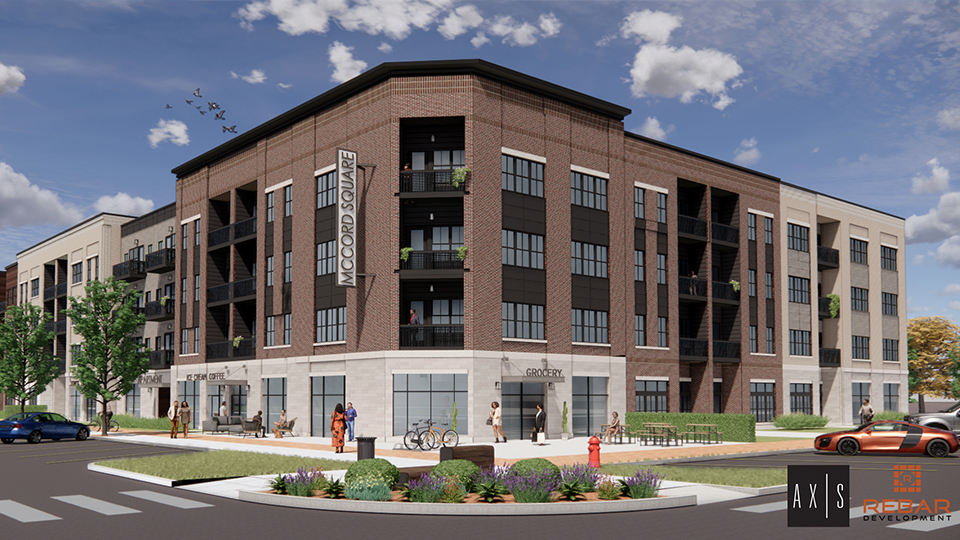 The Indiana READI program has provided funding for more than 360 economic development projects since it was launched in 2021.
Read More
The $4.5 million in funding comes from the latest two-year state budget approved this year by the Indiana General Assembly. VU said the effort will help address a growing demand for professionals in the aviation industry.
Read More
The city's plans include additional streetlights, and median and landscape construction. Fishers will also offer facade improvement grants for qualified commercial properties.
Read More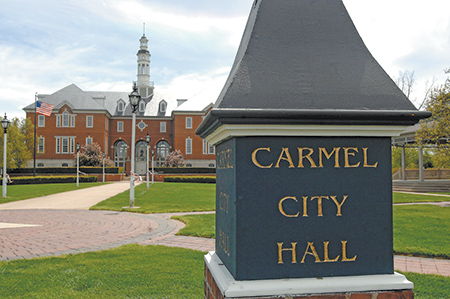 The Carmel City Council on Monday vote voted 9-0 to approve a 3% salary increase for the city's elected officials, which include the mayor and city council.
Read More
Sales of existing homes in the 16-county area have fallen for 20 straight months.
Read More
Laura Berry has grown her organization from a staff of one (herself) into what she says is among the most respected domestic violence coalitions in the country.
Read More
Danielle Carey Tolan will become Westfield mayor-elect Scott Willis' chief of staff.
Read More
As a member of the firm's executive committee, Lucy Dollens helped negotiate and integrate two key mergers.
Read More
Under the leadership of Marlene Dotson, the Indiana Latino Institute has expanded in myriad ways to better serve and advocate for Latino Hoosiers.
Read More
Caryn Glawe is chair of the Indiana Bar Foundation Board and also volunteers for its programs, such as high school mock trials.
Read More
Jennifer Green's career in accounting took a turn when she was part of a reduction of staff at IU Health.
Read More
Kären Haley is raising $28.5 million to expand the trail along South Street, Indiana Avenue and 10th Street.
Read More
Among Holli Harrington's noteworthy accomplishments is providing equitable access to vendor opportunities.
Read More
Lauren James best knows the merits of the Mitch Daniels Leadership Foundation because she is a graduate fellow of the organization herself.
Read More
Julie Manning Magid is helping to lead the Indiana University Kelley School of Business hired as it transitions its Indianapolis location from IUPUI to IU Indianapolis after IU and Purdue dissolve their joint campus next June.
Read More
Katherine Malarsky is primarily responsible for the technical aspects of tax filings related to international tax, but within the adviser, tax and audit firm itself, she is helping to reshape KSM for the future.
Read More
Crystal Hinson Miller leads Indiana University Health's environmental, social and governance activities in addition to her role of "curating a culture of philanthropy."
Read More
Wendy Noe has proven instrumental in the growth of Dove Recovery House and the number of women it helps to overcome substance use disorder, homelessness or physical, emotional or sexual abuse, free of charge.
Read More
As one of Elanco Animal Health's top legal executives, Shiv O'Neill is a trusted adviser who anticipates issues and develops strategies to mitigate risk and achieve commercial goals.
Read More
Lise Pace's contributions extend beyond Bosma Enterprises' role of providing employment opportunities to people with vision loss. She is an advocate for people with disabilities.
Read More
As a marketing leader for Indiana's economic development arm, Salena Scardina has elevated the message that the Hoosier state is good for business.
Read More
Rupal Thanawala is much more than the leader of global IT provider Trident Systems. She also is a mentor, peer adviser, business partner, philanthropist, investor and, of course, an entrepreneur.
Read More
Kim Thomas is vice president of DEI and community affairs at OneAmerica, where she is accelerating the company's DEI vision and strategy and blending the company's DEI and community affairs efforts.
Read More
Anne Penny Valentine is chief of staff for Lt. Gov. Suzanne Crouch and chair of the Indiana Arts Commission.
Read More
Dr. Lindsay Weaver is state health commissioner, leads the Indiana Department of Health, is an assistant professor of clinical emergency medicine at the IU School of Medicine and practices emergency medicine at IU Health Methodist Hospital.
Read More
Anne White is president of Lilly Neuroscience and executive vice president at Eli Lilly and Co.
Read More
As chief police officer, Donna Wilkinson has streamlined the Pacers Sports & Entertainment recruiting process, diversified its hiring pipelines and onboarded more than 50% of its current full-time workforce over the course of two years.
Read More
Shannon Williams started her career as a journalist but was looking for something more impactful, which led her to The Mind Trust, where she is chief operating officer and executive vice president.
Read More