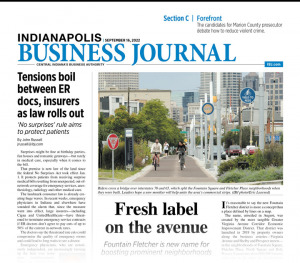 SEPT. 16-22, 2022
Duke Realty Corp. was founded in Indianapolis in 1972 and became one of the biggest real estate investment trusts in the Midwest. In June, it entered into a $26 billion merger agreement that will make it a small part of a West Coast-based developer. Mickey Shuey documents the last days of Duke Realty. Also in this week's issue, John Russell charts the escalating tensions between emergency room physicians and insurance companies over reimbursement rates. And Dave Lindquist reports on the effort to boost businesses southeast of downtown by creating a new label for the area: Fountain Fletcher.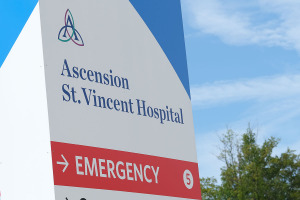 The federal No Surprises Act—which took effect Jan. 1 and protects patients from receiving surprise medical bills resulting from unexpected, out-of-network coverage—is already creating huge waves.
Read More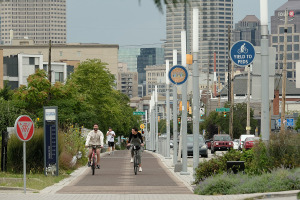 The brand, unveiled in August, was created by the Greater Virginia Avenue Corridor Economic Improvement District to market businesses in Fountain Square, Fletcher Place, North Square and Holy Rosary.
Read More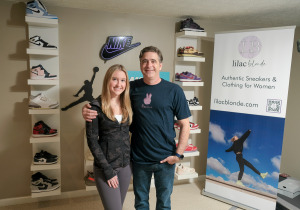 Abby Vitale's struggle to find sneakers she liked in a woman's size 7 last year at a shoe resellers' convention has led to a growing business and has established an online community for female sneakerheads.
Read More
Indiana's entrepreneurial community has high hopes that the new service will help attract more out-of-state investment in Hoosier startups.
Read More
Since 2015, West Lafayette High School and Purdue University alum Ellen K has hosted the morning show at iHeart Radio's KOST-FM, which bills itself as Los Angeles' "feel good" station.
Read More
As the regular season careens toward the finish line—in Victory Field and elsewhere—we highlight some eccentric numerical feats of summer.
Read More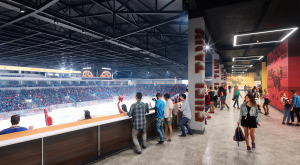 Fishers officials on Wednesday announced a $650 million expansion plan for Fishers District that includes the arena, a new event center, residential and lodging developments, and entertainment and dining options.
Read More
The developer behind the proposed revamp of the former Jail II and Arrestee Processing Center facilities on the eastern edge of downtown Indianapolis said he expects city incentives for the project to be secured by the end of this year.
Read More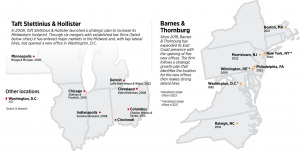 September began with two law firms that have offices in Indianapolis announcing they were expanding into new markets, providing another indication of the legal industry's increasing appetite and pressure to get bigger.
Read More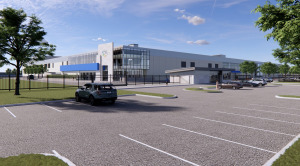 City officials said Stevanato Group wants to increase its total investment in its Fishers plant to $512 million and its hiring plan to 515 employees. The facility is under construction near 126th Street and Cumberland Road.
Read More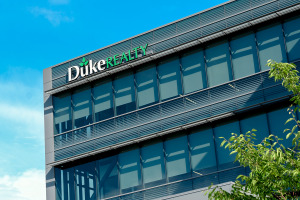 Duke Realty Corp.'s legacy will linger beyond its pending $26 billion all-stock acquisition by industrial-sector behemoth Prologis Inc., expected to close early next month.
Read More
Stemming the drop in Hoosier high school graduates who choose college will take a multi-pronged effort by the state, universities, high schools and parents.
Read More
Making decisions is exhausting. If you're feeling tired, you should try delegating decisions.
Read More
Driven by frustration with "Big Tech," the bills bar innovative tech firms from selling inexpensive, private-label products and from bundling services, such as free shipping, in ways that help consumers.
Read More
Schools should be resourced, supported and held accountable for preparing all students to succeed at their best-fit colleges of choice, all the way to the finish.
Read More
I've determined that a person's ability to apply urgency in less-than-imminent situations is what puts that person at a distinct advantage.
Read More
Whether you are giving a speech or presentation to a live or virtual audience, the adage is true that actions speak louder than words.
Read More
A satisfying job serves oneself and one's family, the community and the larger society.
Read More
Rural, urban and suburban Hoosiers depend on each other to create a healthy economy and positive future. All regions of the state benefit from good connectivity. Thanks to IBJ for reporting Policy Analytics' research concluding that Marion County's most populous county, ranks last in funding-per-vehicle mile, receiving only 12 cents for every dollar it contributes […]
Read More
Our businesses, schools and government leaders are rising to the challenge of keeping the American dream alive.
Read More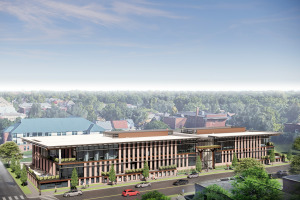 The not-for-profit organization said it has outgrown its existing 15,000-square-foot headquarters building at 26 N. Arsenal Ave. due to heavy demand for its services and programs.
Read More
The partners will utilize the Indiana Network for Patient Care, which was created by Regenstrief and is managed by the Indiana Health Information Exchange, to mine data from electronic health records.
Read More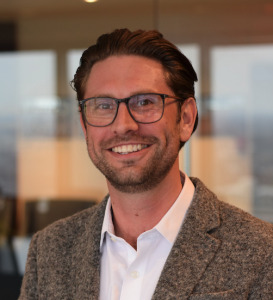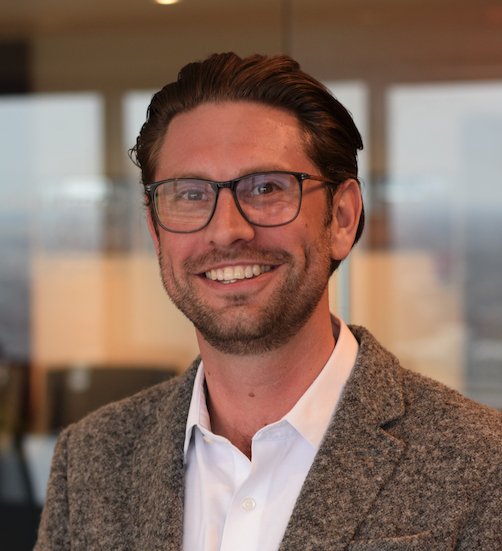 Ian Nicolini, who has served as Indy Chamber's chief operating officer since October 2020, is leaving his position to join a commercial real estate developer working to recruit businesses to a high-tech research district planned in Boone County.
Read More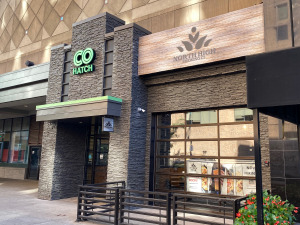 The Ohio-based brewer plans to begin serving pizza and craft beer Thursday in part of the former Granite City Food & Brewery location in the downtown mall.
Read More
As prosecutors, our priority is to hold those accountable who harm others in our community.
Read More
As prosecutors, our priority is to hold those accountable who harm others in our community.
Read More
Putin's hubris has humbled Russia and set her back multiple generations.
Read More
Economic uncertainty will require not-for-profits to be prepared to adjust quickly to a fast-changing economic landscape.
Read More
The world can be a better place if we decide to make it better.
Read More
When it comes to being asked direct questions … some of them cannot and should not be answered with a "yes" or "no."
Read More
A big reason for the high costs is that, for a while in this country, we had the idiotic belief that everyone should go to college.
Read More
Two of the most concerning categories of students are Indiana's Hispanic and English Language Learner students.
Read More
In advance of the 2016 and 2020 elections, Trump told his supporters that, if he didn't win, it would be due to a rigged system and outright fraud.
Read More
Since 2018, we have had over 30 women file to run for office.
Read More
Democracy is a participation sport. It doesn't work without citizen involvement.
Read More
Who will be this century's Barry Goldwaters or Howard Bakers, standing for country over party?
Read More
We should desire elected officials nuanced enough to understand diversity and display integrity.
Read More
Reporters and newsroom staff today are being asked to carry the same workload three or four folks might have carried back in the late 1990s or early 2000s.
Read More
Artistic flourishing might not eliminate food deserts or stop homicides, but it is an antidote to despair.
Read More
Non-physicians … will second-guess and challenge physicians who are acting in a responsible, evidenced-based, good-faith manner.
Read More
This desire for safety is not just an individual wish, it is a communal one.
Read More