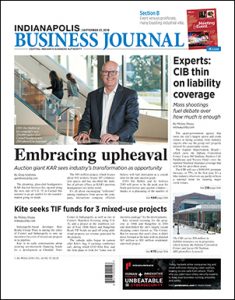 SEPT. 27-OCT. 3, 2019
KAR Auction Services' roots in the physical car auction industry go back decades, but its leaders see a fateful fork in the road ahead. Greg Andrews reports that they're investing heavily in their digital business with the goal of becoming an industry leader in online auctions and in the use of data to strengthen and expand business relationships. Also in this week's issue, Mickey Shuey reports that the quasi-governmental agency that owns the city's major sports facilities is facing scrutiny from industry experts who say the group isn't properly insured for catastrophic events. And Samm Quinn explains how an administrator at a west-side high school is helping shape the characters of students by hosting barbershop sessions and cutting their hair.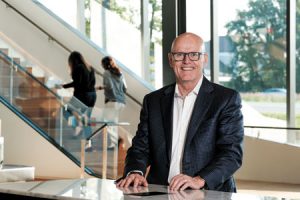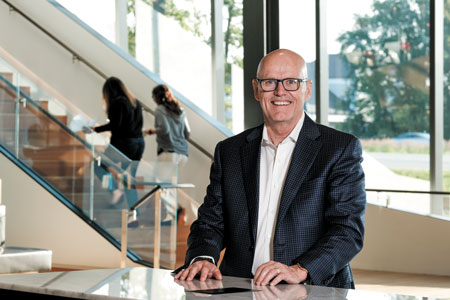 CEO Jim Hallett predicts that 2019 will be the peak year for brick-and-mortar auto auction volumes, but company officials aren't sitting around wringing their hands and wishing for the past.
Read More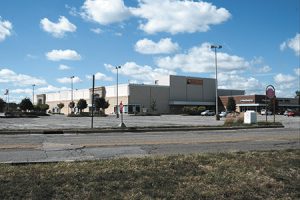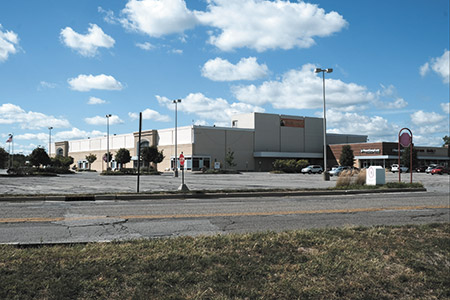 Indianapolis-based developer Kite Realty Group Trust is asking the cities of Carmel and Indianapolis to ante up incentives for a trio of mixed-use projects in its pipeline.
Read More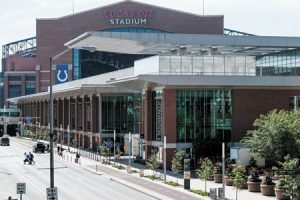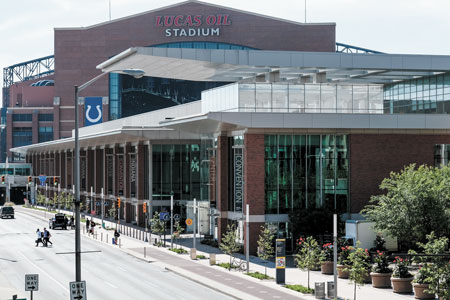 The board carries $56 million in liability insurance for its facilities, including a $1 million general liability policy and a $55 million umbrella policy.
Read More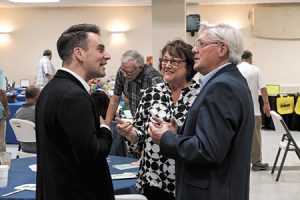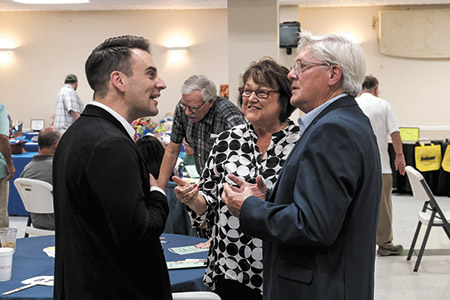 Democratic gubernatorial candidate Josh Owens, the 34-year-old CEO of tech firm SupplyKick, has never held elected office. But he doesn't consider that a bad thing.
Read More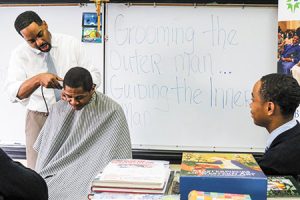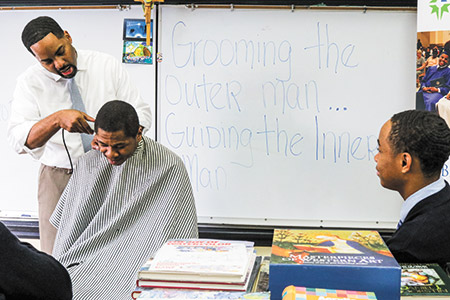 During a weekly barbershop session Vice Principal Fred Yeakey holds at Providence Cristo Rey High School, the educator works to "groom the outer man while guiding the inner man," as he puts it.
Read More
Severely wounded while serving in the Middle East, Jeff Mittman underwent dozens of surgeries and years of rehab while trying to figure out how he could again provide for his family.
Read More
The National Science Foundation is expanding its funding for Trusted CI—also known as the NSF Cybersecurity Center of Excellence—which is helping thousands of researchers keep their work and their data safe.
Read More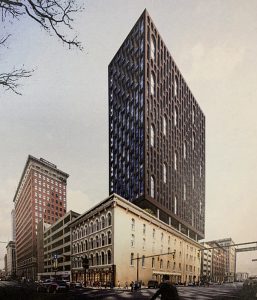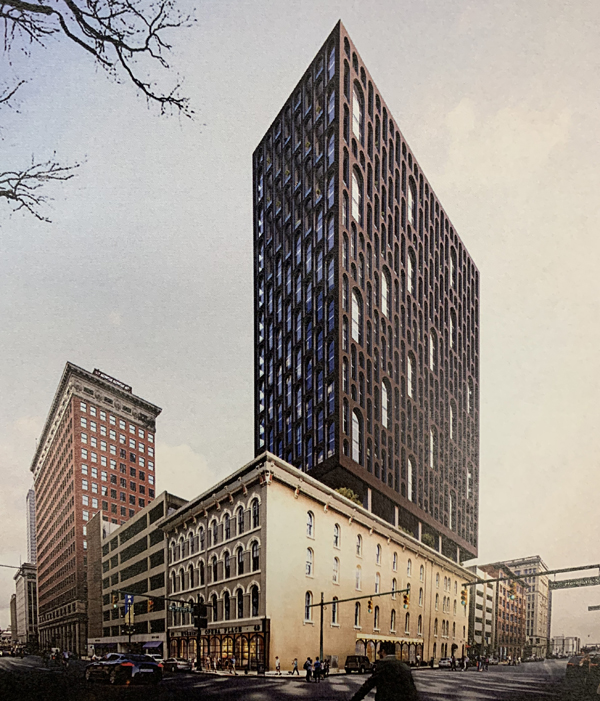 Plans for the development include a 220-room hotel and 32 residential units. The addition would boost the existing historic building from four to 26 stories.
Read More
The vision for the series is very simple right now: Revisit what made racing Indy cars so very popular and get back to that model.
Read More
Zylo is a software-as-a-service company that helps enterprises manage other SaaS subscriptions. It was launched out of High Alpha Studio, the Indianapolis-based startup and venture firm.
Read More
Indianapolis officials expect to move forward with razing the blighted northeast-side complex, after the owner failed to request a last-ditch hearing by the state's Supreme Court.
Read More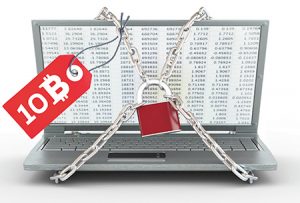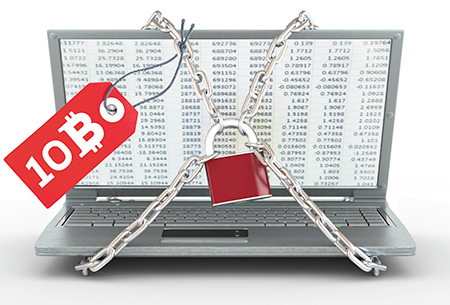 While major corporations and large government agencies have taken detailed, elaborate steps to guard against the problem, smaller municipalities, companies and organizations are in something of a bind. Protecting such small groups against ransomware (or at least improving their chances of recovering from an attack) can be time-consuming and costly.
Read More
But some ethical hackers worry the industry, which has historically prioritized making their machines easier for election administrators to use rather than making them as secure as possible, isn't ready to make big changes. They fear the companies won't work quickly enough to fix the bugs they discover and could use non-disclosure agreements to enforce silence about dangerous bugs that could compromise an election.
Read More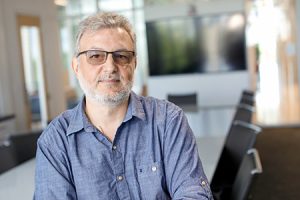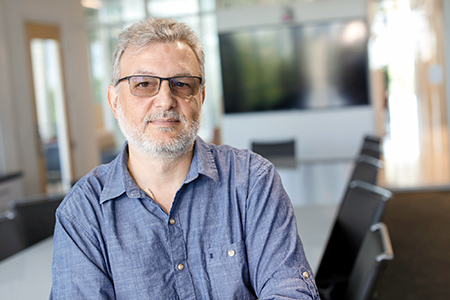 BotSlayer—a free software tool that is open to the public—scans social media looking for evidence that what appears to be grassroots political activity is actually being generated automated accounts.
Read More
The round was led by Johnson City, Tennessee-based The Angel Roundtable and included participation from Elevate Ventures and four other investors, who were all involved in previous rounds.
Read More
Hogsett and other elected officials have proposed solutions and funding to fight homelessness and panhandling, but all the general public sees is a problem getting worse.
Read More
But watching this promising Colts team comes with a fair amount of stress.
Read More
A recent poll of Republican primary voters in Indiana confirms that Hoosier Republicans are mirroring the national trend of conservatives supporting renewable energy. This is good news for the renewable-energy industry, which employs 50% more people in Indiana than does the fossil-fuel sector.
Read More
Using innovative land-based farming techniques, AquaBounty has developed safe, healthy and fast-growing salmon that require less feed and allow for more efficient shipping than do salmon grown through traditional farming, thus minimizing impacts on the environment and enabling us to offer fresher fish to American consumers.
Read More
There are a variety of reasons for exiting the workforce early. The most common reasons are for health problems, either the retiree's own or those of a loved one the retiree must care for.
Read More
"Self first" is something I practice constantly and that I challenge my clients and those around me to invest in.
Read More
The defining characteristic of socialism is collective ownership of property, particularly in productive resources of land, labor and capital.
Read More
Traffic engineers' number one goal is to move the highest volume of traffic, at maximum speed, with the least amount of congestion. That's it. Period.
Read More
I write to take issue with Marshawn Wolley's comment noting " … irony in the naming of the Red Line given the legacy of redlining in the black community … ."
Read More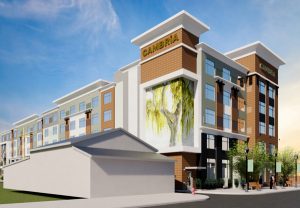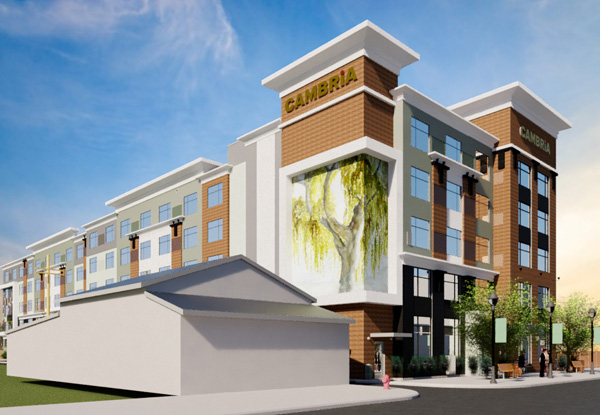 A 148-room Cambria hotel is planned for South Meridian Street, less than one year after a local developer scrapped plans for a hotel near the same location with the same brand.
Read More
The company says it did nothing wrong but decided to settle the case, which involved allegations of discrimination against female applicants at its Shelbyville warehouse.
Read More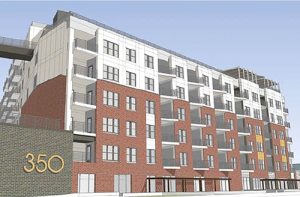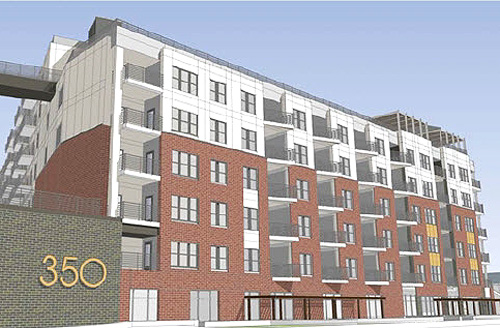 Louisville-based Investment Property Advisors is planning 279 additional units and more than 28,000 square feet of retail space just south of its 9 on Canal project, to be dubbed 350 West.
Read More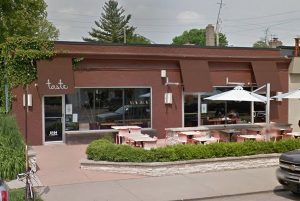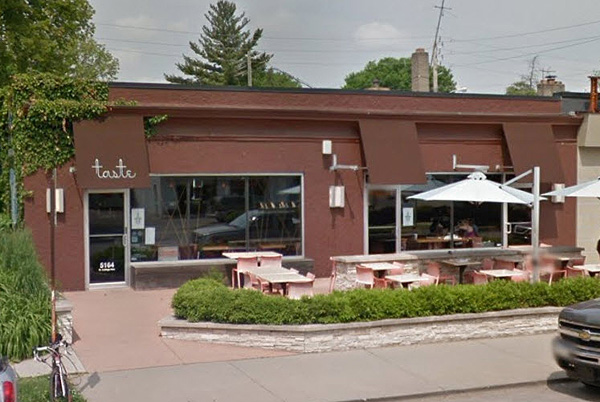 The owner of Taste plans to reopen early next year in a new space within a mile of the former restaurant at 52nd Street and College Avenue.
Read More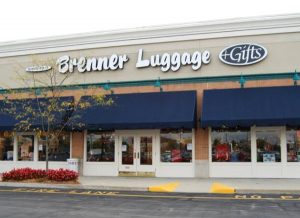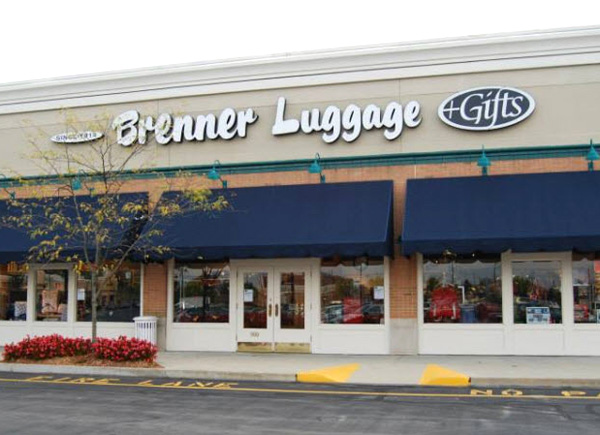 In 1914, Charles Brenner started manufacturing his first products—fiber board suitcases and traveling bags—in a factory on the south side of Indianapolis. A sign now posted inside Brenner Luggage's last retail location says it's closed permanently.
Read More
Harvesting creates openings in the forest—some small, others large—to allow habitats to develop for numerous songbirds and other wildlife.
Read More
In the 21st century, it's time to reconsider the uses of our land as a way of attracting and retaining people, rather than industries.
Read More
Police officers are required to make life-and-death decisions within mere seconds while processing facts and circumstances.
Read More
The supermajority in Indiana has rebuffed every effort by Democrats to look into the real issues.
Read More
This year's ILEARN results, while disappointing, tell us that we aren't meeting the needs of students and their teachers.
Read More
Students will utilize career exploration and clarity tools and labor market data to select a program aligned with their interests, skill sets and desired wage and employment goals.
Read More
These Title VII cases raise compelling issues about sexuality, the effectiveness of our democratic process and the state of LGBTQ equality.
Read More
It is not uncommon for many in the LGBTQ+ community to feel alone and isolated as we age and our health starts to deteriorate.
Read More
We cannot ignore the fact that in Marion County, communities of color aren't faring as well as the white community.
Read More
Brown envisions the Lyons becoming a feeder system to NBA or professional teams overseas.
Read More
I am interested in how mass transit can deliver a more connected and inclusive city through shared community space and local civic engagement.
Read More
History shows us the way forward as a nation is together not as 50 subunits.
Read More
The technology sector accounted for about one-third of our state's new job commitments from mid-2017 through July of 2018.
Read More
When I meet someone new, I treat that conversation as an informal, internal race to find something I have in common with him/her.
Read More
Lawrence is often overshadowed by Indianapolis and other cities in central Indiana.
Read More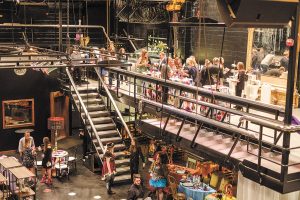 Event-only facilities are typically on the small side (at least compared to the convention center), located in or near downtown, and often reside in old industrial or warehouse structures.
XLVI Party.
Read More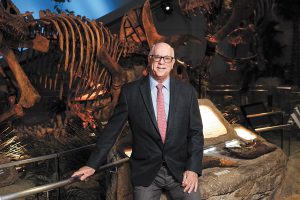 The Children's Museum of Indianapolis CEO Jeffrey Patchen answers IBJ's questions about the museum's growth and what's ahead.
Read More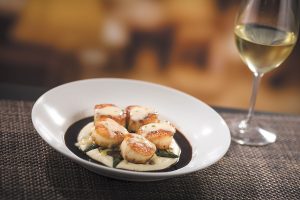 When a flight delay caused a late check in or a business meeting ran overtime, the on-site eatery at your hotel was the meal of last resort—and was nearly always approached with low expectations. That may still be the case in some areas, but it certainly isn't in downtown Indianapolis.
Read More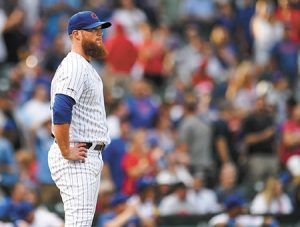 The full story of the 2019 baseball season has yet to be written, but here's a team-by-team look at highlights and lowlights that aren't likely to change.
Read More