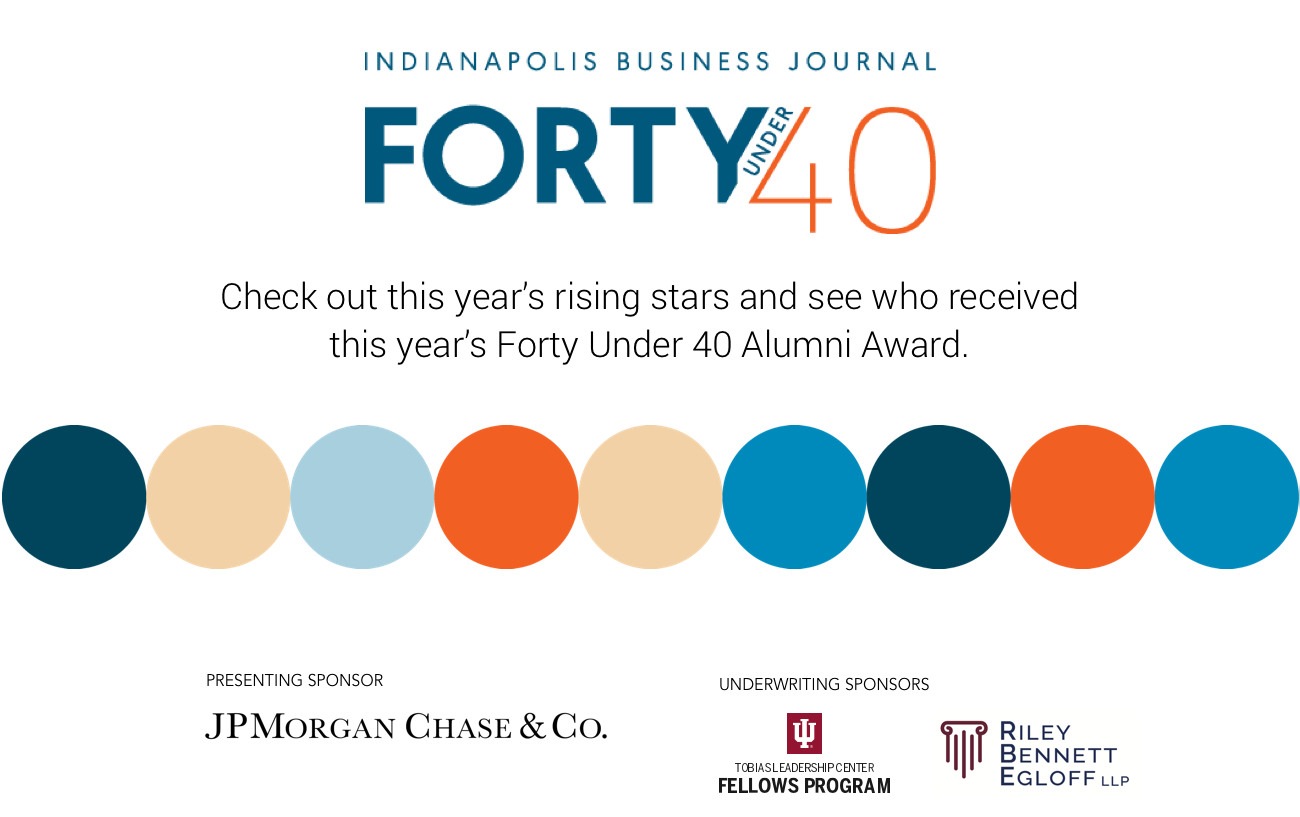 40 extras: What is your best advice?
"Keep God first, trust your gut, saying 'no' is OK, and, finally, don't rush to adulthood; it's an overrated experience."
—Kenneth "Biz" Allen
"Seek professional opportunities that will force you to learn new things and push your limits—and learn how to work with all kinds of people. Being adaptable and willing to learn as you go is often more valuable than coming in with all of the skills needed for the job."
—Scarlett Andrews
"Everyone in the world has made mistakes one time or another. Admit and take responsibility for your mistake when it happens. Find out the reasons, learn from it, and create a plan to not make the same mistake again."
—Michael Allen
"Celebrating other people's successes does not diminish your own. Surround yourself with people of high moral character who work hard and treat people the right way."
—Luke Bosso
"Try out lots of different things that interest you and never stop learning! Also, you will always be successful if you incorporate giving back to the community in your life."
—Ashley Brooks
"Don't be afraid to ask for mentorship. Most people really enjoy mentoring bright and energetic young people, so, even if you think they are too busy or accomplished, just ask for advice and you'll be amazed at the response you get."
—Andrew Cohoat
"Figure out who you are and bring your authenticity to the table. Don't be afraid to make mistakes, get messy and figure it out. Also, and this is crucial, treat everyone with respect and dignity."
—Ebony Chappel
"The intangibles in a workplace always mean the most. Be intentional about who you work with, because those relationships will ultimately make the difference between success and failure."
—Zachary Wills
Stylish Hotel Indy provides backdrop for 40 pics
IBJ's Forty Under 40 photos were taken this year at Hotel Indy, at 141 E. Washington St. in the Wholesale District downtown. The six-story, boutique hotel—part of the Marriott Tribute Portfolio—opened in October following the renovation of a Brutalist-era building that had been a law firm.
Photographer Eric Learned, Assistant Print Editor Samm Quinn and Lead Designer Audrey Pelsor used the hotel's vintage-inspired lobby; The Cannon Ball Lounge, a rooftop lounge serving Indy-inspired cocktails; and the hotel's restaurant, The Hulman, to showcase our honorees. The weather was unfortunately too cold or rainy to use the hotel's two outdoor bars.
The building was constructed in 1969 as the State Life Insurance building and was later purchased by Riley Bennet & Egloff LLP, which occupied it for 16 years.
In 2019, Indianapolis-based developer KennMar purchased the building and began redeveloping it into Hotel Indy.
The hotel offers 90 rooms and suites, meeting and event space, and the restaurant and rooftop lounge open to the public.•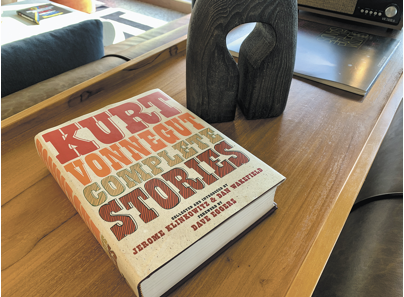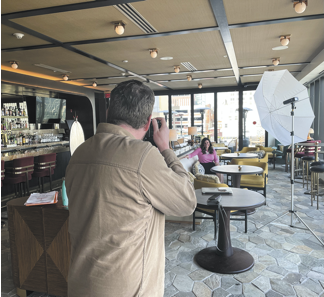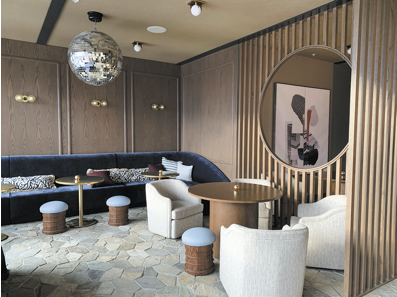 40 extras: What is your best advice?
"Stretch and grow your comfort zone by trying things just beyond your comfort zone."
—Logan Cook
"Trust your creativity and don't compare yourself to other people. Your creativity is the process you take to bring your imagination to life for others to experience it. It can't be wrong because it is ONLY yours. You can be inspired by other people, but comparing yourself to others diminishes your power, joy and self-esteem."
—Kionna Walker
"Believe in yourself. Care. Want to make a difference and find a mentor that you look up to and let them know that you do."
—Michael Cranfill
"Just leap into the void. Don't delay a dream, no matter how wild or unattainable it may seem. I'd rather regret something I did than something I didn't do. If you've got the itch, go for it … and have a flexible plan so you can roll with whatever comes at you next."
—Jordan Ryan
"Don't be afraid to fail. You have to fail to succeed, and you have the opportunity to learn and improve. Also, attrition matters. If you don't get something the first time, keep trying. Either you will get tired of trying, they will get tired of rejecting you, or you will learn, improve, and be accepted. Win-win-win."
—Laura Merrifield Wilson
"Show up and pitch in even when it isn't glamorous. Help set up that rally at 8 a.m. on Saturday, take people's coats at events, make that spreadsheet. I remember the person who pitched in on the hard stuff when I really needed them more than the person who showed up for a splashy event … but you should show up to those, too."
—Katie Blair
"Be good to people. Be a phenomenal (insert profession), but be an even better person."
—Amber Finley