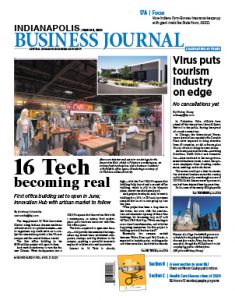 MARCH 6-12, 2020
Anthony Schoettle reports that the long-planned 16 Tech Innovation District along Indiana Avenue has reached a pivotal moment. The first office building in the $500 million project will open in June, which could serve as a catalyst for tremendous growth on the 50-acre campus and elsewhere downtown. Also in this week's issue, Mickey Shuey takes a close look at the effects so far of the coronavirus epidemic on Indianapolis' tourism industry. And Lindsey Erdody unpacks the tensions between state lawmakers and Indianapolis officials as the Legislature considers several bills aimed directly the Circle City. Some folks say lawmakers are inserting themselves too far into local affairs.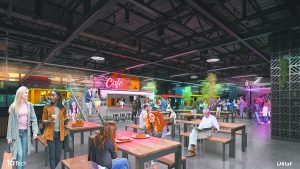 The long-planned $500 million project is at a pivotal moment—one its organizers say could serve as a catalyst for tremendous growth at the 50-acre campus and for central Indiana overall.
Read More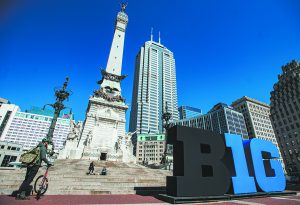 Officials say no events have been canceled locally, but groups—including the NCAA and Visit Indy—are watching the news and weighing their options.
Read More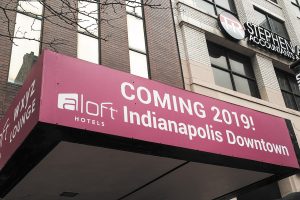 A trio of hotels in downtown's construction pipeline have stalled in recent months, raising questions about whether they will ultimately move forward.
Read More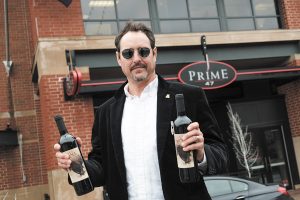 When Indianapolis outdoorsman and filmmaker Eddie Brochin was asked to lead adventure tours on a Mexican ranch in 2013, he had no idea it would lead him to import and distribute wine.
Read More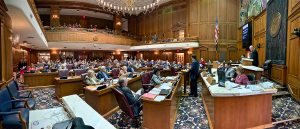 Just in the past month or so, lawmakers have debated proposals to prohibit cities from regulating landlord-tenant relations, allow the attorney general to step in when a local prosecutor decides not to pursue a case, and cut funding to IndyGo—which might stop construction of future bus rapid-transit lines.
Read More
Victoria Beaty used to promote McDonald's food in minority neighborhoods. Now, she advocates for healthy lifestyles in Indianapolis.
Read More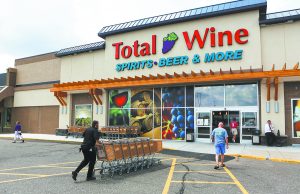 The Indiana Alcohol & Tobacco Commission ruled Tuesday that state law prohibits it from approving permits to out-of-state residents, potentially setting up a legal challenge based on a recent U.S. Supreme Court ruling that such requirements are unconstitutional.
Read More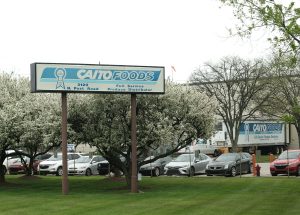 The Fresh Cut operation at Caito's main campus at 3120 N. Post Road cuts and packages fresh produce for distribution to retailers.
Read More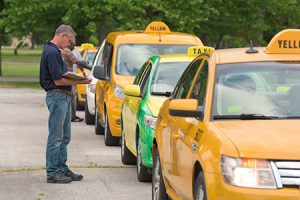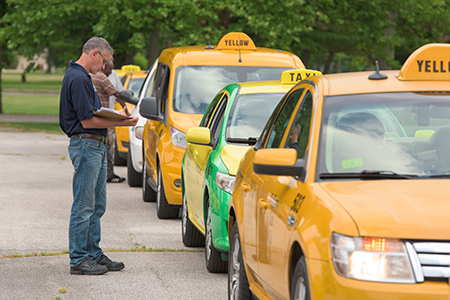 zTrip, a five-year-old company based in Kansas City, has been buying taxi businesses at a fast clip, and now has more than 5,000 cabs in 21 cities.
Read More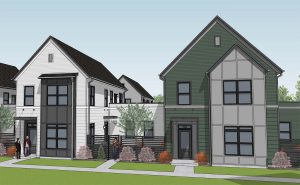 Monon Roots is the third Onyx+East project on the near-north side to seek city approval in recent months. It would feature homes ranging from $280,000 to $420,000.
Read More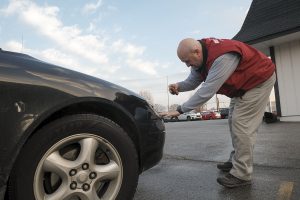 For four years, the insurer has held the state's No. 4 market share for private-passenger auto insurance based on direct premiums written.
Read More
Chime Inc. is part of a fast-growing class of well-funded financial technology startups offering debit cards, checking accounts and other financial services.
Read More
Centerfield provided debt and an equity co-investment to support The Courtney Group's purchase of Tenacore.
Read More
If IndyGo is to move forward with the next phases of its rapid-transit system—which we believe is crucial to the economic vitality of a huge swath of the city's workers—it must shore up the community's confidence in its ability to operate effectively and avoid future political gaffes.
Read More
Everyone should be able to agree that public health is more important than politics.
Read More
Their most consistent behavior, year after year, is their adamant refusal to allow cities and towns—especially Indianapolis—to do much of anything unless and until our overlords in the Legislature deign to give local elected officials their official blessing.
Read More
The use of money bail fuels mass incarceration, erodes public safety and does irreparable harm to poor communities, with a particularly devastating impact on communities of color.
Read More
We get focused on making sure the big, complicated tough stuff is intact, only to miss the basic thing. The first thing. The most fundamental thing.
Read More
Nobody knows how long and far the coronavirus outbreak will go or how it will end. In a global economy, near-term cash flows will be hurt, but cash flows going out 10 or 20 years will not be.
Read More
As legislation entered the final days of committee deliberations, solons frantically sought to insert key provisions into bills perhaps only tangentially related. In some cases, amendments became the principal focus of the new bill, just like, for example, a former 500 winner salvaging a part-time ride with a small team.
Read More
Politicians often proclaim that certain goods and services such as health care, housing and internet service are human rights.
Read More
It would be wise for officials to work with knowledgeable city planners and neighborhood leaders if any potential redevelopment of these school properties is to be studied.
Read More
The legislation, House Bill 1414, comes as large utilities across Indiana have announced plans to shut down thousands of megawatts of coal-fired generating capacity in favor of cheaper fuel sources.
Read More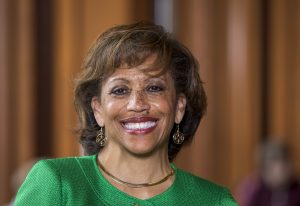 Lori White will be the first woman and the first person of color to serve as president of the 183-year-old school. When she begins her job in July, White will be the only black woman leading a university in Indiana and one of just a few in the nation doing so, the school said.
Read More
The long-term employee was sentenced to 27 months in prison after she admitted to stealing from the Indianapolis-based company, which makes the famous Bar Keepers Friend line of cleaning products.
Read More
Dr. Emily Scott and her colleagues found that keeping moms and babies together resulted in fewer babies needing morphine to wean them off their addiction.
Read More
The Damien Center is the largest and oldest provider of services to the local HIV/AIDS community. It has a budget of $12.5 million and about 70 employees.
Read More
Some people call 911 for non-emergency assistance multiple times a day because they don't know where else to turn. Each call requires the deployment of a vehicle, equipment and personnel.
Read More
The drug Crysvita can be a game-changer for children and adults with X-Linked Hypophosphatemia, a painful and deforming bone disease that causes rickets and softening of the bones.
Read More
Research shows simultaneous heart-kidney transplantation can reduce the renal failure that often occurs in post-transplant heart patients, who would then typically have to wait three or four years for a new kidney.
Read More
Thanks to care advancements supported by and pioneered at Riley, spina bifida patients are living longer, healthier and more independently.
Read More
It's not unusual to hear a doctor described as compassionate and caring. But when you hear Dr. Thomas Bright's patients and colleagues in Anderson describe him that way, you get the idea Bright lives those qualities to an unusual degree.
Read More
For 40 years, Dr. Daniel Shull has been the medical director at New Hope and has learned a thing or two about caring for the organization's special patient population.
Read More
Dr. Mark Turrentine's interest in medicine started in western Kansas, migrated to Indianapolis and now takes him around the world performing heart surgery on children.
Read More
A lab where cancer patients receive chemotherapy is where Kerry Skurka identified a problem and forged her new path in health care.
Read More
As co-coordinator of Riley Children's Health's Cleft & Craniofacial Anomalies Program, Caitlin Church coordinates patient care for children born with cleft lips and palates and other abnormalities.
Read More
Wanda Thruston decided at the age of 5 that she wanted to be a nurse. She wasn't much older when she had a vision of working in a clinic that took care of people in distress.
Read More
Bob Baxter has been making weekly rounds at Riley Hospital for Children to coax smiles out of kids since he retired as president of the Riley Children's Foundation in 1996.
Read More
Brian Morson's almost 20-year career as a greeter at the main entrance to St. Vincent Anderson Hospital was inspired by his short stay there in 2002 and by the country he left behind.
Read More
Garry Rollins was on the brink of retirement when he decided to help out at Camp Erin, a free bereavement camp for children that is sponsored by Community Health Network.
Read More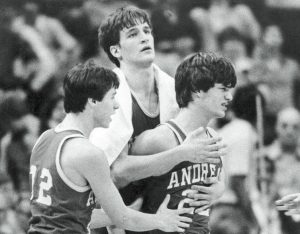 The Andrean-New Albany and Marion-Broad Ripple matchups in 1980 provided unforgettable drama—and lasting scars.
Read More