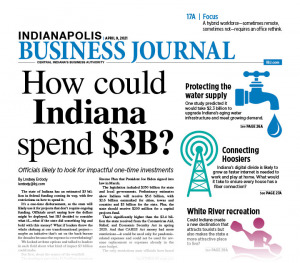 APRIL 9-15, 2021
The state of Indiana has an estimated $3 billion in federal funding coming its way, with few restrictions on how to spend it. IBJ's Lindsey Erdody took a look at three of the state's longtime—but neglected—priorities to gauge the impact of a $3 billion windfall. Also in this week's issue, Susan Orr explores how adult entertainers in Indiana are trying to get to the bottom of a legal question that affects many Hoosiers: When is an independent contractor really an employee, covered by minimum wage and overtime laws. And Kurt Christian reports that the president of the Westfield City Council is now questioning whether to move forward with a $15 million project to widen State Road 32 that's been in the works for more than a decade.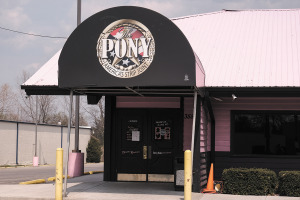 Two lawsuits filed against Indianapolis strip clubs are putting a spotlight on an increasingly common question: When is an independent contractor really an employee?
Read More
The state has an estimated $3 billion in federal funding coming its way. IBJ decided to ask what would happen if officials did something big and bold with the money.
Read More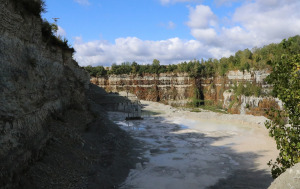 For nearly a decade, voices across Indiana have raised warning flags about the need to repair the state's aging water-utility systems and make plans to meet the growing water demand.
Read More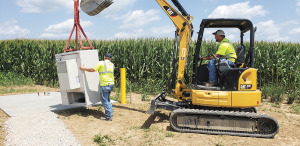 Most Indiana leaders and politicians agree that providing every Hoosier with a high-speed broadband connection is a worthy goal, if not a high priority. But they disagree over how to accomplish and pay for it.
Read More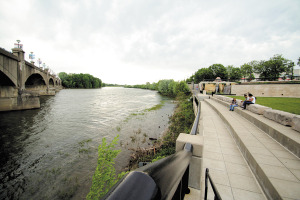 Improving a 58-mile stretch of the White River and taking advantage of the natural resource that flows through the Indianapolis area has been on local leaders' wish list for years.
Read More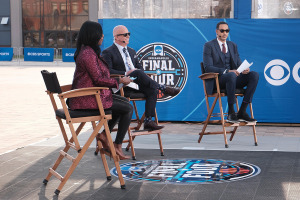 Throughout March Madness, tourism and sports leaders entertained dozens of prospective clients, pitching the city as a safe place for those groups to host their own big events.
Read More
Eli Lilly and Co. included in its proxy statement an intricate graphic breaking down the presence of women and minorities in its overall workforce and in management.
Read More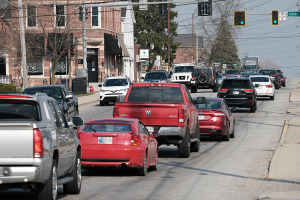 The Westfield City Council president is questioning whether to move forward with a road-widening project more than a decade in the making over concerns that it will exceed its budget.
Read More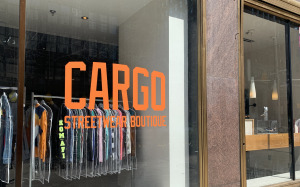 Cargo traditionally operates out of a shipping container that it is moving to Fountain Square, but for now, it's in a pop-up shop in the former Pearings Cafe in downtown Indianapolis. IBJ talked with Porter—who owns the clothing brand Komäfi—about how business is going.
Read More
Under one proposal, county commissioners or city councils would be allowed to approve or reject restrictions called for by local health departments, if those restrictions were more stringent than the governor's.
Read More
Schliemann acquired wealth in a variety of fields, including the dye business and military contracting.
Read More

Given the revolution in staffing, it's safe to say office redesigns will deal with two new normals—accommodating fewer full-time workers and making workspaces more resistant to the spread of disease.
Read More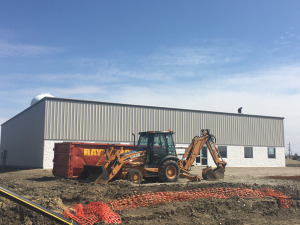 The first development in the park ends a years-long dry spell and leads several other projects.
Read More
Congratulations to the Indiana Sports Corp., Visit Indy, city officials, the NCAA and all those responsible for hosting a Men's Basketball Tournament that should make Hoosiers proud. Was it without incident? No. One of the 68 teams had to drop out when players tested positive for COVID-19. A group of officials left even before the […]
Read More
Acknowledging mistakes and correcting them quickly is key to rebuilding trust with skeptical or frustrated readers.
Read More
March Madness is serving as continued inspiration for the Indianapolis Host Committee as we move forward plans for Indianapolis' next signature event—the College Football Playoff National Championship game on Jan. 10, 2022, at Lucas Oil Stadium.
Read More
We know that many Hoosiers who have access to digital infrastructure are unable or unwilling to subscribe. When so many in our state are struggling to put a meal on the table, they will inevitably struggle to have devices and a broadband subscription. Building new infrastructure will not bridge this gap. We must also invest in broadband adoption and digital literacy programs.
Read More
First impressions can be lasting impressions.
Read More
This was the worst quarterly performance for the UST market in more than 40 years.
Read More
We are all much more likely to believe we are not getting what we should be getting and that the other guy is getting more than what he rightfully deserves.
Read More
Unlike many other states, Indiana has its fiscal house in order so this federal money is a rare opportunity for thoughtful new investment.
Read More
It is up to the state to get relief into the hands of those who need it most.
Read More
The United States is a representative republic, not a democracy, with constitutional limitations on centralized power.
Read More
I have asked folks I encounter about their experience with Indiana's vaccination sites. Everyone praised the sign-up system and the excellent organization at the places where they got their shots.
Read More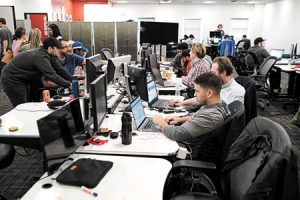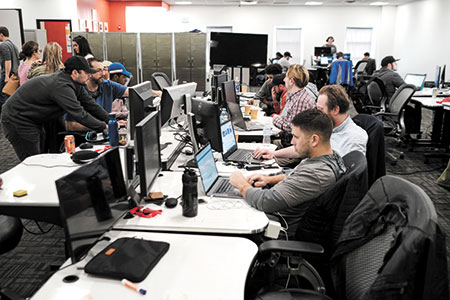 Eleven Fifty Academy and several partners will use the grant money to implement strategies designed to improve the livelihoods of individuals and families facing complex and varied challenges associated with poverty and financial insecurity.
Read More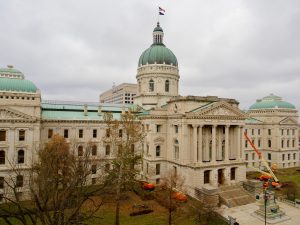 Bills aimed at increasing police accountability and ensuring Indiana's public schools receive full funding for all students during the coronavirus pandemic were among 19 measures signed into law by Gov. Eric Holcomb on Thursday.
Read More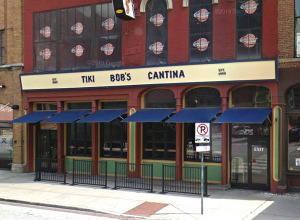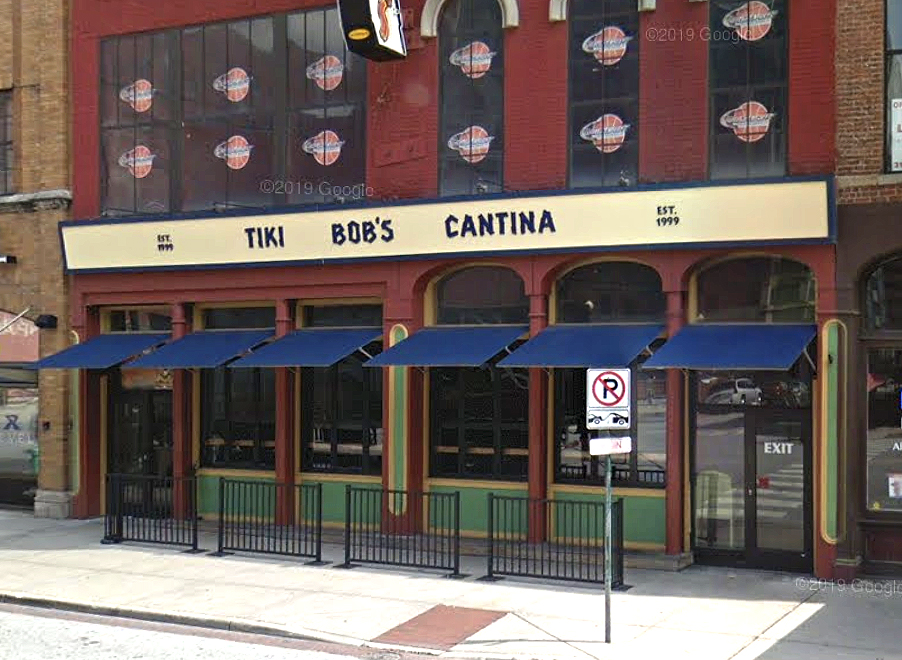 The South Meridian Street bars, Tiki Bob's Cantina and The Patron Saint, were cited for multiple violations including not requiring masks and social distancing. Both establishments corrected the violations, the health department said.
Read More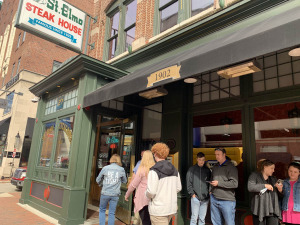 On Monday, St. Elmo reported a COVID-related death to the Indiana Occupational Safety and Health Administration.
Read More
The funding will be used to expand Indianapolis-based Casted's staff and grow its platform with new integrations and partnerships, company officials said.
Read More
This was a political decision. The governor is in a tough situation with continuing pressure from the right wing of his party to eliminate mitigation requirements.
Read More
People who are fearful of contracting the virus or who feel they're in a high-risk demographic can choose to wear a mask.
Read More
God help us if this trend continues and is not reversed by the faith community's extraordinary success in helping us navigate the pandemic and the cultural crosswinds that come from growing secularization.
Read More
It's also important to recognize quiet-but-emerging powerhouses in the Black community.
Read More
Mamie Till shared the images of her son because, as she said, "I wanted the world to see what they did to my baby."
Read More
Here in Indiana, we must raise awareness and deal with the legacy of discrimination and other forms of exclusion. Asian Americans span vastly different migration experiences and socio-economic backgrounds.
Read More
Our Founding Fathers set up a political system where one person actually can't do it all.
Read More
The state constitution makes it clear that only the governor has the authority to call a special session.
Read More
Our democracy is under attack from the inside.
Read More
They say the mark of a failed relationship is when there's no more fighting, because that means at least one side has stopped caring.
Read More
The most vocal advocates on either side of the divide articulate mutually exclusive views.
Read More
Studying the problems in these countries can help us better understand how to find solutions.
Read More
Unfortunately, our polarized politics make it difficult to come to agreement on solutions.
Read More
Eliminating partisan primaries in favor of ranked-choice voting has been widely supported by scholars seeking to address polarization.
Read More
As indicators point to the Indianapolis 500 taking place as scheduled, the pressure is on for Hoosiers to step up and be responsible.
Read More
These examples of can-do attitudes and togetherness are especially powerful in countering other recent instances of divisiveness and hate.
Read More
I don't think I have shaken anyone's hand in over a year and, honestly, I miss it.
Read More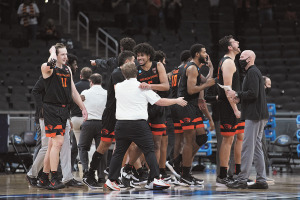 How to remember the past three weeks in Indianapolis?
Read More