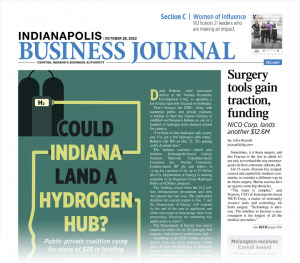 OCT. 28-NOV. 3, 2022
A large team of public officials and private partners is engaged in a high-stakes battle to land a big chunk of federal funding to establish northwest Indiana as one of a handful of hydrogen hubs planned around the country. IBJ's Susan Orr explains why the most common element represents a major boon for the state. Also in this week's issue, John Russell explains how an Indianapolis health equipment firm is trying to overhaul the way brain surgeons do their job. And we present the winner of this year's Michael Carroll Award: Allison Melangton, who most folks know from running the Indianapolis host committee for the 2012 Super Bowl but who also has made major contributions across Indianapolis' sports organizations for nearly 40 years.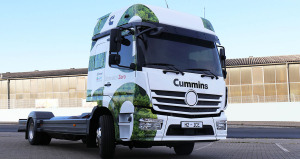 The Indiana Economic Development Corp., along with public and private partners, is hoping for a piece of $7 billion in grants to establish northwestern Indiana as one of a handful of hydrogen hubs nationwide.
Read More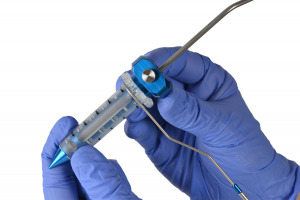 After 15 years of coaxing and cajoling the medical community to consider a different way to do brain surgery, NICO co-founder Jim Pearson has numbers to show more surgeons and investors are buying into his vision.
Read More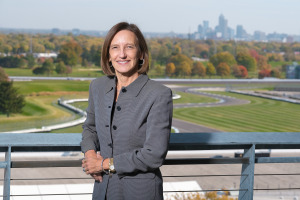 For nearly 40 years of consensus-building and tireless passion to Indianapolis causes, Allison Melangton is the 29th recipient of the Michael A. Carroll Award.
Read More
An organization focused on empowering Black residents in Indianapolis has received a huge boost as one of the first recipients of funding through the Indianapolis African American Quality of Life initiatives.
Read More
MOTW Pastries & Coffee now has two locations—at 4873 W. 38th St. in Indianapolis and 8235 E. 116th St. in Fishers—and is opening a third in Castleton by the end of this year.
Read More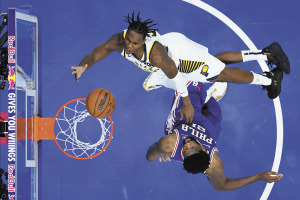 The average age of the core players expected to get consistent playing time is the youngest in franchise history. But that group also is the most athletic.
Read More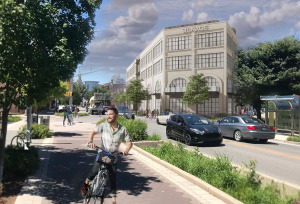 The development team hopes to land a single office tenant to occupy most of the building, although the first floor could also consist of retail or other commercial uses. 
Read More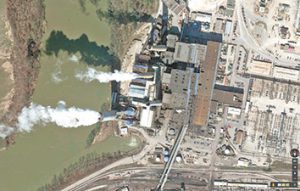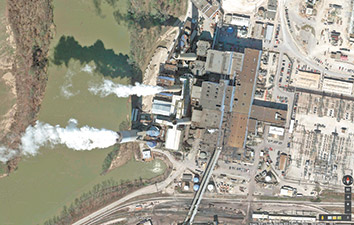 For years, environmentalists and public officials have urged AES Indiana to stop burning coal at its largest and dirtiest power plant. Now, it appears that the Indianapolis-based utility is getting ready to do just that.
Read More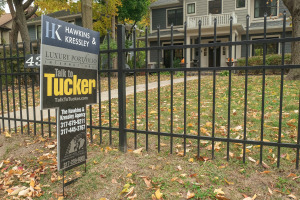 The cold months pretty much always herald a drop in residential real estate sales. It just isn't a great time to schlep around looking at houses. This season, however, is expected to bring a lower dip than in recent years.
Read More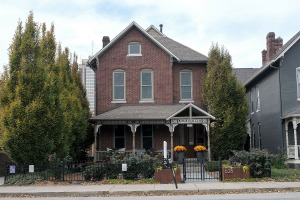 When Dr. Ed Eppler purchased his then-rundown Chatham Arch home in 2016, he had a big vision for its future. Built in 1910, the brick structure at 628 N. East St. is narrow and deep. Dominated by small rooms and a little galley kitchen, it needed a lot of work. Three original fireplaces were hidden […]
Read More
Ultimately, no part of the state should become economically parched due to the lack of an adequate water supply. And care must be taken to make sure existing aquifers aren't overtaxed or abused.
Read More
In a defining opportunity for would-be statesman Mike Pence, he stomped on Hoosiers again by headlining a fundraiser for Diego Morales, the Republican nominee for secretary of state.
Read More
Indiana needs teachers who are both qualified and dedicated to ensuring that our children are educated, thoughtful and informed people in every role in society.
Read More
Due to a lack of employment opportunities, nearly 28% of individuals with vision loss in the United States live below the poverty line compared with 11.4% for all Americans.
Read More
You have two primary options: Refinance to a fixed rate mortgage or move.
Read More
I am a firm believer that every company needs an identifiable north star in the form of a mission, vision or purpose statement.
Read More
Rising inequality was primarily because the richest quintile's incomes increased faster than households in other quintiles.
Read More
My grandfather said journalism was the highest calling. That journalists had a sacred responsibility to the "sheep" to tell the "truth."
Read More
Walker has focused on issues that matter to the district, including funding schools, creating jobs, making our community safer and improving quality of life.
Read More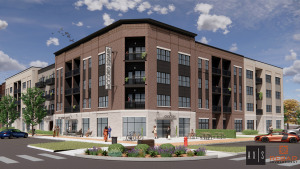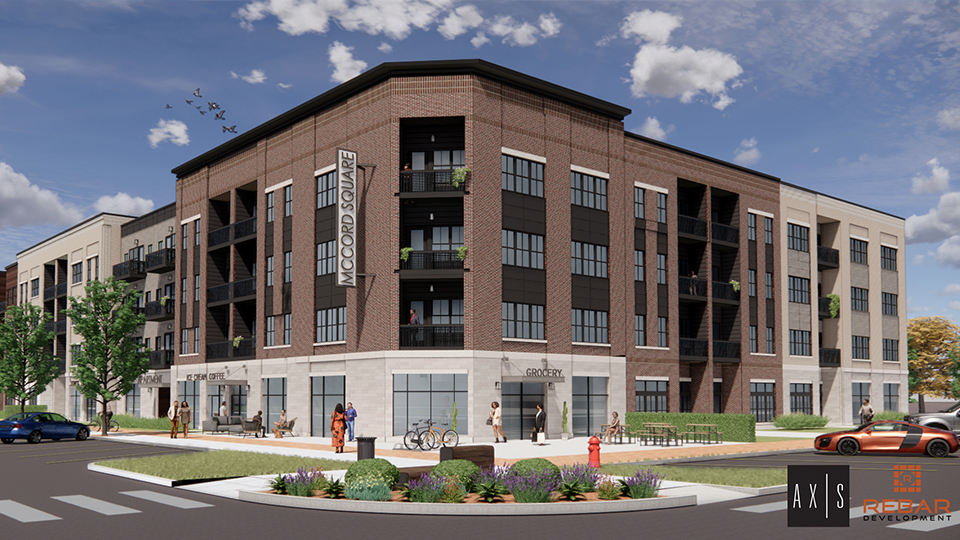 The overall, $50 million master development is receiving $8.5 million in public funding, including $3.5 million from the Indiana Regional Economic Acceleration and Development Initiative, or READI.
Read More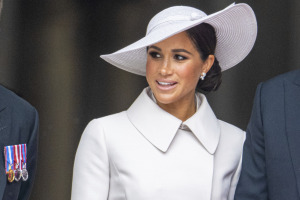 The Women's Fund of Central Indiana, which brought Michelle Obama to Gainbridge Fieldhouse in 2018, plans to host "The Power of Women: An Evening with Meghan, The Duchess of Sussex" next month.
Read More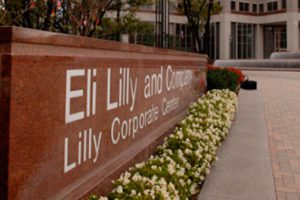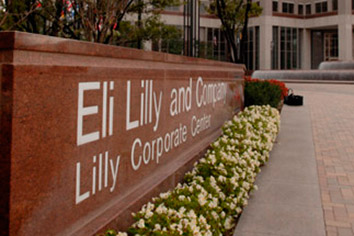 The Lebanon City Council on Monday night approved an agreement that would reserve water and wastewater for a $2.1 billion Eli Lilly and Co. development in Boone County.
Read More
Net patient revenue for the first nine months of the year increased an undisclosed amount, driven by an increase in volumes in many areas. Patient days climbed 5% and admissions rose 5.7% during the period.
Read More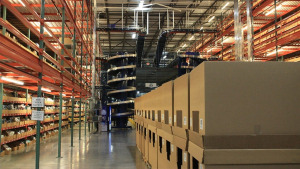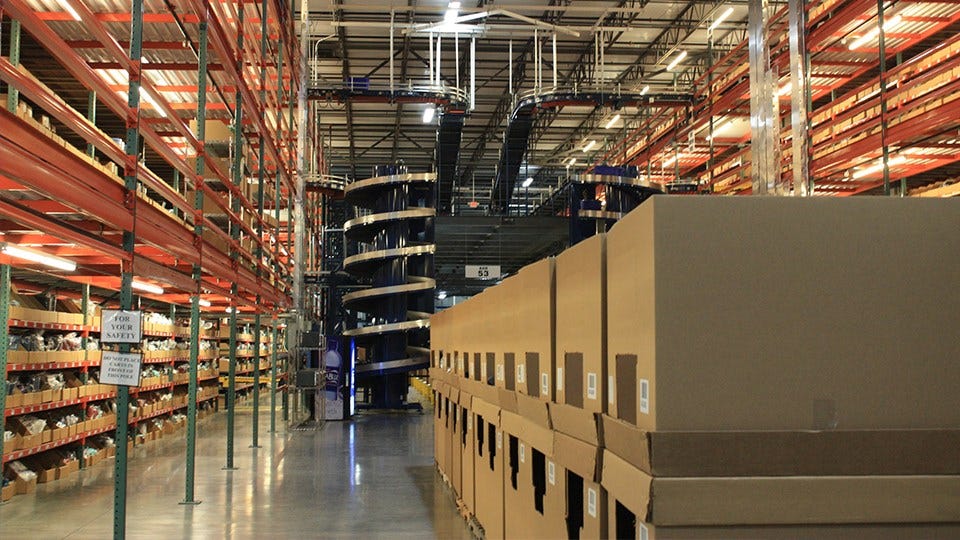 Radial, which fills online orders for dozens of retail brands, opened its 700,000-square-foot Brownsburg distribution facility in 2019.
Read More
Julie Armstrong has been executive director of the Indianapolis Bar Association and Foundation for 27 years.
Read More
In 2020, Carlotta Berry worked with colleagues around the world to start two not-for-profits—Black in Engineering and Black in Robotics—to raise awareness of systemic racism and inequity in STEM; build community; advocate for diversity, equity, inclusion and justice; and connect with allies and sponsors.
Read More
Rebecca Bormann said she's blessed that tech found her. She intended to pursue a career in pharmacy.
Read More
Tina Cloer has been with the Children's Bureau, renamed Firefly Children and Family Alliance after it merged in April with Families First, for nine years, during which the organization's annual budget has grown from $15 million to more than $40 million.
Read More
Deborah Curtis has been involved in public education her entire career. She started as a K-12 music teacher and coached high school volleyball and softball.
Read More
In July, Brandi Davis-Handy was promoted to chief customer officer for AES after serving as chief public relations officer, a role in which she oversaw communications and community relations efforts in Indiana and Ohio.
Read More
Claire Fiddian-Green has been president and CEO of the Richard M. Fairbanks Foundation for seven years.
Read More
Sue Finkam started Fire Starter LLC in 2010 to be an outsourced marketing firm for clients who, as she describes it, are driven by missions and visions that make the world a better place. She's also a Carmel city councilor.
Read More
Monica Foster leads Indiana Federal Community Defenders, which provides legal representation to indigent persons charged with federal crimes in the southern half of Indiana.
Read More
Barbara Glass has been on the Indianapolis Airport Authority board for seven years, six of which she's served as president.
Read More
Marcela Kirberger, who was born and educated in Argentina, has been general counsel and corporate secretary at Elanco Animal Health for 15 months.
Read More
Erin Lewis develops and leads corporate legal strategy and directs the corporate compliance program, privacy program and enterprise risk management for Indiana University Health.
Read More
Lucia Mar is senior vice president and market executive for Bank of America, responsible for developing the company's commercial banking presence in Indiana.
Read More
Lawren Mills is chair of Ice Miller's public affairs group, in which she oversees public affairs operations and leads a team of 25 across multiple states and Washington, D.C.
Read More
Sarah Fisher O'Gara is best known for her achievements in IndyCar.
Read More
Melody Park is overseeing the ongoing $360 million Gainbridge Fieldhouse renovation, the second-largest renovation project in the history of the NBA.
Read More
Dr. Kimberly Roop is responsible for oversight of all Anthem Indiana Medicaid health plan functions, including member quality and outreach, access to and coordination of medical services, strategic planning and overall plan performance.
Read More
Robin Shackleford is chair of the Indiana Black Legislative Caucus, a caucus of Black lawmakers that works to develop policies and pass laws that will positively impact minority communities throughout the state.
Read More
In 2020, Victoria Spartz ran to represent Indiana's 5th District in the U.S. House and won first a Republican primary and then the general election.
Read More
Kaye Vitug is responsible for leading the finance and operations (credit and collections, supply chain and order fulfillment) organizations and is accountable for delivering business and financial results.
Read More
Pamela Whitten is Indiana University's 19th president and its first female president.
Read More