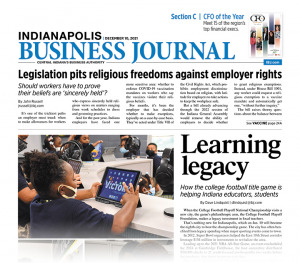 DEC. 10-16, 2021
A bill already under consideration by the Indiana Legislature orders that any worker who request a religious exemption to an employer's vaccine mandate can automatically get one, "without further inquiry." As John Russell reports, the bill raises thorny questions about the balance between a worker's religious freedoms and the right of employers to keep workplaces safe. Also in this week's issue, Mickey Shuey questions whether city tourism and sports officials properly vetted  a financially troubled developmental football association before it racked up some $1.4 million in unpaid bills in Indianapolis last spring. And Dave Lindquist explains how the College Football Playoff National Championship, set for Jan. 10 in Indianapolis, plans to make a big investment in local teachers.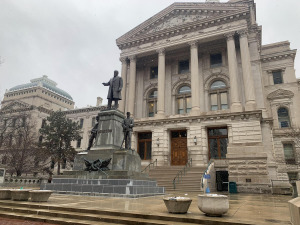 For the past year, Indiana employers have faced the challenge of whether to enforce COVID-19 vaccination mandates on workers who say the vaccines violate their religious beliefs.
Read More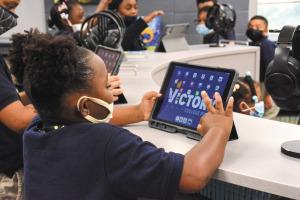 When the College Football Playoff National Championship visits a new city, the game's philanthropic arm, the College Football Playoff Foundation, makes a legacy investment in local teachers.
Read More
Indiana bankers cite federal COVID-19 relief measures as a big reason—but not the only one.
Read More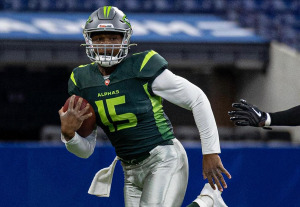 The Spring League, a developmental football association formed in 2017, racked up some $1.4 million in unpaid bills during a nine-week stay in Indianapolis last spring.
Read More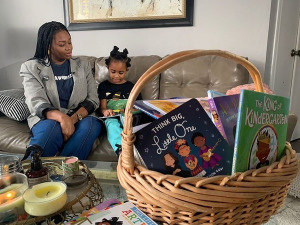 Scott founded Fly Kids Read in Indianapolis in December 2020 as a not-for-profit to collect books with diverse characters and topics to donate to places such as schools, community centers and hospitals around Indianapolis and the state.
Read More
Trust Hardware owner Adam Taylor says supply-chain and labor issues made it too tough to operate, so he closed two of his three stores last month. The landlord at his former Binford Shoppes store is suing Taylor for back rent.
Read More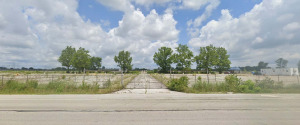 The property is under contract for an undisclosed price from Ford Motor Co., which has owned the land under its own name and an affiliated holding company since at least 2005.
Read More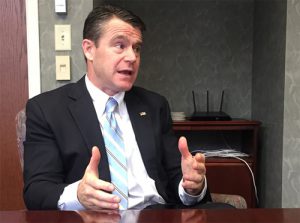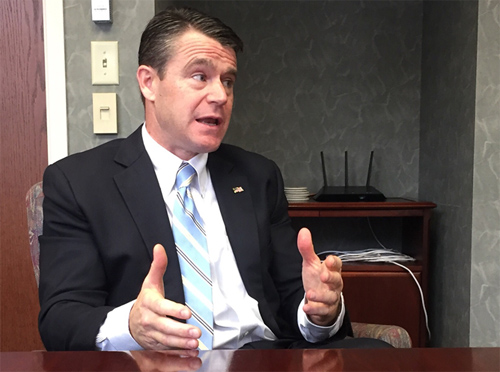 U.S. Sen. Todd Young, an Indiana Republican, is among six GOP senators on the U.S. Senate Committee on Commerce, Science, and Transportation who filed the FREIGHT Act.
Read More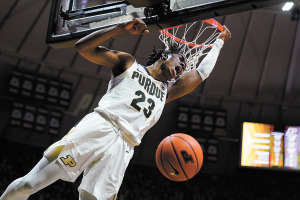 Only two No. 1 teams in the final Associated Press poll in the past 25 NCAA Tournaments have ended up national champions—Kentucky in 2012 and Duke in 2001. Only four of the past 12 even advanced to the Final Four.
Read More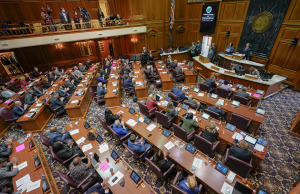 House Republican leaders want to reduce the personal property taxes businesses pay on equipment, claiming it is one of the last tax obstacles in recruiting new businesses and spurring growth for businesses already here.
Read More
The Mind Trust, an Indianapolis-based charter advocacy group, highlighted in a new report how the yellow-bus requirement creates a costly burden for charter schools in particular. 
Read More
We are excited to see what the IEDC chooses to fund in what we hope will be just the first round of READI grants—and we can't wait to see what communities do with the money.
Read More
We'd like to hear about your proposals. Watch for information soon about how you can submit your big ideas for downtown—and in the meantime, get creative!
Read More
Far too few Black and Hispanic students are being adequately prepared for success after high school.
Read More
I am a loyal Republican who voted for Donald Trump two times. There's a misconception that Trump supporters want to deport all immigrants. The research shows this stereotype is false.
Read More
Dealing with workplace toxicity can be challenging because it often depends on managers being willing to take a hard look in the mirror. And in fairness, many people are thrown into managerial roles with little or no training in interpersonal skills.
Read More
Year-end 2021 tax- and estate-planning efforts are being influenced by proposed tax law changes, the lingering pandemic, the threat of inflation and general economic uncertainty
Read More
We are very pleased that President Biden plans to reappoint Jerome Powell as chairman of the Federal Reserve Bank. With all the economic uncertainty from the COVID omicron variant, rising inflation, supply-chain struggles and fiscal imbalances, this is not the time to rock the boat at the Fed with a new and untried leader.
Read More
Cecil Bohanon and Nick Curott's column "Give thanks to Pilgrims for private-property rights" suggests "binary thinking": private property equals good; working together and sharing equals bad.
Read More
Would you sell your mature trees for $10.16 per tree to someone coming in to log your property?
Read More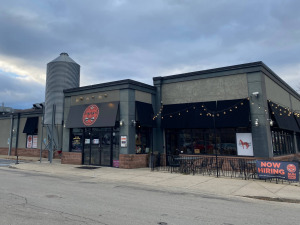 The brewery's co-founder said increased rent and upcoming road construction factored in the decision to exit the neighborhood known for its nightlife.
Read More
Courtney Roberts previously spent 14 years with Eli Lilly and Co., most recently as the director of social impact for the company's global health philanthropic partnerships.
Read More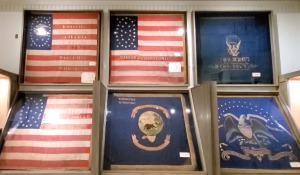 Curators cleared all of the artifacts from the Col. Eli Lilly Civil War Museum in 2018 after a leak in the Soldiers and Sailors Monument's basement endangered the collection.
Read More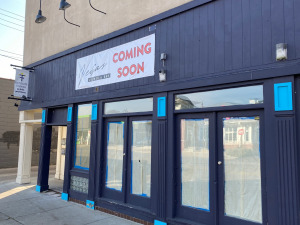 The new nightclub owner wants to bring visual opulence associated with Las Vegas to building that was home to One Up Arcade from 2018 to 2020.
Read More
State highway officials expect to open a new section of the Interstate 69 extension project between Indianapolis and Bloomington by the end of the year.
Read More
TWG Development LLC is in discussions with city zoning and planning officials for the 125-unit project, which would be developed on the east side of the road in the 1800 block of North Meridian Street.
Read More
There is never an excuse for vigilantism in the name of societal protection.
Read More
Pence is, functionally, a political pragmatist.
Read More
Trump supporters … will never forgive Pence for being a decent man in the face of a riot.
Read More
Equitable lending to Black businesses could be one of the most significant economic development strategies the region can implement.
Read More
From where I sit, the line has not just been crossed, it has been completely erased.
Read More
These failings are the result of a lack of imagination and fear of the upcoming Republican primaries.
Read More
To quote a Luke Bryan song from a couple of years back, 'I believe most people are good.
Read More
Even the most introverted and isolated among us appreciate knowing that someone is thinking of us.
Read More
May my next president, governor, mayor—or all three—be a woman.
Read More
A poll taken in September shows that most Republicans in Indiana favor some form of legalization when it comes to marijuana.
Read More
This list suggests further investment is needed in minority-led not-for-profits at the grassroots level.
Read More
There is no more selfish act than refusing to be vaccinated.
Read More
Global collaboration should prioritize vaccine equity and the sharing of effective public-health measures.
Read More
Parents are choosing to leave government-run schools in droves
Read More
Individual liberties are never absolute, always balanced with the common good.
Read More
We are incredibly lucky to have these everyday heroes in our local hospitals and schools.
Read More
Rebecca Ogle's focus is leading Safety Management Group LLC's accounting team to provide accurate and timely financial information to owners and managers.
Read More
Colin Cunningham manages the financial strategy and operations for Passageways, the parent company of OnBoard, OnSemble and eSCRIBE.
Read More
Venita Moore is a co-founder and one of four managing principals at Engaging Solutions—as well as the CFO.
Read More
As chief financial officer at Lessonly, Brian Montminy helped negotiate and lead the deal in which the training software firm was acquired this year by global sales software giant Seismic.
Read More
As part of Gaylor Electric's senior strategic management team, Jim Crews manages the accounting and finance departments and provides financial resources and insights.
Read More
Norman Gould provides strategic insights to the leadership and ownership of IMMI, which designs, engineers, manufactures and markets safety solutions and products that protect millions of people around the world.
Read More
Dan Harmeyer's primary responsibility is leading the finance team at Batesville Casket Co. and working with the executive management team to deliver on its mission of helping families honor the lives of those they love.
Read More
Todd Borgmann is responsible for finance, accounting, IT, crude oil trading, and economics and activities for Calumet Specialty Products Co., which produces nearly 3,400 unique specialty products, including various asphalts, oils, fuels and gels.
Read More
Since becoming CFO of First Financial Corp. in 2010, Rodger McHargue has helped First Financial double in size, from $2.5 billion in assets to $5 billion, and expand its footprint beyond Indiana and Illinois to include Kentucky and Tennessee.
Read More
Tehea Harding oversees EmployIndy's fiscal and administrative functions, including human resources, accounting, grants and contracts, and IT facilities.
Read More
Jason Cadwell oversees finance, accounting, revenue cycle, human resources, information systems, property and facility management, and agency risk management for Four County Comprehensive Mental Health Center Inc., a not-for-profit community mental health center that serves 11 north-central Indiana counties.
Read More
Dana Teasley's job at Greater Education Opportunities Foundation is to leverage state, federal and philanthropic resources to create public K-12 schools that achieve K-14 results in low-income communities.
Read More
As the number two executive at CICF, Jennifer Bartenbach leads the internal workings of the foundation—the financial operations, information technology, marketing and communications, donor services, and human resources.
Read More
With more than $1.25 billion coming in and the majority of it being redistributed on an annual basis, there is never a shortage of work for Heidi Babkowski to do at the Indiana Bureau of Motor Vehicles.
Read More
Deanna Oware's job as a member of the leadership team for the Indiana Department of Workforce Development is to ensure effective operation of the finance department's procurement, accounting and payroll, budget, grant accounting, and analysis and reconciliation units. Finance
Read More