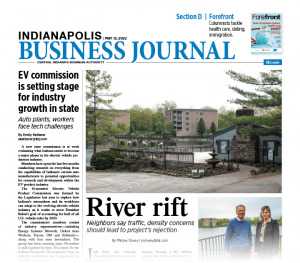 MAY 13-19, 2022
The owners of the Willows Event Center, tucked into a White River oxbow just north of Broad Ripple, want to redevelop the site with more than 250 apartments and town houses. Mickey Shuey reports on the tidal wave of opposition to the project from prominent and well-heeled local residents who fear the project is too big and could exacerbate traffic hazards along a tricky portion of Westfield Boulevard. Also in this week's issue, Dave Lindquist outlines a new program encouraging Indianapolis employers to pay workers at least $18 per hour, based on the theory that higher wages will result in lower staff turnover and higher productivity. And we honor the city's top physicians, researchers, volunteers and community health providers in IBJ's annual Health Care Heroes awards program.
The siblings who own soon-to-close Willows Event Center on Spirit Lake want to redevelop the site into more than 250 apartments and town houses.
Read More
Members are conducting research on everything from the capabilities of Indiana's current auto manufacturers to potential opportunities for research and development within the EV product industry.
Read More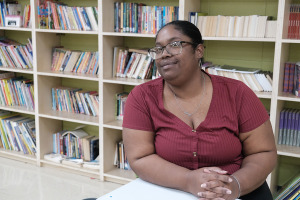 The Indianapolis Airport Authority, National Bank of Indianapolis and Mays Chemical Co. are three of 24 local employers participating in the Good Wages Initiative launched April 25 by not-for-profit EmployIndy.
Read More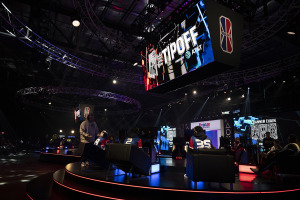 The league wants to draw fans to its studio inside Pan Am Pavilion to watch the games and engage with players, whose teams are mostly associated with NBA franchises.
Read More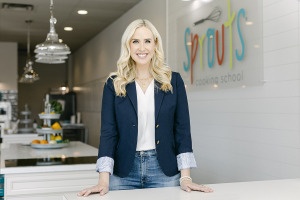 In 2015, Stephanie Drewry launched a children's cooking school in her home, with the vision of eventually opening a brick-and-mortar location. Two years later, she opened Sprouts Cooking School in Carmel. A second location is on the way.
Read More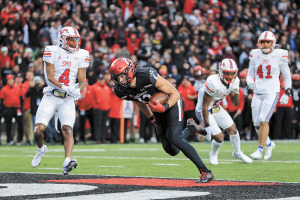 The new wave always reflects the hope of spring, so best to get to know the fresh faces, and not just for their statistics or 40 times or spot on the depth chart.
Read More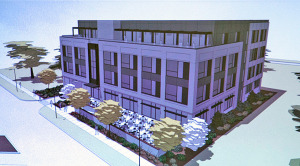 Avenue Development plans to construct a four-story office structure in the middle of the 6500 block of Cornell Avenue, directly west of the Monon Trail. The building would include a first-floor restaurant from a well-known local operator.
Read More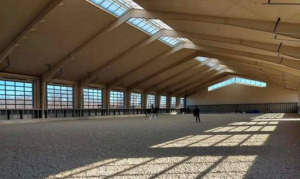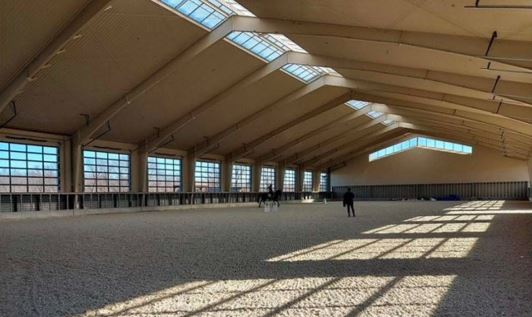 Plans for the development include a 69-acre equestrian exhibition center and 25 or so custom home lots priced at $1.2 million and up.
Read More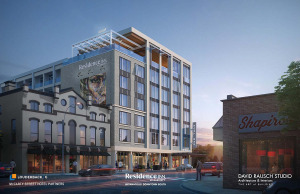 The development team behind a hotel planned for a parcel across from Shapiro's Delicatessen in downtown Indianapolis is adding about 60 apartments to the mix, as well as a rooftop restaurant.
Read More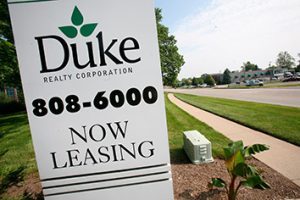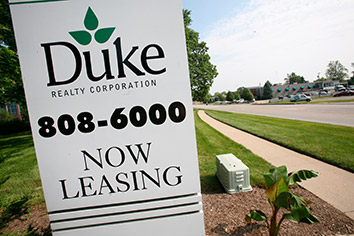 Prologis, one of the world's largest real estate investment trusts, said it has been trying to acquire Indianapolis-based Duke since November. Duke said in a written statement issued Wednesday that those buyout efforts simply haven't been good enough.
Read More
DePaul University's board unanimously voted to select Manuel, 54, at a meeting on April 21 but the decision was not announced until Tuesday. The school said it picked Manuel after "an extensive national search."
Read More
Thomas Buck built a reputation as one of the state's top financial advisers before being sentenced to prison for securities fraud in 2019.
Read More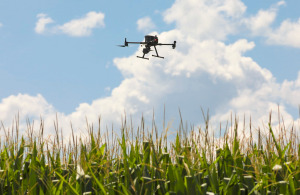 Taranis is part of a new but rapidly growing industry offering agricultural mapping services and the ability to monitor vast swaths of cropland in minute detail, helping landowners maximize yields.
Read More
Agricultural innovations may be protected for limited periods by one or more sets of intellectual property laws.
Read More
Brazil-based Solinftec has had operations in West Lafayette since 2019. The company is now working to launch a robot that would continuously roam agricultural fields and collect information farmers can use to improve their operations.
Read More
Ryan Vaughn is leaving the Indiana Sports Corp. for a job in the private sector, while DePaul University in Chicago has hired away University of Indianapolis President Robert Manuel.
Read More
Statistics show the IBJ readers are intensely interested in real estate, so the newsroom has reporters who spend considerable time covering the residential market, retail projects and commercial development.
Read More
Hoosiers understand that strong families are the foundational building blocks of any free society.
Read More
While Indy Pride continues to build relationships rooted in collaboration during this Pride season and beyond, we remain steadfast in our commitment to continue fighting for the safety and security of marginalized communities and those actively fighting against police brutality.
Read More
It's not appropriate for people to return to a workspace that hasn't changed since March 2020.
Read More
Low interest rates spur economic growth by making it cheaper to borrow and spend. Conversely, higher rates can slow an overheating, inflationary economy.
Read More
Founded in 1997, the trust owns and maintains a collection of over 1,500 first or early editions of great books and manuscripts, mostly published before 1900.
Read More
IBJ editorial writers missed the point of my argument on pay increases for the Indianapolis City-County Council ["Editorial: It's time to allow a pay hike for city-county councilors," May 6]. They should listen to my shows on WIBC and not base an editorial on one tweet. This is the fourth time in seven years that […]
Read More
At a time when costs are increasing across the board, Hoosiers will soon benefit from the elimination of a special tax on utility bills. The repeal means monthly savings for all customers beginning July 1. The Utility Receipts Tax and Utility Services Tax is currently a 1.46% addition to energy bills based on usage. The […]
Read More
I enjoy and appreciate Abdul-Hakim Shabazz columns in IBJ. I hope you keep asking him to write on future topics. In previous IBJ columns, he has referred to the story about "a mighty thin pancake that don't have two sides" ["Abdul-Hakim Shabazz: A resolution for 2022—keep an open mind," Forefront, Jan. 14]. That tells us […]
Read More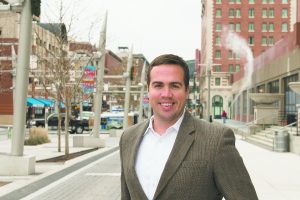 Ryan Vaughn, who has led the Indiana Sports Corp. since 2014, plans to resign from his role as president on July 1. There has been speculation that Vaughn might someday run for mayor.
Read More
A Warsaw-based nursing home operator plans to terminate its operating leases at eight Indiana locations—including one in Indianapolis—affecting nearly 700 employees.
Read More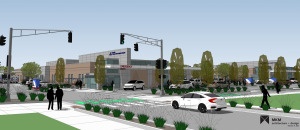 The Indianapolis-based health system said the new hospital will bring inpatient and emergency care into the city of West Lafayette for the first time.
Read More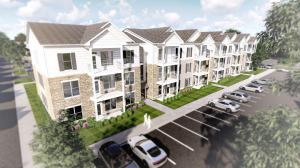 The city's Metropolitan Development Commission on Wednesday voted 6-0 against a recommendation for Homestead Development LLC's rezoning request for 13.6 acres at 7525 McFarland Blvd. for more than 300 residential units.
Read More
New York City-based Via Transportation Inc., which last year pulled out of the ride-hailing industry to focus on public transportation services, will lead the program.
Read More
The lack of urgency in addressing high hospital prices in Indiana by the vast majority of not-for-profit hospitals is intolerable.
Read More
IU Health has committed to align our pricing with national averages for commercial insurance by Jan. 1, 2025, generating more than $1 billion in savings to patients and payers.
Read More
Indiana prices are higher than those of all our neighboring states.
Read More
What is certain is that silence and complacency are not an option for those of us in the struggle for all people.
Read More
Today's Senate is not the great deliberative body of past reputation.
Read More
[The supermajority] is always in need of someone to attack. The tactic is clear: Create an enemy, attack it.
Read More
Marion County has been trending Democratic for some time, which means many of our primary elections are actually general elections.
Read More
Whatever the brave new world is shouldn't undermine candidates who lack means and connections in the process.
Read More
The company deliberately and methodically deployed a multifaceted plan to addict a generation of adolescents to nicotine.
Read More
We need to make it easier for immigrants to come here and get the jobs the rest of us are not going to do.
Read More
Not-for-profits play an important part in our economic and social fabric.
Read More
The need is great, and the demographics of this population suggest housing needs will only grow for those able to live independently.
Read More
While not all kids will become founders, the entrepreneurial mindset … is an essential element for their contribution in whatever vocation they pursue.
Read More
Our top two priorities should be strengthening Indiana's teacher preparation programs and enrolling more high school graduates in post-secondary education.
Read More
Tough love, if administered with true 'love,' is often the best way to deliver advice that might (or might not) take root.
Read More
You can have diversity programs to intentionally increase representation without leaving a group of people feeling misused.
Read More
Lack of context is the problem with Twitter and any other social media platform that limits the number of characters that can be used.
Read More
In August, a team of Riley physicians, advanced practice providers and nurses began making plans to provide care to hundreds of minor refugees after their families evacuated Afghanistan to escape the Taliban's takeover of the country. But their care went beyond treating illnesses.
Read More
The CareSource Reentry Program takes a case-management approach, in which CareSource criminal justice liaisons begin working with offenders while they're still in prison (60-90 days before release) by conducting classes to educate them on the Healthy Indiana Plan.
Read More
Kim Strunk started Hopebridge Autism Therapy Centers in Kokomo in 2005.
Read More
Dr. Don Brown started LifeOmic in 2016. The company's product, the Precision Health Cloud, is used by IU Health's Precision Genomics Program to improve molecular tumor diagnostics.
Read More
IU Health launched the Hospital at Home program and offered it as an option to stabilized COVID-19 patients in order to open beds for sicker patients.
Read More
Philip Low, founder of On Target Laboratories and Purdue University's presidential scholar for drug discovery, invented Cytalux.
Read More
Dr. Lawrence Einhorn is credited for revolutionizing testicular cancer treatment in the 1970s, leading to a 95% cure rate today.
Read More
Dr. John Christenson battled cancer while leading Riley's work to prevent the spread of COVID.
Read More
Dr. John Woodall began practicing family medicine in Anderson, his hometown, after leaving the Air Force in 1972.
Read More
Monica Heltz is the public health director for the city of Fishers, which launched its own public health department during the pandemic.
Read More
Greg Carter works under the umbrella of harm reduction; much of his research has focused on identifying barriers to HIV screening and creating community-based HIV prevention interventions.
Read More
Scott Janke treats veterans who have entered the Indianapolis Veterans Treatment Court, which provides help to veterans involved in the criminal justice system who are dealing with addiction, mental illnesses and injuries.
Read More
Sally Freeman greets surgical services patients, takes them to the pre-op area, directs families to post-op after their loved one is out of surgery, and helps keep the waiting rooms neat and tidy.
Read More
Anne Nobles was an early champion for integrating individual fundraising entities at 16 IU Health hospitals into the singular IU Health Foundation, which launched in 2018.
Read More
Cynthia Chowning and Jonita Shaw have more than 400 hours of volunteer time with Eskenazi Health.
Read More