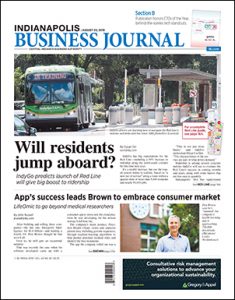 AUG. 23-29, 2019
This week, John Russell catches up with serial entrepreneur Don Brown and his latest startup, LifeOmic. The company's main product focuses on using powerful data analysis to help doctors and patients predict medical risks, but it's also finding surprise success with consumer apps for maintaining healthy habits. Also on the front page this week, Susan Orr prepares us for the debut of the Red Line on Sept. 1. IndyGo is expecting big things from the rapid transit route running north-south through the middle of the city, including a 69 percent increase in ridership along the corridor by this time next year. And Samm Quinn has an update on Zionsville's Creekside Corporate Park, which required millions of dollars in investment from the town but currently has just one occupant.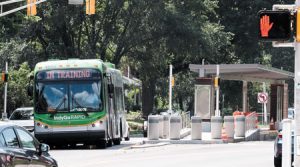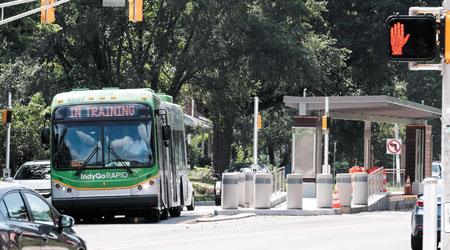 IndyGo has big expectations for the bus rapid transit route—including a 69% increase in ridership along the north-south corridor by this time next year.
Read More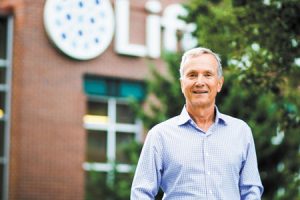 After building and selling three companies and starting a fourth, Dr. Don Brown thought he had seen it all. Even so, he still gets an occasional surprise.
Read More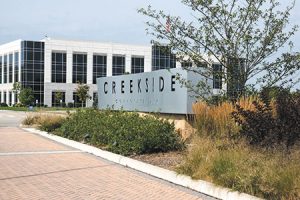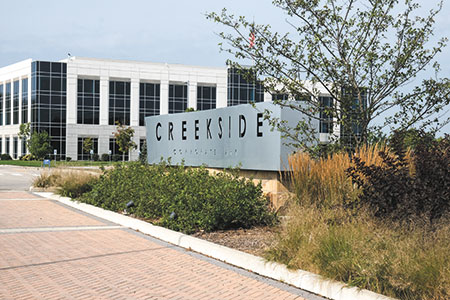 Town leaders say development is coming, but has been slow because they're picky about tenants.
Read More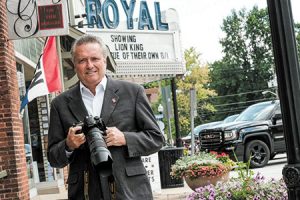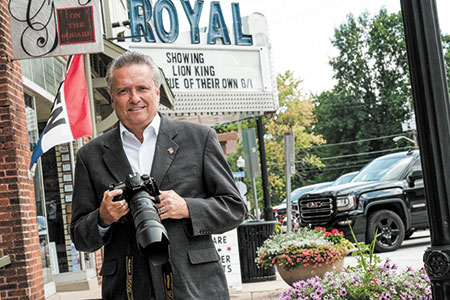 In the wake of the May closure of The Hendricks County Flyer, Grow Local Media is expanding its own Hendricks County paper.
Read More
The last time Indianapolis-based Simon Property Group Inc. negotiated an employment contract with CEO David Simon, it was an ordeal.
Read More
Nick, the son of Hubbard & Cravens Coffee and Tea co-founder Rick Hubbard, went into banking after graduating from Miami University of Ohio in 2003 and thought he'd stay there. Now he's president.
Read More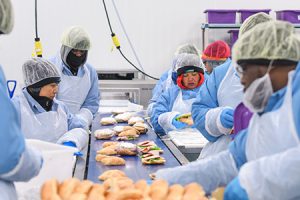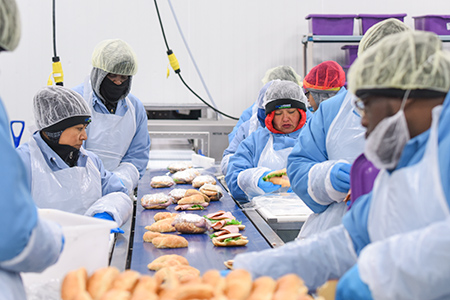 Produce company Caito Foods LLC is set to shut down its Fresh Kitchen operations in Indianapolis, less than three years after opening the $32 million facility.
Read More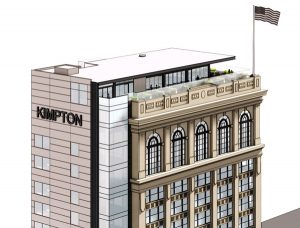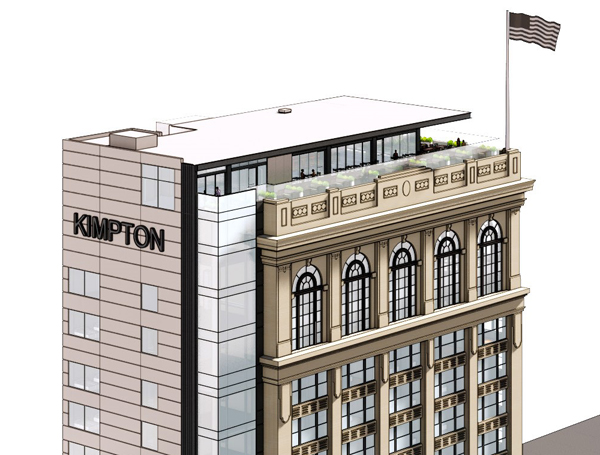 Construction of a ritzy hotel in one of downtown's oldest towers is expected to start by the end of the year, now that the property's owner has received approvals for changes to the building from historic preservation officials.
Read More
Investors appeared to be nervous over the rich price of the deal and the amount of debt that Elanco will take on to finance it.
Read More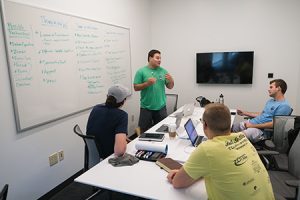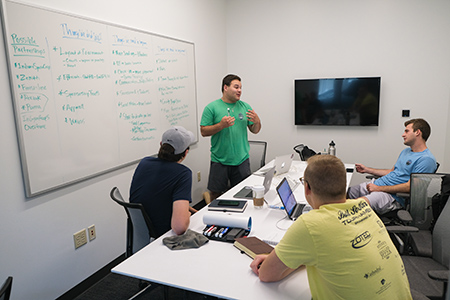 Experts say the newest classroom buildings have plenty of open and flexible spaces to encourage innovation and allow students to more easily worth with each other, their professors and even business leaders.
Read More
At the IU Bloomington campus, the degrees include a bachelor of science in cybersecurity and global policy. The degree will be a collaboration between the School of Informatics, Computing and Engineering, and the Hamilton Lugar School of Global and International Studies.
Read More
The college of about 1,000 students located in Johnson County said the four-year Pursuit program makes engaged learning an integral part of every student's college experience.
Read More
The funding comes from the U.S. Agency for International Development and will go toward the university's Feed the Future Innovation Lab for Food Safety.
Read More
IBJ is seeking instead to host a true discussion with the major-party candidates about the significant issues facing the city and the current and next administrations. So there will be no traditional time limits. No podiums. No props.
Read More
From the first mayoral debate to a celebration of area CFOs, you have nine opportunities to join us to hear about tough issues and top achievers.
Read More
Running out of money in retirement isn't a small problem. It's the worst problem.
Read More
e have known for decades about the role chronic and acute mental illnesses play in mass killings. Still, we have done little to change the way we consider mental health risks and their connection to mass murders.
Read More
For so many in central Indiana, volunteer engagement is not a box-check of "community involvement" but actually a second career, spanning lifetimes.
Read More
I recently learned about a Japanese concept called Ikigai, which means "reason for being." Ikigai is the intersection of what you're good at, what you love, what the world needs, and what you can be paid for. I believe we're succeeding if we're living and working within the overlap of those four areas. That's where we become our best selves and experience our profession through our purpose.
Read More
Since at least the time of John Maynard Keynes, if not earlier, economic pundits have been looking for a "golden" economic signal that predicts economic downturns.
Read More
Mr. Brooks' attitude and actions have not endeared him to the community. He has not reached out to other businesses, takes no interest in neighborhood issues or community associations.
Read More
Evidence is growing that IndyGo's Red Line may additionally impair public safety.
Read More
The new home of Indiana University's art school in Bloomington will be modeled after an unbuilt fraternity house a famed modernist architect designed in the 1950s.
Read More
The Next Level Teacher Compensation Commission is tasked with conducting research, receiving feedback and providing a report to Gov. Eric Holcomb and state lawmakers before the 2021 legislative session.
Read More
It was the most-active July for single-family construction permit filings since 2006, when 746 permits were filed during the month.
Read More
It is not just a travesty, but a scandal that the NRA controls what gun safety laws the Legislature and governor are allowed to pass. They are arming teachers but doing nothing to reduce easy access to firearms.
Read More
I believe they're the consequences of society's decades-long assault on the traditional family unit, its values, and the replacement of the father figure with multiple government programs.
Read More
We're confronted once again with the tragic and senseless loss of lives from gun violence in the aftermath of El Paso, Texas, and Dayton, Ohio. Although recent mass shootings in the United States can be linked to multifaceted factors, there is evidence that the El Paso shooting was a calculated political act fueled by anti-immigrant […]
Read More
Jesus blamed evil actions on evil hearts.
Read More
If the NRA wants to play semantics, then let's play.
Read More
The governor wants to improve teacher pay somehow, someday, as long as the increases are "systematic" and "sustainable." Those are lovely words. The governor needs to start by committing to a substantial pay raise, based on state dollars. He also needs to act now.
Read More
We have the ability to restore our nation's collective confidence in one another by focusing on what we can control.
Read More
If we don't get serious about the concerns preventing Indiana from moving forward, we will continue to sit at the bottom and be unattractive to anyone looking to relocate their families or businesses.
Read More
They are a diverse group who see their differences but value one another for who they are.
Read More
As we look around us, there is a feeling that things are not right. We see it in on TV, online and in the news. We see division widen when we should be working to find common ground. We see too much hatefulness when we should be understanding. We see fear to challenge the status […]
Read More
The entire city of Indianapolis seems to be under construction. I've seen the memes, heard the radio commentary, and have experienced delays just like the next person. But as a person who has been calling for investment in our infrastructure, the delays are welcomed. The delays are temporary discomfort for long-term comfort. Construction of the […]
Read More
The transformational potential of an award applicant, defined as the potential to prove or maximize effectiveness of newer technology, is evaluated. Proposals that notably change standard operating practices as part of a long-term vision through transition to a new fuel infrastructure are scored highly.
Read More
As we look to the future of career paths in IT, it is increasingly vital to think about prescribing a set of trade standards for employees and employers alike.
Read More
Mistakes have been made on all sides, but the president of the United States of America is the president of every American, whether you like him/her or not. As Americans, we should not only want the president to succeed; we need the president to succeed.
Read More
Dawson and his team have modernized and upgraded numerous systems at the bank, including in the areas of cybersecurity and disaster recovery.
Read More
Baden has helped the company overcome the technical challenges of operating in far-flung locations such as China, England and Slovakia.
Read More
Shah likens his job to "conducting a symphony orchestra nonstop, 24/7."
Read More
Knapp helped the Indianapolis marketing firm transform itself into a technology company that uses artificial intelligence to engage customers.
Read More
Under Pyrz, eGov designed and developed proprietary content management and payment solutions, has undergone two major code updates, revamped its infrastructure, and introduced company-wide processes to allow the team to succeed.
Read More
Gadell started the IT consulting firm after college and has grown it to 90 employees.
Read More
Shah successfully led the merging of Lilly's information technology, information security, digital health, and advanced analytics and data sciences functions under one umbrella.
Read More
Foster has played a key role in helping the company embrace electrification.
Read More
Technology played a critical role in the last 30 years of Lake City Bank's growth, from $287 million in assets in 1990 to $5 billion now, and Ritchey has been there every step of the way.
Read More
William and his team have started turning the Butler IT department into a revenue center by identifying services that can be provided to third parties involved in campus operations.
Read More
Davis' most challenging and exciting time at Hendricks Regional Health was the migration to a single electronic medical record system in 2018.
Read More
Herriford has redefined IT at the University of Indianapolis.
Read More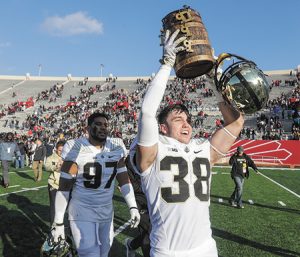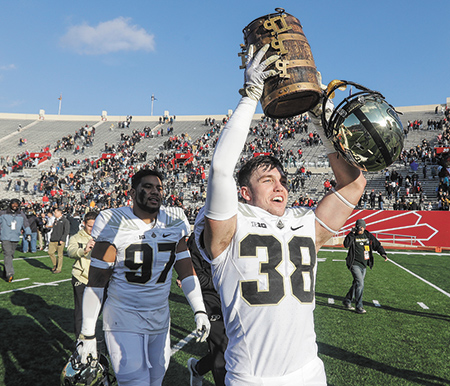 The college season is about to kick off, and there's more on the line than you might imagine.
Read More