JULY 24-30, 2020
This week, Lindsey Erdody explores how many not-for-profit groups that provide vital services for needy clients have been forced to cut back and modify their missions on the fly during the pandemic. Mickey Shuey digs into the co-dependent relationship between downtown's restaurants and the city's hard-hit convention and tourism business. We have an in-depth interview on the topic of downtown's survival with Mayor Joe Hogsett. He was grilled by the IBJ editorial board about a variety of concerns, including the city's response to rioting and looting last month and the potential that the loss of convention business could start a chain reaction that debilitates downtown. And be sure to check out IBJ's annual list of the 25 fastest-growing companies in the Indianapolis area.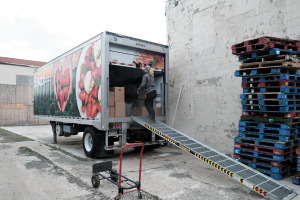 Seventy percent of not-for-profits in Indiana have reduced programs or limited capacity since the coronavirus pandemic hit the state, according to a recent report.
Read More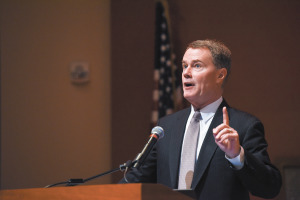 The mayor, who is in the first year of his second term, acknowledged the challenges—and even some naivete when it came to the riots. But Hogsett, a Democrat, said he's confident in the ability of residents, the business community and leaders to address them.
Read More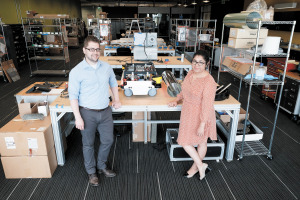 The skill sets of husband-and-wife duo Jason and Diana Brugh are as perfectly blended for the task they aim to accomplish as the abilities of the integrated robots they're building to kill germs and fight coronavirus in the workplace. Diana Brugh is a microbiologist with experience in food science and working with bacteria- and virus-killing […]
Read More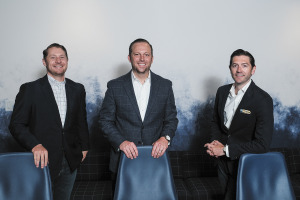 The Indiana Economic Development Corp. has offered JDA Worldwide and its newly created parent company, Prolific, up to $2.2 million in tax credits to support its expansion plans.
Read More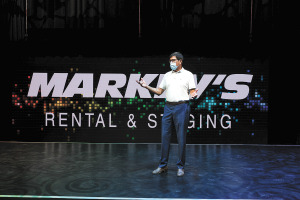 Firms that specialize in making conferences, fundraisers and other events memorable and financially successful must pivot on a dime to stay relevant in the coronavirus era.
Read More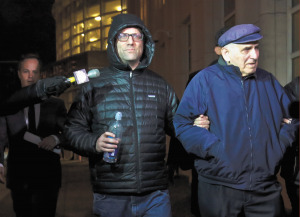 The Carmel-based insurer for years has been managing the fallout of a deal it cut in 2013 that was supposed to reduce risk but instead blew up in spectacular fashion.
Read More
The immigrant from Taiwan is deep in research and development for his new role as executive chef at Vivante, a French restaurant opening in Carmel's luxurious Hotel Carmichael on Aug. 4.
Read More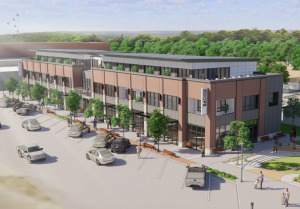 The $6 million project is expected to feature retail space on the first floor—already fully pre-leased—along with apartments on the second floor and condominiums on the third.
Read More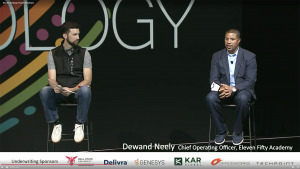 The panel was Cummins Inc. Chief Information Officer Sherry Aaholm, Indy Women in Tech community engagement strategist Ariel Crawley, Vertex Intelligence CEO Tyler Foxworthy, TechPoint CEO Mike Langellier, Eleven Fifty Academy Chief Operating Officer Dewand Neely and Scale Computing CEO Jeff Ready.
Read More
The accomplished doctor move on to found both Northwestern University and the University of Denver.
Read More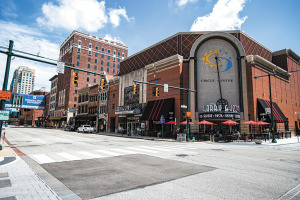 The loss in convention business due to COVID-19 is starving downtown restaurants of customers. And without great restaurants, Indy isn't as attractive as a convention destination.
Read More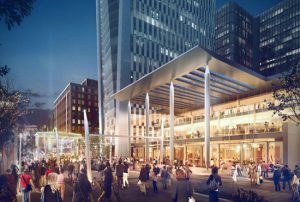 Indianapolis Mayor Joe Hogsett said the city is continuing to work with Indianapolis-based Kite Realty Group Trust—which is developing the project—to finalize a reworked timeline.
Read More
The deal, which affects five Indiana casinos, was approved by New Jersey regulators on Friday.
Read More
Considerations about whether students should be in school are about far more than just whether it's the best learning environment.
Read More
Indy Accompliceship can help your company take the next step toward a more racially equitable Indianapolis.
Read More
Rather than a bailout from the federal government, what Indiana hemp farmers and small-business owners need is for the federal government to classify cannabidiol as a food additive or supplement.
Read More
Our society already relies on the internet for education, jobs and personal needs, yet 666,000 people in Indiana live without access to high-speed internet.
Read More
Debt elimination is a beautiful thing. From paying off student loans to making your last mortgage payment, getting rid of monthly debt obligations is undoubtedly an accomplishment worth acknowledging and celebrating.
Read More
Corporate America can no longer get away with merely issuing token public statements on websites or social media supporting social justice issues.
Read More
Debating mask wearing as a matter of individual liberty largely misses the boat.
Read More
My son Adam is my world and, like for most parents, his well-being and safety is my number one priority. That's why when he tested positive for COVID-19 my heart sank. Even though the virus hadn't impacted adults around his age, 40, as severely as other groups, Adam is at higher risk because of underlying […]
Read More
I am a frequent reader of Curt Smith's columns and enjoy his perspectives on matters which are important to our community. With respect to his July 10 Forefront column, "Three voices worth hearing in fight to stop violence," I respectfully disagree with his choice of Curtis Hill as one of those voices. The point about […]
Read More
The alternating columns of Greg Morris and Nate Feltman are always thoughtful, informative and enjoyable, whether or not one agrees with the opinion expressed in each. I was motivated to write a long overdue letter of appreciation after reading Feltman's column in the July 17 IBJ: "Are you ready for some positive news?" My answer […]
Read More
I was especially pleased to see Indiana University McKinney School of Law student Riley Parr's valid reasoning in his recent Forefront column [Don't consider history in the context of today, Forefront, July 17]. Don't you wish that all the so-called Constitutional EXPERTS really knew what they were talking about? Deleting persons of veneration of the […]
Read More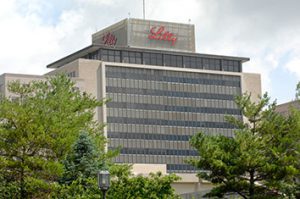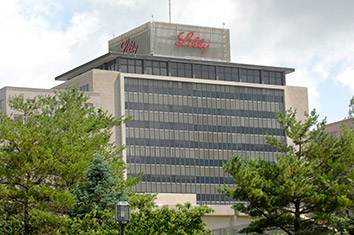 In the past seven years, the drugmaker has received tax breaks worth nearly $40 million in exchange for investing more than $500 million at its Indianapolis properties.
Read More
The annual festival, which for more than 50 years has served as the unofficial kickoff of the fall arts season in Indianapolis, typically attracts more than 20,000 attendees and hundreds of artists and performers.
Read More
Plans call for the 55-year-old truck dealer to add a new dealership and training center on the east side of Indianapolis and expand its existing operations on the west side.
Read More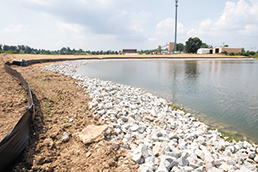 The lone council member to vote against the plan questioned whether now is an appropriate time to commit more money to a "nice-to-have" project.
Read More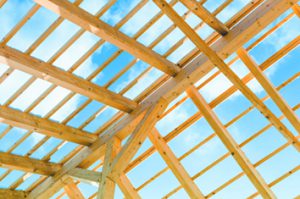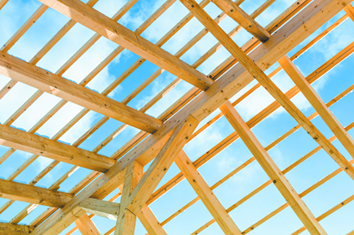 After a slowdown in May, applications for home construction permits made a solid rebound in the Indianapolis area in June despite the pandemic.
Read More
The pandemic has changed business in ways great and small, and it's required companies to adapt quickly.
Read More
The company is tapping into the explosive growth in gene therapy research, but in a way founder Bill Vincent believes is lower risk.
Read More
The company has prospered by providing management consulting services to arms of government.
Read More
The company's specialties include constructing huge warehouses, a type of real estate that's experiencing explosive growth.
Read More
The industrial-packaging distributor has experienced explosive growth by riding the e-commerce wave.
Read More
The company has been able to grow rapidly through word-of-mouth referrals and the growth of existing customers.
Read More
The company says it stands out from other managed-IT services firms by consulting with clients on strategy.
Read More
The company distributes automated meter-reading systems for water, gas and electric meters.
Read More
The company began as an accounting and finance staffing firm in 2008 but over the years has substantially broadened its services.
Read More
The company, which provides administrative support, human resources, call centers and customer service, has seen revenue roughly double over the past 18 months, thanks in part to contracts with Anthem and Conduent.
Read More
The company, which helps customers build online forms and automate workflow, has made five acquisitions in the past 24 months, the most recent an e-signature business.
Read More
The company excels by letting "our team members do what they're great at and encouraging them to go for it," said Andrew Toth, the chief financial officer for the mechanical, electrical, plumbing, building automation systems and service contractor.
Read More
The real estate investment firm handles 150-200 projects a year on behalf of other investors that are both local and out of state, meaning it coaches, consults and advises those investors on Indy-area properties.
Read More
The firm's software lets small businesses create detailed reports about the amount of time employees spending working for each client on a daily and hourly basis. It can be used to invoice clients automatically, show them proof of work, pay contractors, manage flow and more.
Read More
The company help consumer brands achieve their full potential on Amazon, which means Amazon's dominance has helped spur SupplyKick's growth.
Read More
The refrigerated-trucking company transports milk, produce, frozen goods and medical goods throughout the Midwest and sometimes beyond and has grown, its founder says, thanks to the quality service it provides.
Read More
The firm, which provides IT services for small and midsize companies, has been working more with businesses that are looking beyond fixing their infrastructure to figuring out how to maximize employee productivity and efficiency.
Read More
The company moved some of its advertising budget from radio to TV over the past year—and it has paid off, with television ads becoming its top source of leads.
Read More
The company, which buys and manages apartment communities, has 13 total assets in Ohio, Indiana and Illinois and will close on two more this summer.
Read More
Some Indianapolis restaurants have asked the breweary to make proprietary beers for them—which they do—and Metazoa also cans three of its beers for sale in local grocery and liquor stores.
Read More
The software maker has grown thanks to long-term relationships the company has built with its clients, some of whom have been partners for more than a decade.
Read More
The company's focus is on affordable items, with the idea that its customers can get a head-to-toe look for under $100.
Read More
In 2019, the company retained 100% of its existing customers. It has a formal plan to triple its revenue and number of customers over the next nine years.
Read More
The company has always been a secondary contract packaging facility, taking products from primary manufacturers that make one item and doing something different with that item.
Read More
The remediation expert specializes in brownfield investigation—looking at any previously developed land that is not in use but might have been contaminated.
Read More
The company now has a presence in 18 states, including more Indiana locations and entry into the Florida market.
Read More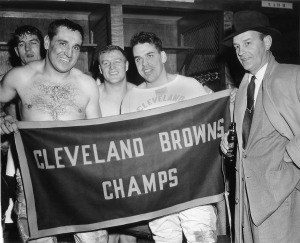 The monikers we associate with our favorite teams have interesting origins, among them are children, fires and passing thunderstorms.
Read More