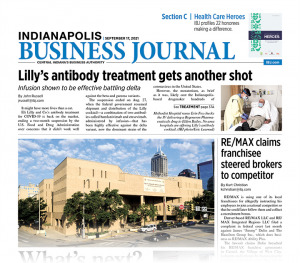 SEPT. 17-23, 2021
Eli Lilly and Co.'s antibody treatment for COVID-19 is back on the market, ending a two-month suspension by the FDA. John Russell reports that the drug cocktail is back in regulators' good graces after proving effective against the delta variant. Also in this week's issue, Kurt Christian reports that RE/MAX is suing one of its local franchisees for allegedly instructing his employees to join a national competitor so that he could later follow them and collect a recruitment bonus. And Mickey Shuey explains how city officials are trying to address the futures of the huge municipal buildings that largely will be vacated as agencies move to the new Community Justice Campus.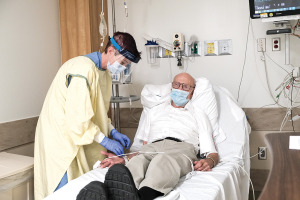 The drugmaker's COVID-19 treatment is back on the market after a two-month suspension, but the question is whether Lilly can grab market share from now-dominant Regeneron Pharmaceuticals.
Read More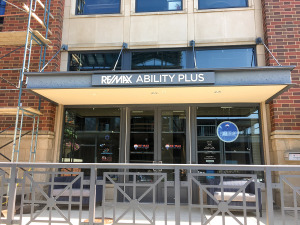 Denver-based RE/MAX LLC and RE/MAX Integrated Regions LLC filed a complaint in federal court last month against James "Jimmy" Dulin and The Hamilton Group Inc., which does business as RE/MAX Ability Plus.
Read More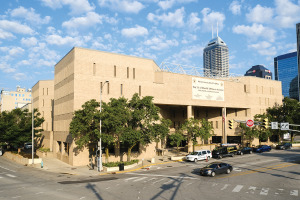 Officials are taking a fresh, hard look at municipal-owned real estate as part of a larger effort to repurpose several sites that will be largely vacated as agencies move to the Community Justice Campus.
Read More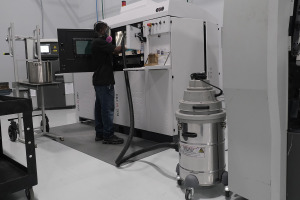 Manufacturing Readiness Grants launched last year as a pilot to stimulate private-sector investments in modernizing Indiana's manufacturing sector.
Read More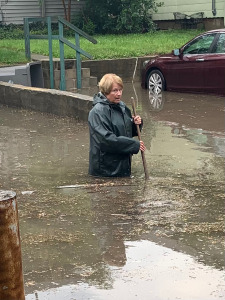 Indy's City-County Council approved $50 million in new bonds this month to tackle a backlog of drainage projects across the city.
Read More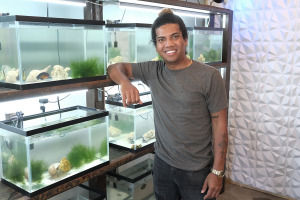 Jace Swims built a tech career on the West Coast, but the pandemic brought him back to Indianapolis. He since has turned his passion for tropical fish into an entrepreneurial venture.
Read More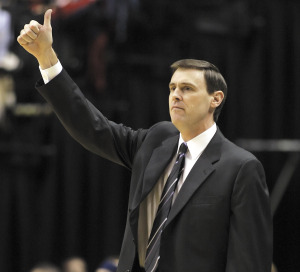 Just because Rick Carlisle hasn't settled into his office in the Indiana Pacers' practice facility within St. Vincent Center doesn't mean he hasn't settled into his role of head coach.
Read More
Slated to open this fall, Our Table American Bistro will have an aesthetic that co-owners Joe and Ginger Miller call "Napa Valley meets Bargersville farmhouse."
Read More
Portia Bailey-Bernard of the Indy Chamber says projects like the $60 million redevelopment of the Stutz business campus and the expansion of IU Health's downtown campus will help reshape the northern portion of downtown.
Read More
The Indianapolis City-County Council on Monday unanimously approved about $467 million in spending for pandemic recovery initiatives, rental assistance, a range of new public buildings and several greenway projects, most of it funded with federal coronavirus relief dollars.
Read More
The Administration and Finance Committee advanced $10.5 million for a new solid waste facility and $7.5 million for a new firehouse—in addition to letting Indy borrow $126.7 million in bonds for a range of new buildings on the Community Justice Campus and other facilities.
Read More
A team of three contractors will build a 1,000-space garage slated to serve an office building in development by Browning Investments, as well as a 300-space garage to serve court staff.
Read More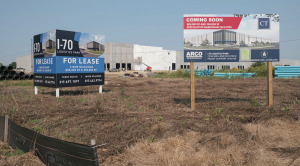 More than 22 million square feet of space is already under construction, with some brokerages estimating several million more will break ground by the end of the year.
Read More
Almost every other effort in Indianapolis—be it talent recruitment, economic development, tourism and more—depends on reducing violent crime, in particular the numbing number of shootings that are on pace to shatter records.
Read More
The Rophe Free Clinic was named IBJ's top honoree in the category called Community Achievement in Health Care. The clinic was the brainchild of Curtis McManus, who—after a career in the pharmaceutical industry—was directing mission work in Haiti for Solid Word Bible Church, in Pike Township when he saw a need locally.
Read More
Gun violence harms everyone. It shatters lives and erodes neighborhoods. But older adults might be impacted more than other groups.
Read More
It is more important today than ever that policymakers, employers, universities, hospital systems and the community return attention to ways to support people in recovery, provide innovative treatment options, and create and implement preventive interventions and strategies to avoid substance use for children at risk.
Read More
Identifying your money stories and messages is the first step to being able to change unhelpful thought patterns and move toward a healthier relationship with money.
Read More
Some executives I have interviewed have blamed working from home and the general burnout from the increased uncertainty as reasons for this struggle. Other executives blame generous unemployment benefits.
Read More
In the villages with the mask campaigns, 43% of adults wore masks in public venues and 29% socially distanced, whereas only 13% wore masks and 24% socially distanced in villages that had no campaigns.
Read More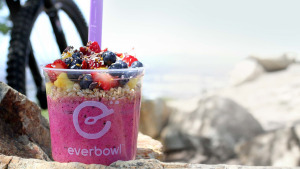 Everbowl, a quick-serve restaurant offering customizable superfood bowls, plans to open its first location in the state near Hamilton Town Center in Noblesville at the end of the year.
Read More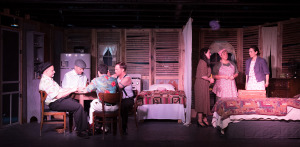 Carmel Community Players plans to launch a fundraising campaign next month with the goal of securing $250,000 for the buildout of a planned new community theater on North Meridian Street.
Read More
The Indiana governor's office has signed a contract paying a law firm up to nearly $200,000 for challenging the increased power state legislators gave themselves to intervene during public health emergencies.
Read More
The money will go toward design, construction and inspection for nine trail and greenway projects, including Pleasant Run Trail and Pogue's Run Trail.
Read More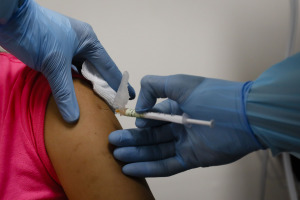 The students and employees face disciplinary action for failing to comply with the school's mandatory COVID-19 testing for those who haven't provided proof of vaccination.
Read More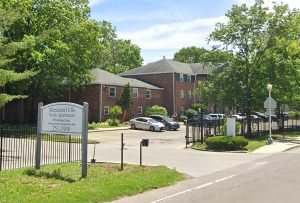 The new owner plans to make a significant investment in improvements that likely will drive up rents that have languished of late.
Read More
Having been created in an act of architectural homicide, the CCB itself should hardly be protected from meeting the same fate.
Read More
From afar, the City-County Building's mark on the skyline is significant. Dated architecture, perhaps, but noticeably part of the urban fabric.
Read More
During 40 years in the news business, I was never so far removed as I was from the terrorist attack in 2001, possibly the biggest story of our time.
Read More
The refusal to stay the law from taking effect by the Supreme Court has given hope to those who oppose choice.
Read More
It is time the states be allowed to pass laws that reflect the will of the citizenry.
Read More
We want to look like we never leave a piece of paper out on a desk, or we wash and put away every dish following every meal.
Read More
The Republican supermajority can and will do what it wants with little regard to the voices of all Hoosiers.
Read More
It is too often a mistake to turn something that makes a great musical into a movie. It doesn't justify the risk.
Read More
The pandemic has offered companies and employees a new opportunity to refocus.
Read More
The philanthropic sector continues to have failed to be transformed by the impact of 9/11 on Muslim Americans.
Read More
Right now, participation in Hoosier Hall Pass is low, and there is often a shortage of poll workers on Election Day.
Read More
I felt like the questions were very much in touch with the issues local residents and workers are facing.
Read More
Forty percent of voters believe that Indianapolis is headed in the right direction, while an equal 40% think the city has gone off on the wrong track.
Read More
Let me suggest a simple start for Holcomb's move toward real leadership: Require the hundreds of schools that are not reporting their COVID cases to do so.
Read More
It's tragic that thousands of people are dying unnecessarily from our newest vaccine-preventable disease.
Read More
Our collective lack of long-term memory and our tendency to ascribe ulterior motives to former government officials … leads us to be critical of those who acted to protect us then.
Read More
After nearly 20 years, with about 2,400 American troops killed, 20,000 wounded, and $2 trillion, our counterinsurgency strategy failed.
Read More
Dr. Kristina Box was thrust into the spotlight during the COVID-19 pandemic as the state's health commissioner.
Read More
The dashboards have been used throughout the pandemic to provide important data not only to health and government leaders but also to everyday Hoosiers.
Read More
At the request of Gov. Eric Holcomb, a team of researchers and practitioners at the school designed and executed several waves of sample COVID testing of Indiana's population.
Read More
From March to December last year, IEMS crews responded to nearly 20,000 calls about potential COVID-19 cases and were ultimately in contact and caring for more than 2,300 positive patients in Marion County.
Read More
The team was charged with training nurses to be deployed anywhere they were needed during the pandemic, including areas where COVID surges and nursing shortages were expected.
Read More
Lilly's BLAZE-1 study examined antibody therapy engineered from one of the first individuals in the United States to recover from COVID and was specifically designed to attack the virus that causes it, SARS-CoV-2.
Read More
Dave Skeels, a 59-year-old retired engineering consultant from Indianapolis, spent six weeks this year volunteering in a vaccine clinic in Evansville, more than 200 miles from home.
Read More
The clinic, staffed by volunteers, is only open on Saturdays and was seeing 15 to 20 patients a day before the pandemic.
Read More
The advance directives overhaul bill, along with legislation the group shepherded in 2013 and 2018, eliminates several barriers to honoring a patient's wishes.
Read More
Wellness is a major focus for the company as it tries to bring down the incidence of early disease and death among public safety personnel.
Read More
COLTT was launched in 2016 by Dr. David Roe, the former director of IU Health's lung transplant program, who modeled the program after one he'd seen at Duke University. In 2018, it was expanded to include heart-transplant patients.
Read More
When the pandemic suddenly made in-person visits impossible, Chugh needed to act fast to keep cardiac patients connected with their physicians.
Read More
Among complex organs, the liver is the only one that can regenerate.
Read More
When he started his career at Riley Children's Health in 1975, he became the third pediatric cardiologist in the entire state. When he retired this January, there were 22 just at Riley.
Read More
In March 2016, after nine months of planning and training—and an outpouring of support from her colleagues—Fogel launched the Eskenazi Transgender Health and Wellness Program, a multidisciplinary clinic that serves about 2,000 patients a year from across Indiana and surrounding states.
Read More
In 2011, Khan started the nation's first post-ICU outpatient clinic, specifically to address the physical and mental deficits often experienced by ICU patients.
Read More
Through the decades, Roesener has been instrumental in training thousands of nurses and doctors across the state and educating them about how to respond to high-risk pregnancies.
Read More
Ball, 36, is a licensed practical nurse who regularly takes night shifts so others can spend time with their families and does jobs nurses aren't usually expected to do.
Read More
Oruche is developing a program to help parents who are cowed by a convoluted health care system to become more involved.
Read More
They moved back to their hometown of Indianapolis in 2014 and immediately got involved with local Alzheimer's organizations, including the Alzheimer's Association's central Indiana chapter.
Read More
The cart, known at Riley as the "convenience store on wheels," has served since 2006 as a lifeline for inpatients and their families, providing snacks, toiletries and other everyday items free of charge so families of Riley patients can focus on their children.
Read More
Montgomery and her sister Courtney share their donation message with audiences ranging from high school students to law enforcement.
Read More