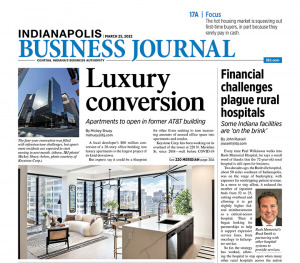 MARCH 25-31, 2022
Get a good look at Indianapolis' future with the latest edition of IBJ's annual Forty Under 40 feature, spotlighting the young movers and shakers who are setting the tone for central Indiana and getting things done. Also in this week's issue, John Russell reports that 14 of Indiana's 54 rural hospitals are at immediate risk of closing due to continued financial losses and lack of financial reserves. And Mickey Shuey has details on the $80 million conversion of downtown's 20-story AT&T building into luxury apartments.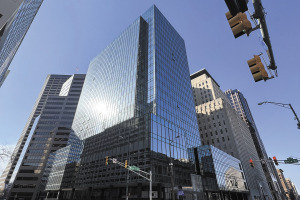 A local developer's $80 million conversion of a 20-story office building into luxury apartments is the largest project of its kind downtown.
Read More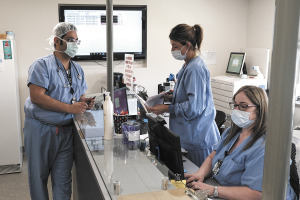 Rural hospitals have long struggled to stay afloat. But now, the sector is facing a wave of closings under additional financial pressures, some caused by the pandemic that has strained resources.
Read More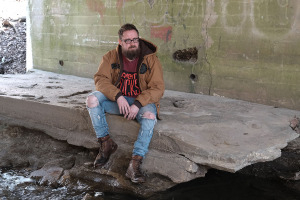 A fight over zoning has devolved into debates over odor, water quality, and the impact of another wastewater treatment plant in the area on nearby residents.
Read More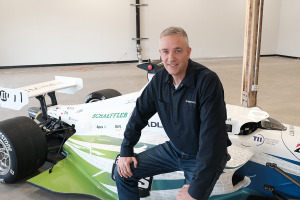 The new facility in the 16 Tech Innovation District, the Emerging Manufacturing Collaboration Center, is part collaboration space, part learning lab and part development and testing center.
Read More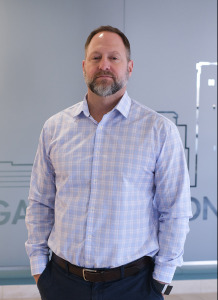 Paul Okeson's father ran a small construction company in Fort Wayne, providing lessons that wouldn't register with Paul until he ended up in the construction industry.
Read More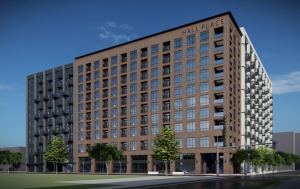 To be named Hall Place Apartments, the 308-unit project would occupy about two acres just south of 18th Street and west of Illinois Street.
Read More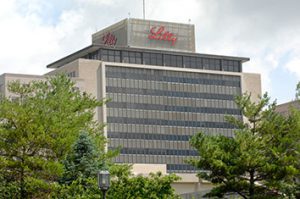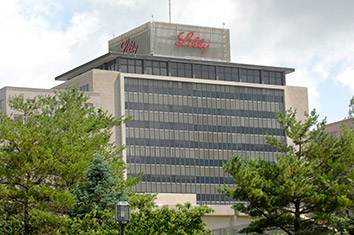 For the third year in a row, an investor is proposing that the pharmaceutical company scrap the tradition of combining the role of chief executive officer and board chair.
Read More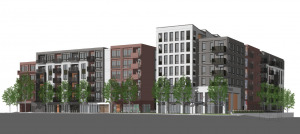 The project at the site of a former Kroger store is expected to consist of about 234 apartment units, a 240-space parking garage and 3,600 square feet of street-level restaurant space.
Read More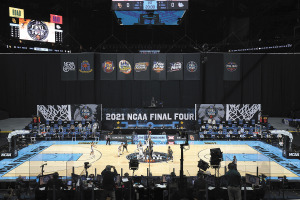 A year later, I still remember the look on the Oklahoma player's face as they hustled him out a back door at the hotel, hoping no one would notice. A van to whisk him out of town was waiting, and here he came, in a full mask and nearly a hazmat suit. What a way […]
Read More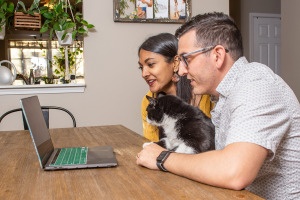 Central Indiana homes typically exit the market after only five days, according to Zillow, with the average Indy metro house priced at about $255,000 as of February—up 20.5% from last year.
Read More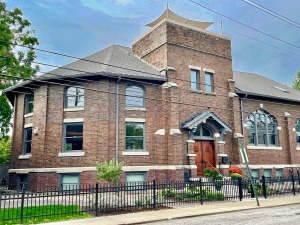 Dark steel beams, exposed ducting and stainless industrial-style appliances are warmed up by worn leather furniture and soft area rugs.
Read More
A limited inventory of houses available for purchase has been driving up prices across the region, an ongoing trend that began about two years ago.
Read More
Direct flights to commercial hubs around the world would create better opportunities for Indiana businesses to land clients and establish business connections in those cities.
Read More
When you work in news—or at least in a newsroom—you give up the right to publicly express opinions about a lot of things.
Read More
Indiana released a new set of reports late last month that represent a critical step toward helping close gaps in education outcomes.
Read More
As we look forward to better days ahead, we urge our policymakers to permanently grant patients direct access to the high-quality care APRNs deliver. It's a no-cost, no-delay solution to ensure Hoosiers affordable, accessible health care everywhere.
Read More
One thing everyone could agree on was that there is no one-size-fits-all solution for building an effective culture, but that, whatever culture you have built, it must be readily understood, inspiring, and not general and exclusively aimed to benefit the organization.
Read More
Your goal should be to make sure your major-purchase timelines are flexible enough that the supply-and-demand factors fall in your favor and don't back you into a suboptimal outcome.
Read More
With all due respect to our Keynesian colleagues, discouraging saving is bad policy.
Read More
In Indiana, any balanced approach to forest management in the state forests is unacceptable to the Division of Forestry.
Read More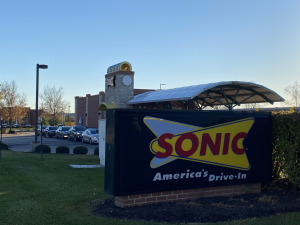 The fast-food chain is getting set to add a Hamilton County presence to a local roster that includes existing Sonics in Avon, Camby, Greenwood and Plainfield.
Read More
Jason Osterhage mostly recently was executive vice president and chief operating officer for Texas Dow Employees Credit Union in Houston.
Read More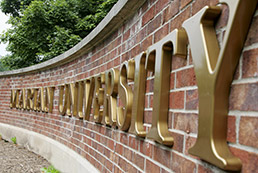 Called Marian University Preparatory School, or MU Prep, the school initially will be open to Indiana students entering grades 6-9 in the 2022-23 academic year.
Read More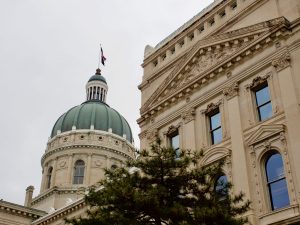 Funded by contributions from readers and philanthropists, States Newsroom plans to operate in roughly 40 states by 2024.
Read More
Little Raymond's Print Shop, which opened a facility on the east side of Indianapolis in 2013, said it has terminated 114 employees.
Read More
Kenneth Allen is program director at Indiana Youth Services Association and a commissioner for Indianapolis Public Schools.
Read More
Michael Allen is partner at Ice Miller LLP.
Read More
Scarlett Martin is director of the Department of Metropolitan Development for the City of Indianapolis.
Read More
Katie Blair is director of advocacy and public policy at ACLU of Indiana.
Read More
Luke Bosso is managing director of government advisory at Katz Sapper & Miller.
Read More
Ashley Brooks is owner and culinary consultant at A.Rose Hospitality and co-founder and president of the Garfield Park Farmers Market.
Read More
Ebony Chappel is director of programs and communication at Leadership Indianapolis.
Read More
Grant Church is president of DairyChem.
Read More
Andrew Cohoat is the president and chief commercial officer of Mesh Systems.
Read More
Logan Cook is senior associate and unit manager at Wiss Janney Elstner Associates Inc.
Read More
Michael Cranfill is partner at metaCRE; proprietor at The District Tap and Cholita Taqueria; and partner at Cranfill Development.
Read More
Dr. Lana Dbeibo is medical director for infection prevention at IU Health Methodist Hospital and director for vaccine initiatives at Indiana University.
Read More
Jamison Downs is managing principal at Veritas Realty.
Read More
Amber Finley is associate general counsel at the Health & Hospital Corporation of Marion County.
Read More
Andrea Fonseca is responsible at JPMorgan for providing wealthy clients with solutions to achieve their financial goals.
Read More
Perry Griffith in the last two years has led Denison Parking Inc. through the most challenging years in its history and has continued its growth trajectory.
Read More
In her first year as the state's first equity, inclusion and opportunity officer, Karrah Herring has built the infrastructure for her office and engaged with more than 200 stakeholders.
Read More
Sarah Holsapple for the past five years has owned her own communications business.
Read More
Douglas Huntsinger is a senior adviser to Gov. Eric Holcomb and a member of the governor's cabinet.
Read More
Sarah Iglehart leads the Indy Partnership, a business unit of the Indy Chamber, which focuses on business and talent attraction to the nine-county Indianapolis region.
Read More
Dr. Ken Lim has made substantial contributions in the fight toward the abolishment or reduction of cardiovascular disease in patients with kidney failure.
Read More
Katie Lucas' job is to advance Lucas Oil's global standing through long-term strategic planning and business development initiatives.
Read More
Kevin MacCauley's software firm for fitness companies, Upper Hand, has grown 20.5% through the pandemic and is on target to double this year.
Read More
Sarah MacGill Marr is a litigator whose practice includes business and contract disputes, construction claims, and products liability claims.
Read More
As head of the association of electric and natural gas companies, Danielle McGrath serves as the public face of the Indiana energy industry.
Read More
As senior counsel at Taft Stettinius & Hollister LLP, Jeremy Morris is responsible for compliance, investigations and white-collar defense, as well as commercial litigation matters.
Read More
Sarah Myers manages The Children's Museum of Indianapolis' development of new exhibitions, runs the museum's international traveling exhibits, and is liaison for the museum's brand partners.
Read More
Peyman Rashidfarokhi is a partner at Fishers Imports, a luxury used-car dealership.
Read More
Jordan Ryan, an architectural historian/archivist, is principal at The History Concierge LLC.
Read More
Megan Savage is senior director of government and community affairs at The Heritage Group.
Read More
Gundeep Singh is chief information officer and digital leader at Carrier Residential.
Read More
Andrea Sloan is president of GroundBreakers LLC, a hydrovac excavation and jetting services company
Read More
Morgan Snyder is the director of public relations at Visit Indy.
Read More
Kionna Louise Walker is an architectural associate at Meticulous Design + Architecture and founder of Next Great Architects.
Read More
Brian Sullivan is chief operating officer at Merchants Capital.
Read More
Matt Whiteside is CEO of Circle Beverage, which produces functional, "better-for-you" drinks with names like Circle Kombucha and Circle Sparkling Collagen Water.
Read More
Aaron Williams is a client executive for Google and a Boone County councilor.
Read More
Zachary Wills is vice president of sales and marketing at Polygon Co., which makes composite medical shafts for medical-device manufacturers and composite bearings for large construction and agricultural-equipment manufacturers.
Read More
Laura Merrifield Wilson is an associate professor of political science at the University of Indianapolis.
Read More
Fred Yeakey is vice president at Providence Cristo Rey High School.
Read More