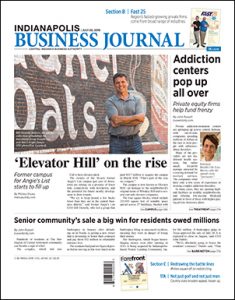 JULY 26-AUG. 1, 2019
In this week's issues, John Russell reports that private addiction treatment centers are springing up across central Indiana, with out-of-state companies spending millions of dollars in the race to treat people with substance-abuse disorders. And in many cases, they are opening high-end facilities in wealthy neighborhoods, and refusing low-income Medicaid patients in favor of those with higher-paying private insurance plans. Also in this week's paper, Sorell Grow explains how U.S. Senator Todd Young of Indiana has become a crusader for raising the minimum age for buying tobacco to 21. The issue might not seem like a natural fit for Young, but he says he feels a moral imperative to act. And in Focus, Samm Quinn explains how local country clubs are evolving to meet the needs of millennials.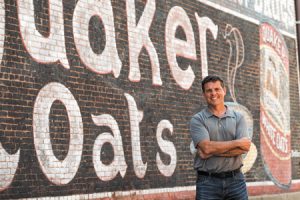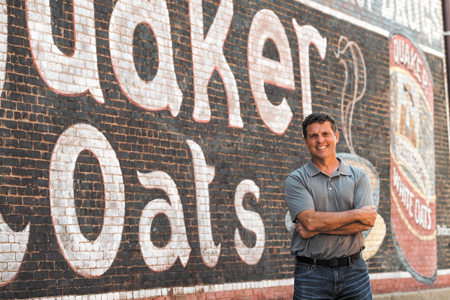 The owners of the 18-acre former Angie's List campus just east of downtown are relying on a promise of lower rent, connectivity with downtown, and the potential for future nearby development to draw tenants.
Read More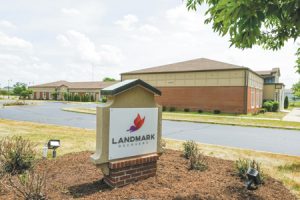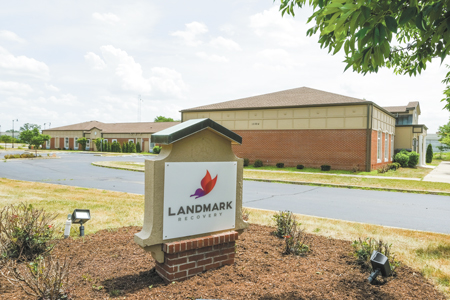 Many of the providers are not traditional health systems, but rather small, for-profit startups attracted by a soaring demand for recovery services.
Read More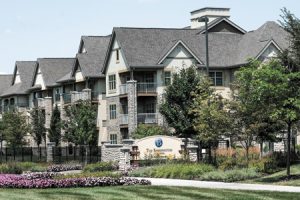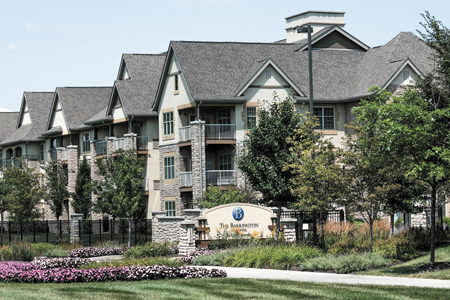 The Barrington, which began hemorrhaging money soon after opening in 2013, is being acquired by Indianapolis-based Prairie Landing Community Inc. for $61 million.
Read More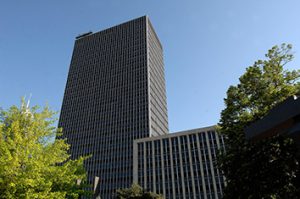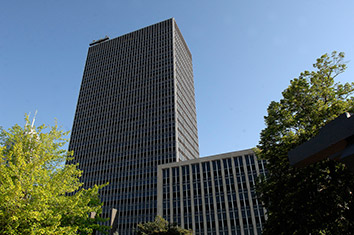 Starting Jan. 1, Develop Indy will change the way it awards millions of dollars in tax abatements and training grants annually. Only businesses that pay workers at least $18 an hour, give them access to health care benefits and support other community programs will be eligible.
Read More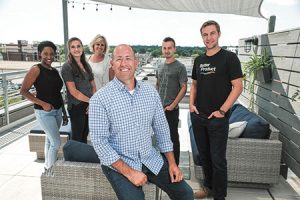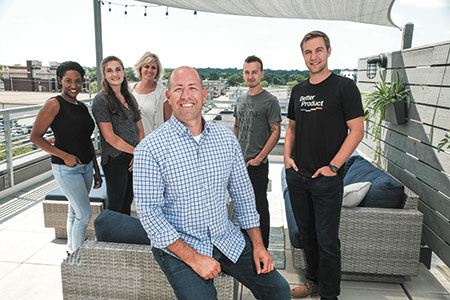 In the last 18 months, more than a half-dozen tech companies have opened up shop in the village or decided to do so.
Read More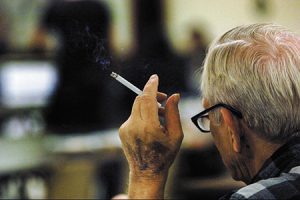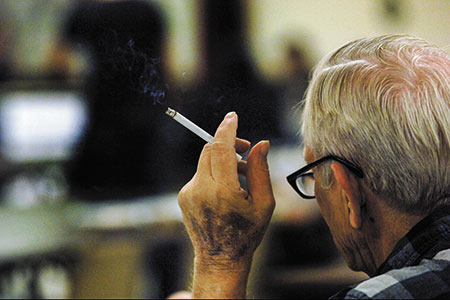 Young is out front nationally on a key anti-smoking platform: Raising the minimum age for buying tobacco to 21.
Read More
While Kerker hasn't had a drink in years, he has never forgotten that alcohol once nearly ruined his life.
Read More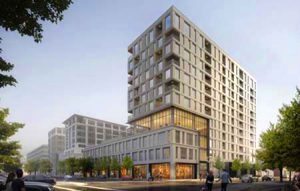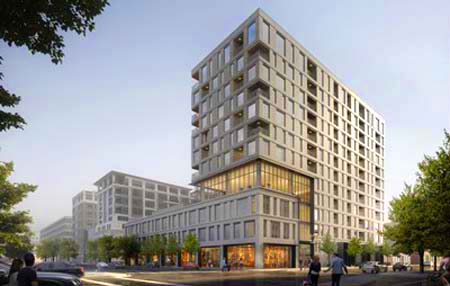 The Metropolitan and Economic Development Committee of the City-County Council could not reach a consensus Monday on a recommendation for a long-delayed 11-story downtown project at 421 N. Pennsylvania St.
Read More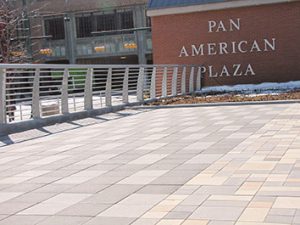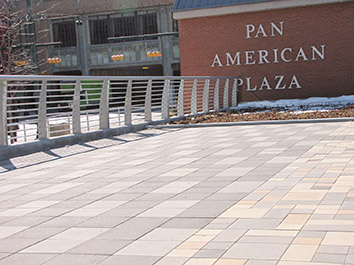 Ongoing disagreement between the city of Indianapolis and a group of downtown hotel owners has prompted city leaders to officially postpone construction of one of the two convention hotels planned for Pan Am Plaza.
Read More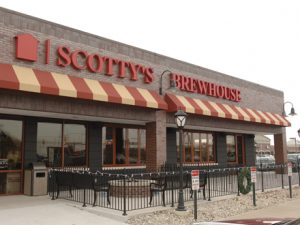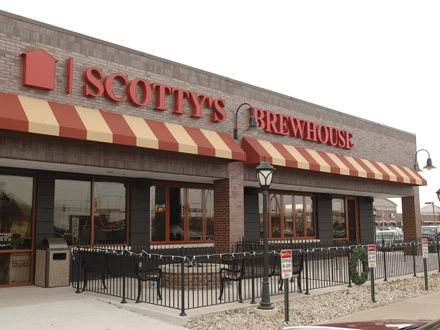 The corporate owner of many of the remaining Scotty's Brewhouse restaurants said it had closed all of its operations. The decision leaves less than a handful of independently owned Scotty's locations.
Read More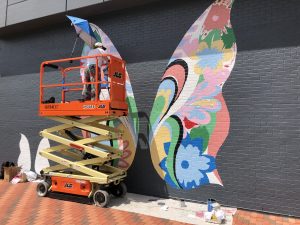 An artist known for her association with Taylor Swift and another who has been creating graffiti-inspired art since the 1980s are adding their talents to the $135 million second phase of the downtown mixed-use development.
Read More
Kerauno, an Indianapolis-based maker of communications-workflow software, this week announced the acquisition of Inverse-Square, a locally based custom software development firm. And the acquisition won't likely be Kerauno's last, maybe not even this year.
Read More
MainGate, a sports merchandising and marketing firm headquartered at 7900 Rockville Road on the city's far-west side, employs about 220 people in the Indianapolis area.
Read More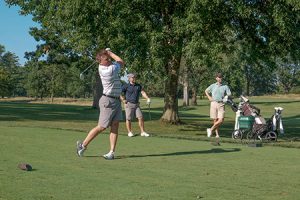 Clubs today offer a broad range of programs, such as fitness classes, college nights with pool-side beer pong, and day camps and other activities for children.
Read More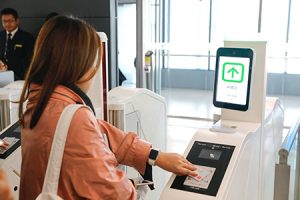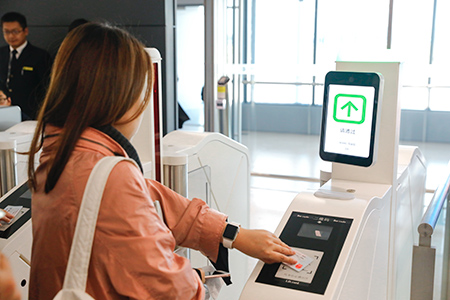 Reducing travel friction and increasing security are critical for the industry, which is expecting passenger growth from 4.6 billion this year to 8.2 billion in 2037.
Read More
This is the second year the camp has been held in Westfield, under a 10-year deal with the city struck in 2017.
Read More
Because of the reach and complexity of food insecurity, this problem requires everyone—businesses, not-for-profits and individuals—to pitch in to address it.
Read More
The demise of Marsh Supermarkets two years ago continues to vex neighborhoods across central Indiana, which are stuck with gaping anchor holes in their strip shopping centers.
Read More
If you walk into a bookstore like Barnes and Noble and look at books on a shelf, you would have no idea whether they were published by the largest publishing house in the world or IBJ Book Publishing.
Read More
If your goal is to beat the market, you want to outperform market indexes, ideally net of fees.
Read More
A single-payer model could convert public programs such as Medicare and Medicaid into an efficient single system, allowing us to scrap Medicaid altogether.
Read More
Because of the reach and complexity of food insecurity, this problem requires everyone—businesses, not-for-profits and individuals—to pitch in to address it.
Read More
Personally, I don't support any event or conference with my money or time that doesn't include women on panels.
Read More
With more than 20 candidates for president and perhaps more in the offing, lots of wacky policy proposals to redistribute income are bound to emerge.
Read More
One area where Eskenazi Health lags behind its peers in Indianapolis is in the use of reusable isolation gowns.
Read More
The excuses by Gov. Holcomb, Speaker Bosma and most of the Legislature to avoid what the vast majority of their voting constituents not only approve of, but have asked for—the legalization of marijuana—have become very old, trite, archaic and almost embarrassing at this point.
Read More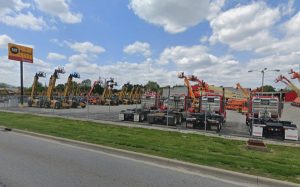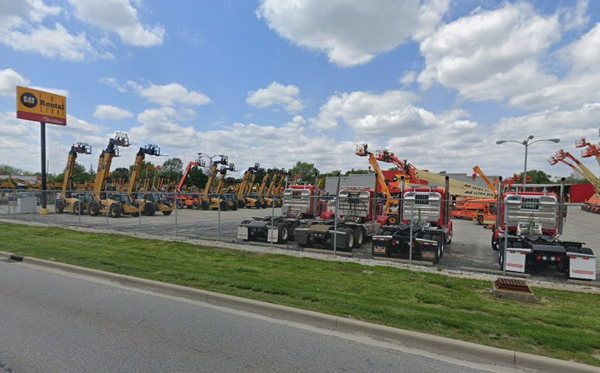 MacAllister Machinery's current operations along West Washington Street span about 6.5 acres, with the purchase of the Kmart parcel next door adding another 8 acres.
Read More
Indiana's legislative leaders have hired an outside attorney to represent the General Assembly in a federal lawsuit alleging that state Attorney General Curtis Hill drunkenly groped four women.
Read More
GCI Slingers said it will add 10,000 square feet to its existing 20,000-square-foot facility at 5005 W. 106th St.
Read More
Colorado-based Vail Resorts Inc. plans to take over 17 U.S. ski areas ranging from the Northeast to the Midwest by acquiring Peak Resorts Inc. for $264 million.
Read More
An independent commission is a common sense approach to ensuring Hoosiers are properly and fairly represented.
Read More
Election outcomes are driven by various factors that matter far more than district boundary lines.
Read More
The purpose of the census is not to divide citizen from non-citizen, but to count every person.
Read More
America is an idea, the great experiment of history, a pursuit toward liberty that never ends.
Read More
Mad became my art school. My instructors were Mort Drucker, Jack Davis, Al Jaffee, Don Martin, Paul Coker Jr. and Sergio Aragones.
Read More
With 716 people in prison per 100,000 residents, the United States has the highest incarceration rate in the world.
Read More
It should be obvious that virtual schools could be ripe for abuse, given they offer no physical presence for students and no elected leaders or school board to provide oversight.
Read More
We need to find sustainable, affordable models for young people to pay for college, not saddle taxpayers with even more of the burden.
Read More
Did I really hear the president tell a nation of immigrants to return to their country of origin?
Read More
Many in the African American community heard the rumors about R. Kelly but ignored the victims' cries because his music made us believe we could fly.
Read More
Indiana ranks 41st out of 50 states for people's overall health, and the top driver of this low ranking is Indiana's high prevalence of smoking.
Read More
Once a post is out there, it's out there. I've seen "deleted" Tweets and Facebook posts appear in vetting reports for job applicants and in stories on cable news.
Read More
Every elected official has detractors, but even my Democratic friends have admitted to me that the guy they didn't know much about when he became lieutenant governor and then governor in 2016 has done a pretty darn good job.
Read More
The ad featuring current Mayor Joe Hogsett and Bill Hudnut confuses voters with the idea that the two men shared the same level of vision.
Read More
As for the naysayers, they'll always persist, but a consensus among longtime residents lets us know what the city is doing is working.
Read More
The company typically hauls from the Midwest to the West Coast and then brings fresh produce back—lettuce, strawberries, cherries.
Read More
The company has grown explosively by helping health care systems save money through the use of refurbished ultrasound probes and related products.
Read More
The consulting firm—which provides such services as architecture, civil engineering and construction inspection—further accelerated growth with a big acquisition in 2017.
Read More
The company, which provides outsourced IT services, has been able to grow explosively despite spending little on marketing.
Read More
Since launching in 2013, the company has relied on word-of-mouth and reputation to build its customer base.
Read More
The company processes more than $1 billion in credit card and debit card payments and income-based repayments online for cities, counties and states.
Read More
The real estate firm has found success with a formula of buying apartment communities, then improving them and adding management efficiencies.
Read More
Americans' penchant for debt has helped fuel growth at the company, which specializes in collecting when bills go unpaid.
Read More
Revenue growth FY 2016 to 2018: 109% 2018 revenue: $4.2 million Major achievements: CEO Mike Reynolds said 2018 was "a banner year" for Innovatemap, a digital-products agency that helps tech companies put the best possible product into the marketplace. The team grew to 21 members, up from 16, and in February 2018 the company solidified […]
Read More
The company, which provides IT staffing and support, has thrived partly because of its strong relationships with Anthem Inc. and Merchants Bank of Indiana.
Read More
Radio advertising, and Peterman's familiar jingle, have helped fuel the company's rapid growth.
Read More
Three acquisitions have helped accelerate the growth of the company, which provides physical rehabilitation equipment to doctors, patients and other clients.
Read More
The company's investment in new printing presses and its longstanding relationship with clients like Salesforce have propelled its growth.
Read More
The company, which started by establishing a presence in hotels with its shampoos and personal-care products, has begun evolving into a beauty brand.
Read More
Revenue growth FY 2016 to 2018: 54% 2018 revenue: $40.5 million Founded in 1898: Kennedy Tank & Manufacturing Co. is a 120-year-old company "that's had some pretty good growth recently," President Patrick Kennedy said. He attributes the growth to a strong economy that's caused companies to invest in capital expenditures they've been putting off for […]
Read More
The company, which has more than 7,000 clients across the country, automates the background-screening process.
Read More
Shepherd has seen revenue double over the last three years and ranks among the 50 biggest insurance agencies in the United States.
Read More
The company's work remains primarily residential, but it has recently expanded into land development.
Read More
The maker of hair care and skin care products has thrived by zeroing in on high-margin niches.
Read More
The company—a mechanical, electrical, plumbing, building-automation systems and service contractor—helps build huge warehouses across the country.
Read More
The construction firm has gotten a boost from clients in such industries as health care and corrections.
Read More
The office supply company was able to return to the Fast 25 thanks to an acquisition and landing the accounts of big Indianapolis hospital systems.
Read More
Dr. Mike Graves built and sold a chain of animal hospitals in the 1980s and 1990s. Now, he's growing Pet Wellness Clinics, which will have eight locations by early next year.
Read More
The company has built its client base to more than 850 families, all without making acquisitions.
Read More
The company, which provides safety services for the utility industry and other fields, works with more than 175 clients annually.
Read More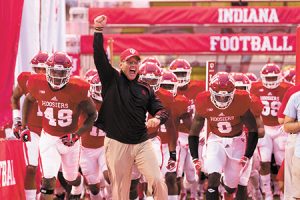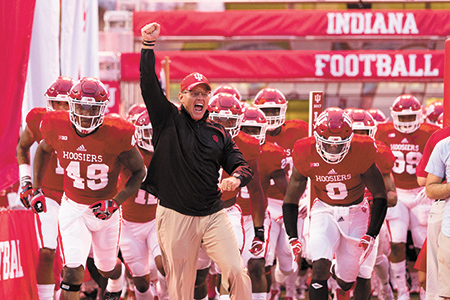 Tom Allen fearlessly tries to succeed in leading a program whose first coach, an economist, presided over a winless season. It was a sign of things to come.
Read More